The big bun hairstyle seems to be all the rage right now, because it is suitable for just about anyone and suitable for any occasion. Whether you are looking for a fresh and neat look for work or an elegant up-do look for a special occasion; the big bun hairstyle is a highly versatile style that can work as an everyday hairstyle or a special occasion hairstyle. Just like with the best of hairstyles, the big bun can be styled on either short or long hair as well as on natural, braided or relaxed hair. The big bun hairstyle comes highly recommended as an ideal choice for anyone looking for a highly versatile hair styling choice for any time of the year.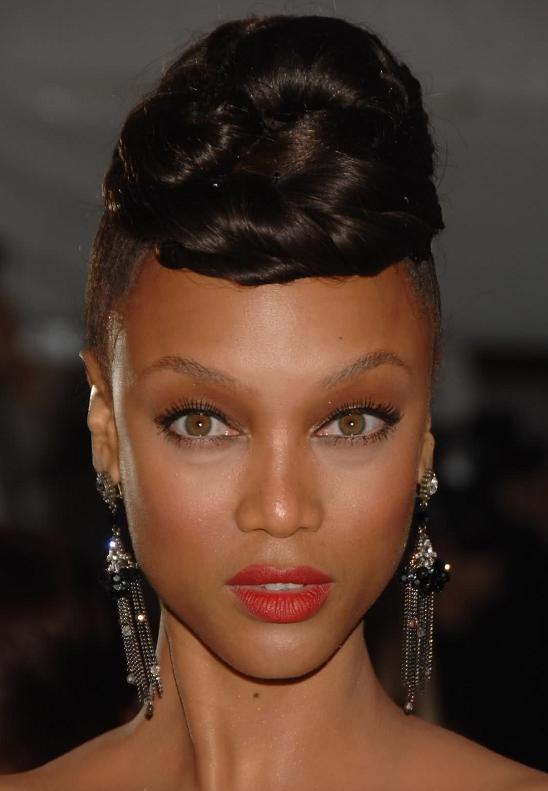 Click Here!
The Ballerina- styled Big Bun
Click Here!
There are certainly a number of variations to the big bun hairstyle. Generally to style the popular 'ballerina-styled bun':
Start by gathering the hair up to create a high ponytail and securing it in place using a scrunchie. Secure it in place using hairspray and with bobby pins.
The next step is to use a wide-toothed comb to add texture and volume to the bun section. However, for a sleek and glossy bun just skip the combing but the result will be a smaller bun.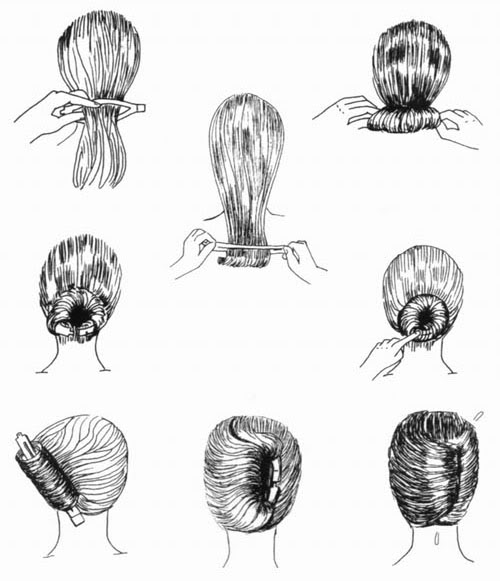 Divide the hair to form the bun into two equal parts so that it looks like a fishtail. Twist one half of the divided hair to curve around, forming a crescent shape and secure the ends with pins. Avoid twisting the hair tightly so that the hair secured with bobby pins does not come undone.
Repeat the same thing with the other half of the divided hair this time twisting it upwards and then over the ponytail. Likewise, secure the ends using bobby pins. The same rule applies; avoid twisting too tightly so that the already formed bun does not spring out.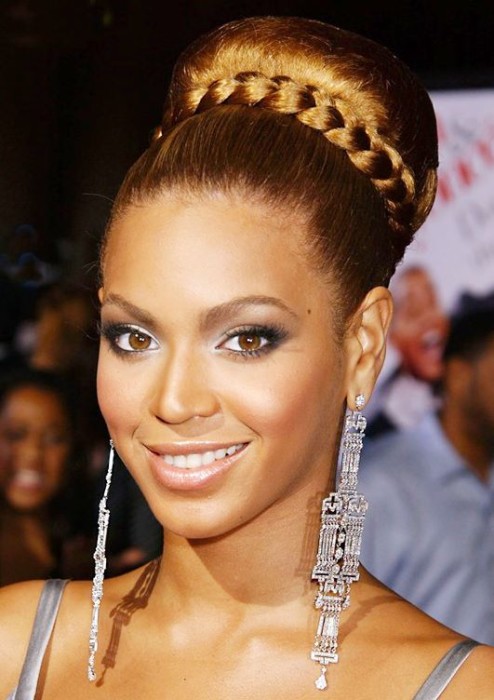 The final step is to make sure that loose ends are tucked in and use hairspray to keep the bun in place. Poof out the bun a little using your fingers for a more voluminous look.
Click Here!
It is your choice whether to have a high bun or a low bun, by tying your hair up in a ponytail either high up or low when beginning to style the bun.
The Big Messy Bun
The big messy bun works perfectly for a laid-back everyday look. This is 'perfected messy look' as opposed to messy bed hair. What this means is that a little bit of effort goes into styling the messy big bun, for an effortlessly chic messy look. Styling the messy bug bun starts by teasing the hair even before tying it up into a ponytail. This creates volume and the next step is to tie the hair up into a ponytail. Thereafter you can twist it up in a number of different ways to create the messy bun. Use bobby pins and hairspray to secure the bun in place. Keep the bun loose and leave a few strands hanging for a 'messier' look.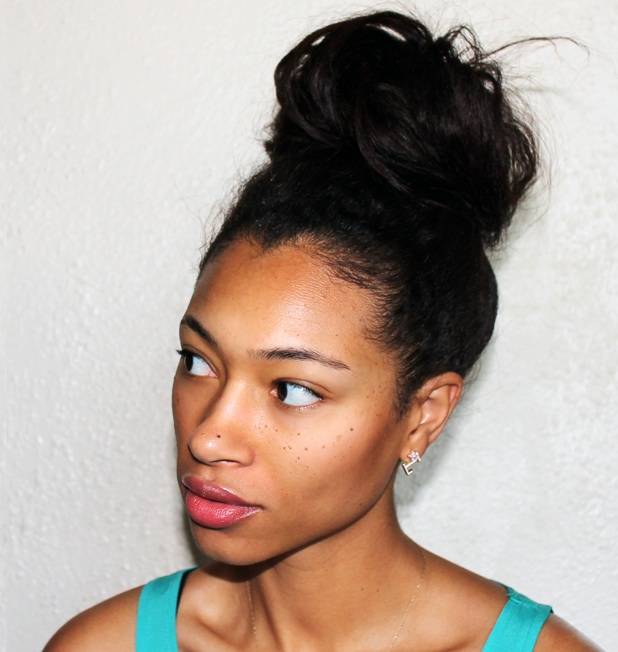 Click Here!
The Braided Big Bun
The braided big bun requires you to braid up your ponytail before twisting it to form a bun. Variations include gathering the hair into a ponytail as you would with the ballerina-styled big bun and then diving the hair into two sections then braiding up both halves to create two large braids. Drape the braided halves to the front, back or side and secure in place with bobby pins. Alternatively, you could style braided hair into a big bun. This is one trend that is currently quite popularly and you can have fun with it as well by trying out different looks.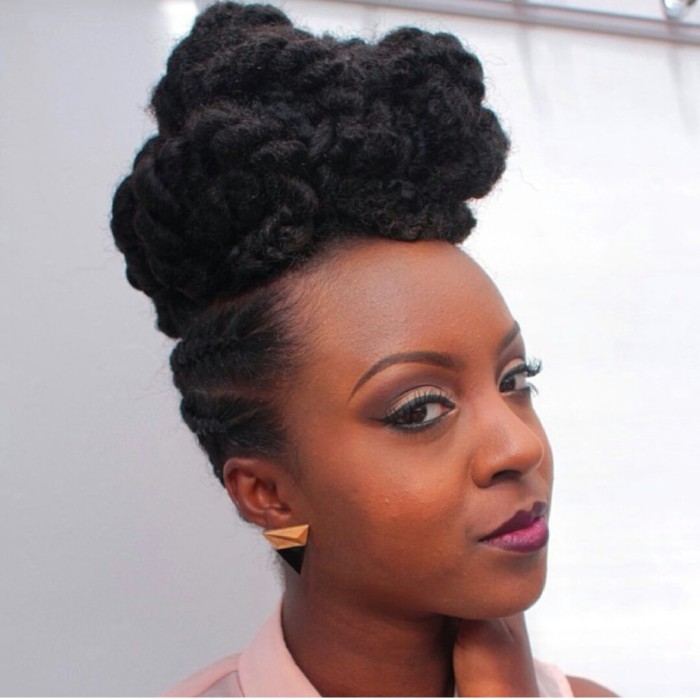 General Tips For Styling Big Buns
Styling a big bun on short hair will require some help of hair accessories to create the bun. Using a huge scrunchie to tie up the hair in a ponytail helps. More bobby pins might be required to hold the ends in place to conceal the scrunchie, depending on the shortness of the hair. Invest in donut bun maker accessories, they are very helpful in styling big buns.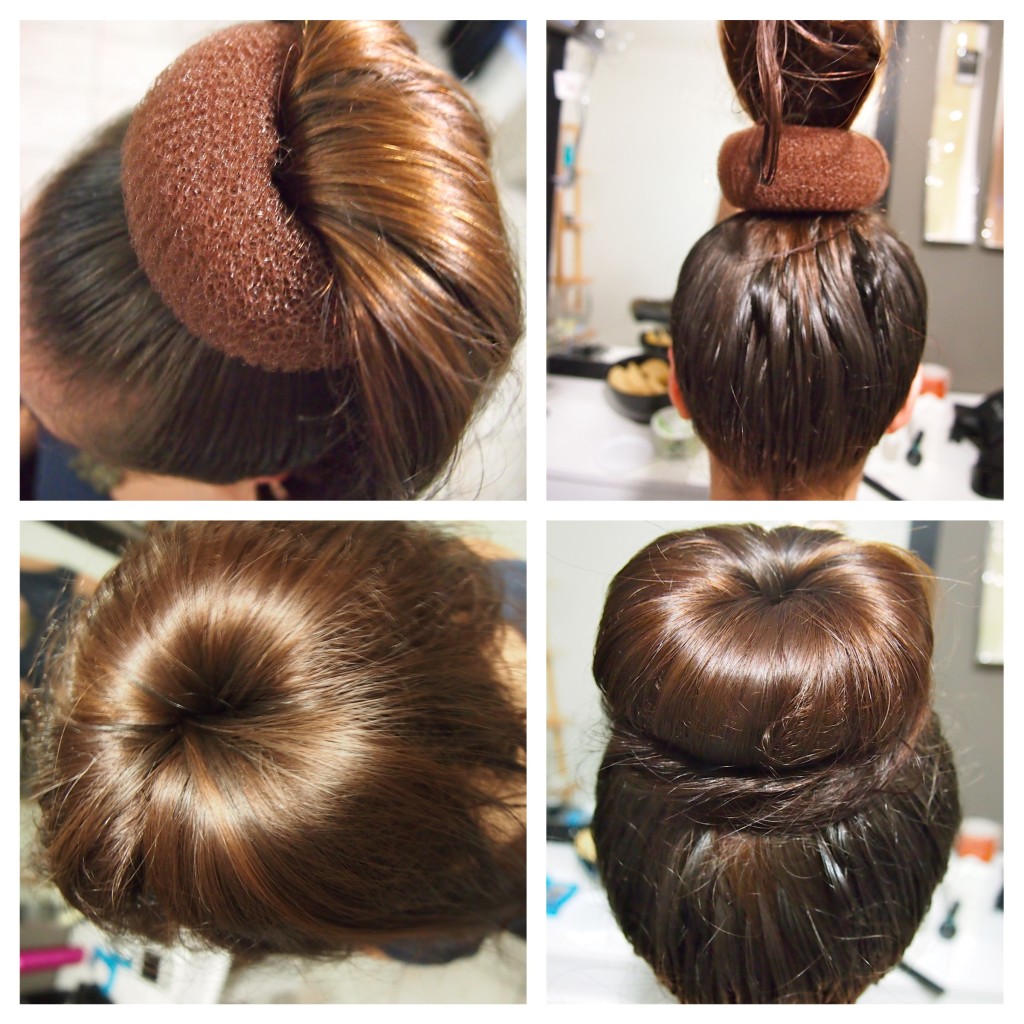 Use cotton scrunchies and avoid using elastic bands to tie up the hair into a ponytail. Elastic bands often end up damaging the hair and causing split ends. It cannot be stressed enough how important it is to keep the bun loose. The big bun hairstyle is by nature a loose hairstyle, but it can be styled neatly as desired.
To create the bun, the hair does not have to be tied up in a ponytail using a scrunchie and then secured in place using bobby pins. An alternative is to gather the hair into a ponytail, twist it up and then tie it into a bun-like knot. This creates a smaller bun, but saves on time and easy way to style a bun.
Click Here!