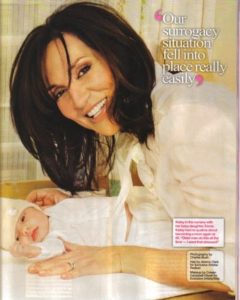 The Rise of Surrogacy among Hollywood Celebrities
Giuliana, 43, and Bill Rancic used a gestational surrogate for their child, so it is their biological offspring.  Giuliana's struggles with achieving a viable pregnancy are very well documented.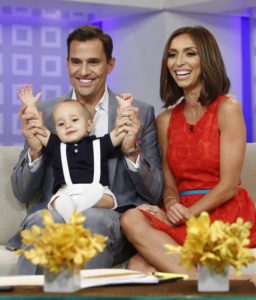 Technological advancement has made childbearing possible without the physical union between couples. Many couples across different parts of the world use surrogate as a method for bringing children in their family due to various reasons. Surrogacy exists in two forms; traditional or gestational. Surrogacy is particularly prevalent among Hollywood celebrities. Most of them prefer gestational surrogate as the method of choice to bring a new-born in their family. Reports from Parent Magazine show that there is rise of surrogacy among Hollywood celebrities.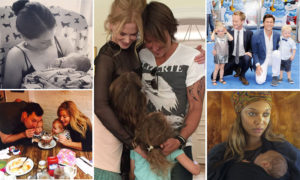 According to the New York daily news reports, several celebrities have had babies through surrogacy, Nicole Kidman and Keith Urban admits to bearing their second child, Faith Margaret through surrogacy in Dec 2011. The couple opted for a surrogate since Nicole felt that her chances of conceiving were very narrow. Sarah Jessica Parker and Matthew Broderick in April 2009 break the news of their expected twins via a surrogate mother. Jimmy Fallon and Nancy Juvonen, too welcomed their child Winnie Rose in August 2013. Through surrogacy, Elizabeth Banks and Max Handelman get Felix in March 2011.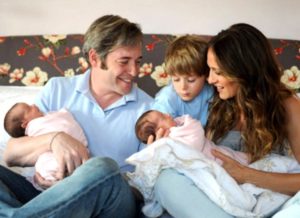 The story is not different for actress Katey Sagal, after parting ways with Jack White; she gets remarried to Kurt Sutter, the creator of Sons of Anarchy, in 2004. Her advanced age and the devastating stillbirth news of her firstborn Ruby still fresh in mind prevent her from bearing more children. Adopting child becomes even harder for the couple to consider. Thus, they settle for surrogacy. The couple, Sagal and Sutter undergoes in vitro fertilization and gives it a long shot. The result was the birth of Esmé Louise Sutter in 2007.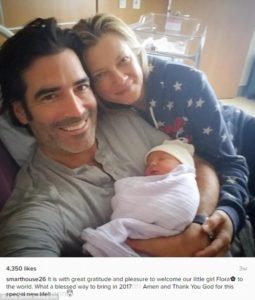 Still, the technology rewards Amy Smart and Carter Oosterhouse, with their daughter, Flora in Dec 2016. According to HuffingtonPost, the actress had a long struggle with fertility problems, and she admits to having the baby via a surrogate.
Ellen Pompeo and Chris Ivery used surrogacy for their third child they named Sienna May.
A while back Pompeo talked about the surrogacy process during an appearance on Jimmy Kimmel Live!    "This is an incredible thing to do with your life, to give the gift of carrying someone's child. I am forever grateful and feel very blessed and grateful to her — she who will remain anonymous," she said at the time. "I was there with her when they inseminated her, and we held hands. I looked into the microscope and I saw the embryo. I saw the baby, and they put it in a thingy, and they inseminated her. And then we held hands, and we prayed, we talked to God, and if she was meant to be. He said he was going to try to help us out, and now we have a gorgeous baby girl."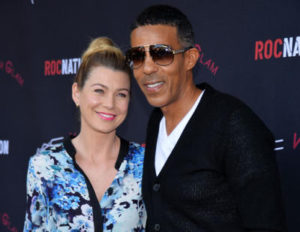 Ellen has used surrogacy before. Discussing the process of surrogacy back in Oct of 2014, Ellen said "She was born two months ago," Pompeo, 44, told Kimmel of her baby girl. "I've done it before. The covert thing is kind of fun. This baby was born via surrogate, so I felt an obligation to keep the surrogate's privacy. That was of utmost importance to me."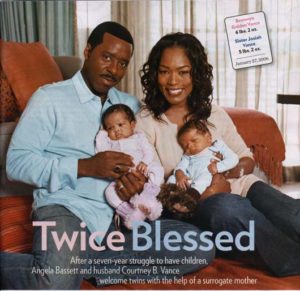 Angela Bassett and her husband also used a surrogate for the birth of their twin children.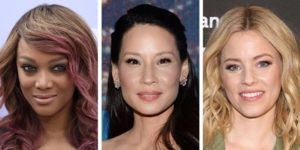 HuffingtonPost, reports Tyra Banks and Erik Asla opted to have a son, York Banks Asla, via a surrogate at an advanced age. Tyra had been putting off the idea of having a baby until she reached over 40 years. For Tyra, the advanced age and the fertility issues couldn't keep her from becoming a mother, as she reports to the People TV.
Thus she opted for IVF treatment which led to the birth of the son in January 2016.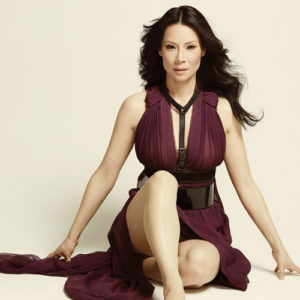 As a single mom, Lucy Liu choose in 2016 to have her son Rockwell via the gestational method.   After being accused of being the "Murphy Brown of Surrogacy",  she  said of the process;
"I didn't really think about it at all," Liu told CBS News. "I just went ahead and did it … I didn't realize there was criticism until after I sent out the information that I had my baby through a gestational carrier and my friends said, 'Don't listen to what some people are saying.' I didn't realize people were saying anything negative!"
In an attempt to counter the negativity Lucy has run into as a result of her decision to use a surrogate Liu has been working with Tylenol on the #HowWeFamily campaign to show people that there isn't one right way to have a family.
In January 2018, famous Kim Kardashian and Kanye West also welcomed their third born baby through surrogate.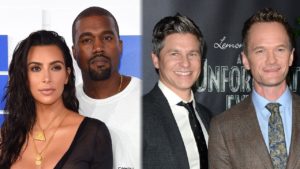 Why the rise of Surrogacy among Hollywood Celebrities?
When you look deep into the lives of Hollywood celebrities, you will realize that there is the rise of surrogacy among them. Have you ever wondered why some celebrities miraculously regain their adoring shapes after childbirth? Dr. Vicken Sahakian, a fertility doctor, based in Los Angeles through the Daily mail, unravels the mystery. He echoes that more celebrities are opting to have their babies via surrogate. Such rich personalities secretly pay surrogates, while they themselves assume fake pregnancies.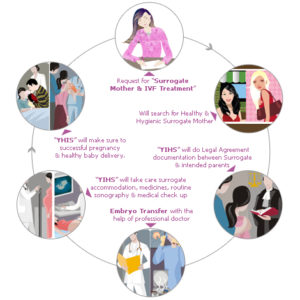 A celebrity's performance, charming looks, and body structure are linked together. Most of these actresses invest all their resources and time to become international stars. They then become absorbed in their professions without checking on their biological clocks. Soon they desire their biological kids when they are beyond the childbearing age. With their fertility graph fast going down, surrogacy seems like the surer solution to the problem.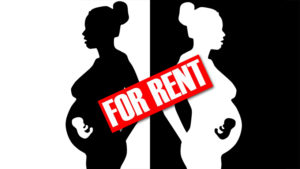 Those who desire to have kids at their prime age also opt for surrogate mothers since they can afford the cost. Fearing that pregnancy would ruin their perfect looks and careers, none of the stars in Hollywood would even suggest they do anything different but there are two sides of every story, and  surrogacy is no different. We will discuss that issue in Part 2 of this story.