When you say "Alanis Morissette", the first things that come to your mind are her emotive yet powerful voice and her very long flowing hairstyle. The signature long and natural hairstyle of the Canadian-born singer has been copied by thousands of fans in the 1990s, and almost every woman has secretly dreamt at least once of having long locks, gently blowing in the wind or raving in a crazy rock dance, like Alanis Morissette.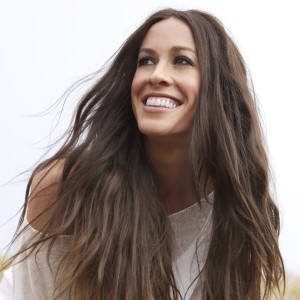 Alanis Morissettes' iconic hairstyle has made her popular ever since 1995, when it appeared on the cover of her debut album, "Jagged Little Pill". The artist shared on Twitter in July, last year, an unedited version of her 1995 cover photo shoot, revealing the original picture behind the psychedelic final version which is widely known to the public.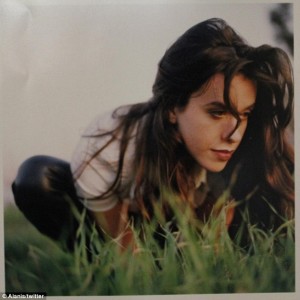 The Canadian revealed that when the picture was taken, she was "up high on a cliff in Malibu". On Instagram, the now 40-years old Alanis Morissette gave more details about the picture: "I had just moved to LA. I was 20 years old. There was much giddiness buzzing all around me. All I knew was that I wrote a record that I loved and represented me well. I was unwilling to stop until I had. I collaborated with many co-writers in both Canada and America and persevered until I was in an environment that had no agenda for me other than that I was expressed well. I found this when I met Glen Ballard…who supported me in being ME. God bless him. And God bless this time period."
"Jagged Little Pill" was the third studio album of Alanis Morissette and the first internationally released album. Both a critical and a commercial success, "Jagged Little Pill" sold more than 33 million copies worldwide and it produced six singles, including the famous "Ironic". The album produced by Glen Ballard was number one in Canadian music tops for 24 weeks. In 2003, the Rolling Stone magazine ranked the album number 327 on its list of The 500 Greatest Albums of All Time.
The singer's Twitter profile reveals other pictures from the very-long-hair debut era, such as moments from her 1996 tour.
But, in September 2014, the artist's fans and followers had a huge surprise when Alanis Morissette shared a link to Instagram, where she had posted a photo revealing a completely new hairstyle, accompanied by the message "new hair. girl needed to have a little fun 😉 ps– blondes are, in fact, treated differently." She also added: "this is one of the many effects of work addiction recovery 🙂 #spontaneity#easybreezy #makeupforlosttime #healing"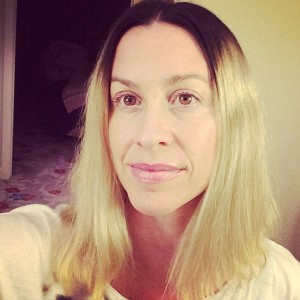 Some voices in the media declared they were not very keen on the change, as they could not imagine Alanis Morissette without her iconic long tresses, but on the other hand the singer was praised for the amazing aspect of her skin, both natural and ageless.
Radical changes in hairstyle are usually associated with resolutions or the beginning of a new phase in life, and this is what seems to have determined Alanis Morissette to change her hairstyle dramatically, too. The brunette opted for a shorter, shoulder-length style, with it dyed ombre in a bright blonde hue. Alanis is not completely unrecognizable with this new look as her roots remained dark, reminding fans of the times when she had dark hair. More than a new haircut, this seems to be a statement of having gotten some relief after working hard for many years.
An interview that the Canadian gave to Oprah during the Super Soul Sunday show seems to confirm this hypothesis, that her new hairstyle could be linked to a change in lifestyle and outlook. In the interview aired on September 21, 2014, the artist spoke about healing her addiction to hard work and revealed that despite her famous image as a rock singer, she prefers to be in silence and to reflect on the spiritual aspects of life. One of Oprah's questions was, "What advice would you give to your younger self?", and the answer came, "'Everything is going to be OK and you can be a young person, you can enjoy it'. There was a lot of stuff going on that I had to manage at that time, so I would say to her… I would come in as a 40-year old and I'd say 'I got this, you can go play, I got this.'" Apparently, the singer was missing a deeper connection with herself, in spite of the intense connection she had with her fans: "I was disconnected from the sense of God, I was disconnected from my relationships, just disconnected in here."
Furthermore, the celebrity revealed that her experience with fame at an early age caused her to suffer from Post Traumatic Stress Disorder (PTSD). Oprah asked in return "You used the term PTSD, what do you really mean by that?" Alanis Morissette replied, "Traumatized because I think that on some level, becoming famous and wanting fame, there's some trauma." The irony is that what she had desired the most and imagined it would solve any problem, fame, did her harm:  "the traumatized person, in this case, me, gets traumatized by the thing I thought would be the balm. I thought that everything would be helped and soothed and healed by fame."
The artist also spoke about her moment of "awakening", a trip she made to India in 1997, which was a "glimpse of bliss": "I had a month of bliss and it continued when I got back… It feels like me having seen through the illusion of my own ego and all this… big, big lie." She continued to express her interest for spiritual enlightenment over the years as a part of the healing process that continues to this day.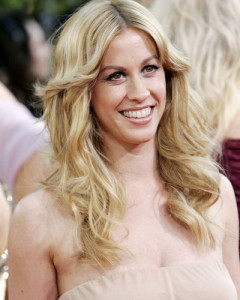 Going back to the Canadian's presence on social networks, her next posts suggest she has maintained her ombre hairstyle, as we can see her with the same blonde shorter locks in a picture shared in October 2014. In spite of the fans' divided opinions, the singer seems happy with her new look and continues to stick with the blonde color.