Special occasions, especially for couples, like say weddings, have always been thought to be all about the woman and her friends. From their dresses to their hair; its always a glamorous affair at special occasions. What about the man and his friends? They also do need to look dapper during  special occasions. Your regular haircut won't cut it on your special occasion like a wedding day. If you have a special occasion coming up like a wedding, here are some of the top men's special occasion hairstyles that you should consider.  In keeping up with fashion trends, we have included inspiration from some of the celebrity metro-sexual trend setters such as Jaden Smith.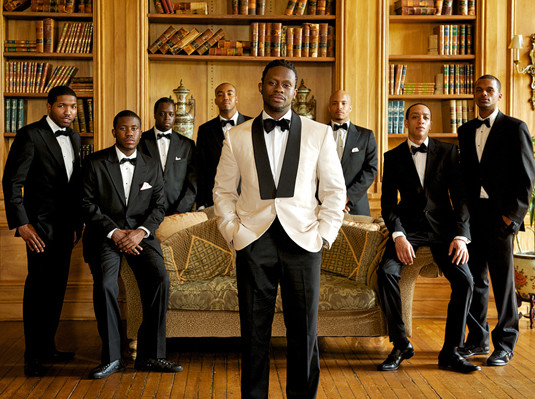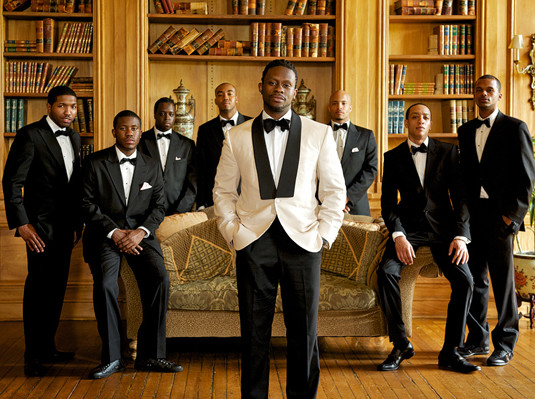 Choosing the Hair cut
It has always been thought that for weddings your choice of a hairstyle should be fairly conservative; yes it should be, but not really. It is after all a time to celebrate and you can pretty much do what you want, as the groom. However, a clean cut formal look is recommended and they are a safer option. Think of what you would like your kids to see in photos years downs the line. As the groomsmen or any man invited to attend a wedding, the rule of thumb is never to outdo the groom just like the bridesmaids are never to outdo the bride. It is their day and you should let them shine, but also take the time to select a good haircut for the day.
The Buzz Cut
The buzz cut has always been the popularly chosen hair cut for business professionals and it also has been equally popularly chosen by grooms. The closely cut style does not come with maintenance requirements in between cuts.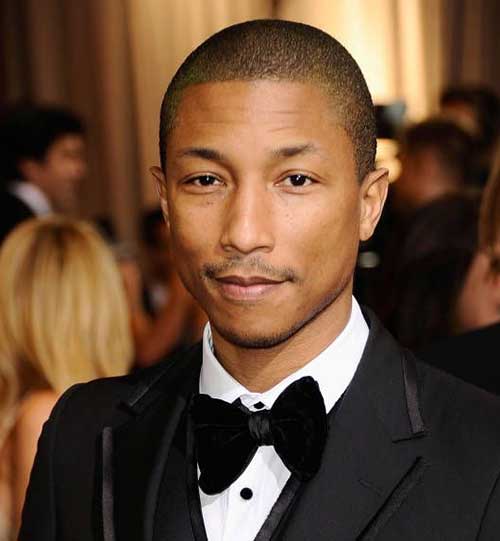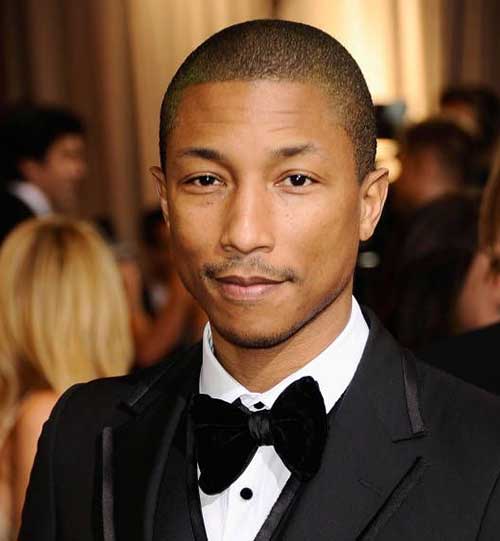 As a wedding cut, it makes sense to have it done a week or two prior to the big day. To maintain the cut, apply a hair and scalp moisturizer and use a boar bristle brush to style your hair. Use coconut oil for moisturizing your hair and scalp.
Super Low Clean
This is somewhat similar  to the buzz cut, but it is essentially a short and clean look cut  close to the scalp.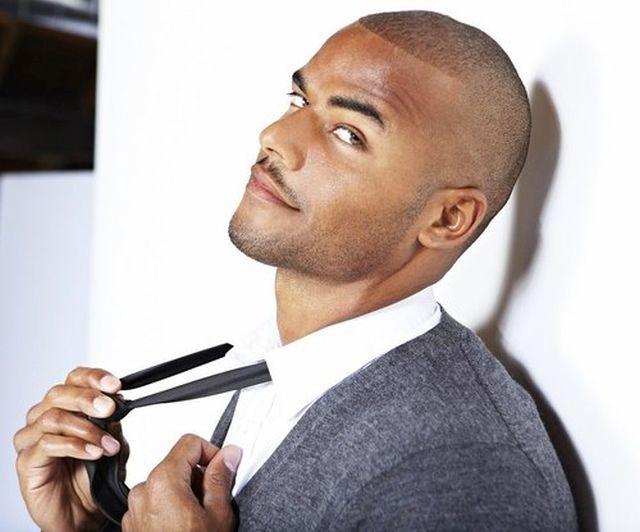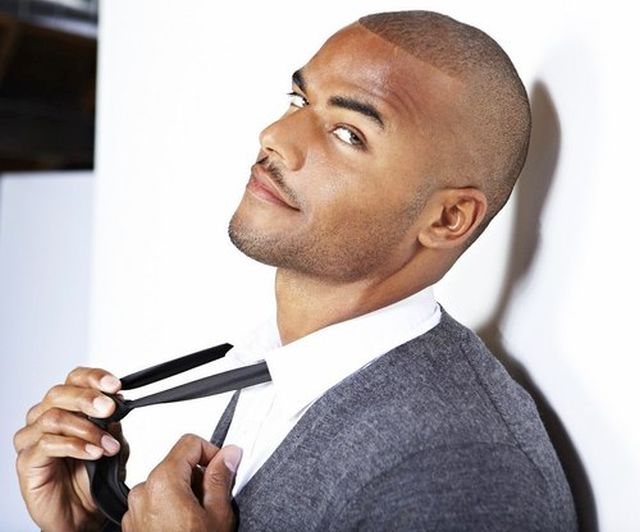 Maintenance of this cut is pretty much the same as the maintenance of a buzz cut.
Clean Shave

Want the cleanest hairstyle that comes with no maintenance requirements at all for your wedding? Why not get a clean shaven cut? It is a bold hairstyle to go for, but it is an ideal style for just about any man.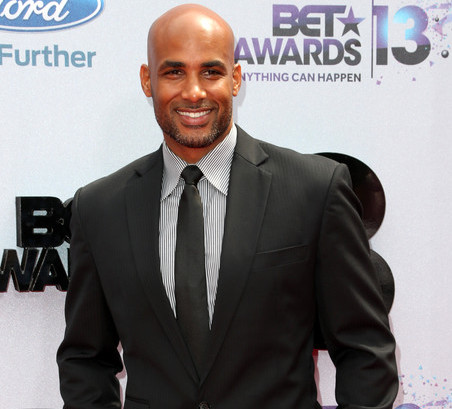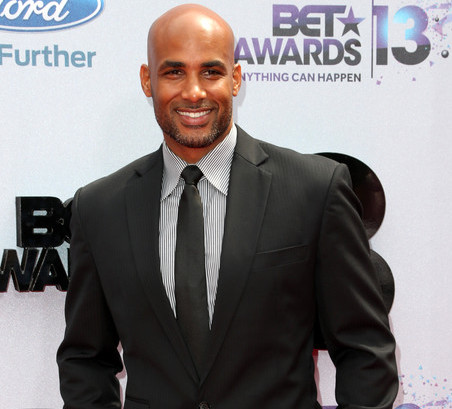 Even with no maintenance requirements needed, moisturize the scalp to keep it healthy.
The Polished Fade
As the handsome conservative, Will Smith shows us here, this is one of those hairstyles you would want on the groom and every groomsman. The devilishly handsome hairstyle does not come with a lot of maintenance requirements.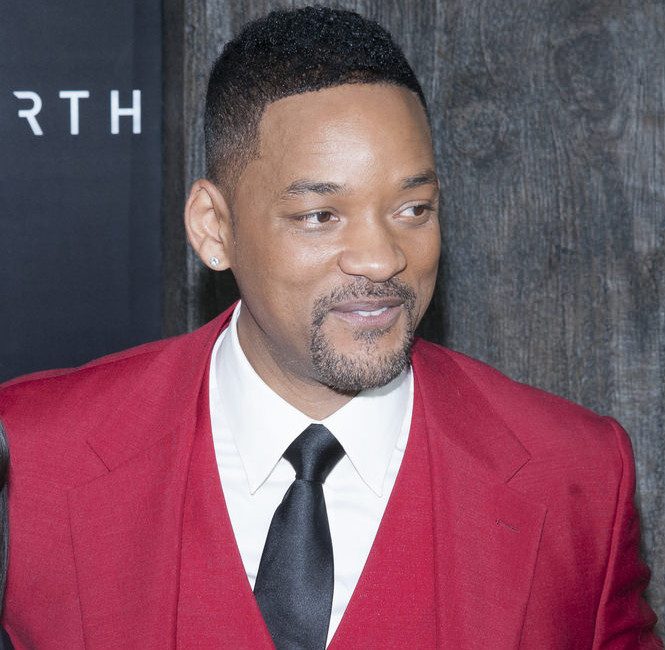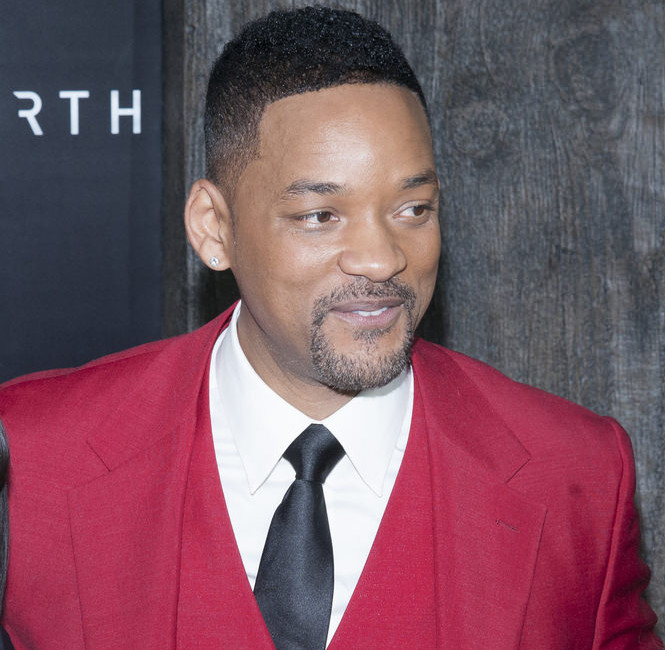 For maintenance, oil the scalp and hair using coconut butter. When brushing, use a boar bristle brush in forward motions.
Natural Curls
If you keep a full head of big natural hair there is no reason to wear anything but your natural curls on your wedding day. It takes years of dedicated maintenance to have a head full of natural, big hair. No one would consider cutting it off for a shorter look just for a wedding. Stay true to your mane and rock your natural curls on your wedding day.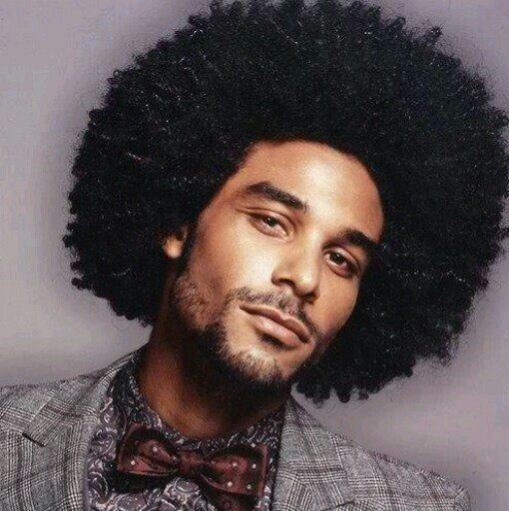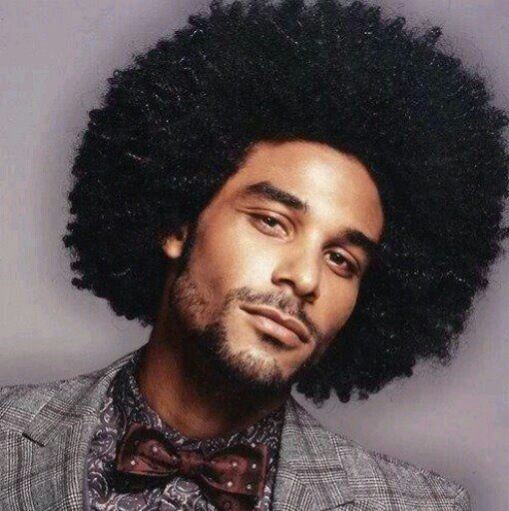 Wave Cut
The classic waves look is a recommended suave wedding hairstyle for men. The timeless style always looks fresh and well-put making it an ideal men's wedding hairstyle.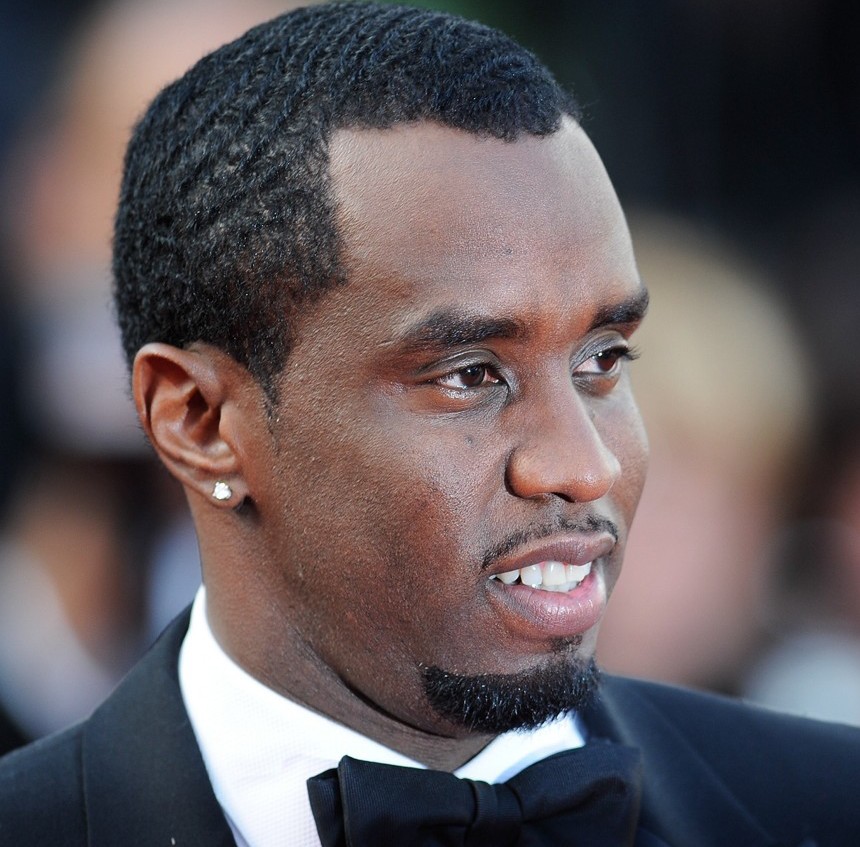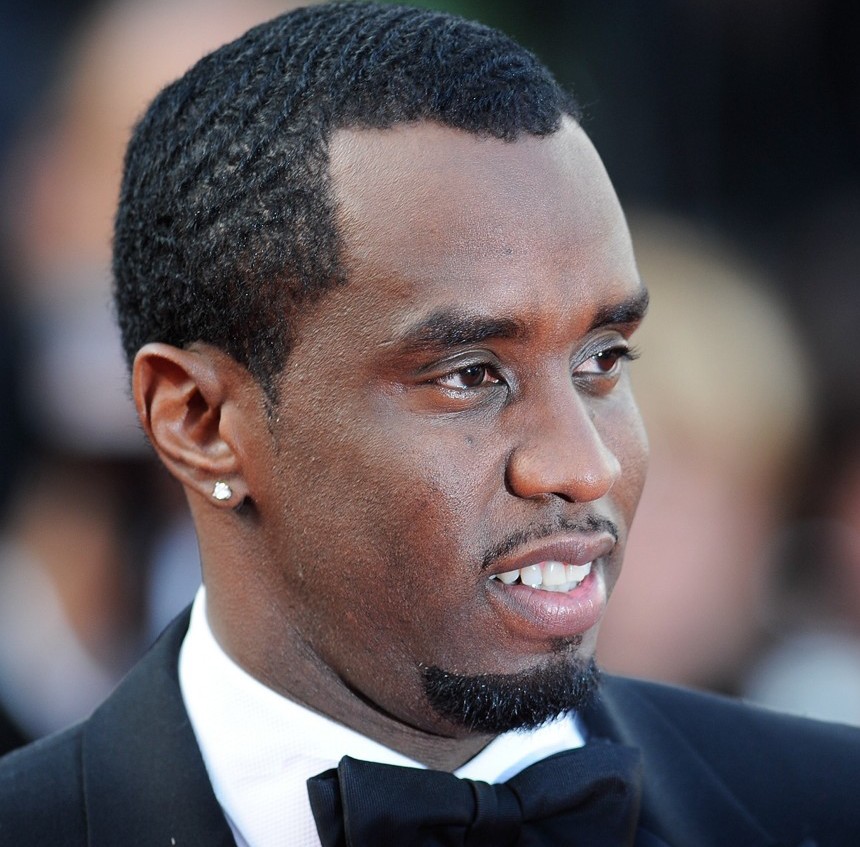 Waves may be considered a high maintenance style and are therefore suitable for men who have already been keeping their hair in waves styling.
Controlled Short Fro
The controlled short fro is perfect for weddings, because it allows you to keep a short mane of hair. To add some detailing get side lines done with clippers and keep the hair looking healthy and lustrous.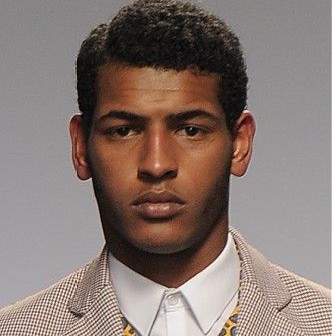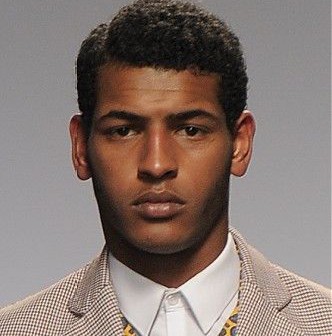 Have your hair cut professionally for a proper, even cut.  Moisturize the scalp and hair using an oil sheen. This is a perfect hairstyle for men with tight and curly hair.
High Top Fades
The high top fade is a good modern look on the groomsmen or even the groom. It is an old school style, but going to a professional will get you a clean modern take of the cut.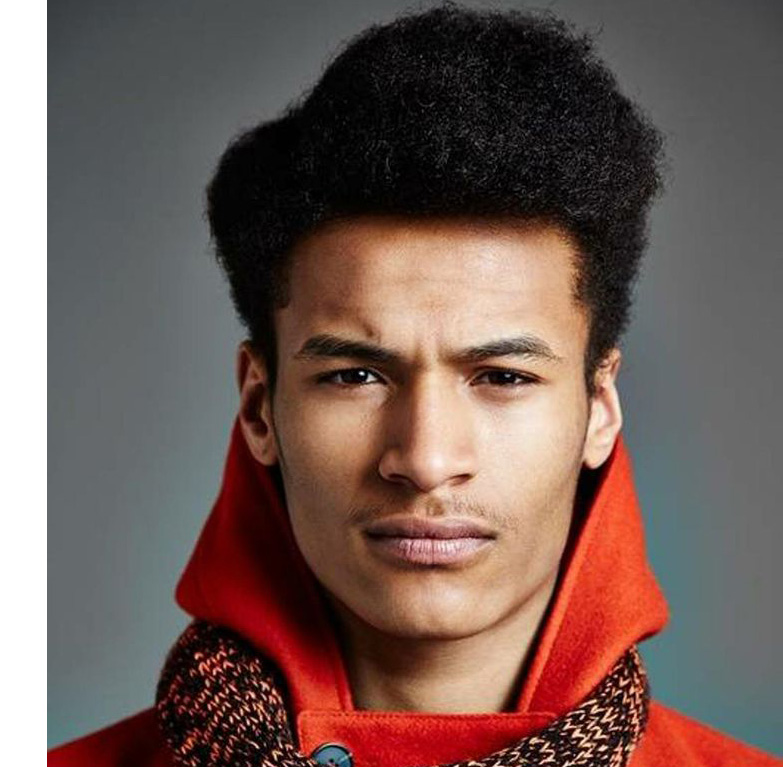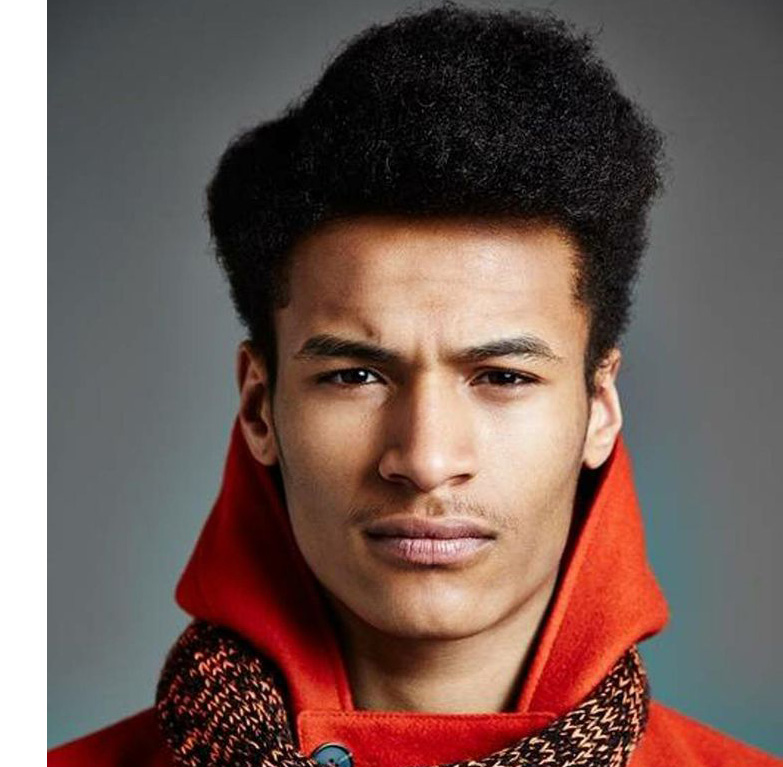 Maintain the high top's healthy appearance with good moisturizing shampoo sessions. The hairstyle works best on men with coarse hair types.
The Mohawk
For the trend forward man and his groomsmen, why not go for Mohawk styling? It definitely is different and will create a buzz on your wedding day.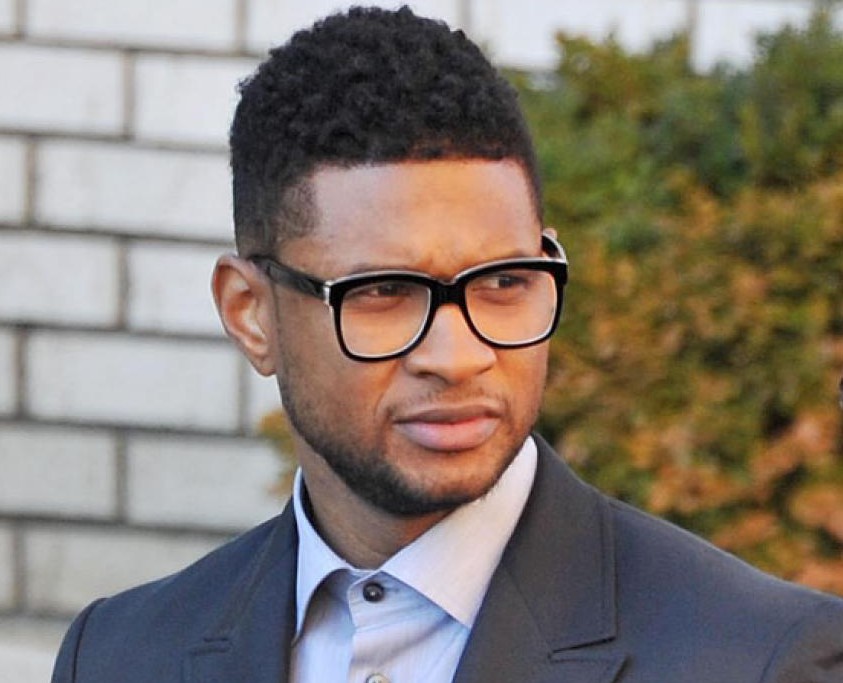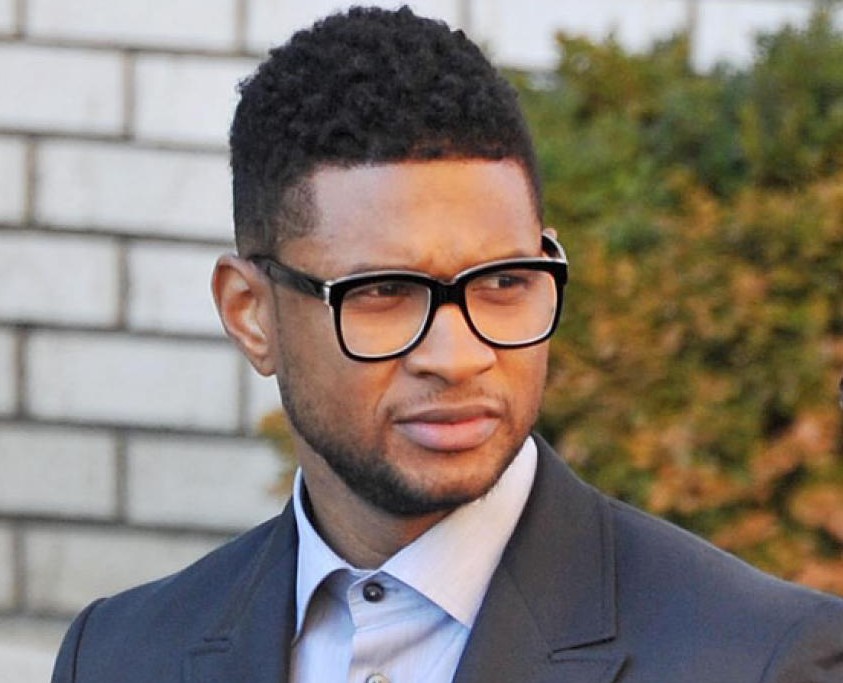 Keep the scalp and hair moisturized as well as visit your barber regularly to keep the Mohawk in shape.
Fade Twists
This is a hair trend that is ideal for the younger groom and his groomsmen. It is a laid back yet professional looking style that works for a wedding.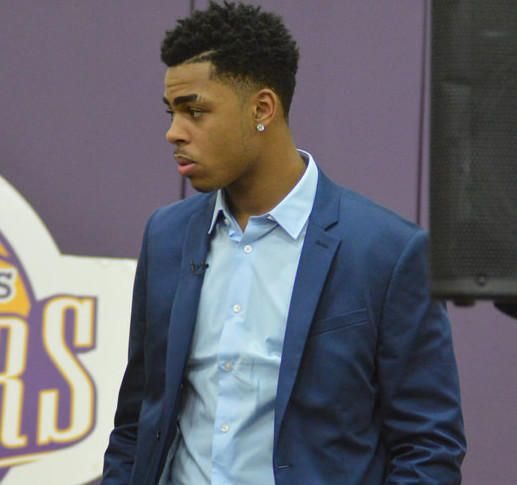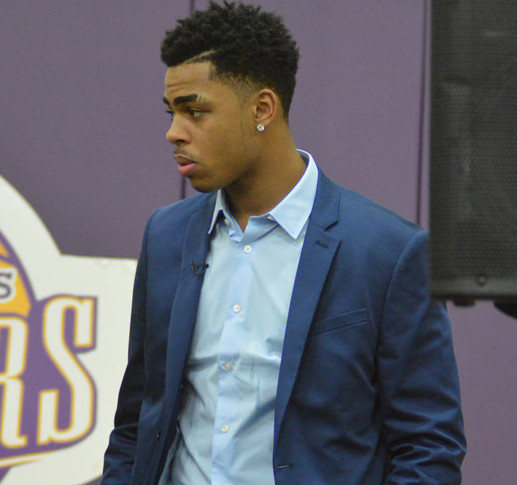 To style fade twists use a styling aid and twist up the top as desired. Brush down the hairs to the side.
Dreadlocks
If you keep your hair in dreadlocks, then dreadlocks it will be for your special occasion day. Dreadlocks that are well maintained look great on you, and as Jaden shows us here in this special attention getting occasion layout , your friend's will love you just for being you.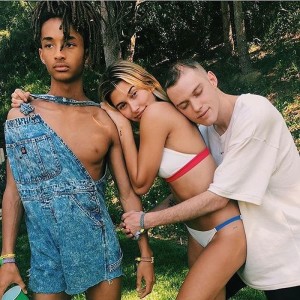 Jaden Smith in a Denim Cut Off Romper – https://t.co/WXwuvqajAZ @jadensmith #denimoveralls #celebrity pic.twitter.com/HXX95LDXH7
— Denimology (@denimology) June 3, 2016
Maintenance requires visiting a stylist to retouch your dreadlocks as recommended.
Top it Off
Why not cover up your hair in a dapper way for your wedding by wearing a hat? Declare it a top day and have all the groomsmen spot  hats as well.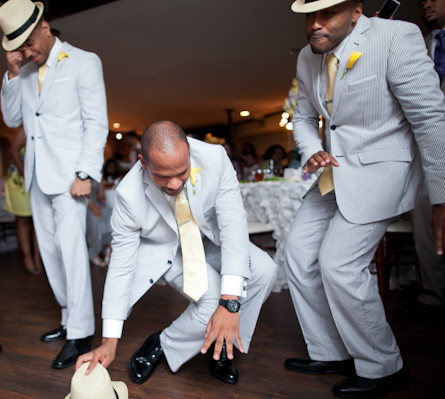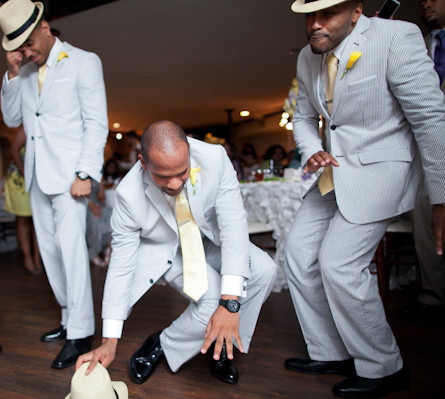 Weddings are all about standing out and hats will definitely make you as well as your groomsmen stand out.
Men's Wedding Hair Dos and Dont's
You want a good head of hair for your big day and this is one of the times most men will experiment with different hairstyles. If you are considering a drastic change for instance going bald or coloring your hair, talk it out with your bride to be. If you are sure that you want to go ahead with the changed look, get it done months before the big day.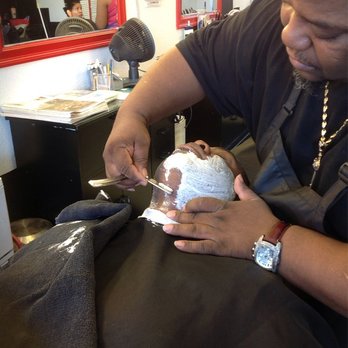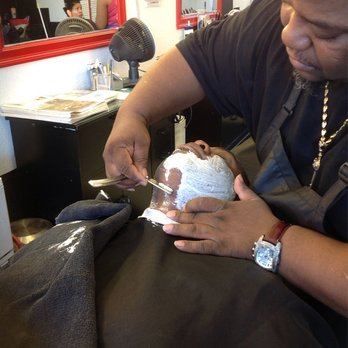 Have a shaving party at your favorite barbershop on the day before the wedding. Make an event out of going down to the barbershop and have your facial hair groomed before  or on the morning of the wedding day.
Last but not least, don't go out of character with a huge drastic change. Make sure that the hair cut you get is something you can live with for the next couple of months and again something you would be happy years later showing your kids through photos.