Styling your hair attractively is very essential to making your look.  A stunning hairdo can make your appearance very different, so take special care while dressing your hair. Thus, here are some simple and exciting hairstyles taken from celebrities possessing black hair. If you have short hair, then be sure to straighten it well and carry it smartly. This will not only make you look smart, but also attractive. For women with short hair simple waves generally do not look very appealing, so in that case you can curl up your hair. Curled up short hair can be perfect for parties, you can also carry a wet look in the curled up hair, by applying hair gels.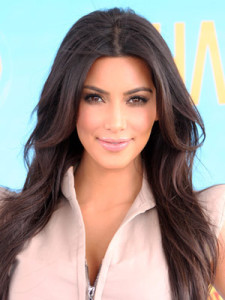 If you have medium length hair or long hair, then of course you can try out various new hairdos regularly. The wavy hair is very much in fashion, which suites well for people with medium or long hair. Soft curls can be done often, be it on working days or for any party. For a party you can also try the messy bun look, with soft curls or waves. This style is one of the easiest and one that will transform your look completely, making you appear even more attractive. Long black hair can also flaunt a ponytail well, you can make a messy and wavy ponytail or a pin straight one; both will impart a very smart look. If you want your hair to look voluminous then you can try out the five strand braid, this will not only be a unique hairdo, but will also make your hair look voluminous.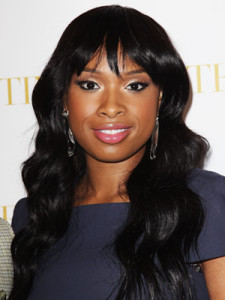 The career staying power of Hollywood's famous Brunettes is legendary. Who knows if that is the reason why Black hairstyles are so much in style that we find many of the Hollywood brunettes' flaunting it. Numerous hairdos can be tried on various lengths of black hair. If you are fond of short hair, then you can try a short bob like Selma Blair, which will impart a smart and funky look. Selma is known for her adventurous hairstyles. But for people with a taste for medium length hair or long black hair, there are numerous other Hollywood brunettes to be inspired by. Wavy hair or beautifully curled up hair looks extremely attractive, you can check out Jennifer Hudson's hairdo for instance. She has carried off this look very smartly, so if you have long black hair like her, then you can easily adopt the same hairdo. Medium length hair also looks good when straightened. So, for an office meeting or for a party you can choose to leave your straightened hair open. Messy hairstyles are also in fashion as a messy bun or a ponytail can make you equally attractive. Kim Kardashian's lovely black hair with soft curls gives her a complete look, inspiration can be drawn from her hair; and you can try it out yourself. Well-styled black hair gives an edgy look, so before you step out give special attention to hairdressing. You can even try out soft outside curls that will help you to get an exclusive look. Whatever styles you try, it is important to carry it off well, only then can you look your desirable best.