It seems the opposite of what we want to happen, because who ever wants to have oil-slicked greasy-looking hair? But we're already learned from celebrity stylists and hair experts that using hair oil treatments at least once a week can have amazing results on hair. Hair oils can have multi-purpose benefits to those in need, acting as a moisturizer, a detangler, a sealant, a hair growth booster and a heat protectant. You can even customize what type of hair oil you want depending on what your hair needs, to get the healthy and shiny hair every girl deserves. Just make sure that you look into natural oils, which have properties that help enhance and strengthen hair, and not thick petroleum based oil that can weigh hair down and that can be greasy for your scalp as well.
Use of hair oils depends on the type of hair you have
What's great about hair oils is that most come relatively easy to acquire and are sometimes simple household ingredients that you could buy at Whole Foods. There are brands that range from the affordable to the higher priced items, but it really doesn't need a fancy big name to work! As a guide, we've written down the top 5 kinds of hair oils and our bid for the best product for each of them. It's now up to you to assess and match what kind of hair you have, what problem you've been encountering and what kind of solution can be done with certain hair oils.
Coconut oil is best for dry and damaged hair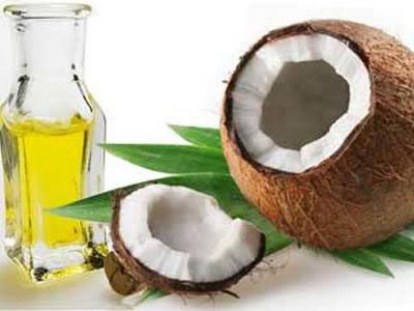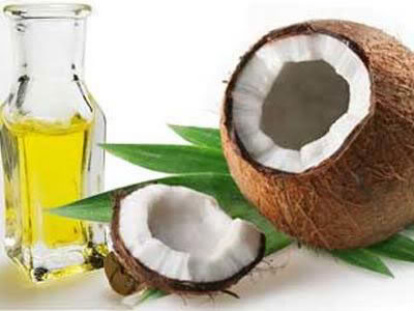 COCONUT OIL
One of the more well known types of hair oil, coconut oil is mostly beneficial to the hair because of its moisturizing properties, particularly as a pre-shampoo treatment. While other hair oils would sometimes only seal and smoothen the hair, coconut oil actually penetrates the strands of the hair to moisturize the inside. This is best done on wet hair as scientists have actually found that coconut oil is absorbed on wet strands rather than dry hair, where it just normally acts as a sealant. If you have dry, damaged and porous hair, coconut oil would be the best for you as it penetrates more effectively on strands that are relatively open. Another important feature of coconut oil is its ability to act as a protectant during the washing process because it helps reduce hair's water intake by keeping the water molecules out. This is important especially for black hair because it is particularly porous and brittle compared to other hair types.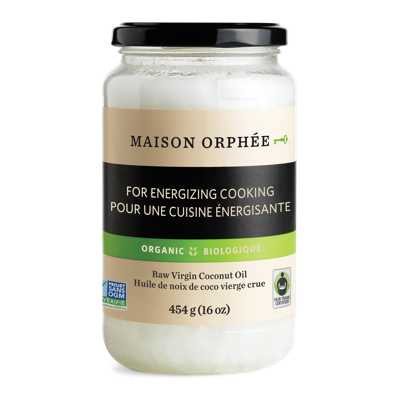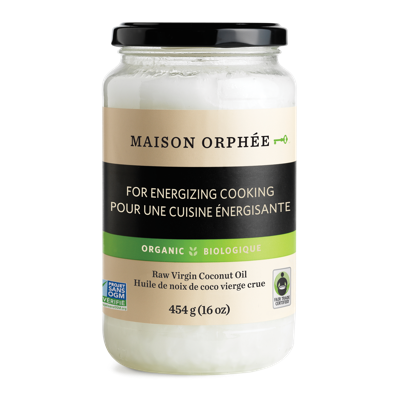 Try out Maison Orphée Organic Virgin Coconut Oil, available on their website maisonorphee.com for only $14.99; it's one of the best coconut oil brands out there as it has a pleasant light coconut scent, is cold-pressed from fresh coconuts, is both organic and virgin, and comes in a glass jar.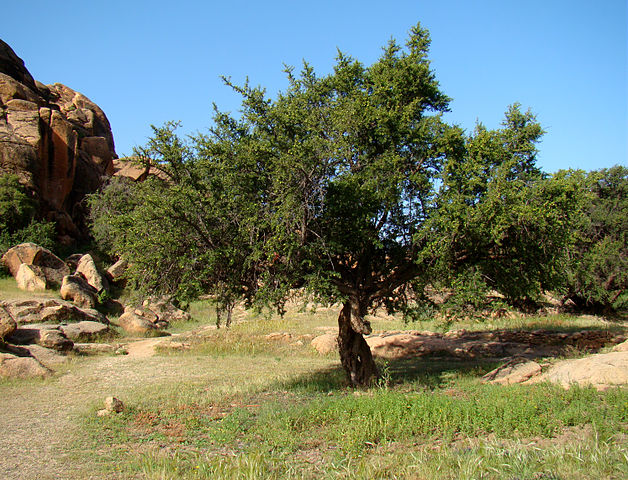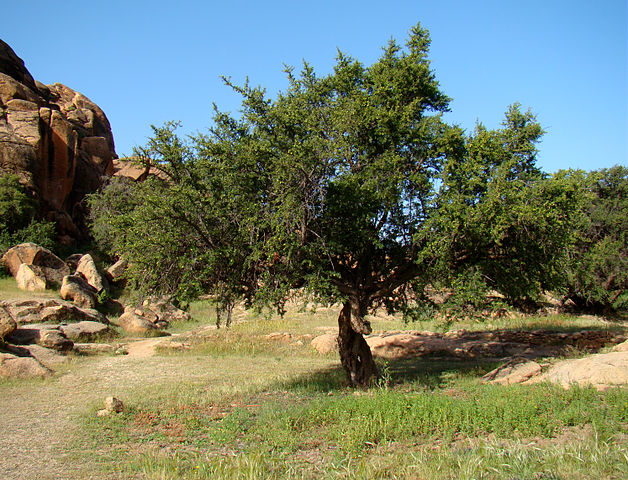 A Moroccan argan tree where argan oil is derived from
ARGAN OIL
Often dubbed as liquid gold, argan oil, which comes from the Moroccan argan tree, has been growing increasing popular over the past few years even with it being relatively more expensive than other hair oils, gaining extra spotlight from the use and personal endorsement of celebrities such as Kim Kardashian. It is now sold as a natural cosmetic product for both skin and hair use, as the oil is a great moisturizing agent, can help with acne and skin flaking and can help nourish the hair. It contains high quantities of Vitamin E, fatty acids and antioxidants, which help promote healthy hair growth with stronger and thicker hair strands, as opposed to thin and brittle strands that easily break off, leading to hair fall and frizz. And speaking of frizz, it's a great solution for that too, just dab some on your palm and apply sparingly.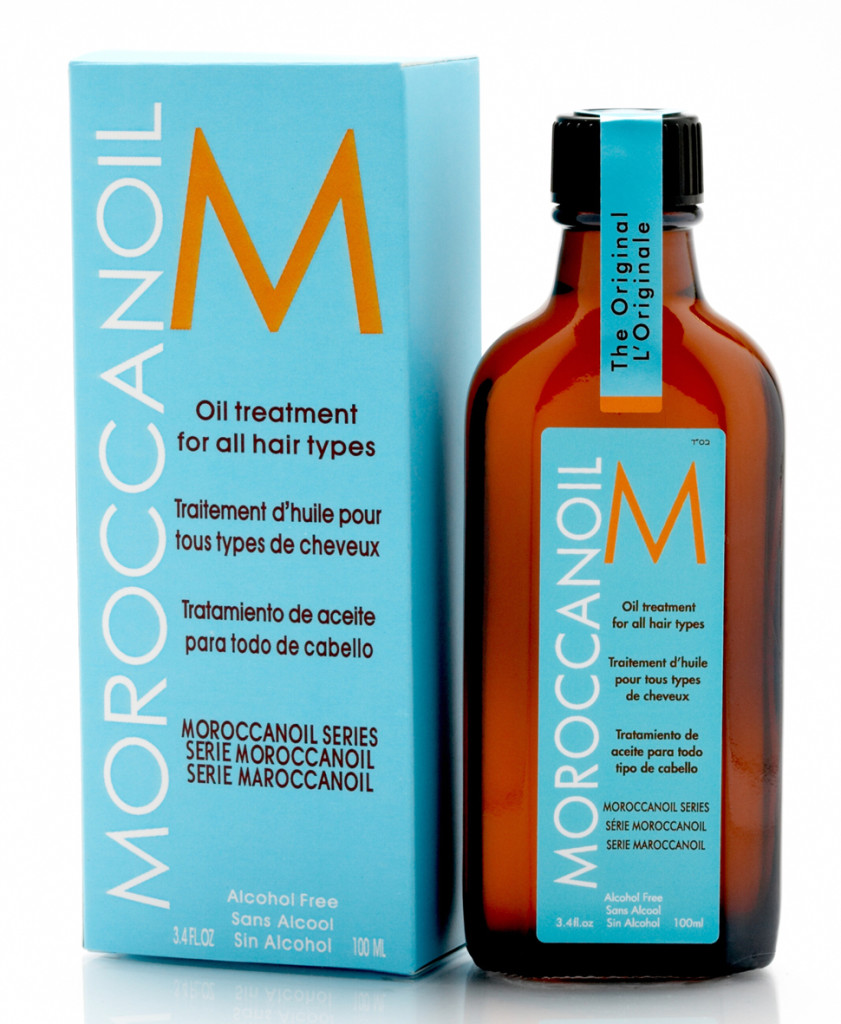 Try out the celebrity favorite Moroccanoil Pure Argan Oil, priced at $52, available on Moroccanoil.com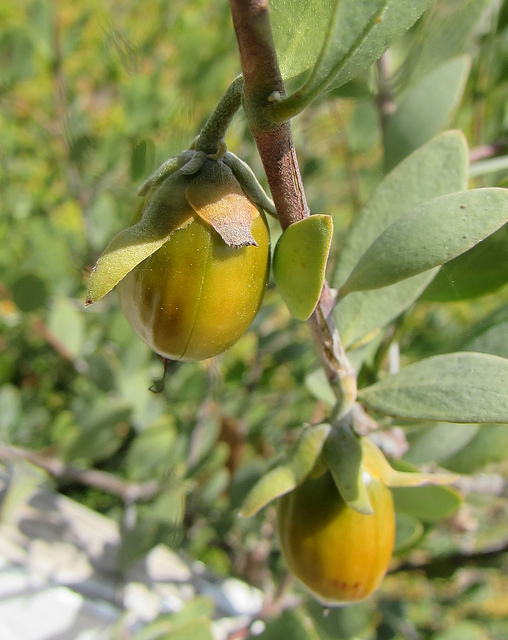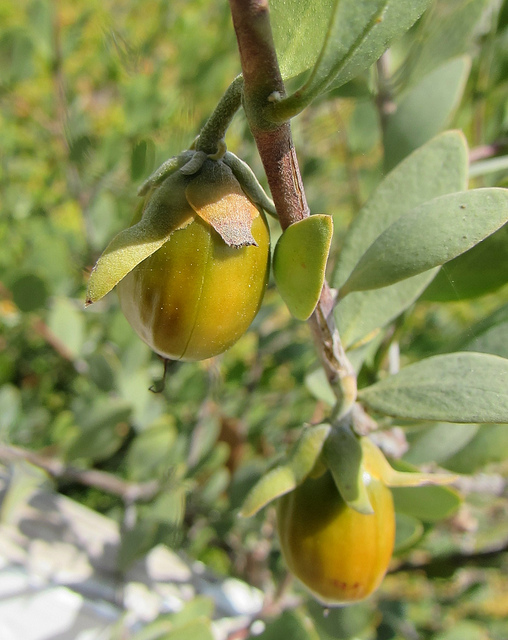 JOJOBA OIL
Produced from the seed of simmondsia chinensis or jojoba plant is a clear golden liquid that is one of the more beneficial hair oils that plays a specific role in terms of hair care treatments. Because jojoba oil most resembles the natural sebum in our scalp, it is the one best used for scalp care and does not mess with its natural balance. This is why it is also great for oily hair as it doesn't weigh down hair unlike other hair oils. It's also known to have antibacterial properties, so when applied to the scalp, it can be used to treat dandruff and other scalp problems. To do a scalp massage with jojoba oil, dip your fingers in oil that is slightly heated or lukewarm. Partition your hair and apply the oil by massaging your fingertips (not with the palm of your hands because that can lead to breakage) on your scalp. This not only promotes scalp care, healthy hair growth but other personal benefits such as cure from headaches and relaxation.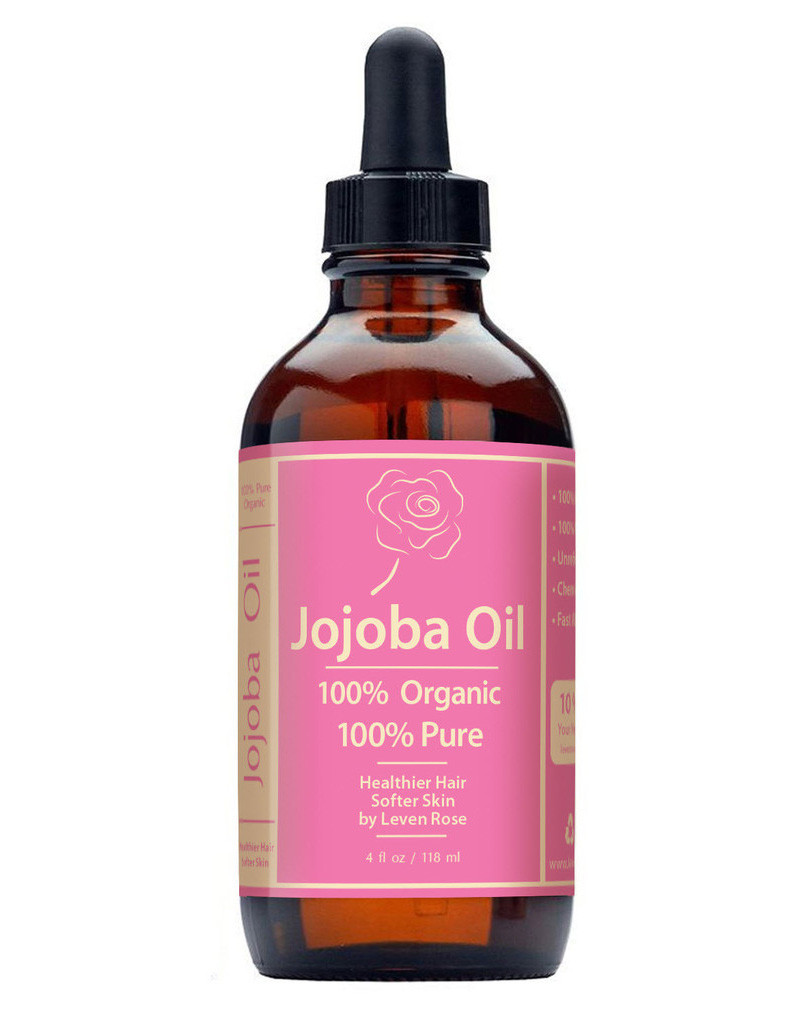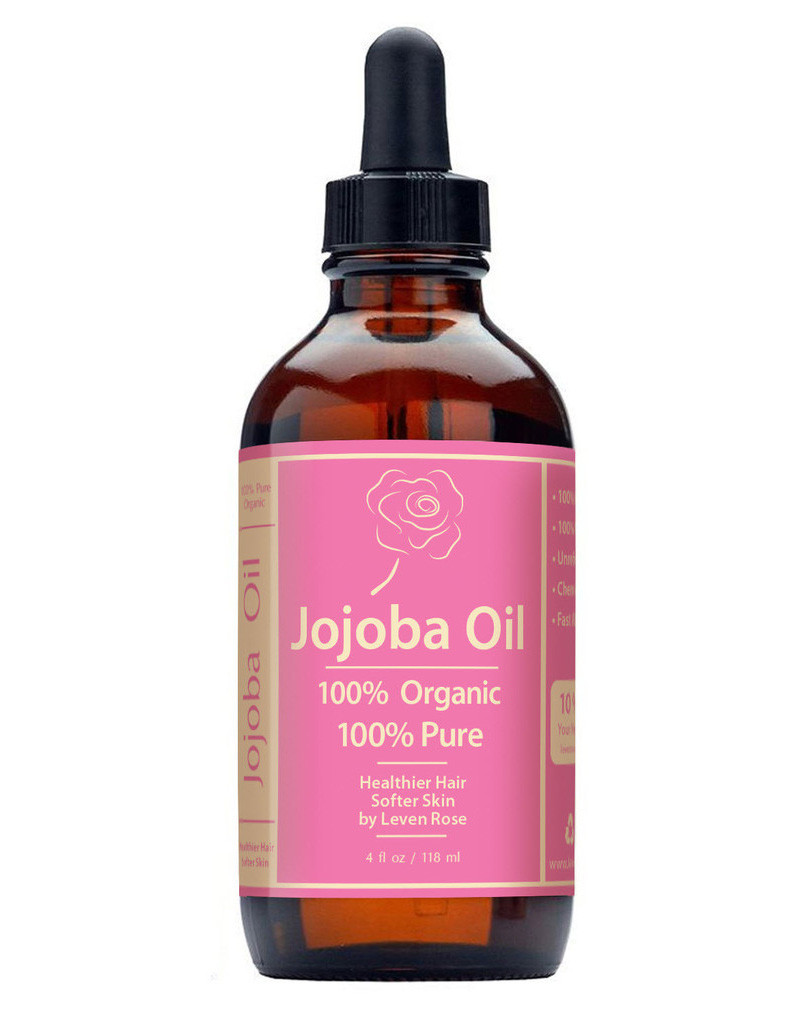 Check out Leven Rose Jojoba Oil for only $13.97. It's dark brown bottle also helps preserve the shelf life of the hair oil.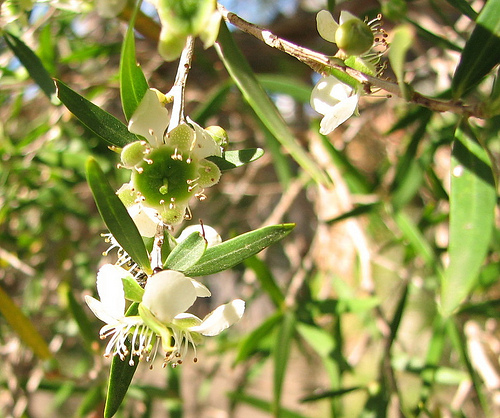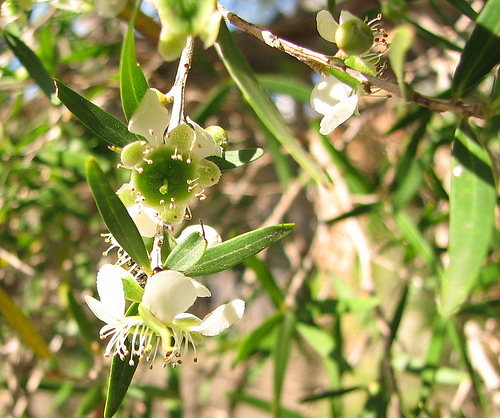 TEA TREE OIL
Tea tree oil is mixed with a carrier oil like grapeseed oil or jojoba oil, because you only need small amounts of it to feel its effect. It is very potent against itchy scalp and especially for dandruff, helping to remove build-up from shampoo and other hair care products that can block pores and lead to itchiness and flakes. It's a natural and gentle way to care for your hair and scalp and especially beneficial because of its anti-bacterial properties. That's why it isn't just used for the hair but for skin as well. Try rubbing it on dry to eliminate stubborn dandruff from your hair and scalp, or mix in a few drops with your shampoo to get the anti-dandruff effect.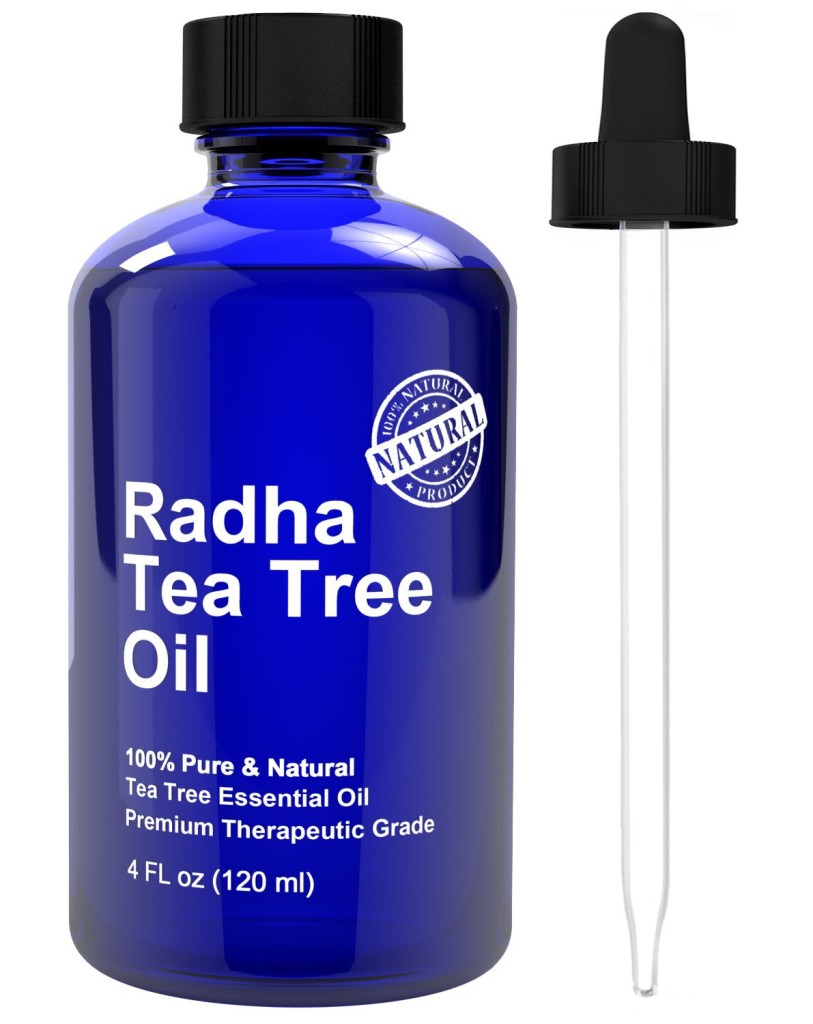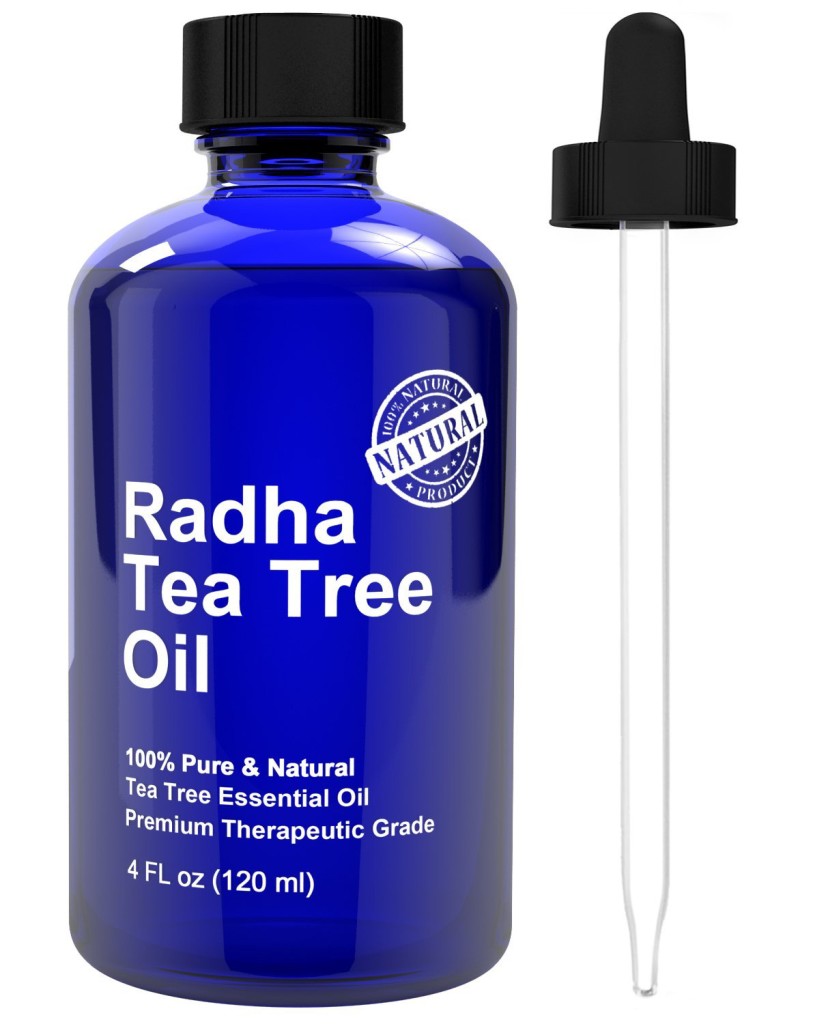 It's pretty easy to get essential tea tree oil, check out Radha Tea Tree Oil for only $10.45 from amazon.com