We're in the middle of summer and it is just steaming hot! Not only literally because of the heat but also because of the stylish hair trends we've seen around – in catwalks and red carpets, worn by style icons and celebrities. But yeah, you're thinking – I don't have the gorgeous hair they have or the hair styling team and the numerous and expensive hair products and hair treatments they have at their disposal! Well, for some styles, you don't need to be a celebrity to get their look. You just need to have healthy hair, some patience and an eye for style – meaning you know what hairstyle will realistically match your hair type, hair texture and the shape of your face. Each season brings with it some sort of changes and summer is not immune to that status, especially when it comes to the hair department. We typically get haircuts or have a change in our usual hairstyles during these hot summer months, because once the heat and humidity attack our hair, we just hate it because our hair will be all over the place and we'll be ending up with all sorts of hair problems. We hate dealing with frizz and we wouldn't want to over style and overheat our hair given the high temperatures. If the winter months had you coolly growing out your hair, maybe it's time to consider a change in style and appearance.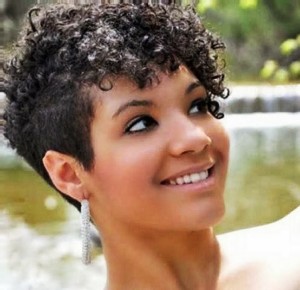 Good thing that super sexy and ultra short hairstyles are have been in season. And this is especially great news for black women too, because dark, thick and naturally curly hair equates to trendy and cute short hairstyles that are to die for. Short hairstyles like a faux Mohawk might look boyish and rebellious but retaining your natural curls on top will help make it look amazing and feminine at the same time. You can also opt for longer curls on top, leaving that sides shaved to come up with the curly Mohawk. Just sleek the sides up and carefully fix the curls into place with some booby pins. Make sure to buy quality booby pins that will hold, not those cheap ones that would likely pop out of your hair at an awkward moment. For shorter hair, you can use hairspray or styling gum to make your polished look last. This look goes great with anything, whether casual or formal wear. Just fix on some statement accessories, like a pair of stellar earrings or a fashionable necklace and you're all set to rock a night out. You and your hair will be looking hot and not feeling summer hot at all.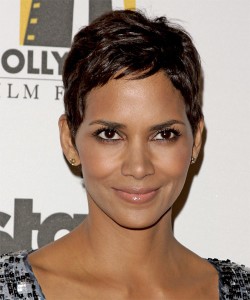 Another short and trendy hairstyle that has taken Hollywood celebrities by storm is the pixie cut. This cut has been sported by A-listers such as Halle Berry, Jennifer Lawrence, Charlize Theron, and Rhianna. There are several variations that can suit anyone's hair when it comes to a pixie cut. It's already made for you if you have an oval or heart-shaped face. But you can make adjustments to suit your face, like longer cuts on the top or side swept bangs to help balance out any imperfections like a wide forehead. When it comes to hair texture, styling products like gels, pomades, volumizers, and waxes can help smooth-en away frizz, add shine to dull hair or add volume to limp hair, all to shape and style your particular pixie cut. If you have thick curly air, short work on a flat iron is needed – and don't worry, it will be short since you won't have as much hair to iron out in a pixie cut. Just remember, don't overdo the hair products as these can lead up to oily and dirty build-up that will weigh down your hair.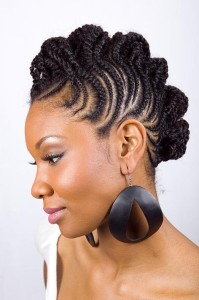 Another daring and trendy up-do that you can try, in order to keep the heat off your back and the hair on your head, are braids. Braids are varied in style and technique, and are not only trendy but is a hairstyle that can help protect your hair, not to mention free you up from countless hours styling and taming it. It helps keep your strands moisturized and healthy and promotes growth as well, since you aren't pulling it out and weakening it when applying heat and styling your hair. Even celebrities like Beyonce and Solange Knowles have been known to let their hair down… or rather, let their hair up and styled in braids. You too can explore intricate cornrows and plaits and put them in a unique and stunning up-do that will last you the summer.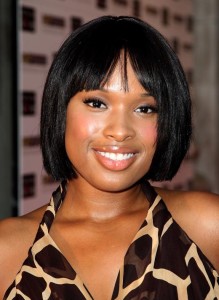 Now for our next look, who doesn't want to look all fresh and pretty during these hot summer months? But if you're not willing to go too short, there are various styles that can still work for you – like the ever versatile and still very much in demand bob. Hollywood celebrities love this cut, be it long, mid-length or short. To add an airy feeling of sweet and pretty, try a chin-length bob hairstyle with straight blunt bangs. It makes anyone look and feel younger. To make this work, it's best if you have thick, straight hair and a long face that needs more shape and volume at the sides of the face. If your hair isn't straight though and is more on the wavy or curly side, go for a longer length, maybe above or touching your shoulders and let the waves loose. Relaxed, loose curls are in versus stylized and perfectly sculpted hair. The summer season is all about being laid-back and relaxing, which your hair can echo too with these curls. Try matching it with either side swept pangs or having it parted in the middle.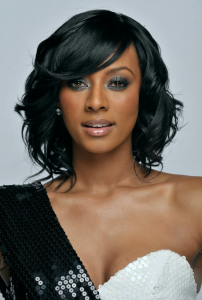 If your hair is long and you are not willing to part with it, comes summer months or winter months ahead (except for the occasional maintenance trim), there are also styles that can work for you during summer; like a sleek and fuss-free ponytail that draws everything away from your face to highlight positives like great eyes and high cheekbones. It not only gets your heavy hair and sticky feeling off your back and neck quick and easy, but it's versatile enough that you can style it different ways for when whether you are on your way to the beach, to a coffee date, to a high-powered meeting or a glamorous event. Try high and tight ponytails with added volume and smoothness at the crown by blowing out your hair and teasing the top to give that volume. Smooth everything over and disguise hair ties by twisting a section of your hair over it and securing it into place with a bobby pin. For a more formal look, like going to a gala or a wedding, you can continue that ponytail up-do and transform it into a hair bun. A low and sleek bun is a sophisticated look that helps pull up your features and can be made to work by almost anyone. It's relatively easy to do and for some added detail, you can have a skinny braid done at the base of your bun and twisted around so that it wraps up the entire base of the bun. Add some serum to tame down the frizz and on the decorating side, you can add hair accessories that will make this slightly formal style look positively regal.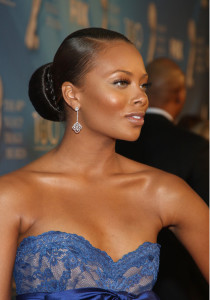 There are so many more hair trends spotted on celebrities and style guides that you can research and experiment on. What's good about what's in and stylish now is that it has less structure in hair and it's more about being natural and daring, whether with your hair or with yourself. Trends aren't also just about following the latest fashion that you see online or in magazines. As long as it is about enforcing your own unique style with the hair resources that you have with you and have access to, you're always going to be a trendsetter and a style on your own. Summer isn't going to last forever but you can take some of its hotness with you with some snips, curls, pull, tease and weave. Beauty comes armed with patience and knowledge and with a combination of both this 2015; you will simply rock this summer.