Celebrities are the most influential trendsetters and some are often known for their over-the-top style sense. Nicki Minaj is one of these celebrities who have always raised eyebrows with their ever-changing hairstyle choices. She has often gone for bright, rainbow colored wigs, but the curvaceous rapper seems to have decided to 'go back to her roots.' Nicki has been seen severally spotting her natural hair and what has surprised most people is the length of her natural hair. Maybe several of us could borrow a leaf from the rapper turned actress and embrace our natural hair.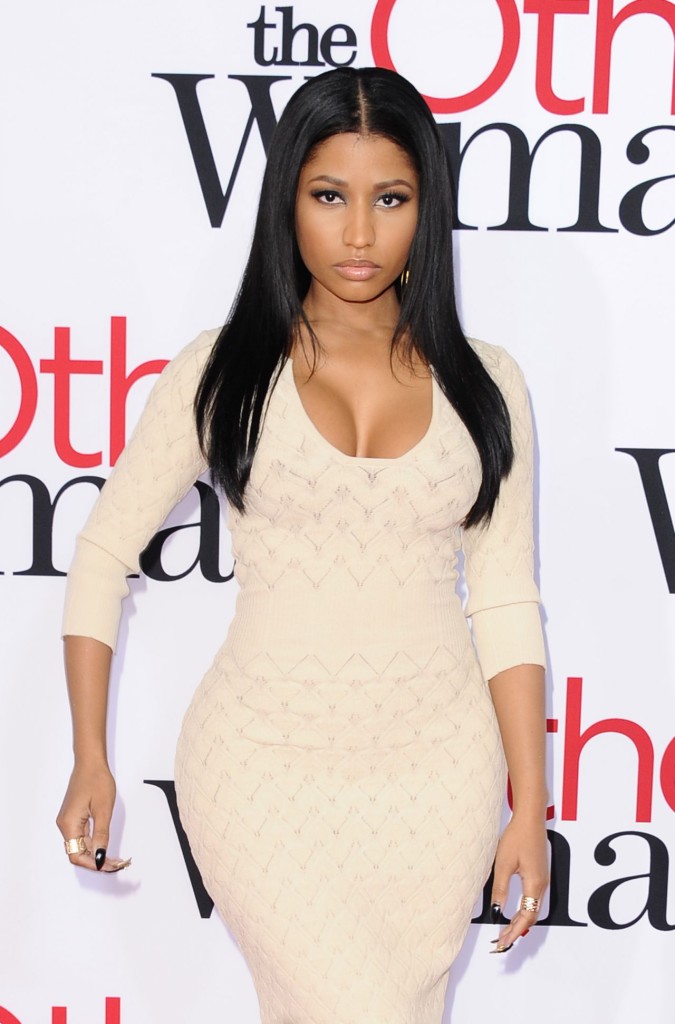 The Style Genesis of Nicki Minaj
As an American female rapper it goes without saying that your overall look becomes part of your brand. The most renowned American female rappers have always made a mark in their industry with their sense of style. Missy Elliot was always known for her oversized 'boyish' clad topped off with her signature short hair cut. Lil Kim is well known for her skimpy outfits topped off with colorful wigs. Some would say that Lil Kim's style influenced Nicki Minaj's style.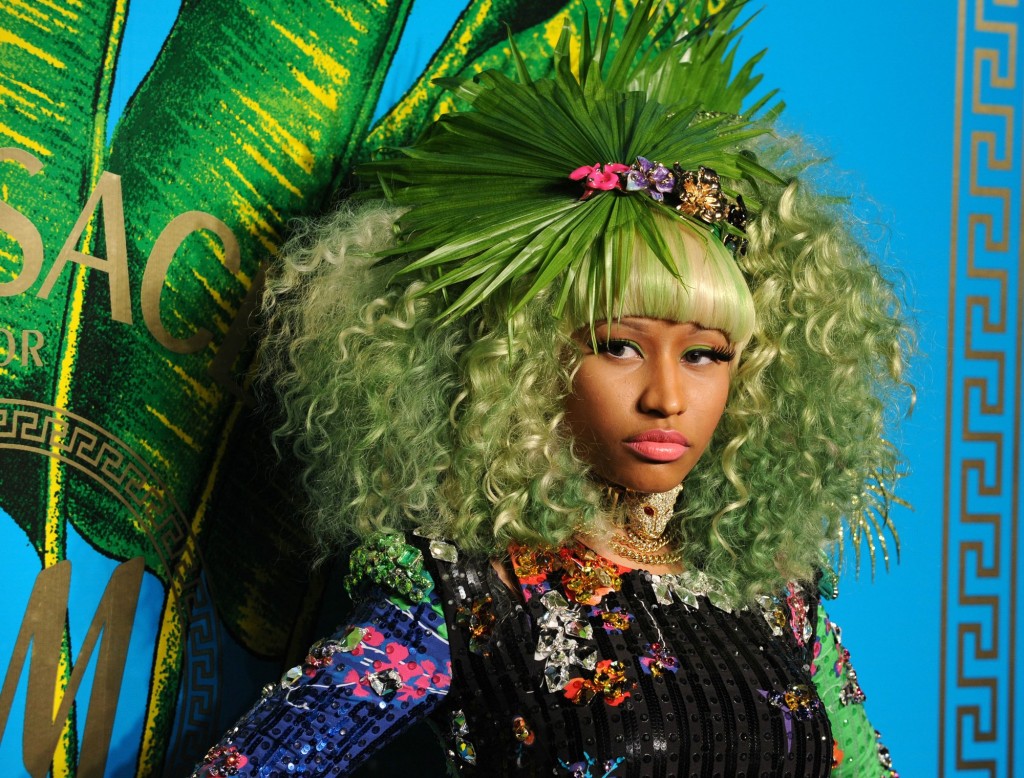 Nicki Minaj has been known to flaunt her curvaceous body, rarely showing off her natural hair. She also rubbed women the wrong way rapping "These nappy headed h*** need a perminator," in her 2011 single "Did it On Em." It seemed like she was taking jabs at the natural hair of black women. That is why it comes as a surprise to most that the 31-year-old rapper cum actress has decided to finally embrace her natural hair.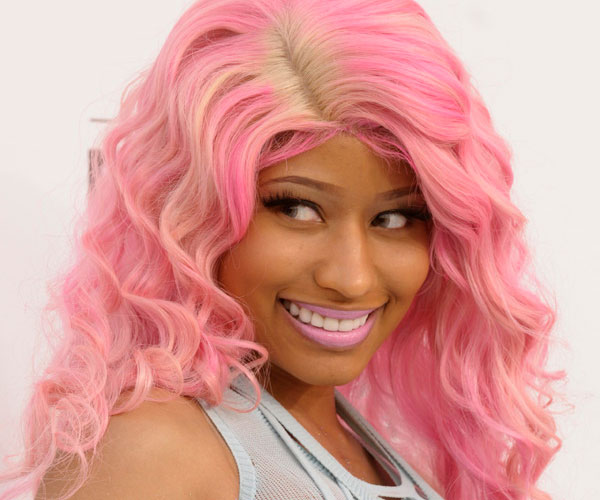 Why the Change?
The question on most people's minds is why has Nicki Minaj decided to go natural? Her blossoming career as an actress might have something to do with it. In a recent interview with MTV news she explained why she has gone natural saying, "I went so far to the other side that there's only one place to go from there. You can either continue doing costumes or you can just say, 'Hey guess what? This will shock them even more. Doing nothing will shock them even more."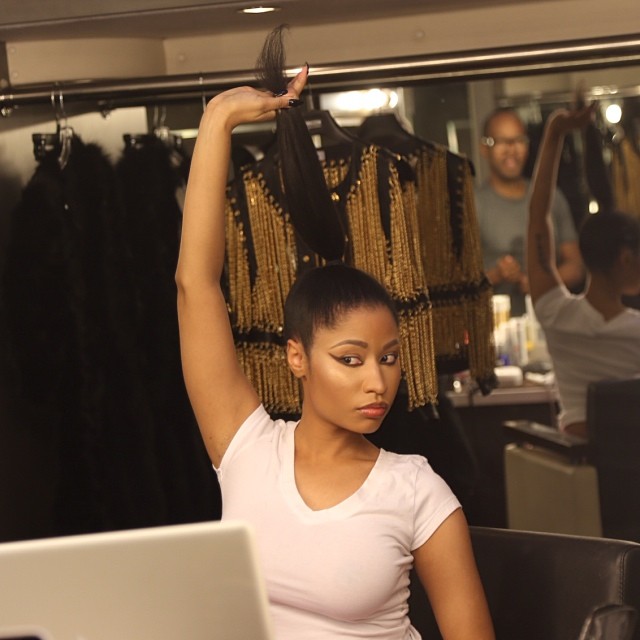 The new direction the rapper/actress has taken with her look is also inspired by her upcoming album titled 'The Pink Print." The album is said to take on a more rap-centered vibe compared to her previous hits like "Starships" and "Superbass."
Minaj's New Natural Look
Celebrity hairstylist Ocar James, who styles Minaj's hair, explained the rapper/actress's hairstyle genesis. He explained that he began working with her around January 2013, when she had split with Terrence Davidson her 'wig man.' He explained that she switched to mostly blonde wigs at that time, because "she wanted a more toned-down look."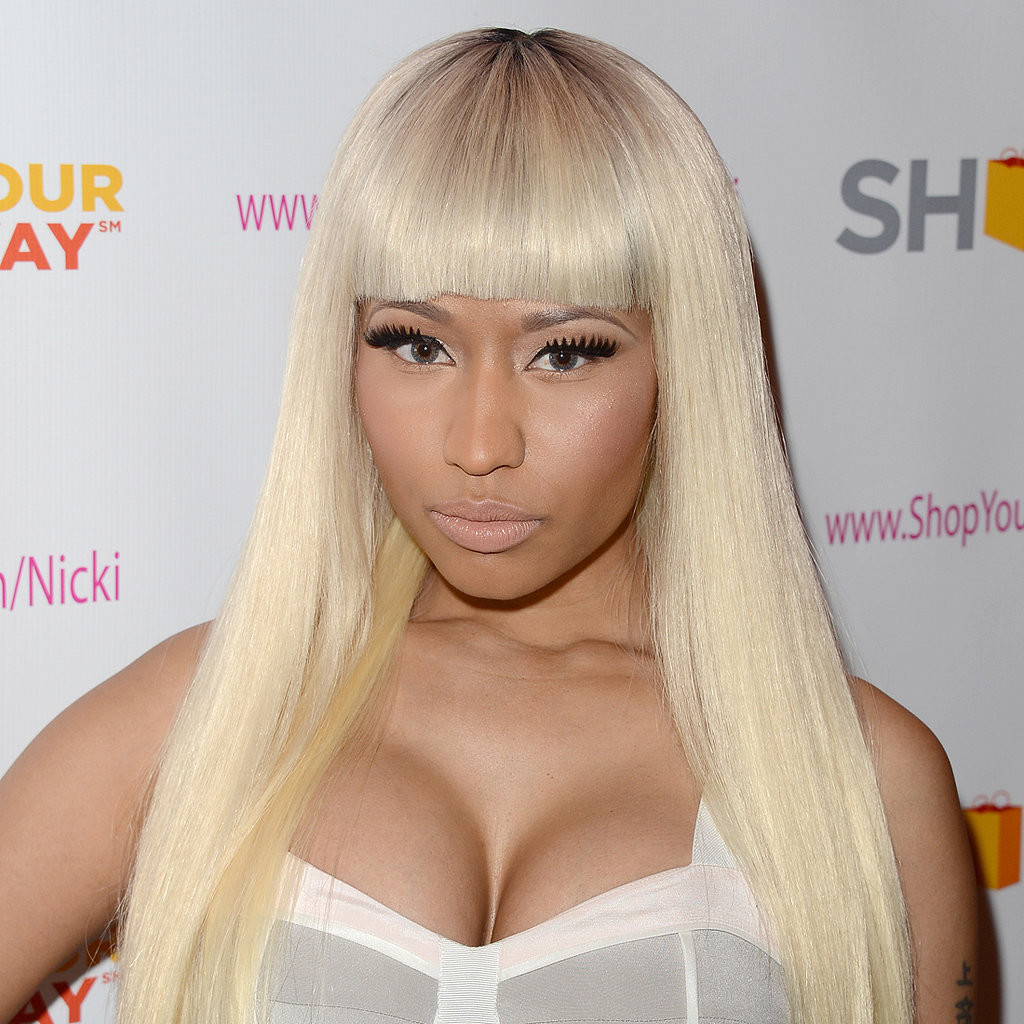 James says that was the start of her transition back to her natural hair, and she has now completely ditched the wigs for a natural look. Minaj has been spotted severally wearing her natural dark brown hair, which is long and healthy. She has recently taken to Instagram sharing photos of herself in her natural look.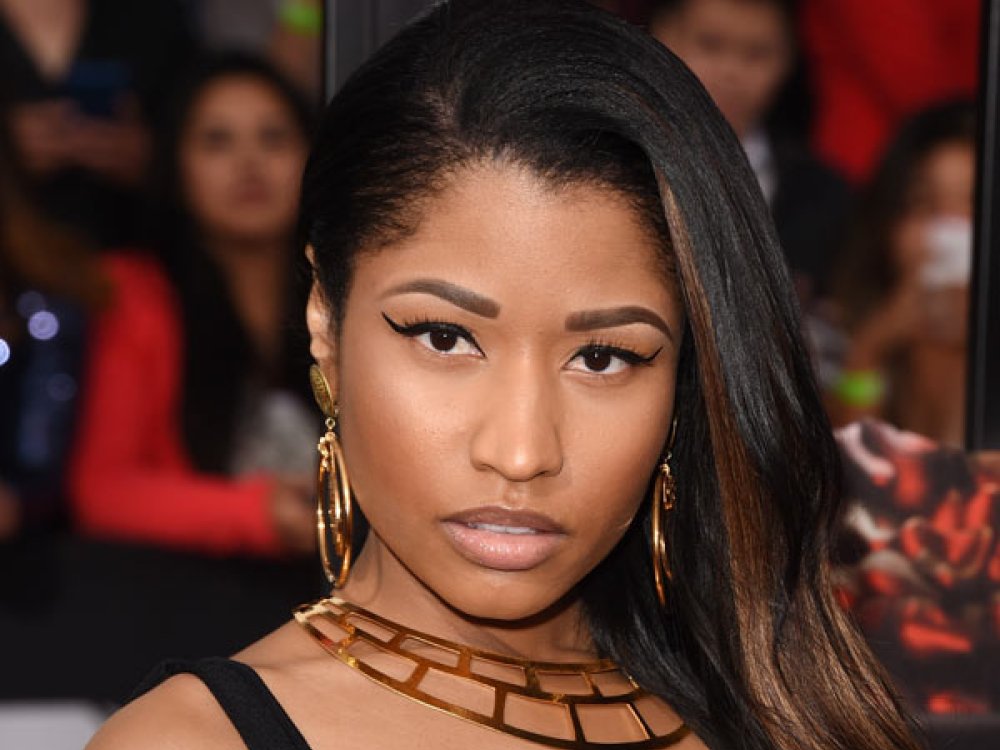 Her stylist also explains that she has been leaning towards a more and more natural look. Except for a few occasions when she will spot a few highlight extensions, Minaj is adamantly sticking to her natural hair now. James who mostly works with wigs says that he is trying to get her back to them. He explained that this is because natural hair has a likelihood of getting severely damaged from high heat styling products.
Minaj's Natural Looks
Characteristic of Minaj's flair of switching between looks; she has been experimenting with different looks for her natural hair. When she first revealed her natural look to the world she mostly kept her hair straight.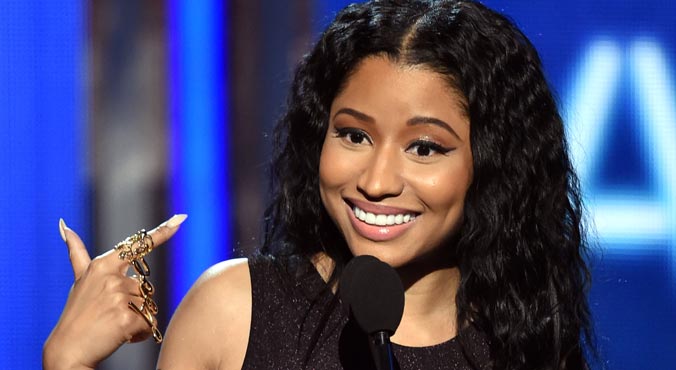 However, Minaj has been spotting a more evolved natural look with curls. We can only expect to see her in a wide array of natural looks as she is well known for switching it up very often.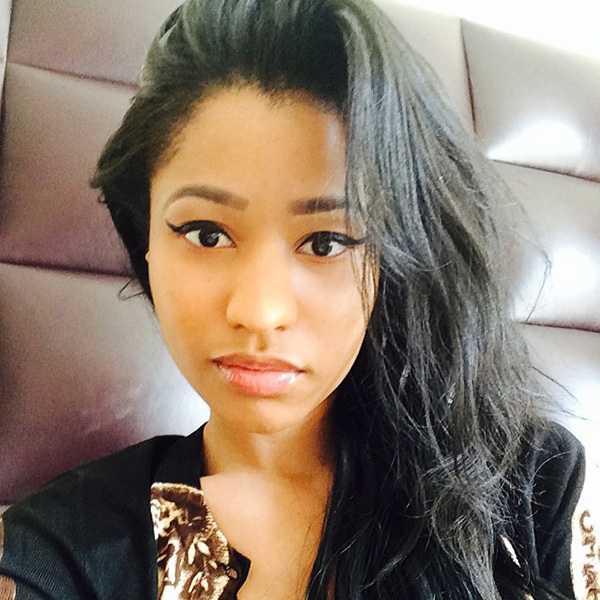 Her fans have more or less jumped on board with her natural look. This could be said to be primarily because her natural hair is quite long, something most people didn't expect. However, some say that they miss the diversity she always had with the different wigs.