Whether you love them or hate them, when it comes to celebrities, you really just need to get your fix and find out what's the latest with them – whether it's the latest news in their love lives, their or their celebrity spouses showdowns, think Savannah James's LeBron against the Warriors,  their looks or their hair styles! Good thing too it's easy to track their looks these days – we normally have to rely on the press and paparazzi to track down info on their love lives and such but when it comes to makeovers on their looks, they fortunately take to their social media accounts to herald the new look. So just follow your favorite celebrities on Instagram or Facebook to find out more!
But before we do into who did what to their hair and such, what's the reason for all these celebrity hair makeovers? Well, as celebrities are public figures, its part of the business and part of their work to become more popular and well known. Other than being on the news because of new projects or news about themselves, they get added media mileage and press coverage sometimes with just changes in their looks and hairstyles. Popularity is the commodity they work for and us regular mortals all supply the change for that.
So when it comes to celebrity hair makeovers, who reigns supreme? The list is long and there's no clear winner but each look is definitely in the realm of sometimes shocking and usually style worthy and defines each name on the list. Here are our favorites:
SAVANNAH JAMES
In case you have been living in a cave,  this is the wife of the super star basketball player LeBron James.  She is an accomplished business woman in her own right having started her own restaurant business but  we want to focus on her hair.  Savannah has managed well her transformation  from a quiet house wife to the, in the lime light, wife of probably the best basketball player the world has ever seen.  By the way congratulations LeBron for almost single handedly getting Cleveland a championship over the Oakland Warriors.   Anyway, Savannah along the way has transformed her looks from that of a simple pressed look to a long and elegant style with color highlights.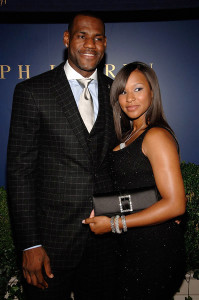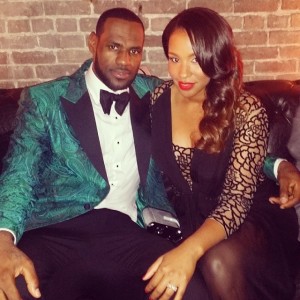 JENNIFER HUDSON

This American Idol turned Academy Award winner has transformed herself in styles and ways we can't even keep track of – and we aren't talking just about hair. She first rose to fame after placing as a strong finalist in American Idol and taking on the movie role in Dream girls, which then garnered her an Oscar for Best Supporting Actress award. Since then she's turned herself into a style icon, shedding the pounds and fitting into the shoes of a Vogue cover girl. She was also a spokesperson for Weight Watchers. When it comes to her hair, she first came into the scene with long black tresses, which got shorter and shorter. From her last known pixie cut, she then recently revealed her new hot look – a sleek and shaved head cropped off by the multi-talented singer herself and a bold statement attached to it – "Who needs hair when you serving face". Amen JHUD!
MILEY CYRUS

Now we never really know which way the wind blows with Miley or rather, what she'll do or come up with next. That Disney child star image is so far from how she looks now it actually is weird seeing old pictures of her in her Hannah Montana days. You'll never really know what she'll be doing next and basing it on the looks and styles she put on during the recent VMAs, we'll also never be able to predict in a million years what she'll wear next. And that includes the hairstyle she sported then. Her short bleached bob might seem boring these days so she decided to try on some rainbow faux dread extensions. As always, it's unpredictable and totally Miley.
http://instagram.com/p/6fzEhIwzCE/
ZAYN MALIK

Grey is the new black when it comes to hair, or in Zayn Malik's case, a head full of silvery blue dyed strands. The former One Direction star seems to be a magnet for change these days, leaving his world famous boy band group, signing on a new record label and breaking up with his girlfriend and fiancé of 4 years, Perrie Edwards. All that tumultuous change is bound to result in a new hair style, as women are wont to do – although Zayn has always been on a hair-changing program in the past couple of years, trying on peroxide blonde as a color for his sheared head, which is a stark contrast to the normally jet black hair he's known for. Either way, grey is definitely hot on him.
http://instagram.com/p/6TUC78QjzD/?taken-by=zaynmalik
MADONNA
The Material girl, even in her feisty advanced age of 56, is no stranger to hair makeovers. In fact, she was already setting the trend even before drastic changes in hair was a weekly celebrity thing. She did her own hair and make-up most of the time when she was younger and could be seen with ultra platinum curls, teased up almost ginger colored big hair, raven-black locks during her Ray of Light launch, reddish auburn hair and soft wheat-color curls for her Evita premiere. She's been sticking to her signature golden waves recently but has seen sporting her blonde hair with dark roots showing and pink ombre tips for her "Bitch I'm Madonna" music video, which features a slew of celebrity who are hair mavens and chameleon themselves, like Beyonce, Nicki Minaj, Katy Perry, and Miley Cyrus. Looks like even Madonna is riding on the "color your hair different" theme this year.
RITA ORA

2015 seems to be the year of colorful celebrities and that does not exclude British singer and actress Rita Ora. She's tried a lot of hairstyles in the past and is a certified hair chameleon. As seen on her Instagram account, she has dyed her long blonde locks and added some spice with a rainbow splash of pink and green. Her hair being a natural brunette, she has transformed it several times since gaining fame as a singer by adding vibrant colors and hairstyles like a blue ponytail, platinum blonde dreads, a purple ombre, shaved mohawks, silver hued hair, blunt bobs and even a groomed quiff.
http://instagram.com/p/6-_M4MxswO/?taken-by=ritaora
ZOE KRAVITZ

Being the daughter of Lenny Kravitz and Lisa Bonet, you bet this girl got loads of inherited style, glamour and trend-setting ways. During her Mad Max: Fury Road premiere in the 2015 Cannes, she looked gorgeous with her hair in waist-long braids and a white Valentino Sala Bianca couture gown. She's bounced from ultra long hair to extra short, and everything in between like braided and curly, bobbed and blunt. Her regular hair style these days would be her waist-long braids but she's also cropped it short to reprise her role as Christina in the Divergent series.
http://instagram.com/p/7Ds_dVFS3z/?taken-by=zoeisabellakravitz
BLAKE LIVELY

This beautiful and glamorous actress has transformed and evolved from "Gossip Girl" It Girl to mother, possibly being the sexiest pregnant woman of all time when she was carrying Ryan Reynold's baby. She has then shed all the baby pounds (was there anything to shed other than the baby during delivery?), working hard with her trainer. In terms of hair, Blake has been pretty consistent on her looks, staying mostly true to her long golden locks. At one point she was seen experimenting with an auburn shade but right now she's been seen in a color trend that is taking over Hollywood, replacing ombre, called bronde. As it sounds, bronde is the pretty color between blonde and brunette. Other than Blake, it seen on other celebrities like Cara Delevigne, Jennifer Lopez, Kate Bosworth and Lily James.
http://instagram.com/p/5MK7kJR4P0/?taken-by=blakelively
TYRA BANKS

Former supermodel turned America's next Top Model host and inspiration to us all (did you see her recent Instagram post on the real no-make up Ty? Brave and inspiring!) is never behind on trends but when it comes to her recent hair makeover, it's no sudden and upcoming trend. When she posted her fabulous new pixie cut on Instagram, she captioned, "Mom, I finally did it!" leading us to think that it's a change she's been considering for a while. In fact, she also posted a separate pic about fellow supermodel Linda Evangelista, whose pixie cut made her famous in the 90s. Whether it's been long in the making or a sudden scissor-happy decision, we are definitely lovin' the short hair on our favorite smizer.
Okay, so to sum it all up, a lot of celebrities did a lot of hair changes. It's in their nature right? Exploring hair color is so hot right now along with other hair processes as seen on celebrities. So we picked out four styles to copy and take care of – because hair care is important if you're messing around with it so much, right? Unhealthy hair is never a trend (except for maybe in the 80s when everything was fried with peroxide), so these styles and tips below will make sure that each hair makeover you do for yourself isn't at the expense of your hair:
Coloring and Dyeing Your Hair
This hair process choice may be the most damaging of all but almost all the celebrities on our list did this in one form or the other. The hair color process itself already stresses out your hair and makes it porous and brittle. But why is it essential to have healthy and nourished locks when you color your hair? It's because only through healthy hair will the best hair color show when dyed and will be retained for longer. That's because when hair is left dry and damage is unchecked, the color will fade faster as color molecules escape through the hair breakages every time your hair gets wet. This is also the reason why you shouldn't shampoo colored every day. Less washing means that more natural oils from your hair and scalp coats each strand and helps protect it. Here are a few washing rules when it comes to colored hair:
As a rule of thumb, don't wash your hair for 2 days after coloring it. Let the color seep through and seal in.
It helps when you use cold water when you do wash hair because hot water can further damage your hair.
Know your color and use color-protecting shampoo that will not only make hair color last longer but also nourished. Try the sulfate-free combo of Yes to Cucumbers Color Protection Shampoo and Conditioner (image below)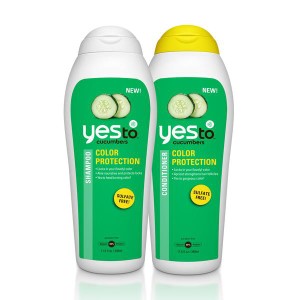 Yes to Cucumbers Color Protection Shampoo and Conditioner
When you'll be coloring your hair, whether through a professional or with just a home kit, it's best to do it with second-day unwashed hair. The natural oils help protect your scalp and lessen damage from the procedure.
Short and sweet
Cutting your hair shorter can be seen as a major transformation, something that can even reflect on a psychological level and is especially true for women. It is undeniable that hair holds so much more meaning for us beyond the functional aesthetics. As part of our daily interactions, we use hair to hide behind in, to flirt and entice with, and to make a statement with. Beyond what we know, there is power and energy in hair. Cutting it off can sometimes be seen as a signal for big transformation in our lives – whether its cutting out the negative like moving from a break-up or liberating ourselves and making something new through a promotion or a location move.
Before cutting off your hair dramatically, consider a few points first. Take note of your face shape and ask your stylist what would best go with it. A bob is something that is versatile and can fit most shapes, with varying lengths and tricks to help soften and conceal problem areas like wide foreheads or jaws. If you are the type to braid your hair or put it up in a ponytail a lot, reconsider what length you'd be willing to shorten it to. Short hair also requires a lot of maintenance and styling, so keep that in mind as well. If you aren't sure, try a longer length first and cut more if needed.
The Smart use of Braids and Extensions
Celebrities love making use of hair extensions – if they didn't, they might not have enough hair to go around, what with all that styling. Braids, as seen on different celebrities like Zoe Kravitz, Jada Pinkett-Smith and Khloe Kardasian, is also an ever-present hair style and trend. But the thing to take care about hair when braided or used with hair extension is the concern on hair loss, which is one of the crucial hair problems of African American women today. Braids and hair extensions help contribute to this problem because these types of hair styles pull on the hair or the roots itself, causing breakage and hair loss. Here are some smart tips on how to do braids and extensions so that you're keeping a head full of healthy hair:
Before having the braids or extensions done, make sure that hair is washed and moisturized. To make sure that hair is kept hydrated by applying a leave-in conditioner, like the Kevin Murphy Leave In Conditioner Detangler (image below)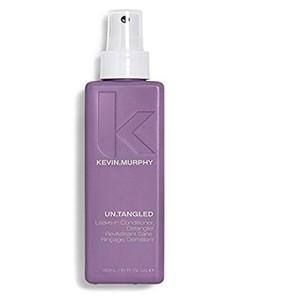 Kevin Murphy Un.Tangled Leave In Conditioner, Detangler
Know until when a certain style can last. In terms of braids, it can last six weeks to two months. You should definitely not go beyond the 3-month mark as your hair will start to lock and tangle and it will only result in excessive hair loss and damage when you finally start taking out the braids. In terms of extensions, it varies depending on the type and the care put into it. It can last months to years.
When it comes to hair extensions, the short natural hair to be installed on should be healthy and free of chemical processes prior to the installation to avoid hair stress and additional damage. As advised by Whitney Green, who installed extensions for actress Lupita Nyong'o, it's best to wait at least 2 weeks from when you last had your hair treated, whether through coloring, a relaxer, or a keratin treatment.
Maintain your braids through regular touch-up visits to your stylist. This will also help extend the life span of the braids.
To minimize dryness, tangles and frizz from fiction during sleeping, use a satin head scarf or bonnet to wrap your hair in during night time.
Going shaved
As a hairstyle, shaving parts of your hair or all the way around like Jennifer Hudson or like most guys, you'd think that hair care maintenance will be thrown out of the window. Hold on to your horses there (along with your shampoos and conditioners). You still need to clean, condition and moisturize the remaining hair on your head, no matter how small. Don't use soap on it as it will only dry it out. Dab and spread a small amount of shampoo as dirt will still accumulate on the surface and follow up with some conditioner to make sure it is moisturized and keeps the hair flake-free. You can also opt to use a head gel that will help moisturize your scalp, since it is now more exposed and prone to drying out because of the sun and wind.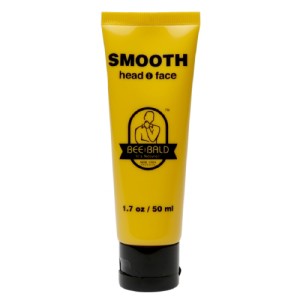 Try Bee Bald Smooth Head & Face, which helps tone, hydrate and moisturize exposed hair and scalp without creating shine or excess oils. Heck, it's even great for the face too.
Another great thing to do for your shaved head and hair is to get a scalp massage. Not only does it feel great and pampering, but it helps both the hair and scalp as it promotes good blood flow, which in turn results in healthy hair growth.