You have probably gotten a new do severally this year, but what accessories are you using to make your hairstyle pop? Accessorizing an outfit with the right pair of shoes, handbag and jewelery is second nature to most women. What about accessorizing your hair, ever give it enough thought? Whether you wear your hair in a natural do or have on a weave/wig; hair accessories can transform your do into different, unique  looks.
Use What You Have in Your Closet
Before you go shopping for new hair accessories, it is worth rummaging through your closet to see what treasures you have that make good hair accessories.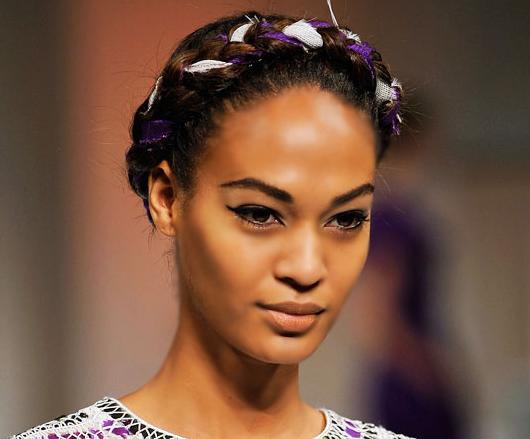 Scarves have always been a popularly chosen quick-fix hair accessory for most women. They come in handy on a bad hair day, but they also make good hair accessories when styled into turbans or even braided along with the hair. Be creative with it and try tying the scarf up in different ways to create different looks.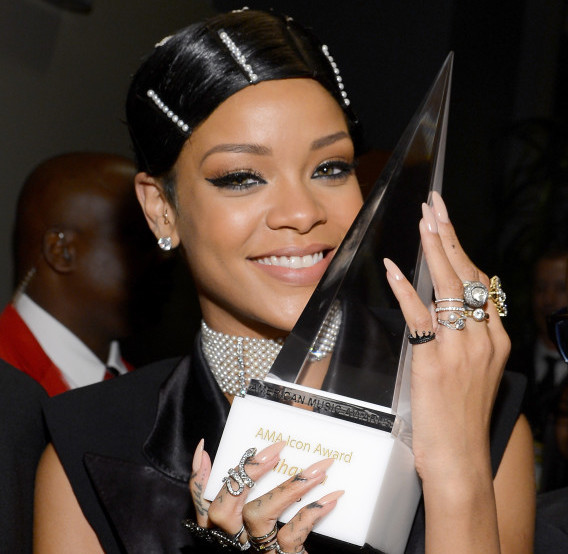 Bobby pins are amongst the list of oldest hair accessories that a number of women still have in their closets. They can equally help you achieve different looks with your do. Bobby pins come in handy particularly when you want to hold a side swept style in place.
The most unlikely of items that you have in your closet can create the most uniquest of hair accessories. Shoe laces for instance make good hair ties. Again, be creative about it and tie them up in different ways for that unique touch. Ribbons work pretty mych the same way.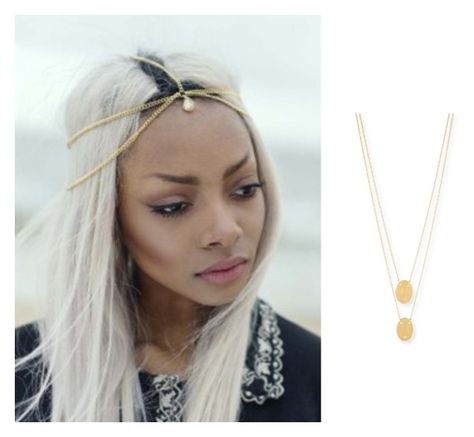 Necklaces can be transformed into unique headbands. Simply place the necklace on your head as you wish and secure it in place using bobby pins. Likewise, bracelets can also be re-purposed and used as bun wraps.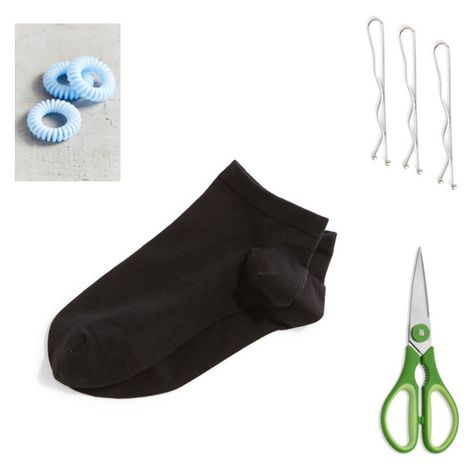 Cut up an old sock and use it to create a donut that you can use to style up a bun.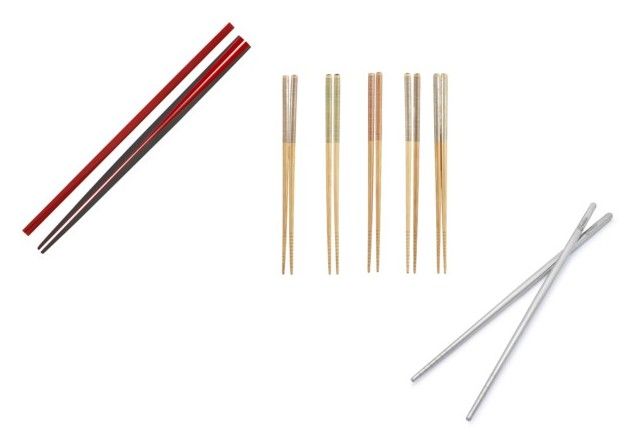 Why not use chopsticks or even pencils as hair sticks? Tie your hair up in a knot and stick the chopsticks or pencils in.
Leather Hair Accessories
Leather hair accessories are in trend this year and we have seen them on the runway and on the streets. Leather hair accessories pair well with an evening gown to break the softness of the look or your everyday outfit.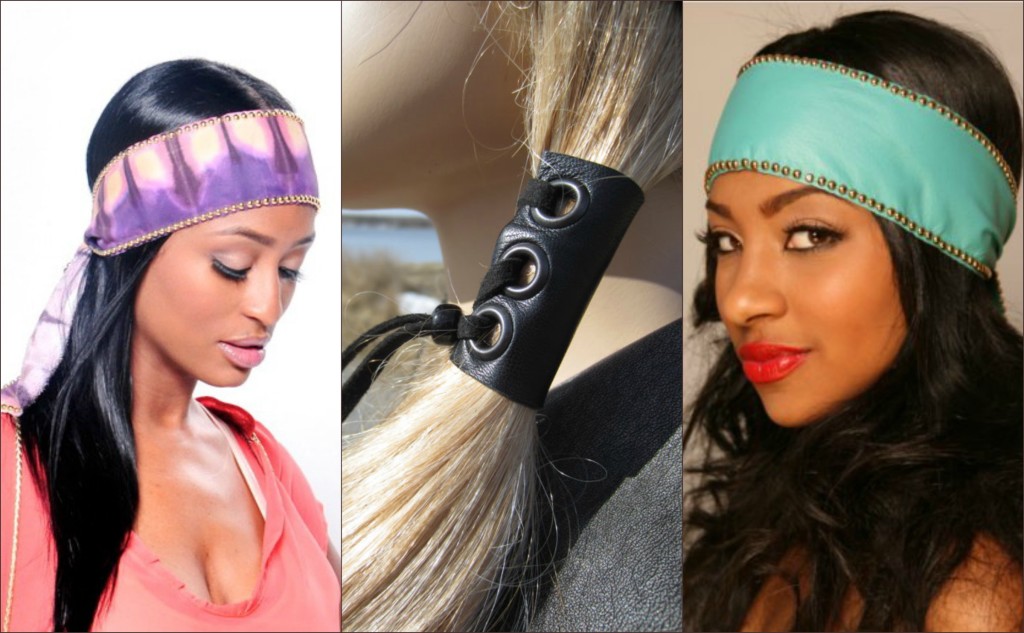 Jewelled Hairclips
Jewelled hairclips have also been quite popular this year. Every girl needs something sparkly and jewelled clips will do just that for you. They also equally pair well with formal and casual looks. Brooches also work well as jewelled hair accessories when tucked in buns.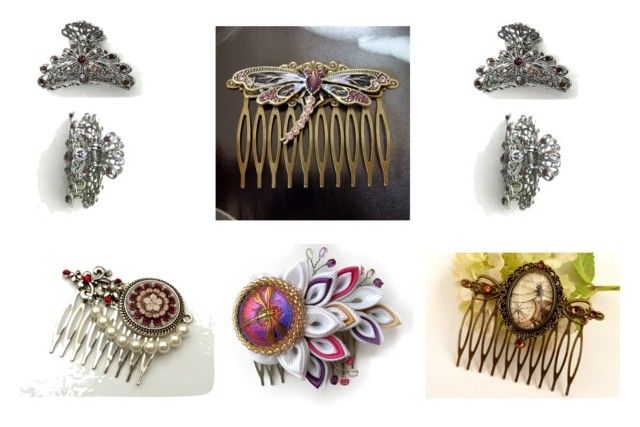 Monochrome Hair Accessories
As seen in the fall 2015/2016 runway shows, monochrome hair accessories are in this year. These seemingly plain hair accessories can help you make the right statement and they pair  well with work outfits. However, they are anything but plain and with the right size in these hair accessories you can make a profound statement.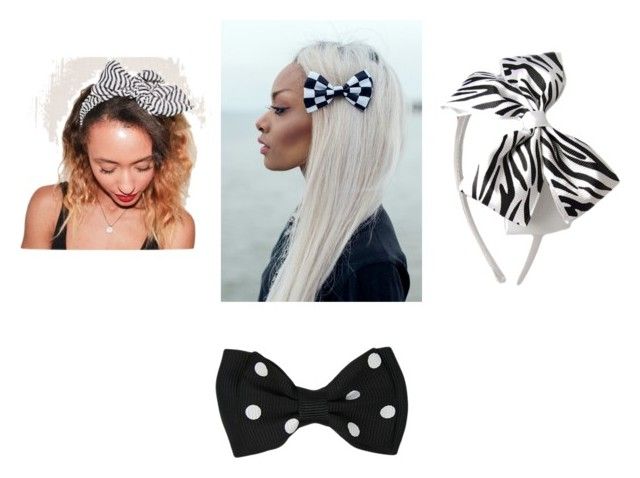 Hair Bows
Bows are also making quite a statement this year as hair accessories and we have seen them walk straight out of runways. Whether it is a bow you create out of a scarf or jewelled bow-shaped hair clips; you definitely must include hair bows in your list of hair accessories.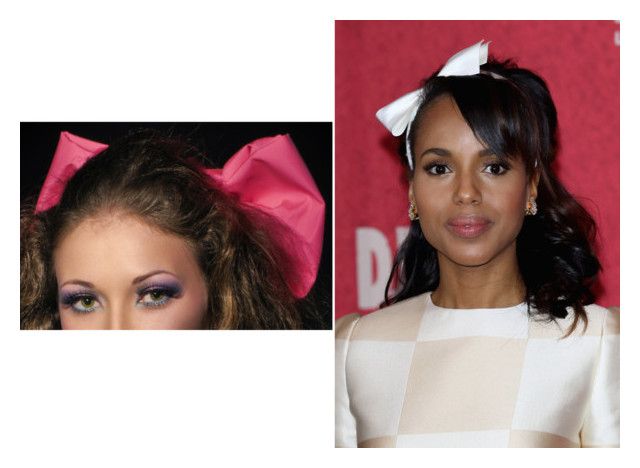 Minimalist Hair Accessories
From hair clips to hair ties in minimalist designs, the hair accessory trend is promising to remain popular. These are a perfect go to choice for your everyday look, particularly if you are on-the-go and have little time to do something extraordinary with your hair.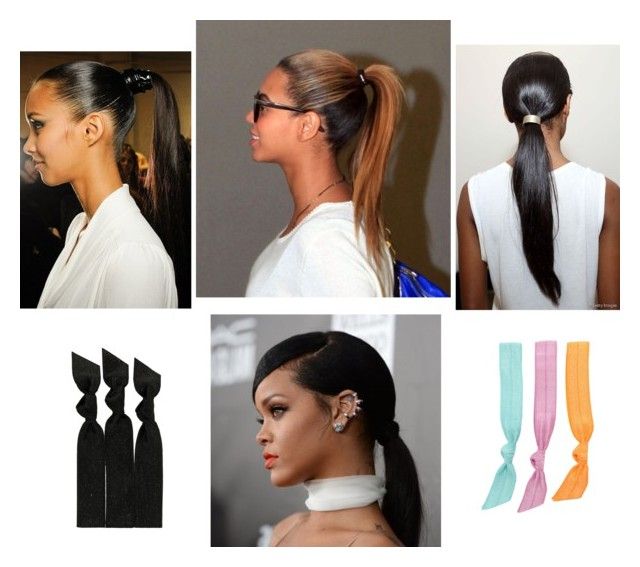 There are Hair Accessories with Floral Details
Whether it is a headband or hair clip with floral details, you simply must have hair accessories with floral details in your collection. Flowers have the effect of adding a feminine touch to any look and you can add on a softer touch to your ensembles with floral hair accessories.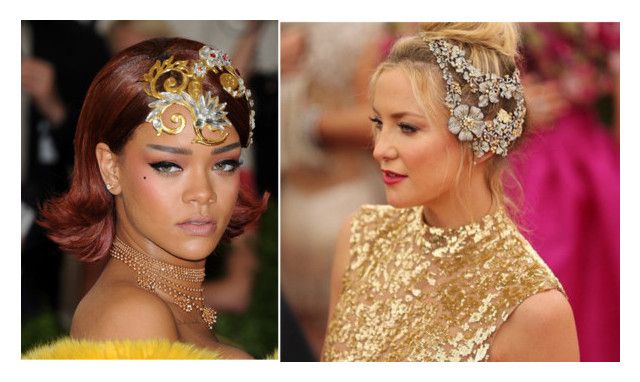 Golden Circle Barrettes
Stolen right out of Celine's 2015 spring/summer runway show; Golden circle barrettes are proving to be quite the popular hair accessory. The seemingly subtle hair accessories do make a lingering statement and are ideal for a formal or casual look.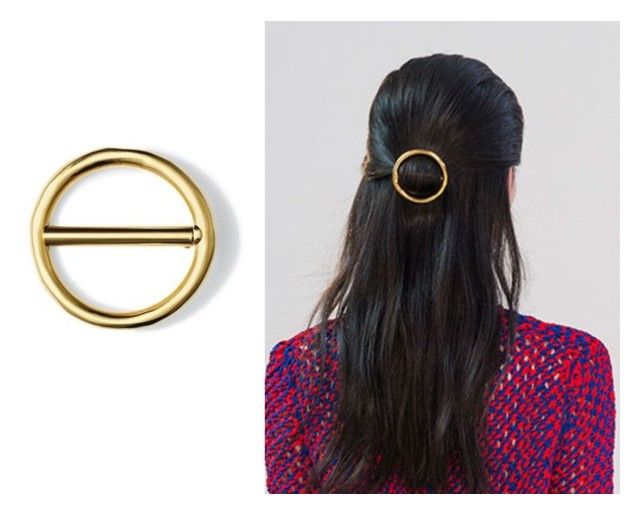 Funky Hair Accessories
This is a trend that has sparked out of the fall/winter 2015/2016 runway shows. Fashion designer Holly Fulton debuted her collection featuring stunningly funky double face hair accessories. Designer Mongol also featured funky ethnic  hair pieces in her collection.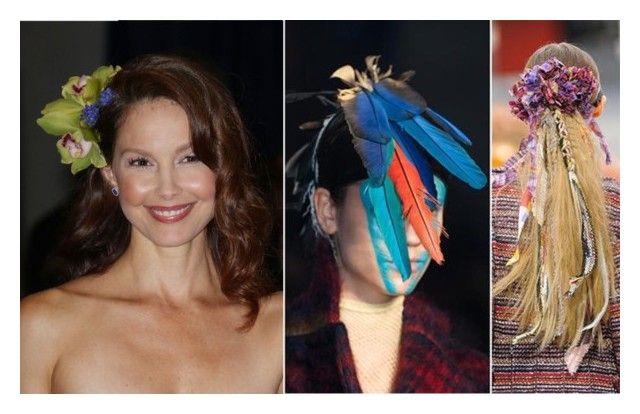 Hair Wreaths
Want something swanky, not necessarily for a wedding, but to make a fashionable hair statement? Hair wreaths are precisely what you need to make a hair raising statement. Conjure up an essence of the Roman Empire by going for intricately designed hair wreaths.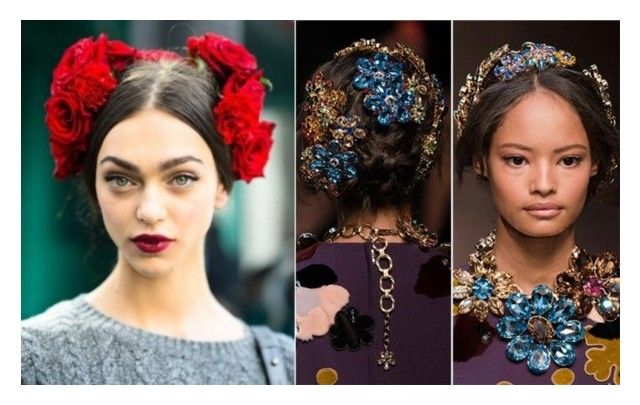 Crowns
Be a princess for the day, with a sophisticated crown as a hair accessory. As seen from Dolce & Gabbanna's 2015 runway show, crowns combined with floral adornments and clips make quite a hairs statement. This would be an ideal look for a special occasion or for the daring lady dressed up into an everyday look.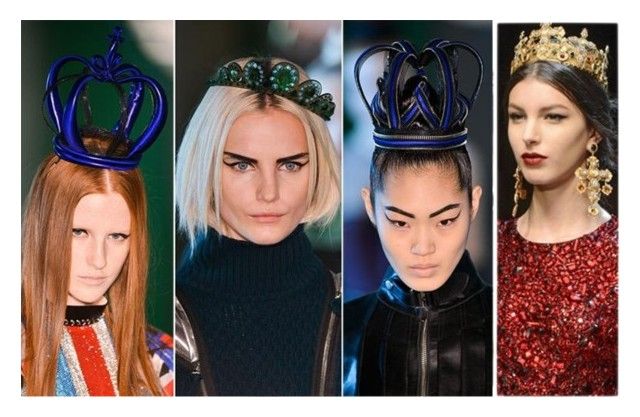 The Hooped Ponytail
This is yet another look that has been seen on several runways as well as straight out of the runways. It creates the illusion of suspended hair and gives off a couture look. This would work well with both casual and formal looks.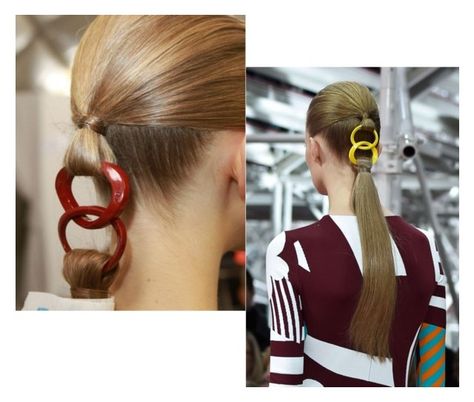 Vintage Hair Clips
Vintage hair Clips will be poplar hair accessores, transported right from the 20s/30s/40s era to women's jewelery boxes across the world. They have likewise been spotted on several runway shows and we can expect to see a lot more of these fashion accessories.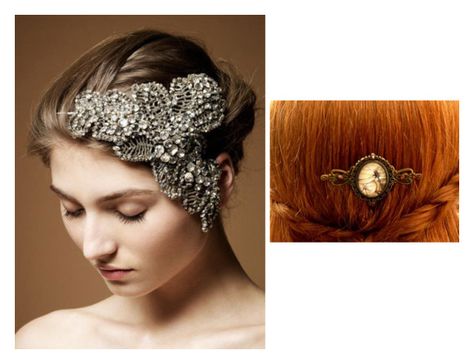 Hats
Hats are often underrated, but they are quite the fashionable hair accessories. Hats also do come in handy on bad hair days, but they are not necessarily confounded to being bad hair day accessories. There are a diverse selection of hat styles from snapbacks to bowler hats that you can don to make a fashionable statement.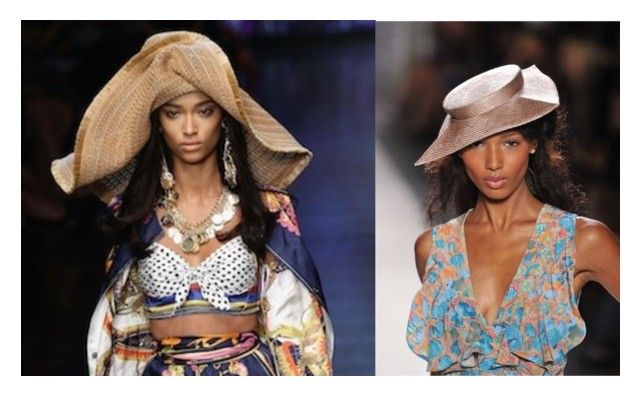 Remember that hair accessories are meant to spruce up your hair do. Just like an outfit, choose the right hair accessory that speaks out to your general mood.