If you think you've seen it all then you should come across Babymetal. The Japanese new-age heavy metal trio has created quite a buzz after their grand debut in the U.S. Among the things that have gotten them this attention is their punk fashion sense and particularly their choice of jet-black piggy tail hairstyle. Their flashy hairstyle is now a raging trend to the point of fashion accessories dedicated to the hairstyle popping all around.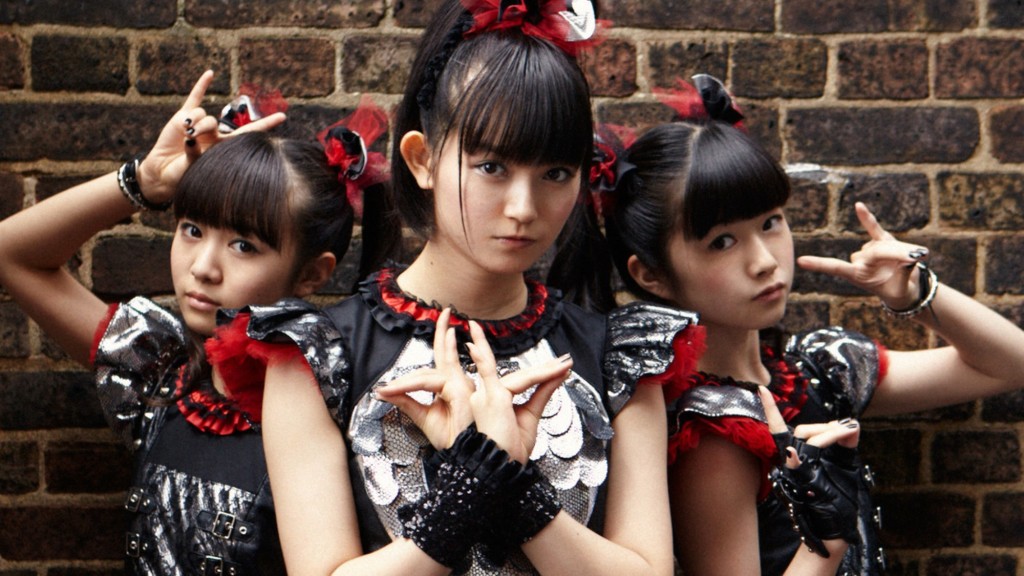 Who are BabyMetal?
Babymetal is a Japanese heavy metal girl band, but their sound is more pop-like and their performances are usually theatrical. The trio made their US debut with a sold out performance at the Los Angeles Fonda Theatre in July this year. The interesting thing about their performance at the Fonda Theatre in Los Angeles is that it attracted fans from practically all nature. From diehard metal heads spotting spiked cheeks and corpse T-shirts to teenage girls in flip-flops; the girls in frilly dresses and jet-black piggy tails definitely had a successful premiere in the U.S.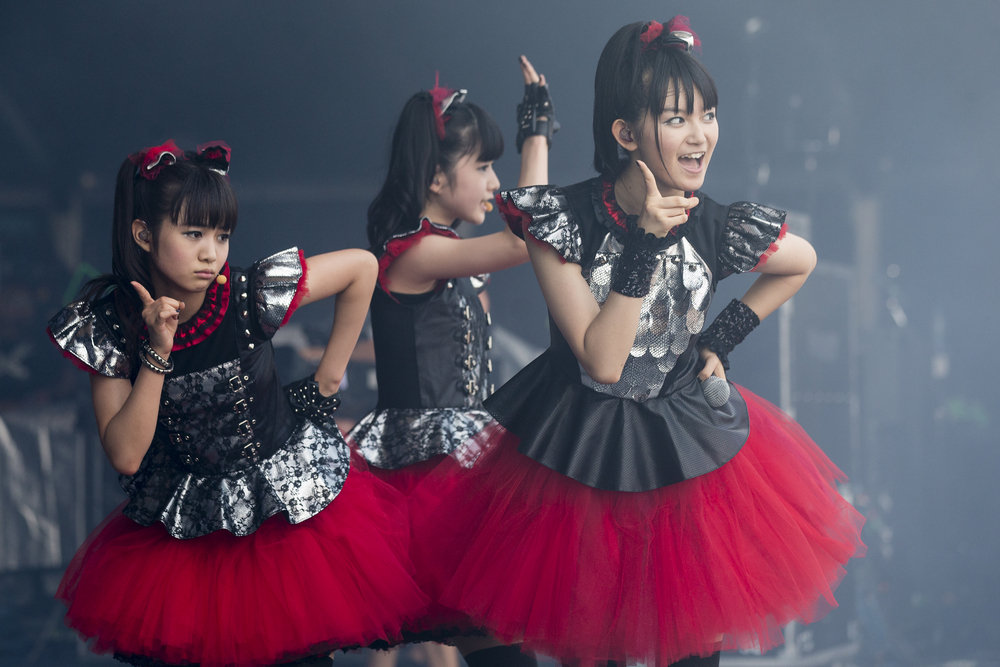 BabyMetal comprises of Suzuka Nakamoto, Yui Mizuno and Moa Kikuchi going by the stage names Su-metal, Yuimetal and Moametal respectively. The genre of Babymetal music is more of a blend between new metal combined with Japanese pop culture (j-pop). Their appeal could be in creating what could be considered a new sound and genre of music; new-age metal music fused with J-pop and done by young artists. The girls are between the ages of 15 to 16 and are considered as Japanese idols. The concept of idols in Japan is given to younger musicians who often don't have any musical background but make it to the limelight.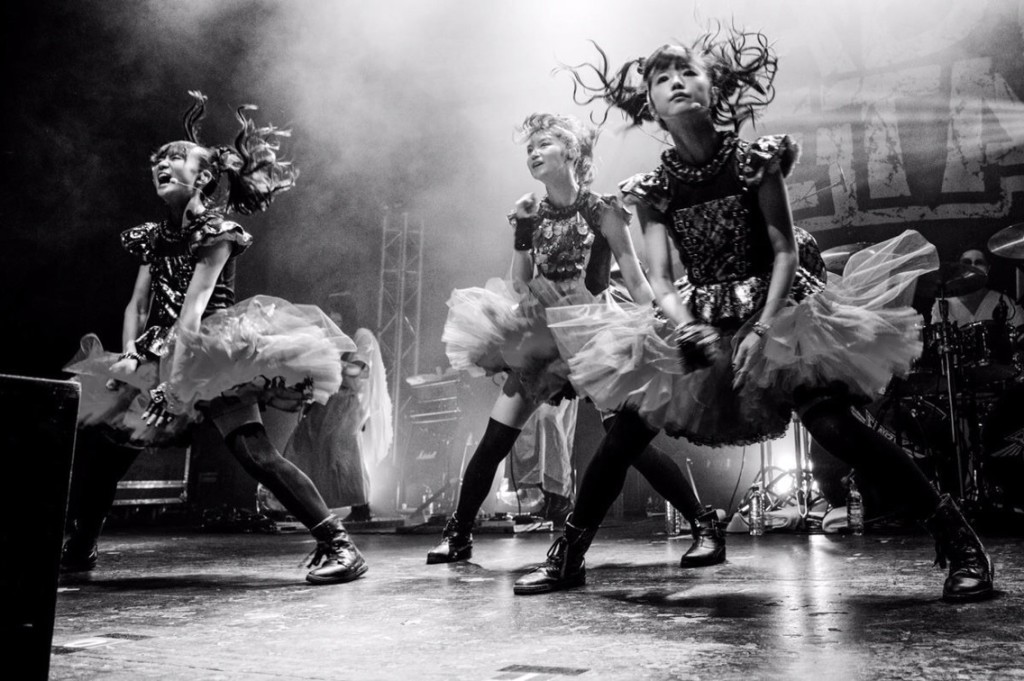 There have been mixed reviews about their music with some people feeling like their sound isn't really heavy metal. Some people also feel that it is a bit unfair that they have a viral following, while scores of serious heavy metal artists that take years to perfect their music barely get recognized.
BabyMetal Hair
Yes, BabyMetal hair is now a thing and if you haven't gotten on board you should probably join the bandwagon. The girls are known for their long, jet-black straight hair styled in piggy tails to complete their school/warrior frilly outfits. The other reason why their hair has gotten so much attention is because of their 'hair-flying' moments during their performances. The band is after all also a dance group and their hair choice adds on to the theatrical aspect of their performances.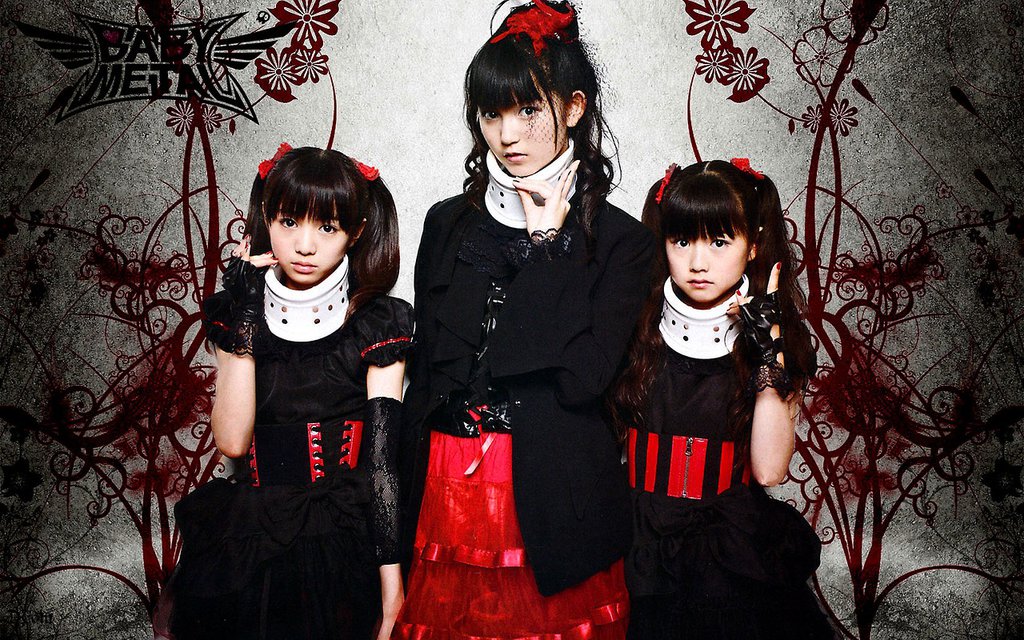 The girls use equally eye-catching hair accessories, which has given rise to a number of Babymetal hair accessories being sold in the market. Snapbacks and red scrunchies are the hair accessories Babymetal band members often spot. Yui and Moa often style their hair in piggy tails while Suzuka is often seen with her hair up in a high ponytail. The girls often spot straight hair, but there are times when they have their hair in curls. Another aspect about the girl's hair styling is that they have straight bangs with their look.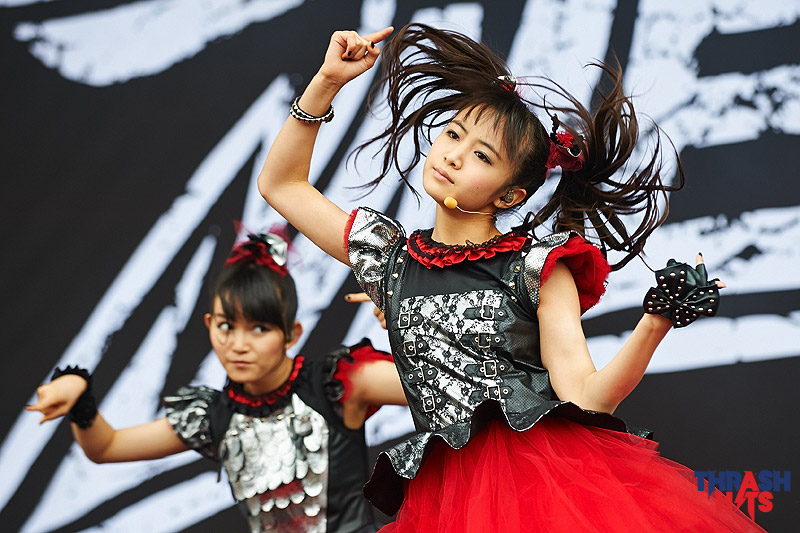 Now interestingly, a wide array of Babymetal hair accessories has cropped up including snap clips and hair bow clips.
Styling The BabyMetal Look
Babymetal hair is definitely a trend we can expect to see around quite a lot. It is a highly versatile and easy to style making it an ideal for just about anyone, particularly teenage girls.
The only catch would be getting your hair straightened, if you do not have straight hair. However, as seen through variations of the girls' hair styling, curls can also work for the look. Getting your hair cut with bangs is another requirement and possibly dying your hair if it is not jet-black. A wig or weave can also do the trick to achieve the style instantly.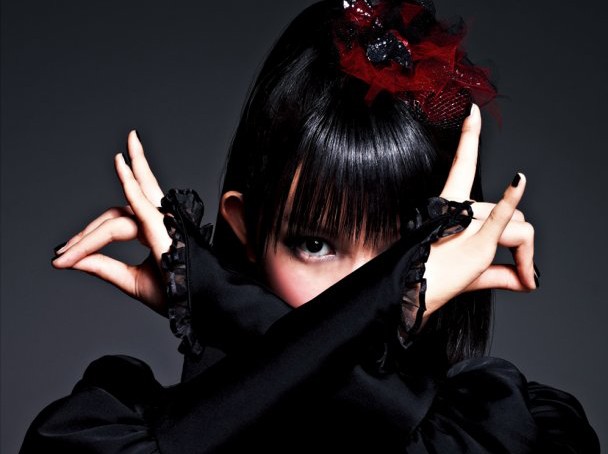 When talking about African American hair, it is still quite possible to achieve the Babymetal hairstyle. Simply use the range of Babymetal accessories to tie the hair into two piggytails. This is a look that is suitable for children in particular, but when getting hair clips it is best to go for plastic hair clips. Use red scrunchies to tie the hair up into pigtails and achieve the Babymetal hair look.