You'd think that summer would be the worst season for your hair, what with the sun exposure and humidity as well as your constant trips to the beach and the pool, where chlorine and saltwater can wreck havoc on your locks. But think again, because winter comes with its' own pains and woes and what's worst is, we don't usually prepare and take precautions like we do during summer, because we normally don't know better.
So as the Starks put it, 'winter is coming' and it's not going to be pretty for your hair. That is why winter hair deserves a special seasonal hair care solution that amps up on the moisture and protection your hair needs during these cold months.
Beyond bundling your hair up in a protective scarf or satin cap when going outside, the number one tip of most stylists and hair care experts during this season would be incorporate regular rich moisturizers as part of your hair care solution to keep winter hair at bay. Here are some of our favorites that are tried and tested and are worthy to be part of any girl's hair care solution at any season.
Marula Deep Moisture Hair Mask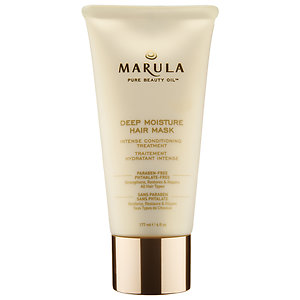 If you're looking for moisture for to prep up your winter hair, this deep conditioning treatment product as a hair care solution is it for you. Work this hydrating mask through the tips of your hair strands to your scalp and leave on for five minutes and rinse out with cool water. You could leave it on for longer, like 10 minutes, if your hair is thick and curly and really needs it. This hair care solution product contains wheat protein and pure Marula Oil, which is the antioxidant-rich super ingredient harnessed from the native African marula tree, that deeply hydrates each strand, and seals the moisture in, leaving hair smooth, nourished, protected and shiny. It even helps in preserving color for longer as well as protecting hair from environmental exposure, like cold winter air. Even with the deep moisturizing action, it washes out easily and doesn't feel heavy on the hair after using. That's because marula oil, which can also be used on skin, is surprisingly a non-oily oil that easily gets absorbs into the hair strands and skin without clogging any of it. You can get the whole intensive repair line at sephora.com, with the Marula Deep Moisture Hair Mask also available and priced at $36.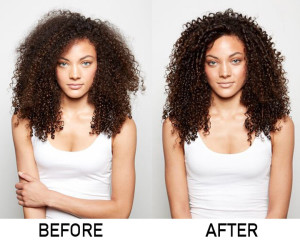 MoroccanOil Weightless Hydrating Mask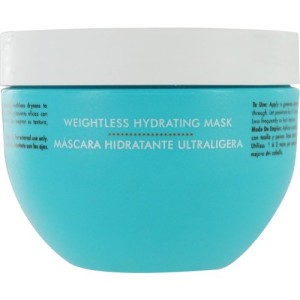 If deep conditioning each week feels too rich for your finer strands, leaving your hair feeling limp and heavy even after a wash, then try out the MoroccanOil Weightless Hydrating Mask available on amazon.com for only $33. The MoroccanOil line comes highly recommended and with star exposure from different A-lister celebrities but their original product line felt a little too rich and heavy for thinner strands, which is why this variant is a godsend. As a revival mask that you leave on for about 5 minutes, it is a fast and high-performance product that is suitable for fine strands suffering from winter hair, causing brittleness and easy breakage. This rinse-out treatment contains its star ingredient of argan oil, which helps restore hydrating moisture, protein, shine and elasticity for the hair, making it one of the best hair care solutions for fine hair.
Chi Silk Infusion Reconstructing Complex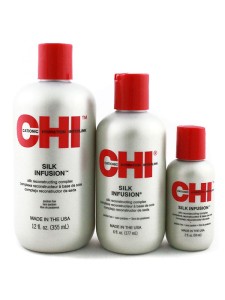 The best thing about this product is that it can be used on both wet and dry hair (and even on places that aren't hair if you need some on the spot moisturizing) and does not need to be rinsed out. While technically not heavy on moisture like the brands above, Silk Infusion is a must have hair care solution for your winter hair as it can help put back shine to it and help manage with frizz and tangles. When applied to wet hair, it can act as a detangler and provides added strength and manageability to every type of hair, even dry, winter hair. It infuses hair with soy proteins, wheat and silk to help minimize damage and hair breakage. When the cold winter weather dries out your hair, trying to maintain the strength of each strand is a must. Chi Silk Infusion Silk Reconstructing Complex, $25.50 is available on ulta.com.
Clairol Textures and Tones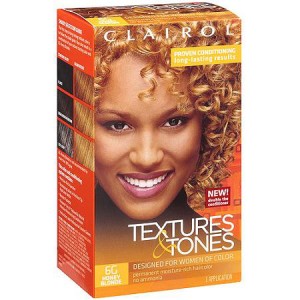 It's best to get a hair color job done before the colder months set in because you don't want to necessarily subject your hair to additional dryness that is brought about by hair color dye and bleach. But in case you haven't planned it all out yet or your gray just shows through faster than you can say please don't, then you might as well get a hair coloring kit that moisturizes as the same time as it colors. Try out Clairol Textures and Tones, that comes in 14 shades and is available on walmart.com for $4.57. It is especially made for women of color with fragile hair. We all know that African American hair can be more brittle and porous, which easily leads to breakage if one doesn't take care of it. With Clairol Texture and Tone, we get to keep or explore colors while caring for hair, because it has moisturizing jojoba, is ammonia-free and contains an anti-fade natural protein formula that is sure to make color last longer and come out more vibrant.
We're just about to enter the winter months so you better make sure you and your hair are ready and armed with these awesome hair care solutions. While moisturizing is the key step in making sure that hair doesn't die out the cold winter months, make sure to protect it in other ways, like satin-lined caps for sleeping or for when you are outdoors. We'll need all the help we can get for our hair as we dream of warmer weather and days at the beach!