Since time immemorial, nothing has made more buzz than an awards show, the four major ones being the Oscar's, the Grammy's, the Golden Globes and the Screen Actors Guild Awards. This year's 72nd Golden Globe Awards held at the Beverly Hills Hotel on January 11th was no different. It is indeed a night of glamour in celebration of the industry's finest and most talented.
Not only is this a night we want to know if our bets bag their deserving nominations, not only is this a night we wait for laughs as the ever so hilarious duo, Tina Fey and Amy Poehler, host the show, their last year to do so by the way, not only is this a night that proves Robert Downey Jr only gets hotter with age, but it also is a night most of us look forward to being a night of fashion and beauty that sets the hottest trends. So without further ado and ultimate pleasure, here are our favorite black and brunette hairstyles fashioned by our hottest celebrities.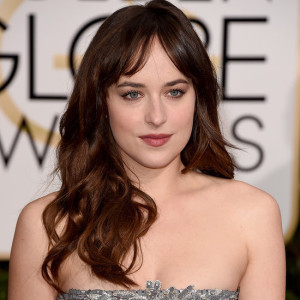 Dakota Johnson, in true 50 shades of Grey fashion looked very Anastasia Rose Steele without doing much. Her blunt bangs and teased waves looked very alluring yet innocent.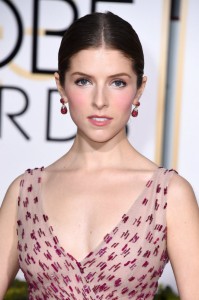 Our favorite bella, Anna Kendrick, looked super gorgeous with a center parted sleek bun.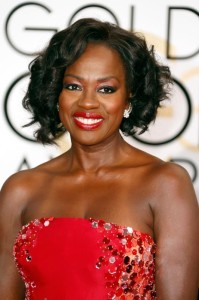 Viola Davis, the How To Get Away with Murder star, wore voluminous curls with her mid-length bob.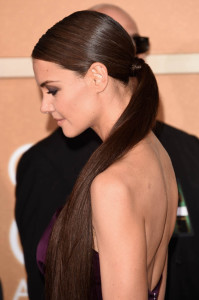 Katie Holmes looked stunning in a side parted ponytail with her straight brunette locks over one shoulder.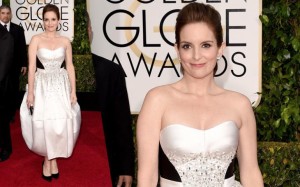 Our favorite host, Tina Fey, impressed with her pompadoured ponytail with lots of volume.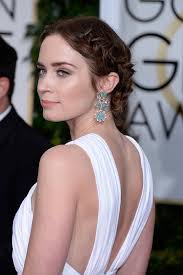 Emily Blunt looked ethereal with a braided updo that perfectly matched her dress. Talk about a goddess!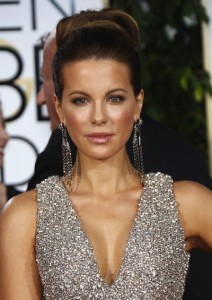 Kate Beckingsale, as always, looks classy in a sleek bouffant updo. We love Kate Beckingsale. She never goes wrong on the red carpet.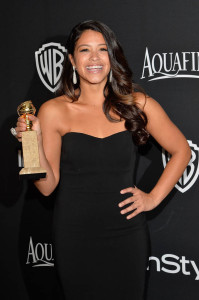 Gina Rodriguez, Allison Williams and Salma Hayek, in true old Hollywood fashion wore side parted 40's side swept loose curls over one shoulder.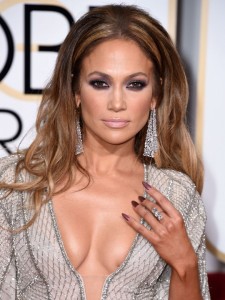 Jennifer Lopez sticks to tradition and sports her famous messy sun kissed waves.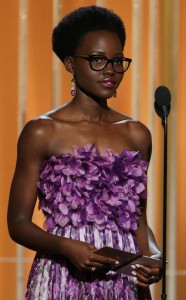 Lupita Nyong'o, always the bell of the ball turned heads in true Lupita Nyong'o fashion arrived with short hair and this simplicity is just unrivaled.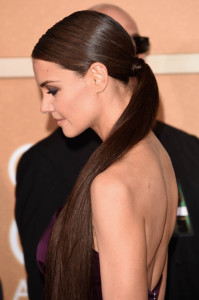 Like Katie Holmes, Lorde, a Golden Globe nominee, looked ultra sleek by wearing her long straight hair a low ponytail.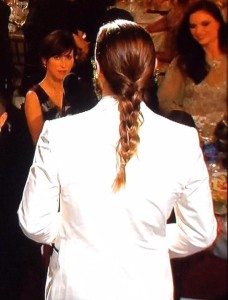 Did we mention how we love that Jared Leto always takes risks? Did we also mention he is the only man whose fashion we look forward to every single year? This year he wore a man-braid. That's why!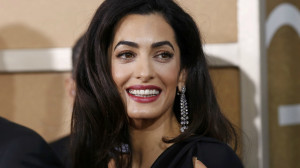 Amal Clooney was a sight of class and elegance with her long brunette shiny hair just tousled slightly.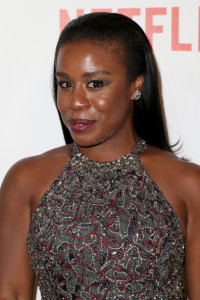 Uzo Aduba, the Orange Is The New Black actress looks ultra chic with her smooth, combed back hair.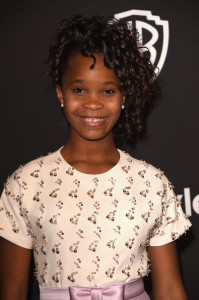 Quvenzhané Wallis wore it like it is. Her adorable curls framing he beautiful face.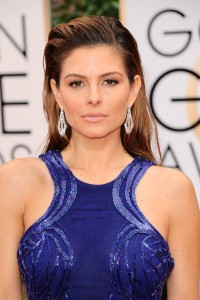 Maria Menounos also wore her dark brown hair slicked back which she totally rocked.
We love our old Hollywood classic and timeless looks which never goes wrong the best. Elegant updos that show of the classy chic you really are makes it second.
It truly is a night most watched by viewers and without a doubt, everyone surely had their fill for their insatiable appetite for fashion, beauty and fun that day. Watch out for our favorite black and brunette hairstyle trends as they make their way in fashion and beauty magazines and blogs alike in the coming days.
Which was your favorite red carpet hairstyle from the 72nd Golden Globe Awards?