We saw the rise of hair colors this 2015, from going gray, trying on the refreshing ombre, going for a mix up of brown and blonde, to literally all colors of the rainbow. Experiments and innovations on hair color for this year are just off the charts, with our favorite and most-watched celebrities leading the pack and with a lot of inspiration as well to be seen from regular gals who have the guts to try on bold and irreverent shades and post it online for all to see. And we love it!
Hair care products have also paved the way to make color and care both accessible to us, from at-home dye products to color maintenance shampoos and conditioners (because it's important not just to color but to help preserve it after to retain its awesomeness for longer). Make sure to read up on hair care color maintenance as well as how to properly prepare your hair for coloring.
But if you are ready to head on out for some great hair color, just look up these hair color trends for 2015, as well as our recommended brands that can suit each color and style:
RED HOT HAIR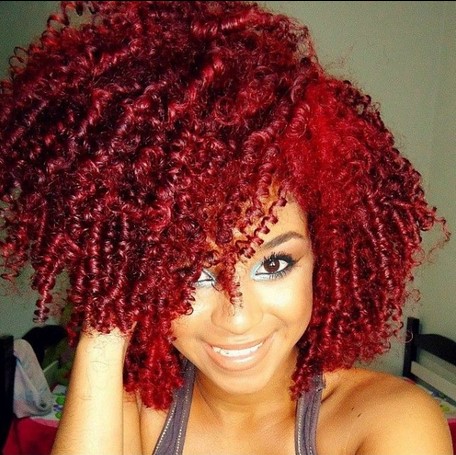 More and more, vibrant colors such as deep red have been seen on women with deep and dark skin color. That particular skin tone sets off nicely with reddish shades, like burgundy and warm wine, and more vibrant reds can be a brave, new bold color to try out. After seeing our girl Rihanna try it out on her fabulous pixie cut, the red color as gone on to be seen on every daring girl online.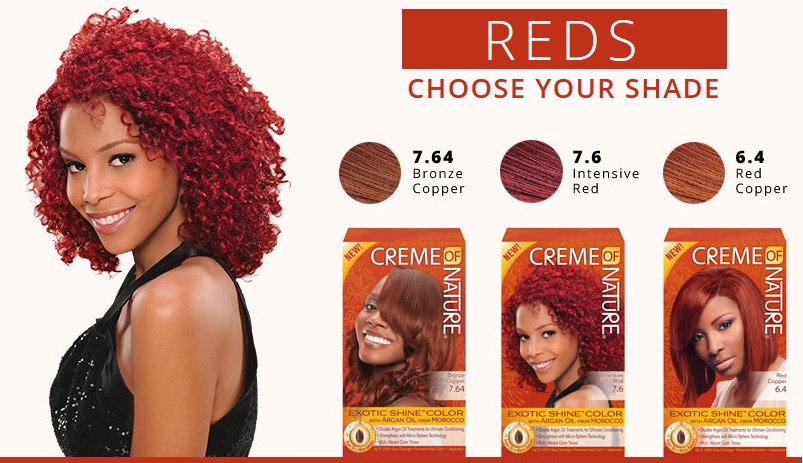 Brands such as Crème of Nature Exotic Shine Color specifically cater to natural African American hair, which is important as other brands can leave hair brittle and damaged. Crème of Nature has double argan oil treatments in each box for ultimate conditioning, so you not only give suitable hair color to your hair, but you give it a good moisturizing dose as well. Try out their different red shades like Bronze Copper, Red Copper and Intensive Red, available on SallyBeauty for $5.99.
GOING GREY? GO GREY.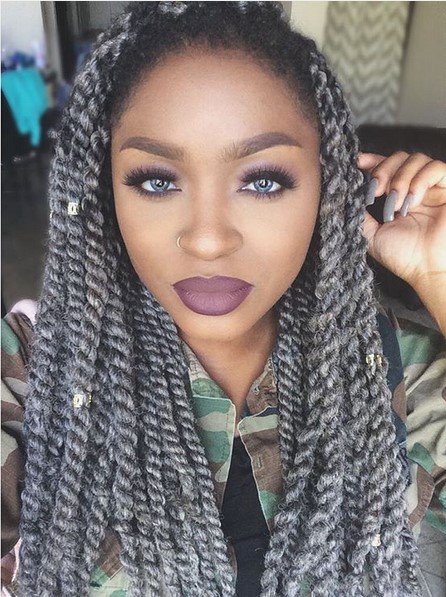 Another hair color trend that has surprisingly taken 2015 by storm is granny gray. Yup, suddenly your grandma's hair color is all the rage! Which is ironic if you think about it because the main reason why most people, especially older people, dye their hair is because they are going grey naturally. But there you have it – celebrities and supermodels from the likes of Kylie Jenner, Kate Moss, Cara Delevingne, Jourdan Dunn, Lady Gaga and Rihanna, have suddenly started this hair trend. If you want to try it out yourself, it's really best to go to a stylist because catching a particular shade of grey might be tricky. But be prepared to spend for this complicated coloring process. You'll also need to book yourself for a deep conditioning treatment.
If you want to save bucks though, there are also hair dye products that you can try out at home.    One is the vegan hair color brand Manic Panic, which comes in a variety of hot colors. To get that silvery gray look, try out their High Voltage Classic Cream Formula  Hair Color in Blue Steel, for only $13.99. They also have temporary hair dyes if you want to try out colors first. Getting a permanent hair color can be a commitment, and the color maintenance that goes with it also needs to be addressed. Grey hair is especially hard to take care of as it lightens up fast.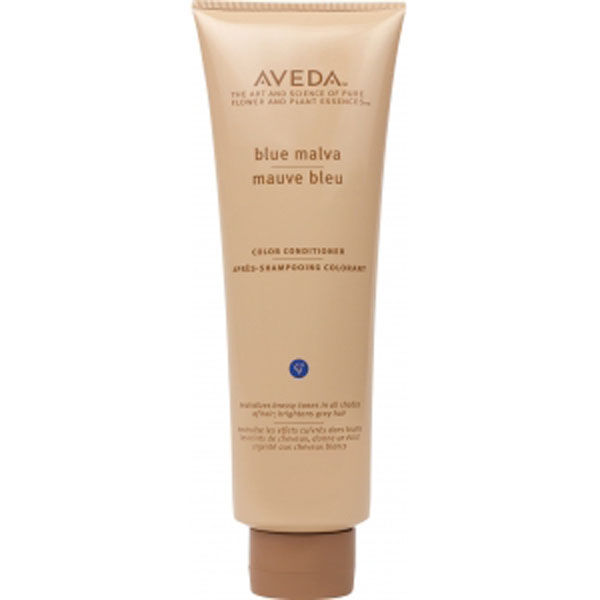 Help preserve by doing in-shower color deposits that will refresh your hair color as you shower, with products such as the Aveda Color Conditioner in Blue Malva, which can help preserve and condition up your silvery locks. Available Aveda for $21.00.
BROWN, BLONDE AND EVERYTHING IN BETWEEN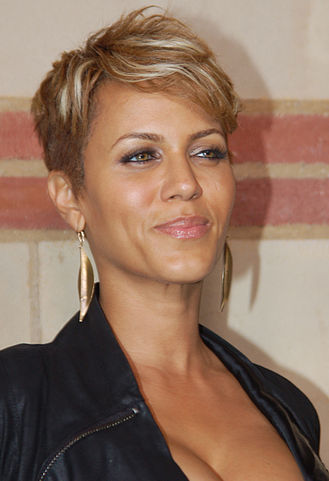 We've seen everyone, like all manner of celebrities, do the ombre look as well as the sombre look (which is like a lighter, more subtle version of the original one), and you have those who went brown and blonde at the same time, or bronde, as they say.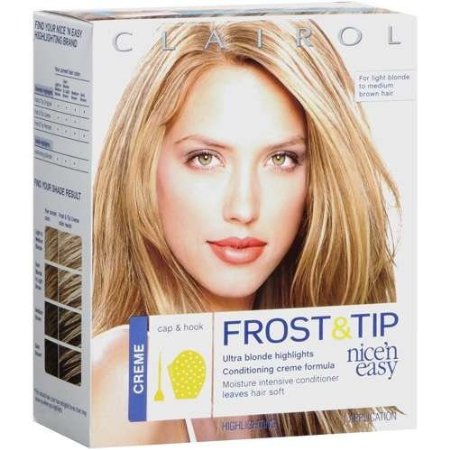 For anyone wanting to refresh their hair color and look but without doing anything too drastic with a more vibrant or eye-catching color, these blonde and brown highlights and hair gradients can work out for you. Plus brown shades are easier to maintain. Try out getting that mix by having blonde highlights with Clairol Frost & Tip Nice 'n Easy Maximum Blonde Highlights Kit, for $10.99, available on Ulta.
JUST THE TIP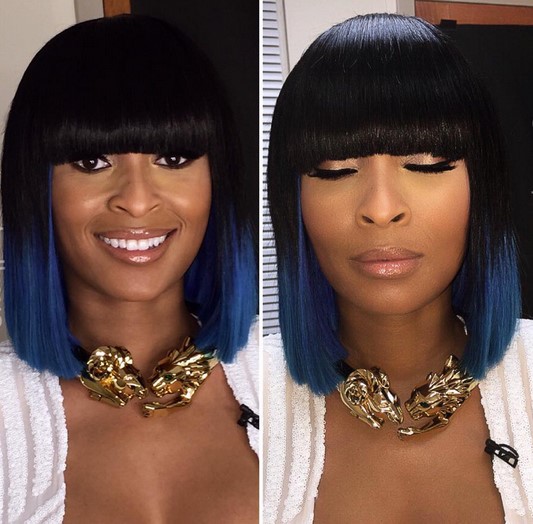 Along with different hair colors, a new kind of highlight has been seen in hairstyle trends, where all kinds of colors, from rainbows to green and blue hues are gracing the hair ends and tips of ladies out there. People are just getting really creative when it comes to showing off hair color and in a way that can be both subtle and bold (depending on how vibrant the hue you choose and how much of your hair tips you color). For black women out there, the more daring the color, the better it looks as most color combinations go great with our dark hair. If you want to customize a color just for yourself and your hair tips, try out eSalon.com. Theirs come in customizable colors that comes in a process – take their hair profile survey first, then a colorist will analyze your skin tone, hair type and texture, eye color, and your preferred color and come out with a perfect formula out of all that. Then it all conveniently ships to your home and voila! You can have custom-made color just for yourself, and it comes in a personalized kit. Absolutely fabulous, wouldn't you agree?