Hip-hop stars have always influenced popular culture as trendsetters. They have influenced how people walk, talk, dress and style their hair. From Lauryn Hill and Indie Irie's dreadlock to short hair transitions to Janelle Monae's pompadour hairdo, hiphop stars have set trends and popularized some of the most adapted hairdos. A number of people continue to look up to them for hairstyle inspirations.
The Asymmetrical Cut
The 90's musical group Salt n' Pepa undeniably made a mark in the entertainment industry with a number of their smashing hits. They are also remembered for popularizing some of the times edgier hairstyles, which have recently made a comeback on the list of popularity. Pepa, of the group, is well remembered for popularizing the asymmetrical cut, currently seen with a number of hip-hop stars including Rihanna.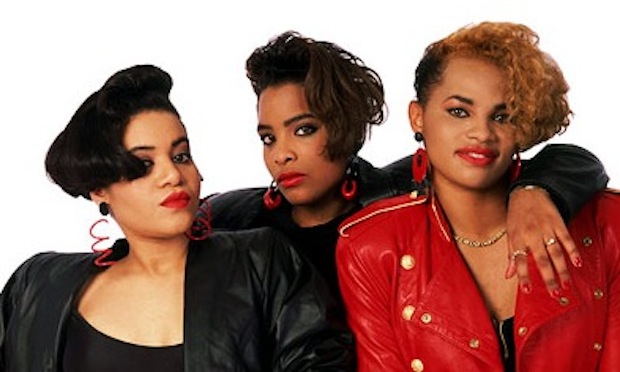 Brightly Colored Hair
Before Nicki Minaj there was Lil Kim who could be said to have popularized the brightly colored hair trend. Nicki Minaj took up right where Lil Kim left off and her ever-changing choice of hair hues has equally been adapted by many daring hair trend followers. Nicki Minaj mostly keeps her hair in a straight-banged look, but changes the hue every often always in a bright hue.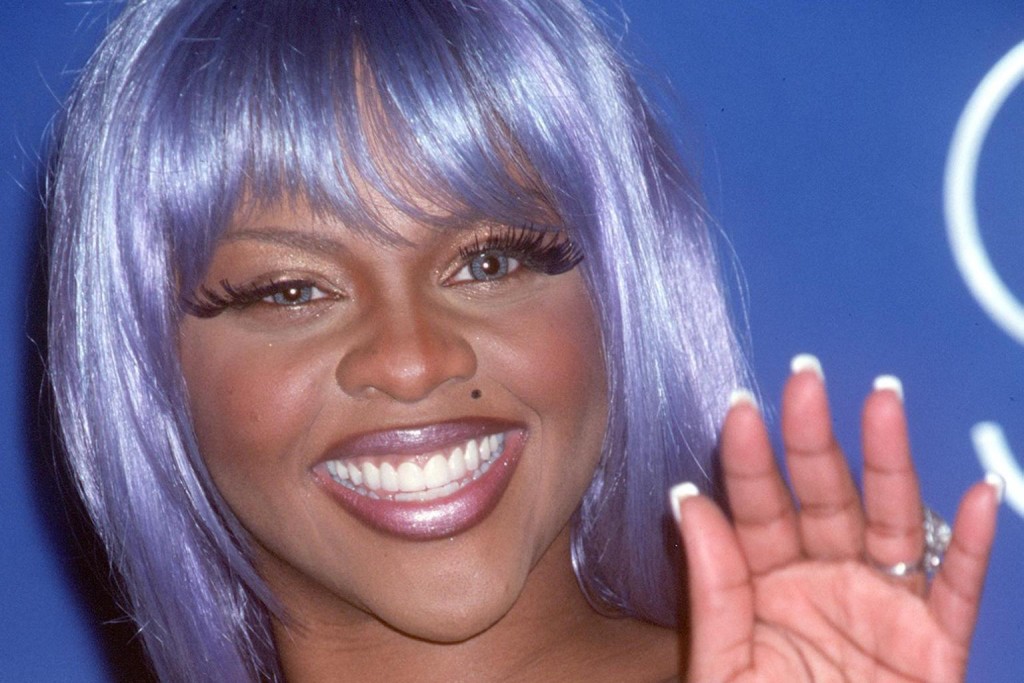 Long Straight Hairstyles
Foxy Brown is among the first hip-hop female artists who rocked long, straight hair. Most female hip-hop artists of the past mostly donned short hair, Foxy Brown and Lil Kim are the most recognized hip-hoppers who popularized long, straight hairstyles.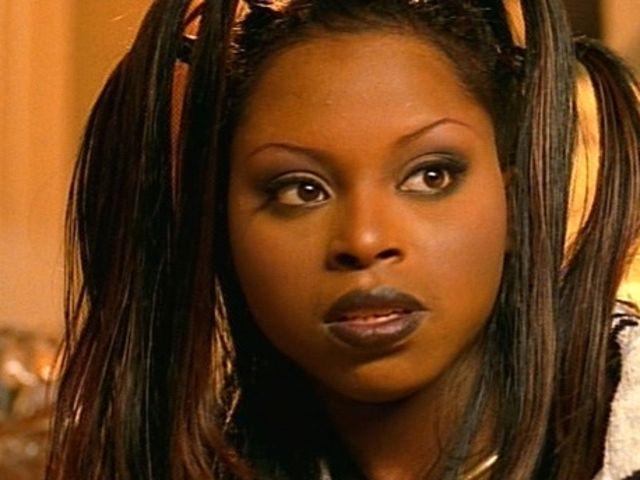 Short Blonde Look
Eve is another hip hopper who influenced hair trends in the past and continues to do so. Her hairstyles ranging from bone-straight, curly and medium length styles were equally greatly emulated. Her most memorable hairstyle could be the short blonde style she spotted when she first came into the limelight.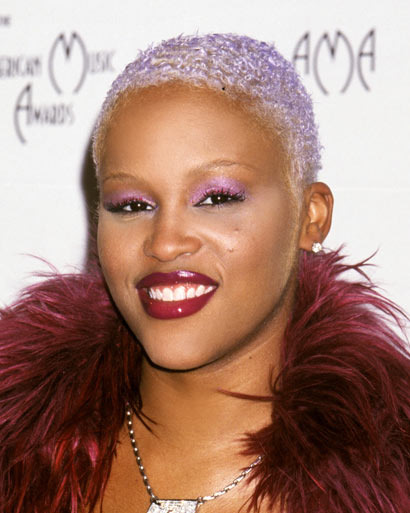 Dreadlocks

Everyone remembers Lauryn Hill as being part of the popular 90s hip-hop group The Fugees. When it comes to setting trends, she is most remembered for her natural locks and fro hairstyles. It is the same case with R&B/ Nee-soul artist Indie Irie. They are both well known for keeping natural hairstyles, with ever changing temperaments and lengths.  Both artists shaved off their locks at one point, but maintained their hair in natural short hairstyles that equally became trendsetting.
Afro
Solange Knowles is another headlining hip-hopper when it comes to setting hairstyle trends. Initially, her tiny Afro hairstyle was met with criticism an irony being that in the past most well known female hip-hoppers kept their hair short. However, with changing trends and as time went by silky hairpieces and long weaves became much more popular. Solange confidently rocked her tiny fro and she is also known for her ever changing hairstyles including box braids.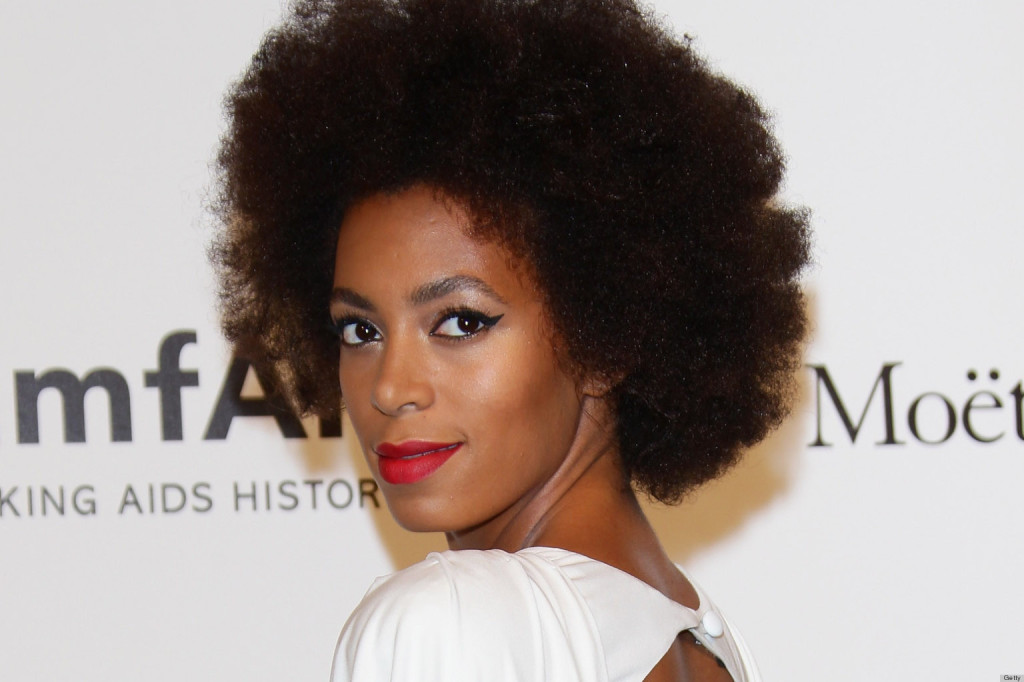 Janelle Monae's Natural Pompadour Styles
Janelle Monae is among the crop of new-age popular artists who are likewise setting trends when it comes to hairstyles. Janelle Monae came to the scene and quickly garnered a cult-like following because of her musical prowess as well as style. The British crooner is known for her tuxedo and bow tie looks, which she always completes with natural pompadour hairstyles.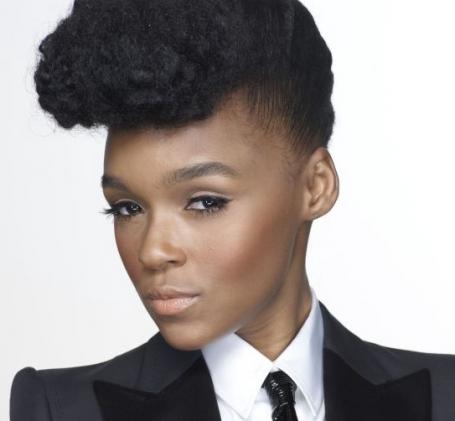 Side-swept Styles
You can't talk about hair and fail to mention Rihanna. If there is any new age hip-hoppers that has greatly influenced hair trends it is Rihanna with her ever-changing looks. From her short do's to her cherry red hairstyles, the most popular hairstyle she could be said to have popularized is the side-swept look.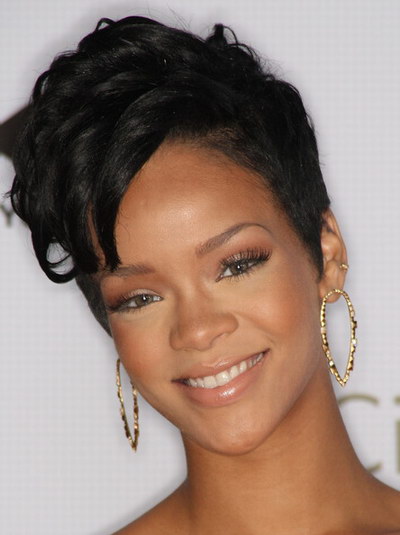 Adapting Trending Hairstyle Inspirations From Hip Hop Stars
Hip-hop stars have to create a brand for themselves, which includes their music, dressing style and also hairstyle. It is easy to want to change your hair as often as most celebrities do. Most go for 'showcase hairstyles' that might seem a bit over the top to adapt. It is important to think about styling and maintenance requirements when selecting a popular hair trend to adapt. A good hairstylist can replicate any hairstyle and make it suit you specifically.
If you are the kind to want to change your hair often then it would make sense to keep it medium to long in length, allowing flexibility to easily change between hairstyles. Short styles tend to be more difficult to switch up, but hair accessories make a world of difference when it comes to changing up your hairstyle. Talk it through with your hairstylist and they will be able to advice you about what hairstyle choices would suit your needs.