The hairstyle a woman has on is a big deal because it personifies how she feels about herself. A good hairstyle has a direct emotional connotation to your feelings and therefore hairstyles can generally be thought as strong emotional triggers. Everyone wants to feel young and sexy, and the hairstyle you have on could help you achieve this. Here is our list of some of the sexiest black hairstyles and tips on how to turn up the heat using your hair.
Runway-ready  Sexy Hairstyles
Ever watched the Academy/Grammy awards and thought that all the women looked extremely glamorous? Well there are two important things that play into their overall look; the glamorous gowns they have on and the hairstyle they pair with the look. Among the list top glamorous, yet sexy runway ready looks are:
The updo has the effect of creating a charming yet sexy allure. Since it involves pulling the hair up and away from the face, it could be thought as leaving the face 'naked' and exposing all its charm. There are several variations of the updo hairstyle and you can definitely find one that works for just about any occasion.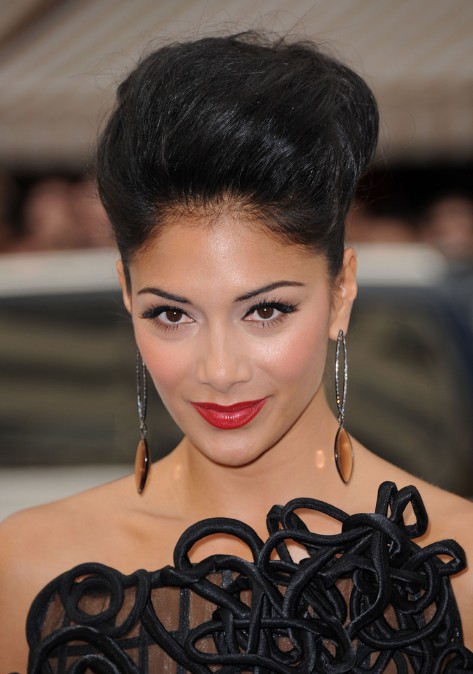 Layers not only add volume to your hair, but they also have the ability of exuding sexiness. When it comes to bringing out your sexy side using your hair, the most important thing is to focus on is going for hairstyles that bring out your femininity. Layers definitely bplay up your feminine charm and can also be styled in numerous variations for different occasions.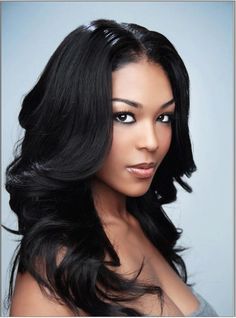 What better way to turn up the heat with your hair than donning long flowing curls? Curls also add volume to your hair and give you that femininity that exudes sexiness. No need to worry if your hair isn't exactly long, extensions with curls can still give you that sultry look. The wonderful thing about curls, whether loose or tight, is that they have the effect of creating a more voluminous look to achieve that sexy hair look.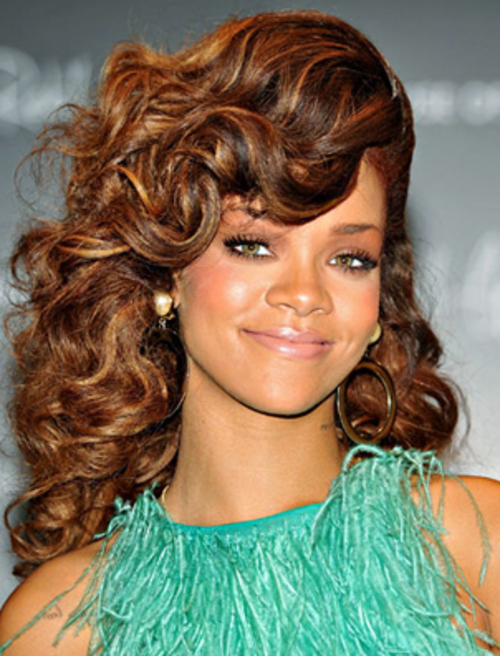 The side swept look has the effect of creating a charming and sexy look. Just about any hair length can be styled into the side swept look, but for that runway ready look you definitely want to go for the long side swept look.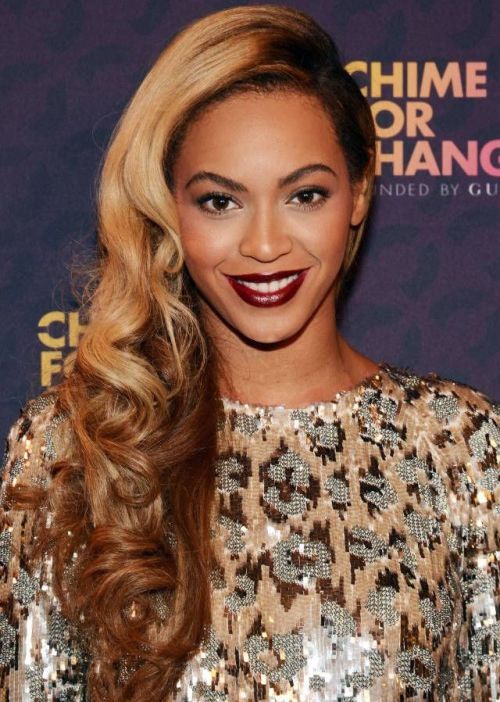 Everyday Charming Hairstyles
What if you want a sexy hairstyle to wear as an everyday look? This is definitely possible through these hairstyles:
The ponytail was probably a childhood favorite for many women. Adding a womanly appeal to it can transform it into a sexy hairstyle. The great thing about ponytails is that they can also be highly versatile and blend well with diverse styling choices. For instance a long ponytail paired with a front falling or even side swept bang creates an alluring sexy hairstyle.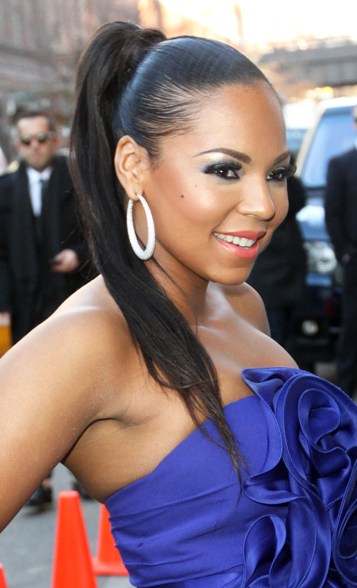 Curls were definitely meant to turn up the heat with your hair, and going for a short hairstyle with curls gives you the perfect sexy everyday hairstyle.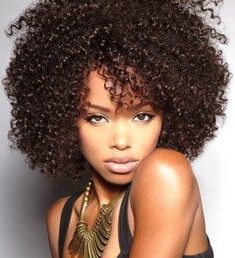 Buns might seem like just an ordinary styling choice, but with the right amount of attention they can easily transform into sexy looks. To create a sexy look out of a bun, make sure that the hair is neatly combed up or back. Also go for a neater bun to create that sexy look, it might take a bit of effort in styling but it makes for a great everyday sexy look.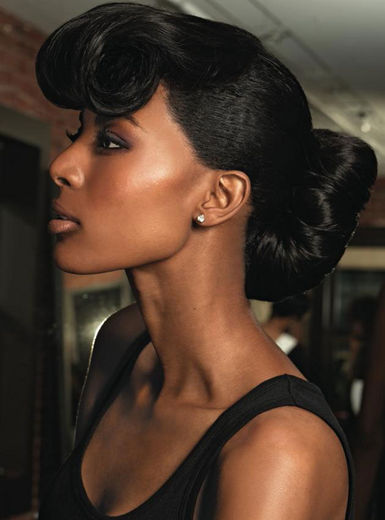 When it comes to knots, create them out of curly or wavy hair for that sexy look. Knots are completely effortless in styling and therefore make for the perfect quick everyday sexy hairstyle.
Sexy Braided and Dreadlocks Hairstyles
So you have your hair in dreadlocks or prefer to have your hair in braids; it is still quite possible to achieve a sexy look out of your current hairstyle. When it comes to braided hair or dreadlocks, it is the styling choice that will help you achieve that sexy look.
Add curls to your dreadlocks or braids for a sexy look. Curls have the effect of adding a feminine touch to your braids or dreadlocks giving you that desired sexiness.
Styling your dreadlocks or braids into a side swept hairstyle will instantly give you a sexy look.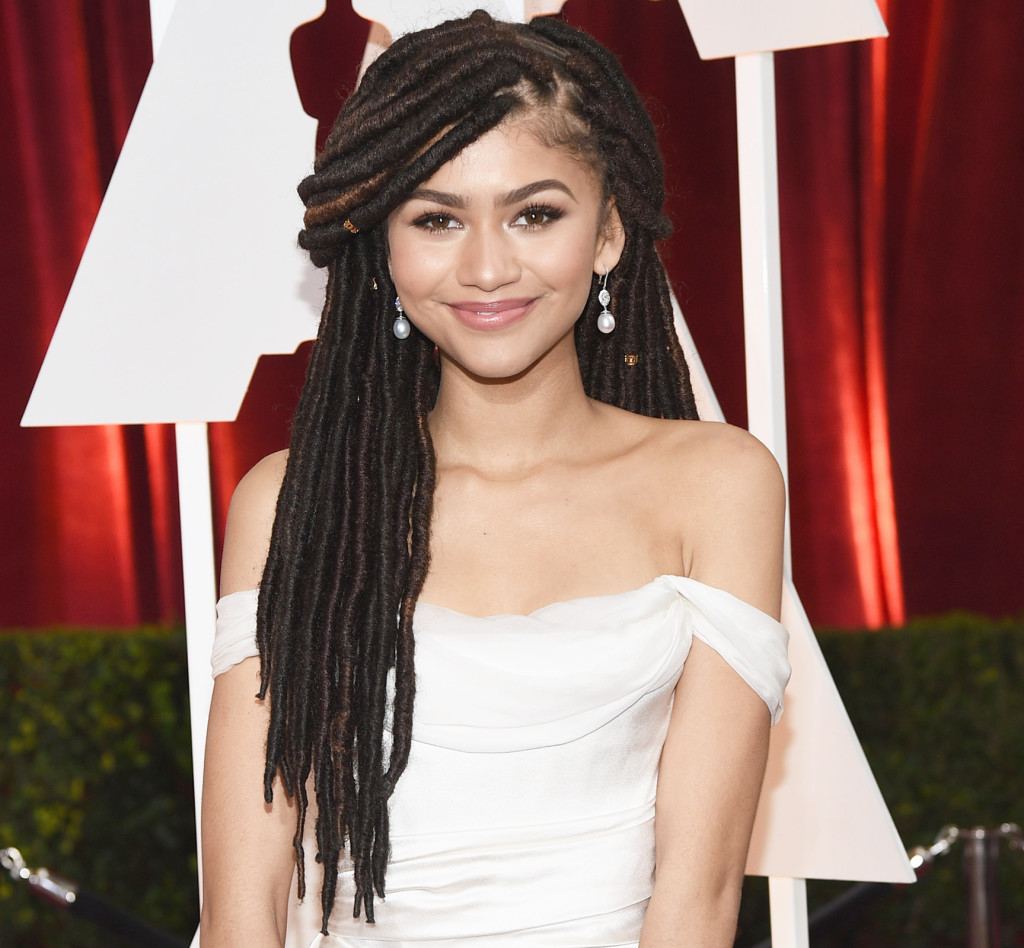 Sexy Combination Hairstyles
Sometimes you want the best of both worlds and the best way to strike a balance is going for combination hairstyles. There are equally a number of combination hairstyles that create a sexy look.
There are equally numerous styling choices when it comes to achieving the French braid. When it comes to achieving the sexy look have your hair curled and have a French braid done on a section of the hair. You could also go for a more intricate French braid updo.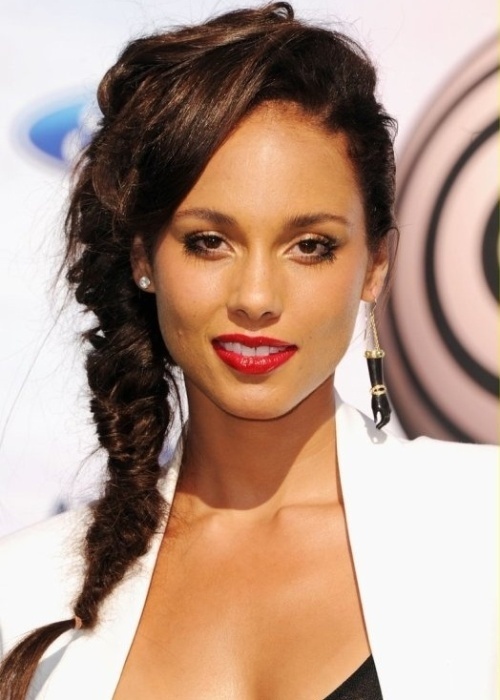 The half-braided look is yet another hairstyle that can help you turn up the heat. Braiding part of the hair, preferably braiding the hair on the side, creates a sultry side-swept look. There are also variations to this style that can be achieved with hair extensions.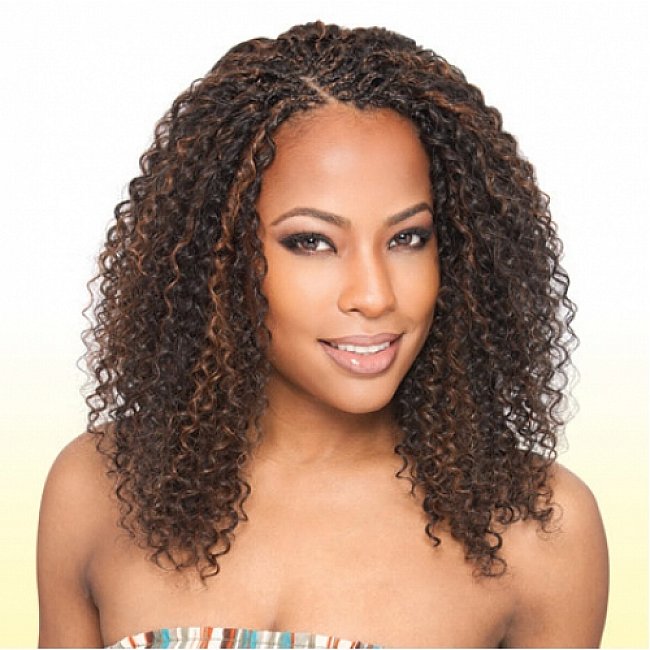 Sexy Hair Colors
Another way to give your hair that sexy look is by coloring it. There are indeed sexy hair colors that can give you that sultry look.
Ombre has grown to be a favorite hair color for most women and it definitely is a sexy color. The flame-like embers the hue creates at the tips of the hair scream out sirens. Create a sexy siren look by choosing this hue for your hair.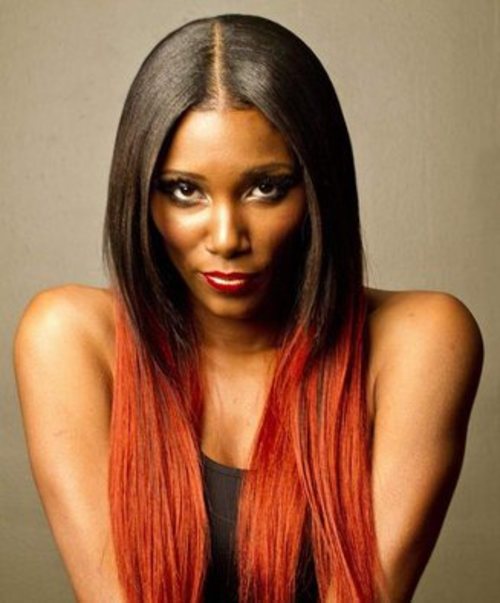 Think of Rihanna's sexy red hair; red is the color of passion and on your hair it creates a sexy look.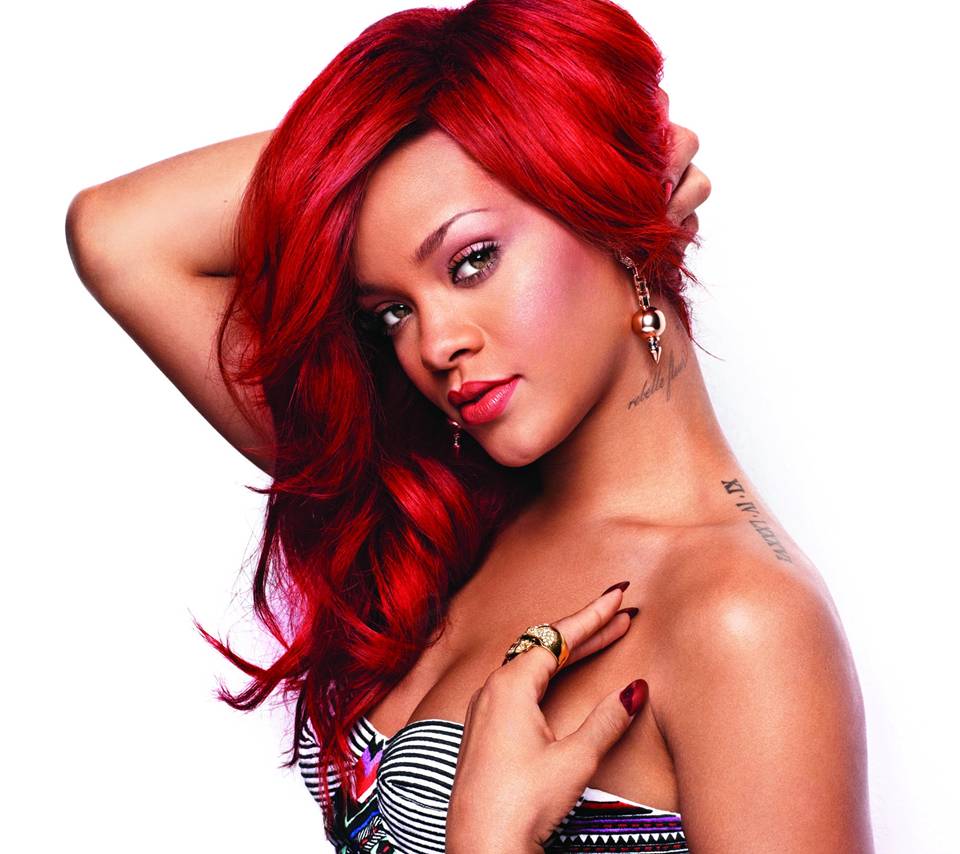 Sexy Hair Cuts
You can equally create a sexy look with your hair with the right haircut. When it comes to haircuts, go with the length that best suits you and try out some of these cuts for that sexy touch.
Layers effortlessly give you volume and create a sexy look. Just about any hair length can carry the layered cut well. The layered cut combines well with wavy or curly styling.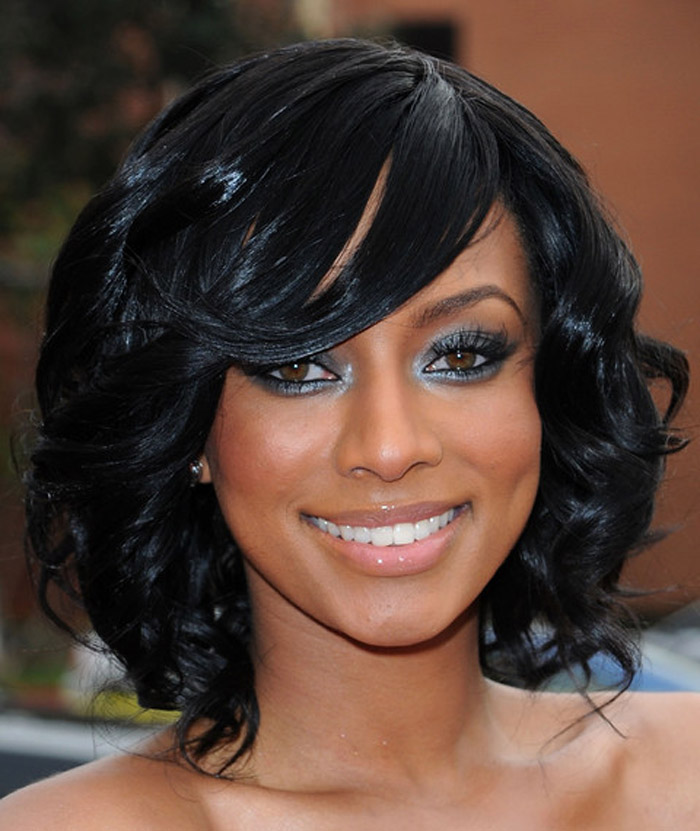 The pixie cut, aptly cut with long layers or a side bang, creates a fun and sexy look. With the right styling, using styling wax, you can give your pixie fringe movement.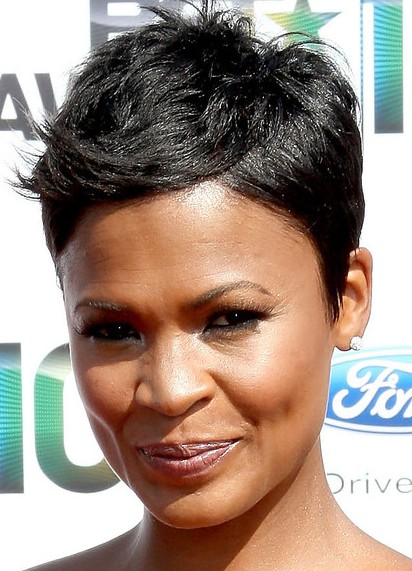 Asymmetrical/ A-Line Bobs
The bob cut can also be a sexy look, particularly in the trendy asymmetrical/ A-line cuts. To accentuate the asymmetry of the bob, a deep side-part will do the trick.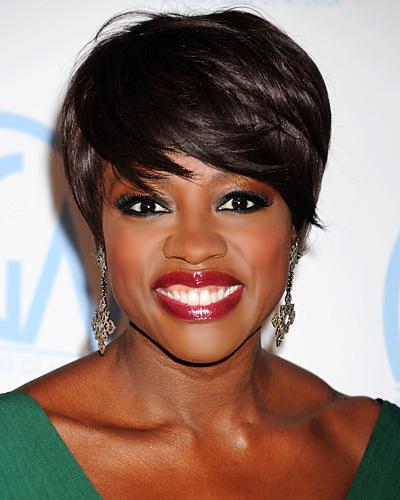 Tips to Transform Just about Any Hairstyle into a Sexy Hairstyle
It is true that your hair choice can make or break an outfit. Therefore, if you are going for a sexy look it means that you should embody sexiness from head to toe.
The face
The hair basically drapes your face and it is important to pay as much attention to your face as you would with your hair and outfit choice. Shape the eyebrows, which are in every sense an important part of creating a sexy look. Heavy make-up doesn't necessarily translate to a sexy look. Less is always more, when it comes to turning up the heat with make-up. Remember to 'dress' your face up for the occasion, depending on whether it is for a day or night look or for a special occasion.
The Outfit
Many people take time to choose an outfit for the day or night and even more time on this decision if it is for a special occasion. If you are going for a sexy look, work with the premise that sexiness shines through any outfit you choose for the day. The key is to choose outfits that bring out your womanly charm and stay true to the occasion. Pantsuits and jeans can be transformed into sexy outfits as long as they are in the right fit and paired with the right accessories.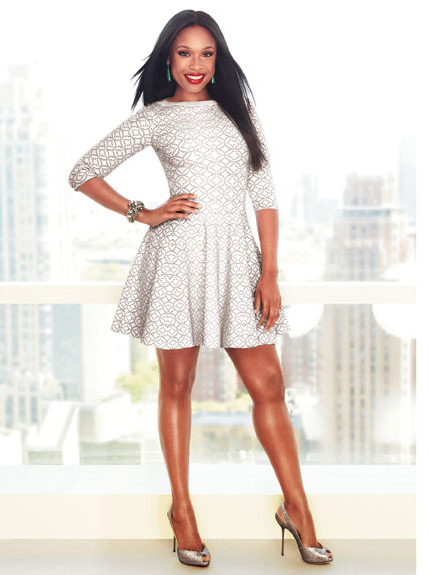 The Shoes
The shoes are considered as the icing on a cake, for a perfectly put together outfit. Who said that sandals couldn't be part of a sexy look? It all depends on the occasion and outfit they are paired with. Just like the outfit you choose, the shoes should also stay true to the occasion. When it comes to shoes, it is also important to wear shoes that are comfortable. When you are comfortable, you will relax more and the sexiness will easily shine through.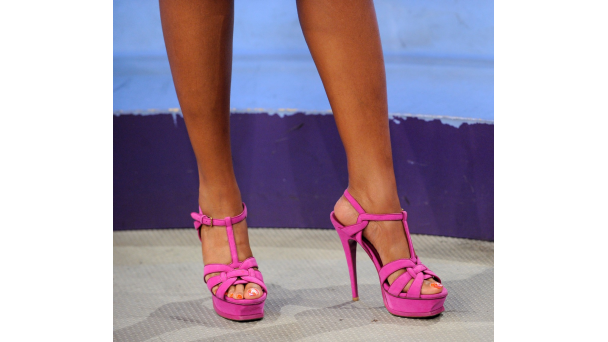 All in all remember that sexiness is relative and the key is to do what works for you.