The festive season is here and many people are looking forward to new beginnings, including switching up their hairstyles. The daring and outgoing hair trend followers can tryout the half hawk hairstyle.
What is the Half Hawk Style?
You have probably seen a number of celebrities spotting the half hawk hairstyle including Rihanna and Cassie. The half hawk is a variation of the mohawk hairstyle and is generally styled by shaving off part of the hair and leaving the rest in its natural length. It is quite daring to shave half of your hair off, making this hairstyle edgy and a little rebellious. It is ideal for the person looking to make a strong fashion statement.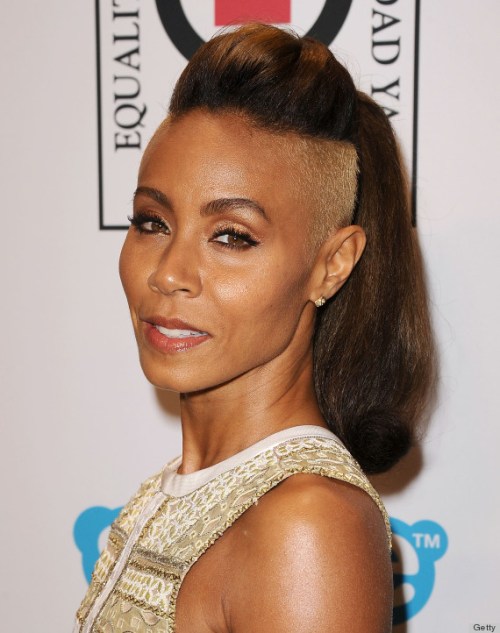 The half hawk is one of those hairstlyes that is ideal for just about anyone with any hair length. However, it is not a style you would expect to see your grandma donning or your avid church going aunt. Whether your hair is long or short, you can rock this hairstyle for a punk rock look.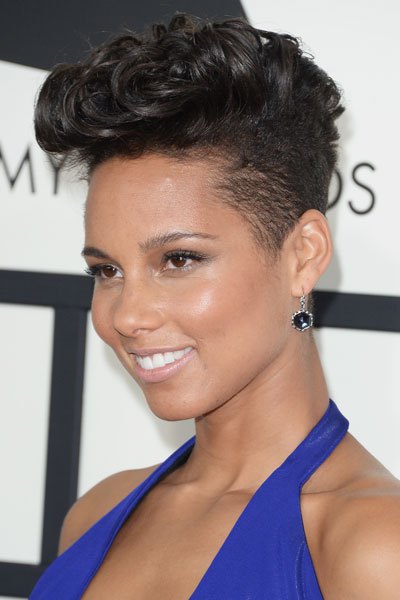 Why the Half Hawk is a Popular Trend
The half hawk is a hot trend right now simply because it suits just about anyone. It accentuates the features of the face with the exposed side of the face beautifully displaying particularly the cheekbones and jawline. It is also a popular trend, because it does not necessarily require you to shave off all of your hair. Anyone looking for a change can opt for the half hawk and there are ways to style it for a glamorous and chic look.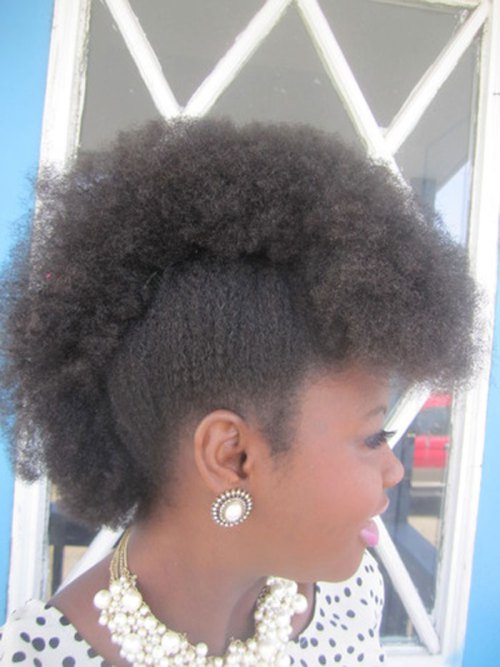 Naturalistas can also style their hair up in a half hawk. With the use of bobby pins, the half hawk look can easily be achieved on natural hair.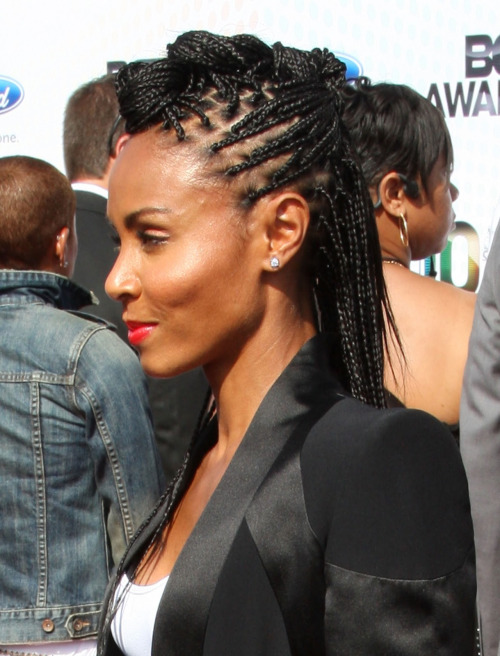 Braided hair can also be styled into the half hawk for a different look.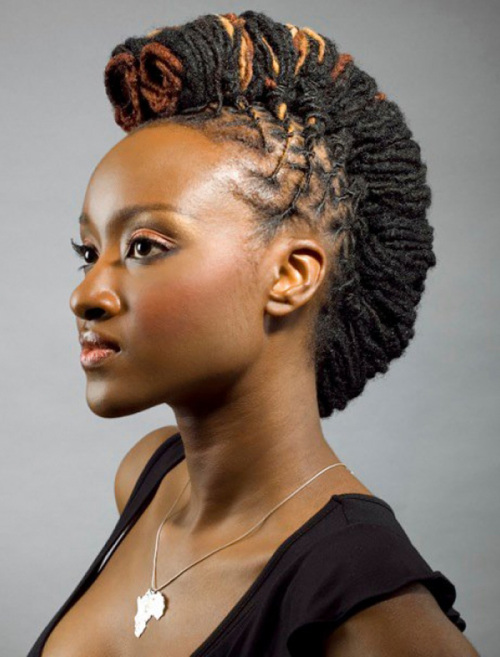 Anyone with dreadlocks can also easily style their locks up into a half hawk to keep up with trends or switch up their hairstyle.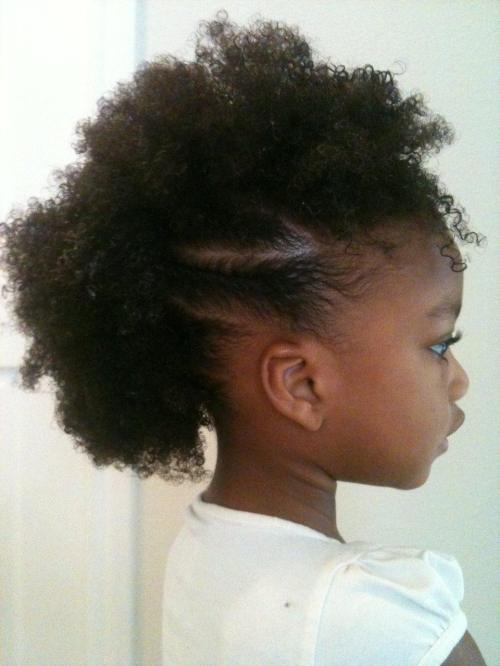 Even the little ones can have this daring style on their hair, without having to compromise on length or texture of the hair.
Faking the Half Hawk
Just like most other hairstyles, there are different ways to achieve the half hawk hairstyle. Yes, you can save your hair and still achieve the half hawk hairstyle. Style one half of your hair back, using mousse to hold it in place. Neatly secure the hair that you have styled back using bobby pins. Let the other half of your hair fall naturally to achieve a 'fake half hawk.' This is a good option for anyone who wants to keep up with trending hairstyles without having to necessarily change their hair drastically.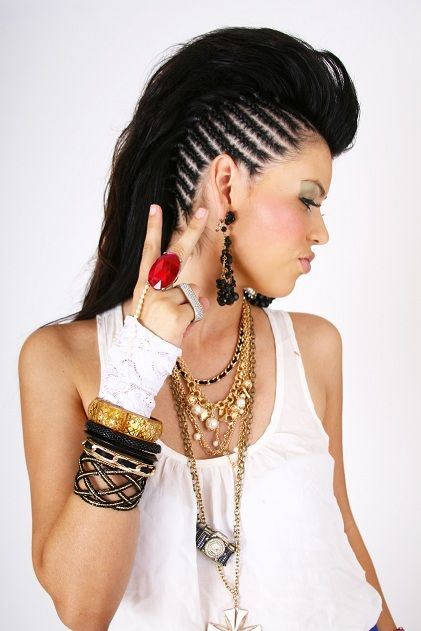 Another option is to get back falling cornrows done on one half of your hair and allow the rest to fall to its natural length.
The Shaved Off Half Hawk
The only real way to get a half hawk is to shave off part of your hair. It is wise to visit your hairstylist the first time around and discuss what would work for you. A half hawk can work for just about any hair length meaning that if your hair is long, short or medium in length you can have the half hawk successfully styled.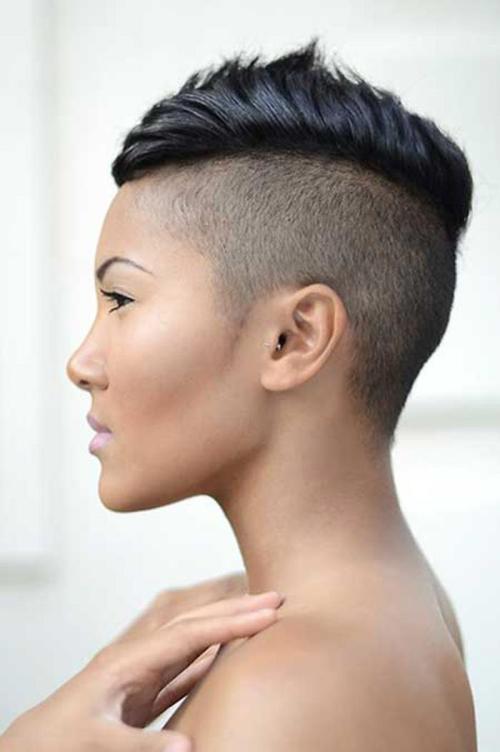 Styling The Half Hawk
The half hawk does not limit your styling choices and you can style your hair when it is in a half hawk differently for different looks. One good option is to play around with the texture and temperament of your natural falling hair. Straighten it or curl it up; the styling possibilities are limitless.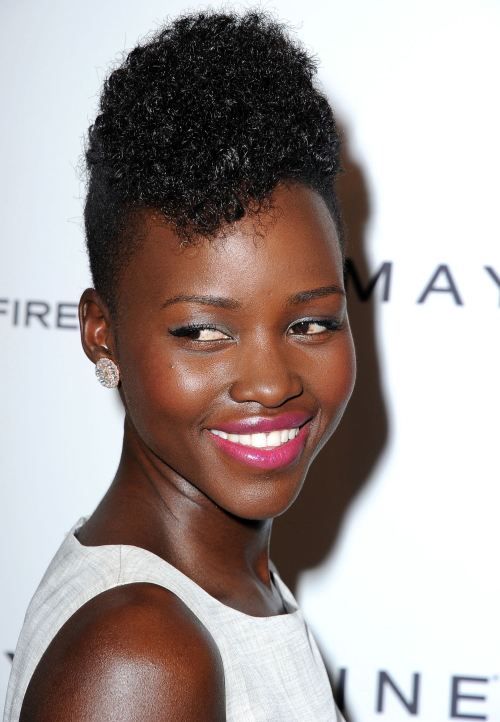 A sophisticated way of styling the half hawk is to have a French braid done on the long hair. This is an ideal look for formal events or even the workplace.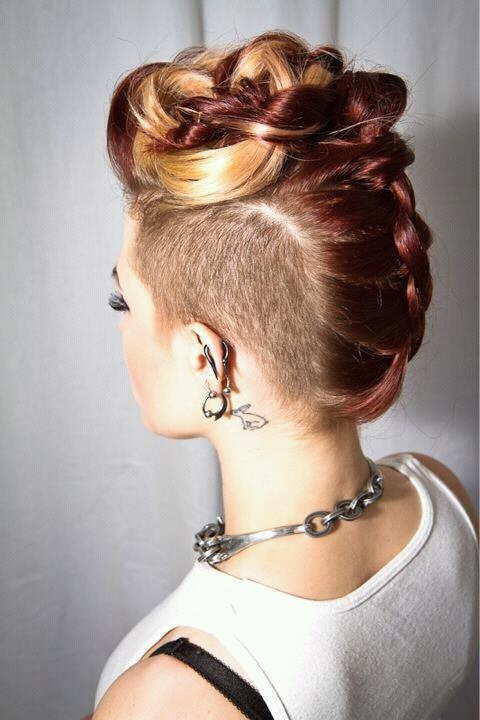 Another option to switch up your half hawk look is to dye your hair, and the ombre trend is worth trying out. Play around with the length of your free flowing hair by letting it fall naturally, securing it to the back with bobby pins or even tying it up in a pony tail.
Maintaining the Half Hawk
Just like any other hairstyle out there the half hawk needs some proper maintenance regimen to keep it fresh. Moisturizing and treating your hair is still part of the deal. Regular cuts to maintain the general appearance of a shaved half hawk are also required. Consult with your stylist on the frequency of getting these cuts as well as which styling products are ideal for your hair type. Last but not least, love your hair in the half hawk style and treat it just like you would if it were in any other style.