A few articles before we were talking about going natural or having natural hair for the first time. Sometimes known as being 'naturalistas', it's a big step for most women, especially since they might be feeling that natural hair is a lot more difficult to handle and take care of. It can be – to take care of it properly, one needs to invest in time and effort and have a dedicated hair care regimen that would include different hair products and accessories from moisturizers and hair oils and hair covers or scarves. Maybe that's why they are called naturalista – it practically sounds like a specialist on natural hair. On Urban Dictionary, it is defined as a 'black female who takes pride in her black hair, which is hair that has not been permed or been chemically changed in any way.' Sounds just about right!
The naturalista trend is even taking over celebrities. Who better to start taking care of their hair this way than those who subject it to the stress of celebrity living – styling and heating and coloring for various red carpet events, parties, or their different projects like TV and movie acting, album promotions or modeling gigs. What actress and naturalista Gabrielle Union does is wear weaves during filming, telling her fans, "I wear weaves for my job to protect my own hair from heat and product build up. I don't leave weaves in longer than six weeks, and I use quality hair. I haven't had a relaxer in over ten years! Natural hair is great and weaves can give you plenty of easy options."
Other than Gabrielle, who else is a naturalista celebrity? These women might not always have natural hair – it's pretty hard to do so because of their profession – but they've been known to let down their hair the natural way: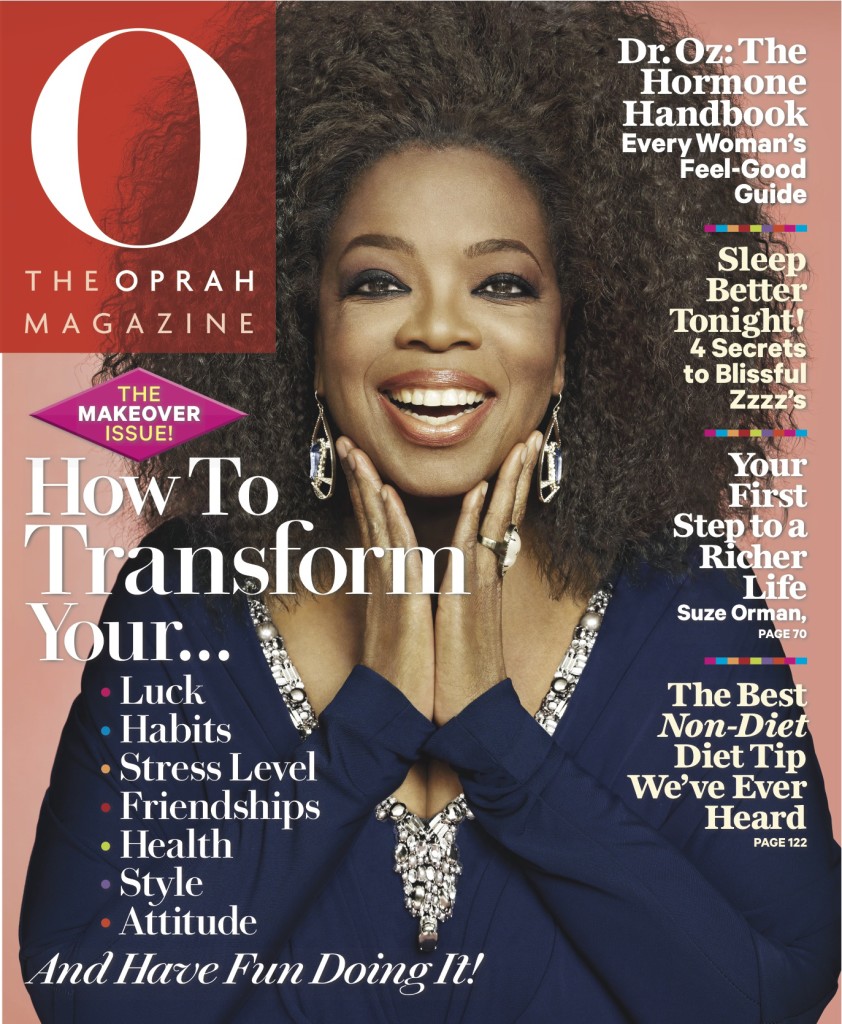 Oprah Winfrey
This media mogul is not only a hit TV personality who has empowered black women and girls all over the world, but she's also a known naturalista. First coming out in her O magazine 3 years ago with her hair in tight curls and completely untouched, many commented on the Internet that it couldn't be real. It stirred up such a controversy that Chris Rock had to personally go on Oprah's show to feel her hair. Oprah's stylist Andre Walker clarified the issued that while Oprah's hair was in a semi-relaxed state (it had to be to become manageable for her job), the O cover was really Oprah's hair that wasn't retouched – it was just braided when damp the day before. But overall, Oprah generally loves wearing her hair natural during weekends and vacations.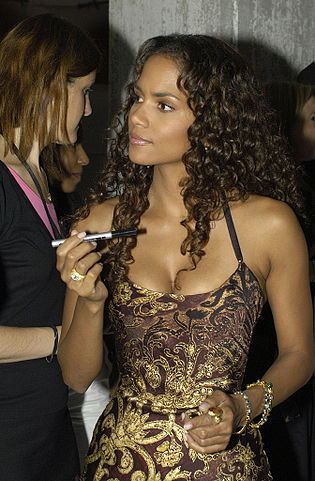 Halle Berry
This Academy Award winning actress not only rocks her now pixie hair but is a strong advocate of natural hair, going as far as suing her own ex-husband Gabriel Aubry for straightening and lightening their daughter Nahla's loose curls. She won that case in court and good for her too, as she has accused Aubry of deliberately masking Nahla's multi-cultural features by manipulating her hair. Good for Berry, who wears her hair natural, especially seen when it was longer, to have won her case since it's all about encouraging her daughter's healthy self-image at a young age and also to inspire other moms and young girls out there to embrace having natural hair.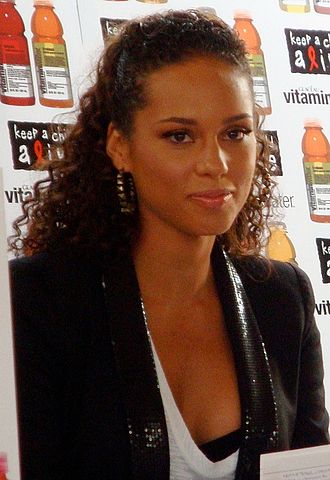 Alicia Keys
Soulful RNB singer Alicia Keys is known for a variety of natural styles, from tiny cornrows styled all ways up and down to elaborate braids, Keys is a naturalista through and through. She did her "big chop" or cutting off a big chunk of her hair around 3 years ago timed with her track release of "New Day" (very apt!) and hasn't looked back since. While she experiments on hair styles during her music vidoes and events, she normally wears her hair natural or braided during downtime. When she wears her hair curled up, her stylist uses Bed Head Curls rock products on her because of it being lightweight, which is excellent for every day use. She also conditions her hair, using Bed Head Ego Boost Leave In Conditioner.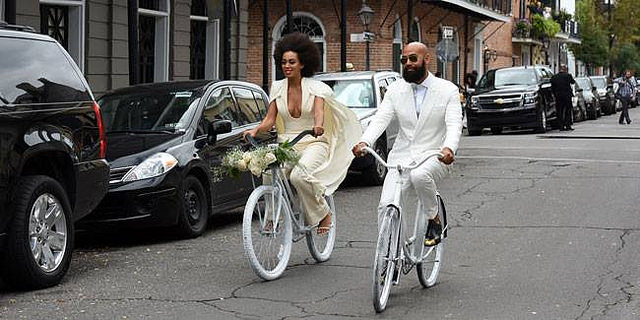 Solange Knowles
Since chopping off her long locks back in 2009, Solange Knowles has become the icon of naturalista – particularly the Afro. During her own wedding, she wore it large and free, looking gorgeous and unparalleled in her white plunging wedding attire with its cool cape. Never one to stick to the beauty standards, she has defended her look several times and has stated that wearing it natural has made her feel unemcumbered. While older sister Beyonce wears elaborate hairstyles, from ironed out hair to curls and sometimes the natural Afro, she on the other hand, doesn't seem to care too much about her hair except to keep it healthy. She uses pure Argan oil and raw shea butter, opting for natural ingredients for her natural hair do.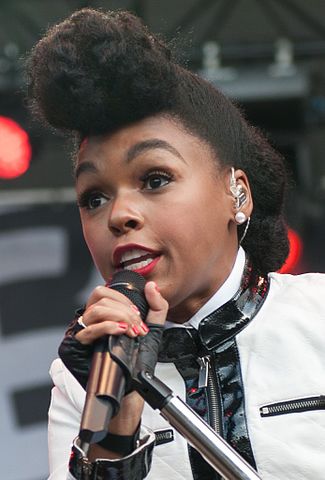 There are a host of other natural hair celebrities like Lupita Nyong 'O, Jada Pinkett Smith, Erykah Badu, India Arie, Kelis, Thandie Newton, Janelle Monáe, Corinne Bailey Rae and so many more! While not all sport the naturalista hair 24/7, it's the hair they usually do wear when taking a break and just letting it rest, relax and recover from the stress of being a celebrity's hair. It's no easy matter, that is why different celebrity hair stylists and actual celebs themselves share naturalista hair care tips:
⦁    Moisturize, nix the heat and use protective styles – the thing with natural hair is that is needs to be healthy in order to be beautiful. The best thing to do is to avoid heat styling which will damage your hair. One way to do this to manage your hair and wear them in protective styles like braids and cornrows. Make sure to also condition and moisturize the strands and scalp for a healthy growth.
⦁    Celebs need help in the form of extensions, weaves and wigs – to lessen the stress on their hair, celebrities use various hair accessories and add-ons so that their actual natural hair won't be the one to get overly styled and damage. So they turn to wigs, extensions and weaves to give their real hair a rest, just as long as they don't over-wear extensions and weaves so much that they result in hair breakage and loss.
⦁    Water and diet – good thing that celebrities are already usually eating healthy, but its important also to eat right and complete, not just for the sake of a diet. Water is also key in keeping hair properly hydrated from the inside and healthy looking.
⦁    Getting the right tools – for natural hair, it's curly and its hair texture doesn't lend well to brushes and the likes. It's best to detangle using your fingers or use a wide toothed comb. Detangling can be a chore but its on the list of what every naturalista should do.