2015 is all done and amidst all the fireworks and cheers of the New Year countdown, we're all eager for what 2016 has in store for us; be it improvements in career and financial gain, opportunities for travel or pursuing of personal hobbies, more excitement in the love department and of course, being abreast with hot beauty must haves in the personal care scene. That's because resolving to become a better you this new year is the resolution of most people during this time of the year and if it means a better looking you with healthier and more beautiful skin and hair, then let's mark the calendar and make room to find out more about these hot beauty must haves.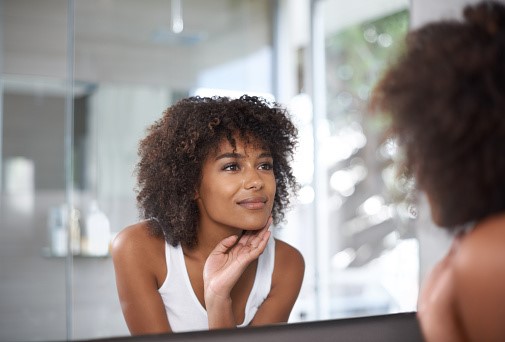 So here are some of our beauty must haves that we cannot survive the New Year without:
John Frieda Frizz Ease Heat Defeat Protecting Spray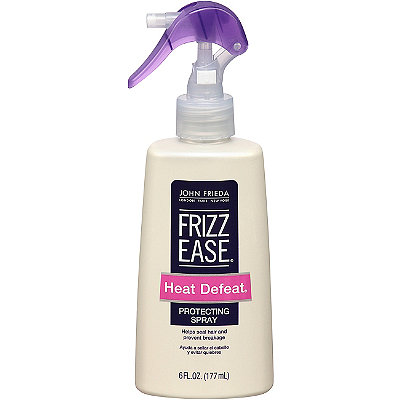 Talk about taking the heat – and your hair certainly can take the heat with this hot beauty must have. Whether you have relaxed hair or a natural 'do, chances are you still have to apply heat on your hair every once in a while, whether to style it or simply dry it (try drying it with a fan versus a hair dryer or even just leaving it to air dry, both of which can still cause breakage). But with a thermal protector like this spray, it can help protect against damage from applied heat. Not only that, it contains moisturizers to nourish and condition the hair strands, while sealing it too, which can help in blocking humidity, easing up on the frizz. What's great about it too is that it is lightweight and doesn't leave hair feeling heavy and oily after use. Plus it smells amazing. With African American hair being brittle and prone to breakage, products like these are great in minimizing use of damaging styling tools and hair nourishment; because great hair means a better New Year all around. John Frieda Frizz Ease Heat Defeat Protecting Spray is available on ulta.com for only $5.99.
Glamglow Supermud Clearing Treatment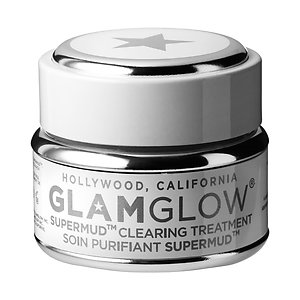 If you generally have skin problems, this is one hot beauty must have for the new year. Now, just because you have dark skin and won't burn as much as someone with paler skin, that doesn't mean you're not prone to sun damage and should skip on wearer sun screen. Sun exposure can also cause skin problems such as hyper pigmentation or dark spots. And we've also found out that we can still be susceptible to an acne breakouts past adolescence if we don't take care of our skin. But let's say you have been too kind with your skin and need a treatment to clear it up. Instead of visiting a costly dermatologist, try a jar of Glamglow Supermud Clearing Treatment, available on sephora.com for $69.00. It might be priced a bit steep but with a wonder product like this that visibly draws out dirt and congestion from your skin to brighten it up dramatically and keep you looking clean and fresh, it most definitely is worth it. When applied, it can help lighten dark spots and discoloration, target breakouts like acne and black and white heads, and even help with in-grown hair. Spend the new year looking and feeling skin healthy and fresh.
H&M Beachy Keen Salt Water Cream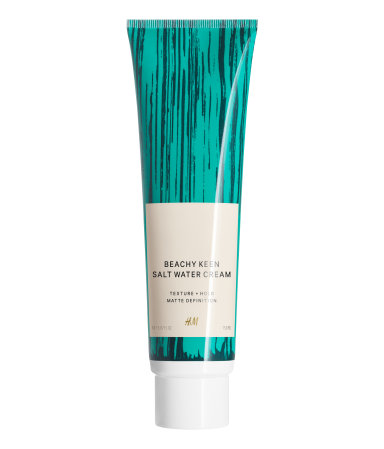 When H&M launched their 700-piece beauty line that included products for hair care, skin care, make up and fragrance, they called it "fashion for the face", given that everything they do is fashion related and fashion forward – the reason the collection is so big is that they wanted it as much as possible for everyone of every hair texture and skin color. One such hot beauty must have that you should definitely try is the H&M Beachy Keen Salt Water Cream, available on their online store for $9.99. Coming from last year's trend on saltwater sprays to achieve that beach look, this cream is a matte texturizer that can leave hair feeling soft and appearing wavy with enhanced curls. Just spread some on damp hair, let it dry and comb your hair with your fingers a bit to achieve that fun beach look. Perfect for those who are a bit lazy when it comes to wavy hair care.
CoverGirl Queen Collection All Day Flawless Foundation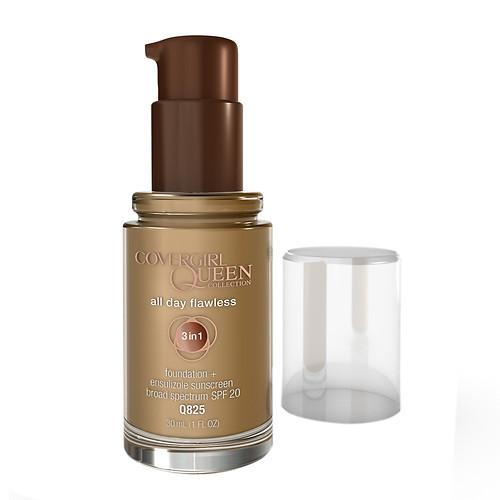 For years, black women had to no real option when it came to skin coverage and foundations. Earlier make up ended up making dark skin look ashy and didn't quite get the right shade and was drying too, not really something African Americans would go for because of our notoriously dry skin. Make up companies realized that they had to put a whole lot more research into trying to come up with perfect shades that would be complementary to black skin. Today, thankfully there are a lot more options just like the CoverGirl Queen Collection All Day Flawless Foundation. Not only does it come in 14 shades which range from dark to light and those in between, it also has a 3-in-1 action going on, working on coverage as a liquid foundation, concealer and powder to take out the shine from your face. It also has sunscreen protection at SPF 20. For $9.79 at drugstore.com, the CoverGirl Queen Collection All Day Flawless Foundation is definitely worth a New Year trip to the beauty section.
Body Shop Drops of Youth Concentrate Eye Cream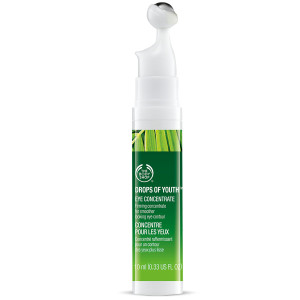 With each passing year, no matter how young a girl you might be, there will come a time that a fellow female's advice for you would be to simply "moisturize". Lo and behold, when the New Year starts, you also realize that sooner or later, moisturizing simply just wouldn't cut it. It is now start to try out eye creams. Body Shop has reformulated its whole Drops of Youth line to add plant stem cell technology. Edelweiss plant stem cell is known for its powerful skin renewal properties. This entire line, which is hot off the shelves literally (having just been scheduled for launch in January 2016), comes with a complete personal skin care routine, which is definitely part of our hot beauty must haves. Try out the concentrate eye cream to reduce fine lines, minimize eye bags and give your eyes a complete refreshing look. The Drops of Youth Concentrate Eye Cream is available on www.thebodyshop-usa.com for $31.