Next to your skin, your hair is the most regular thing you fuss about. However, it is also what we don't pay enough attention to when it comes to proper maintenance. Your hair needs a regular hair care schedule to keep it healthy and help it grow. We explore more about African American hair and some of the hair care products that we recommend to add as part of your hair care regimen.
African American Hair Texture
First we have to clear the myth that the texture of African American hair is similar across the board. African American hair varies in texture, and therefore each individual hair requirements vary.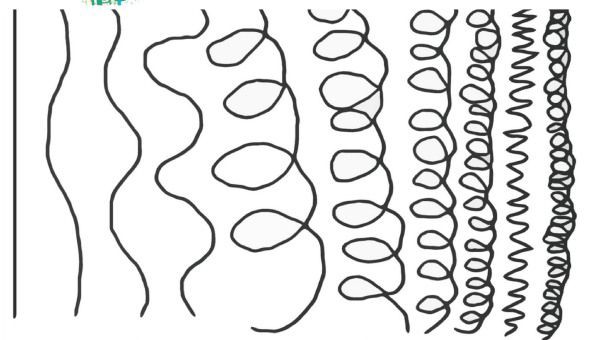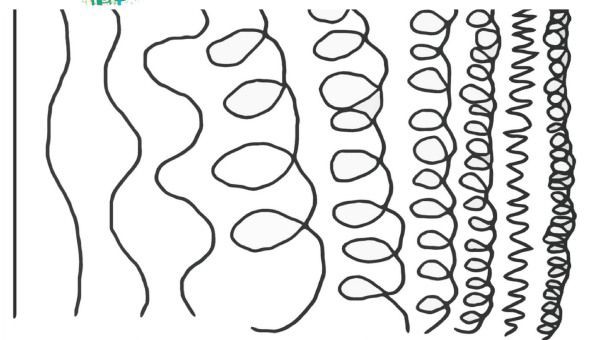 However, there are certain similarities that are evident in African American hair compared to other hair types. For instance African American hair contains markedly less water, it breaks easily and it does grow slower compared to other hair types. With that in mind, it makes sense to find out what type of hair you have and in turn get hair care products that are formulated to care for your hair.
Hair Washing Products
When it comes to washing African American hair, or any other hair type for that matter, it is recommended to wash every 7 to 14 days. When buying hair washing products, it is important to look for those that are formulated for your specific hair type. Don't simply buy a shampoo with the 'ethnic' label, because it might not be formulated for your specific hair type.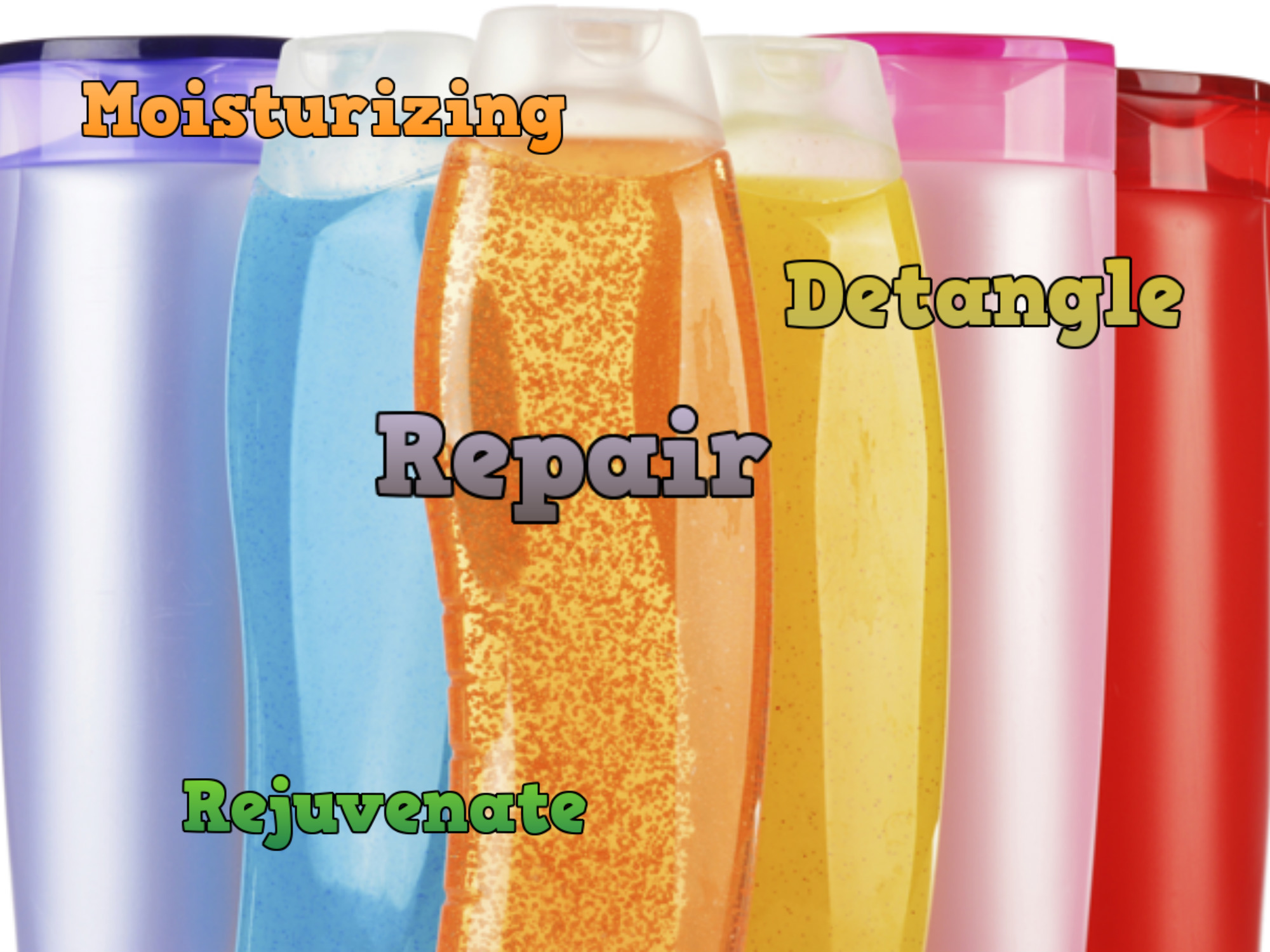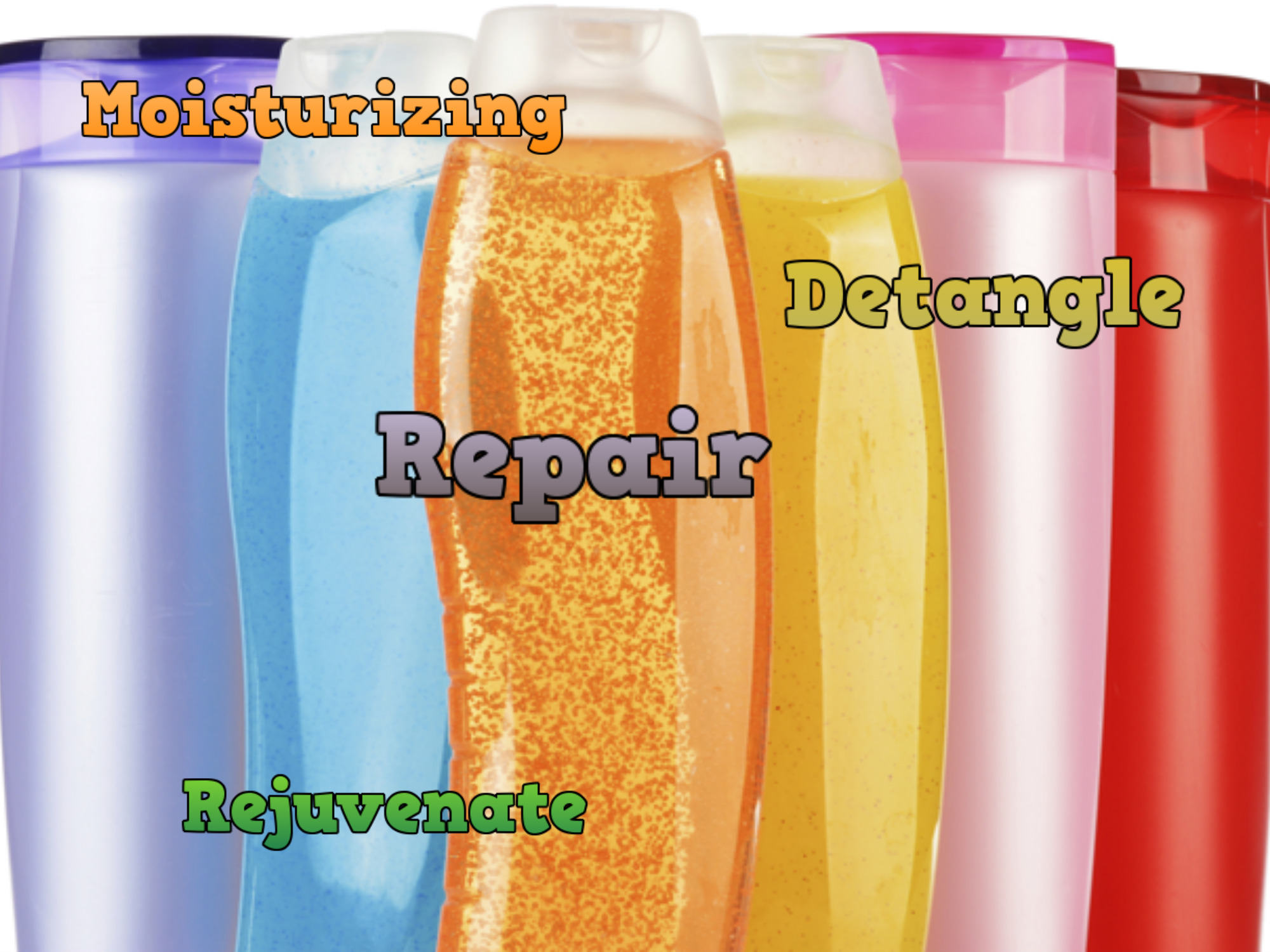 When buying shampoos it is important to know that there are different types of shampoos including Moisturizing, Volumizing, Medicated and Clarifying shampoos.It is equally important to go for shampoos that moisturize and condition the hair to pre-treat it for the actual conditioning stage of washing. The best shampoos are formulated to hydrate, moisturize, condition, repair, rejuvenate  and detangle hair. Therefore, make sure to look out for these wordings on the shampoo bottle you buy.
Conditioning Products
Conditioning your hair helps in the process of both hydrating and sealing in the moisture, which African American hair needs given its general dryness. Conditioners help in making the hair softer, detangling and increasing hair elasticity.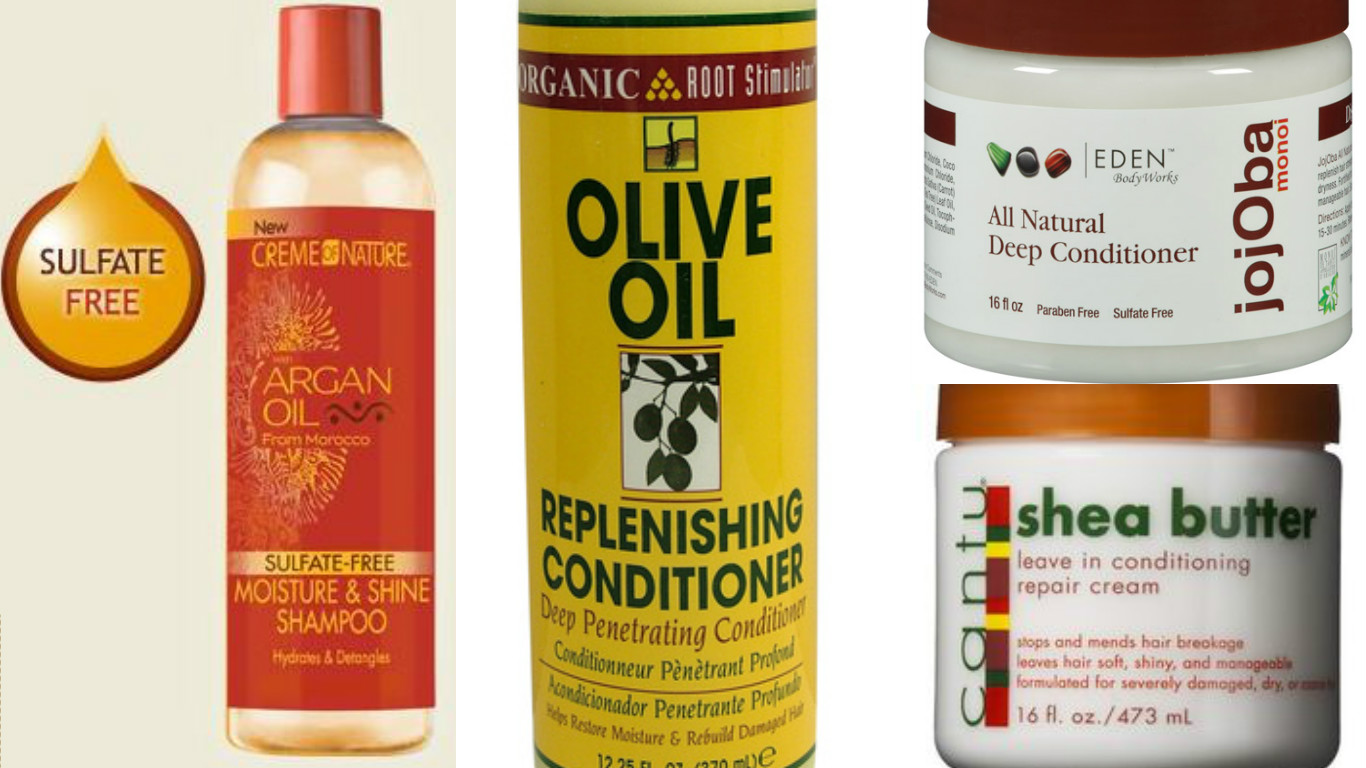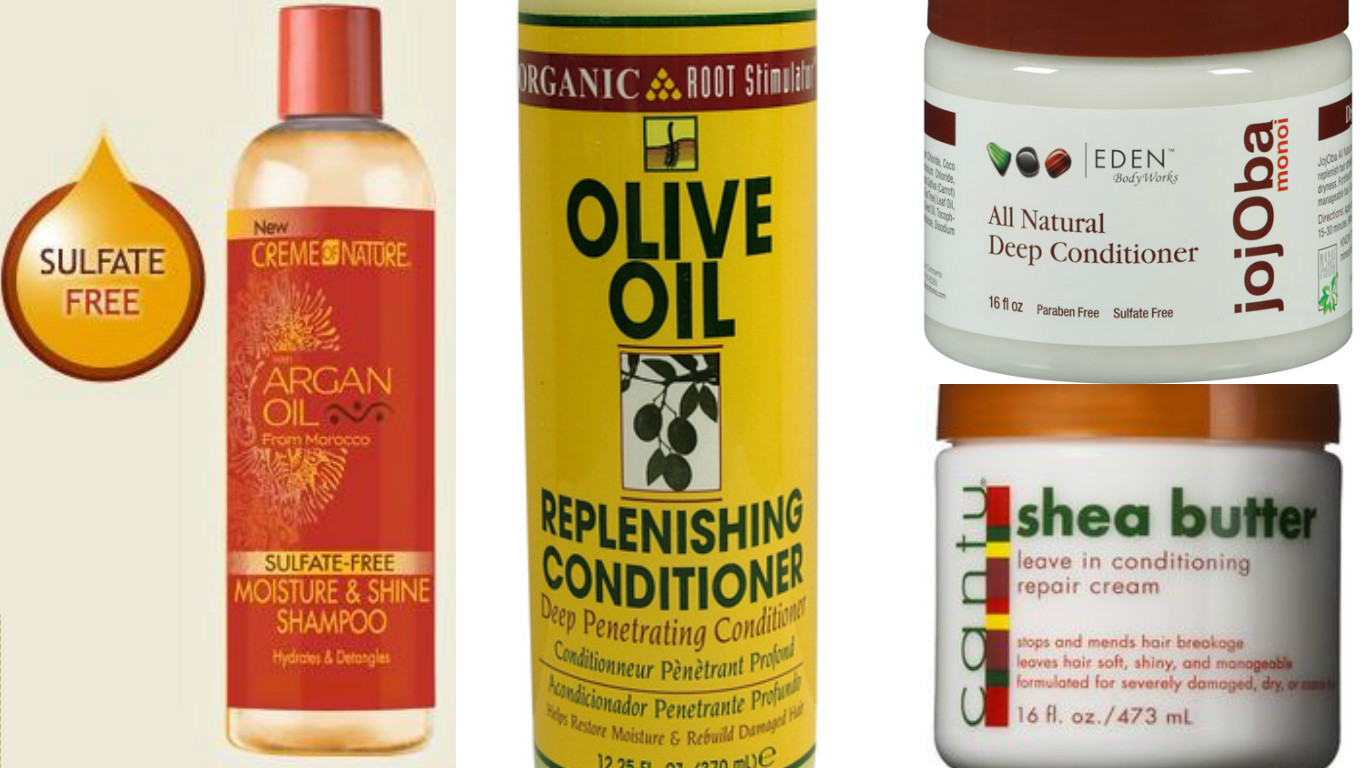 Depending on your hair's specific needs you can either go for a moisturizing or protein conditioner, or follow through on a moisturizing treatment with a protein treatment.  Moisturizing conditioners are ideal if your hair tends to be very dry and requires that extra moisture boost. They help in restoring the hair's moisture balance and smoothening hair as well as giving it a silky outlook. Protein-based conditioners help with repairing damaged hair as well as offering protection against further damage and strengthening brittle/weak hair.
Treatment Products
Beyond your normal shampoo and conditioning sessions, treating your hair regularly goes a long way in providing additional moisture. A hot oil treatment is recommended at least twice monthly to moisturize as well as add elasticity to your hair.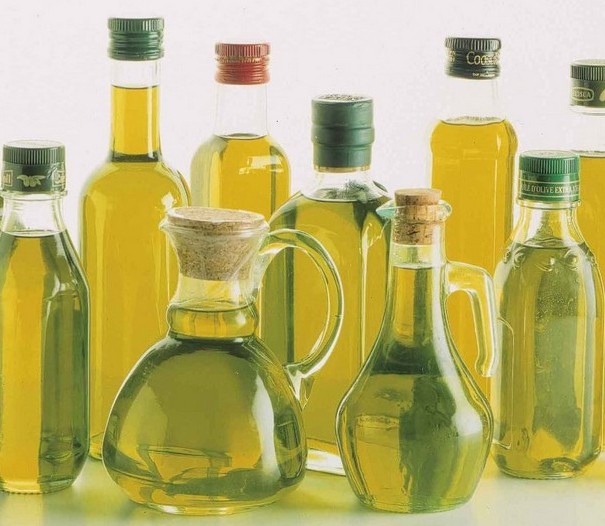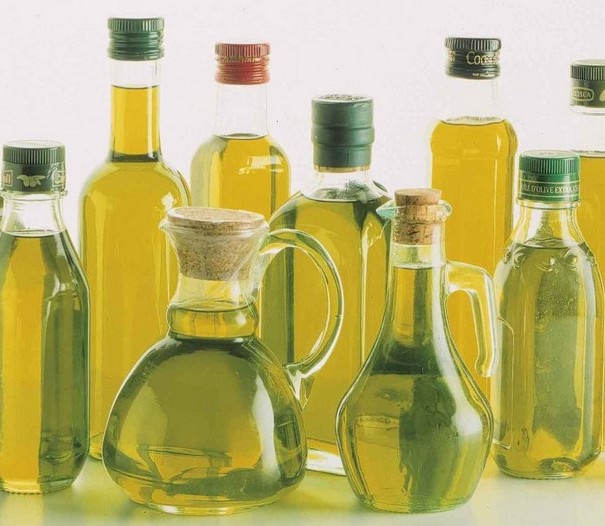 Coconut, Olive and Jojoba Oils are some of the oils that come in handy when doing hot oil treatments at home. Create the hot oil treatment by immersing a bowl of your oil of choice inside a hot water bath. Let the oil get warm and not hot, because if the oil becomes too hot it will burn your scalp. Section the hair in parts and apply the hot oil to both the hair and scalp. Cover your hair with a plastic cap and go under the dryer for about 15 to 25 minutes. Rinse out your hair, wash and style as desired. Once styled, apply a small amount of the hot oil to your hair.
Moisture Sealing Products
Moisturizing your hair isn't enough to keep it healthy; not only do you need to moisturize your hair, but also sealing in the moisture is equally important.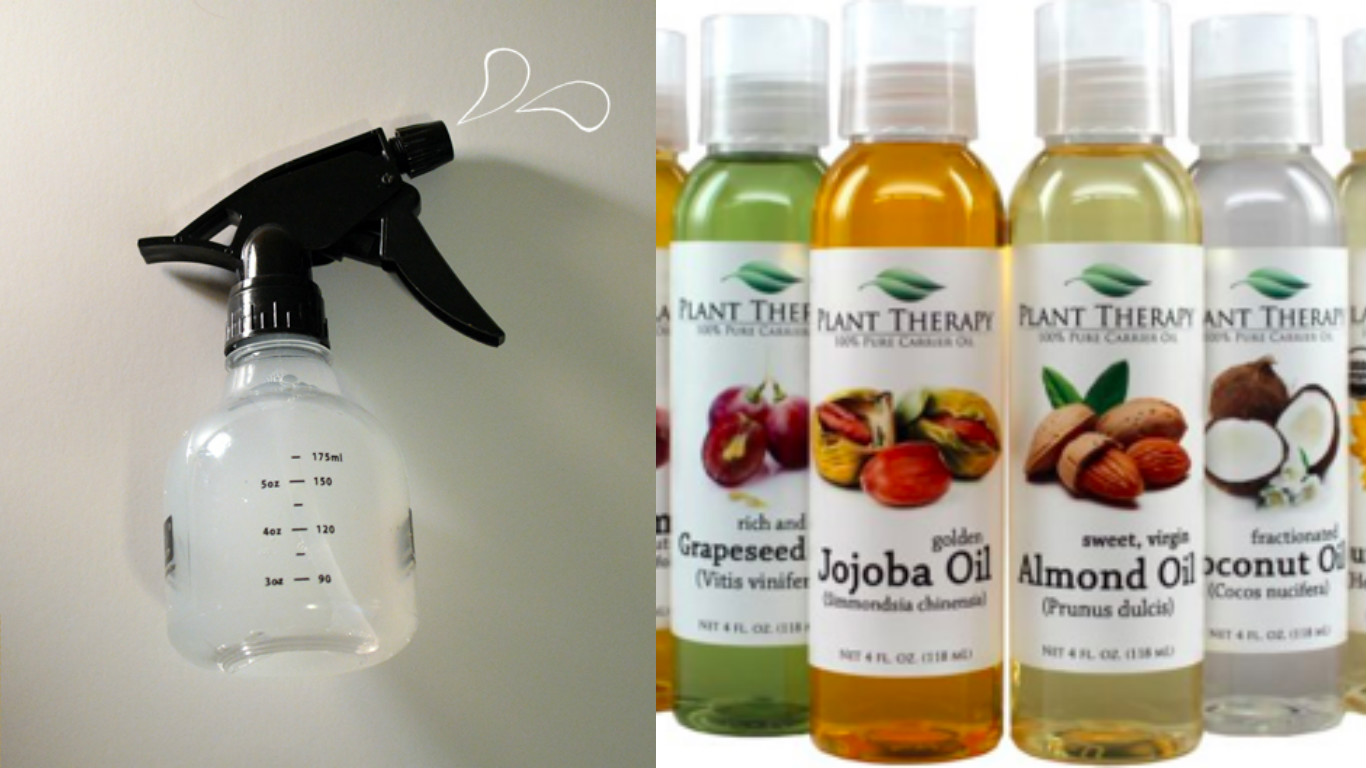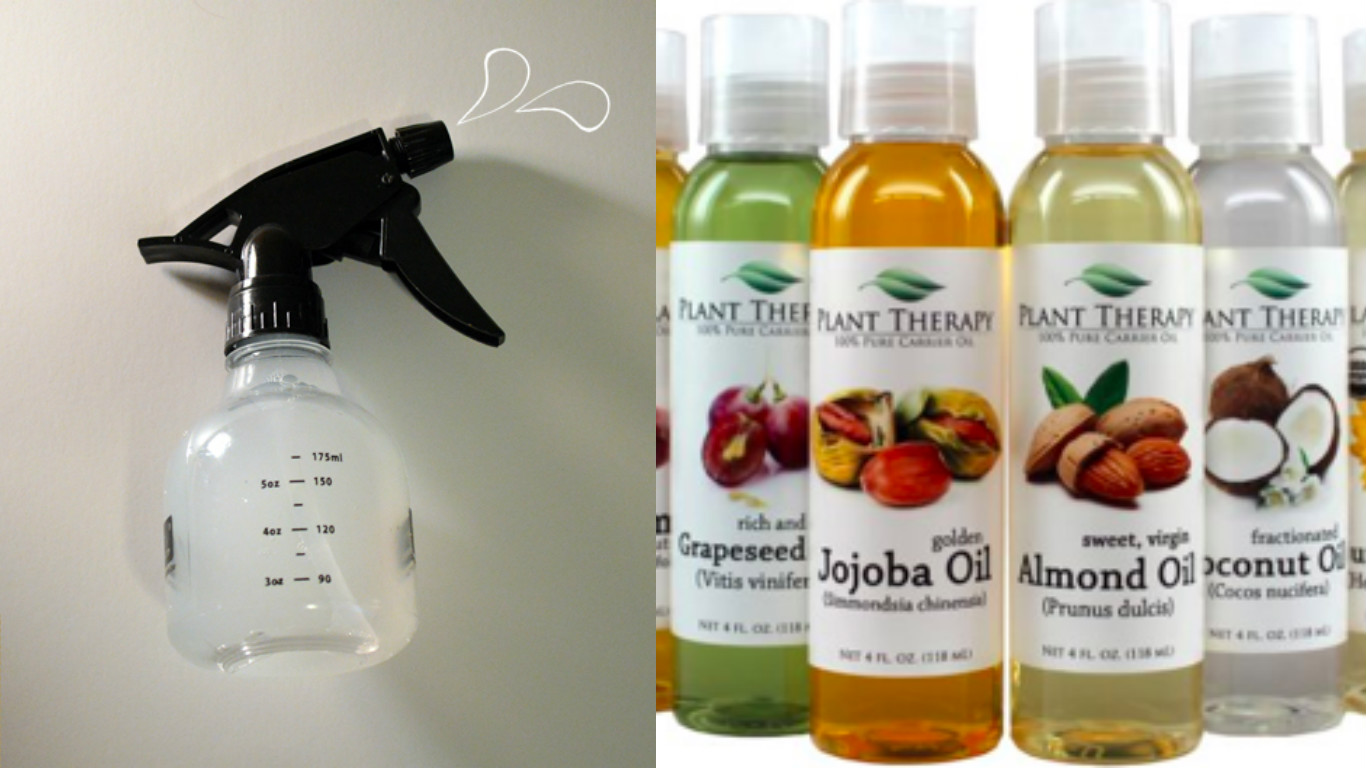 Shea Butter, Olive Oil and Jamaican Black Castor Oil are good moisture sealants. It is best to apply a sealant to damp hair as opposed to wet hair. When hair is still wet it won't allow the sealing oil to hold and it will slip off. It is recommended to seal your hair at least twice daily, if your hair is quite dry and in this case dampen the hair before sealing. If your hair isn't as dry, perform the sealing once daily and preferably during the night.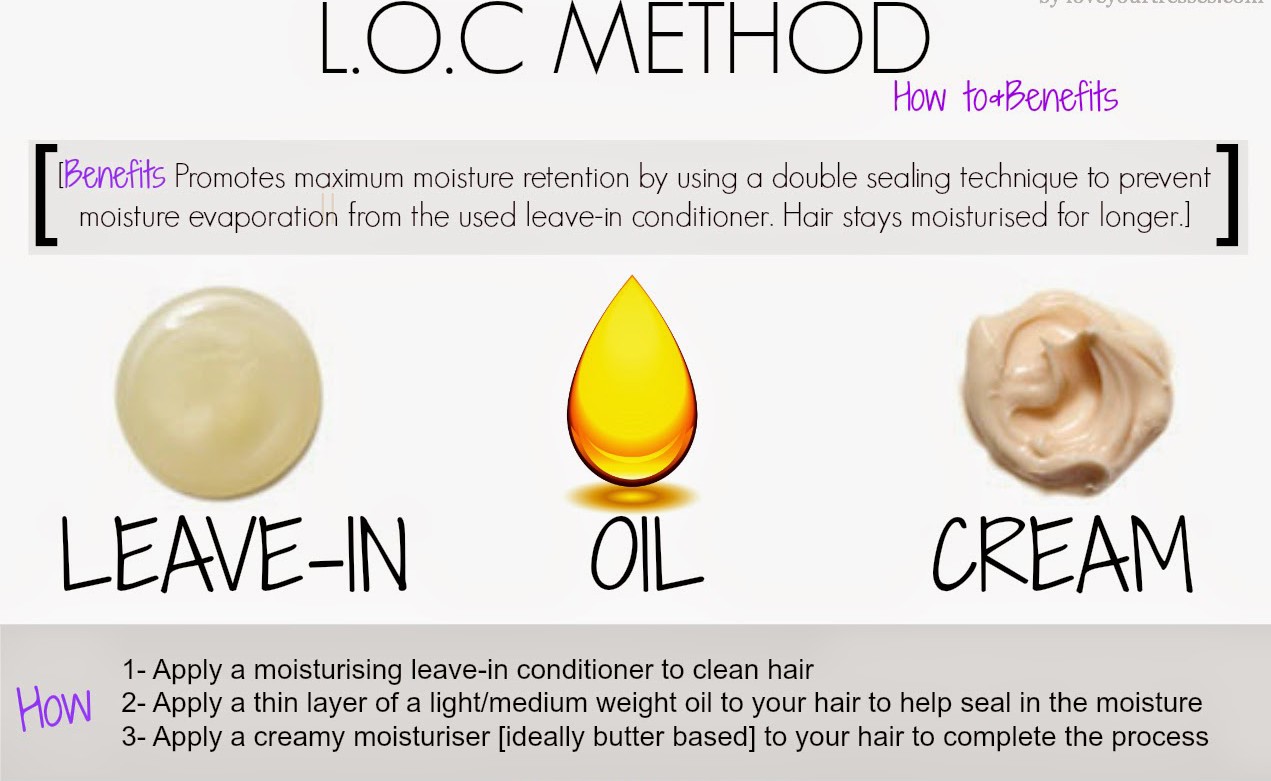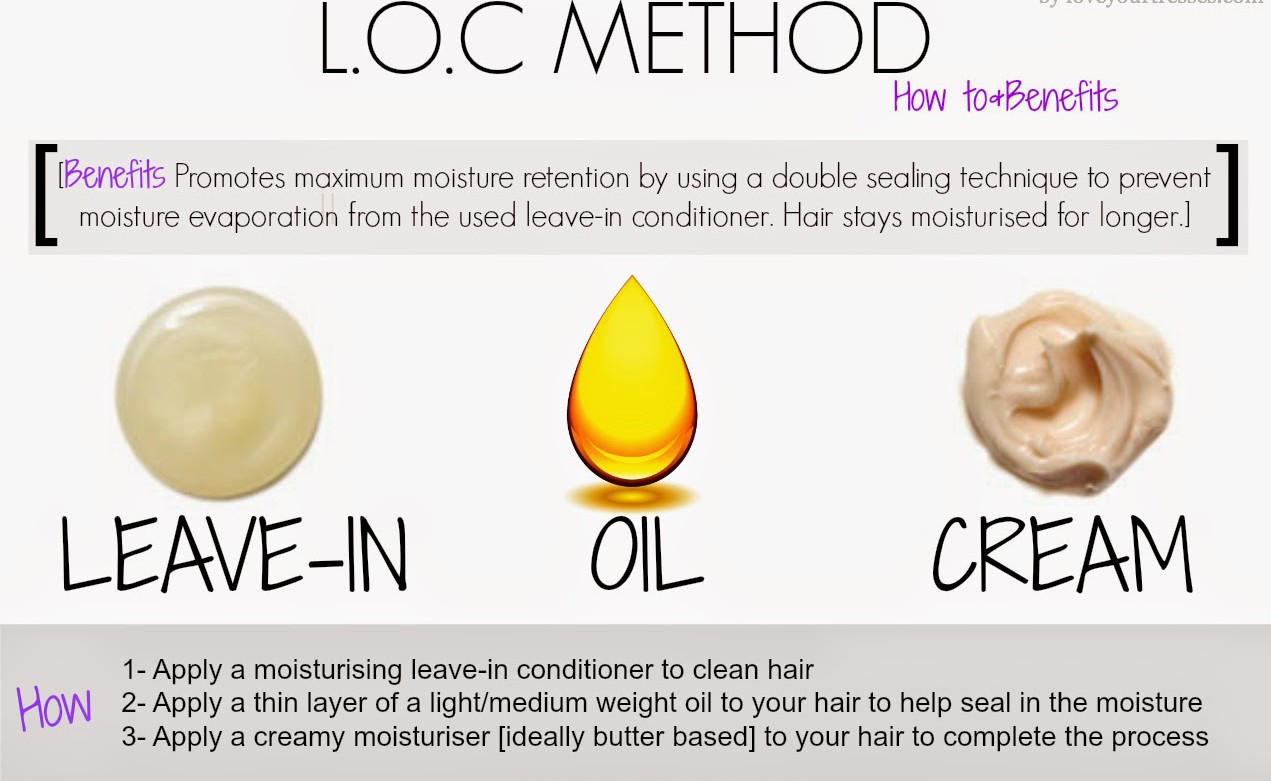 Another effective sealing method to try is the L.O.C method, which involves applying a leave in conditioner followed by applying a light oil sealant and finishing off with a cream-based sealant.
Styling Products
When it comes to styling products, it is a case of one size does not fit all. African American hair tends to range from silky, springy/coily to kinky textures. This means that they styling products you choose should work for your particular hair type.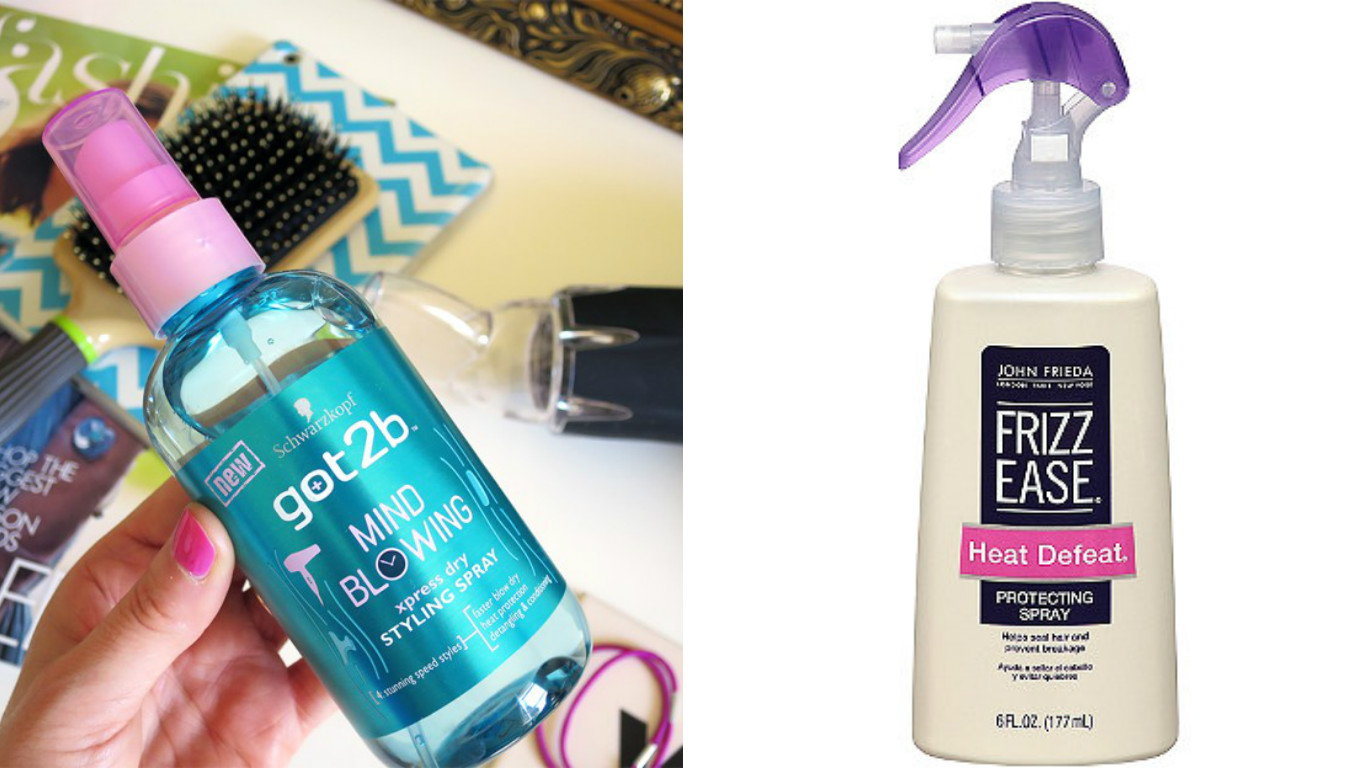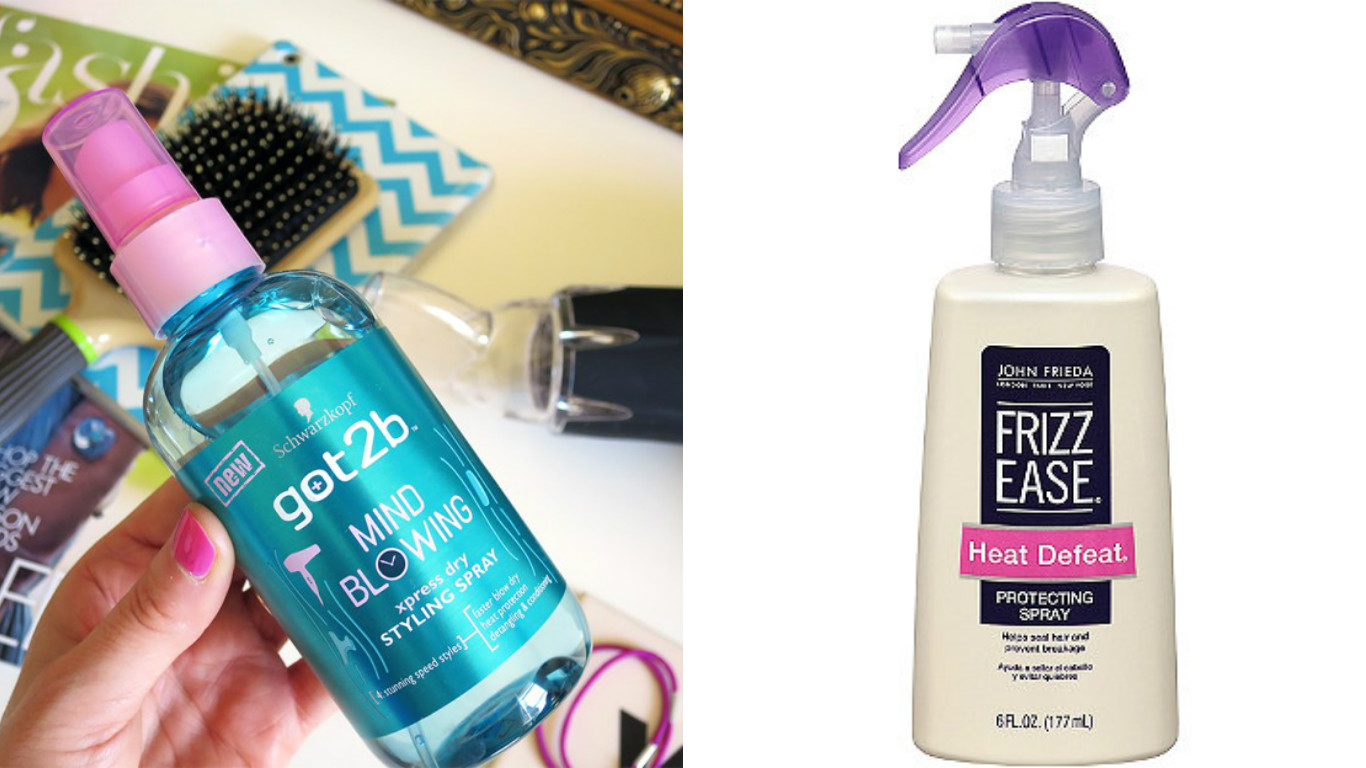 When it comes to finding the right styling products for your hair the truth is that you will have to do a few trial and error sessions. However, it is wise to generally stay away from products with silicone. This is because they coat the hair's fiber and hinder moisture penetration. Also avoid products with petroleum bases, because they often clog the pores of the scalp. Last but not least, avoid products that are laden with chemicals. Go for natural-based products and get used to DIY styling products to control what goes into your hair.
Styling Aids/Accessories
When it comes to styling aids/accessories such as combs or heat styling tools it is important to assess how you go about it.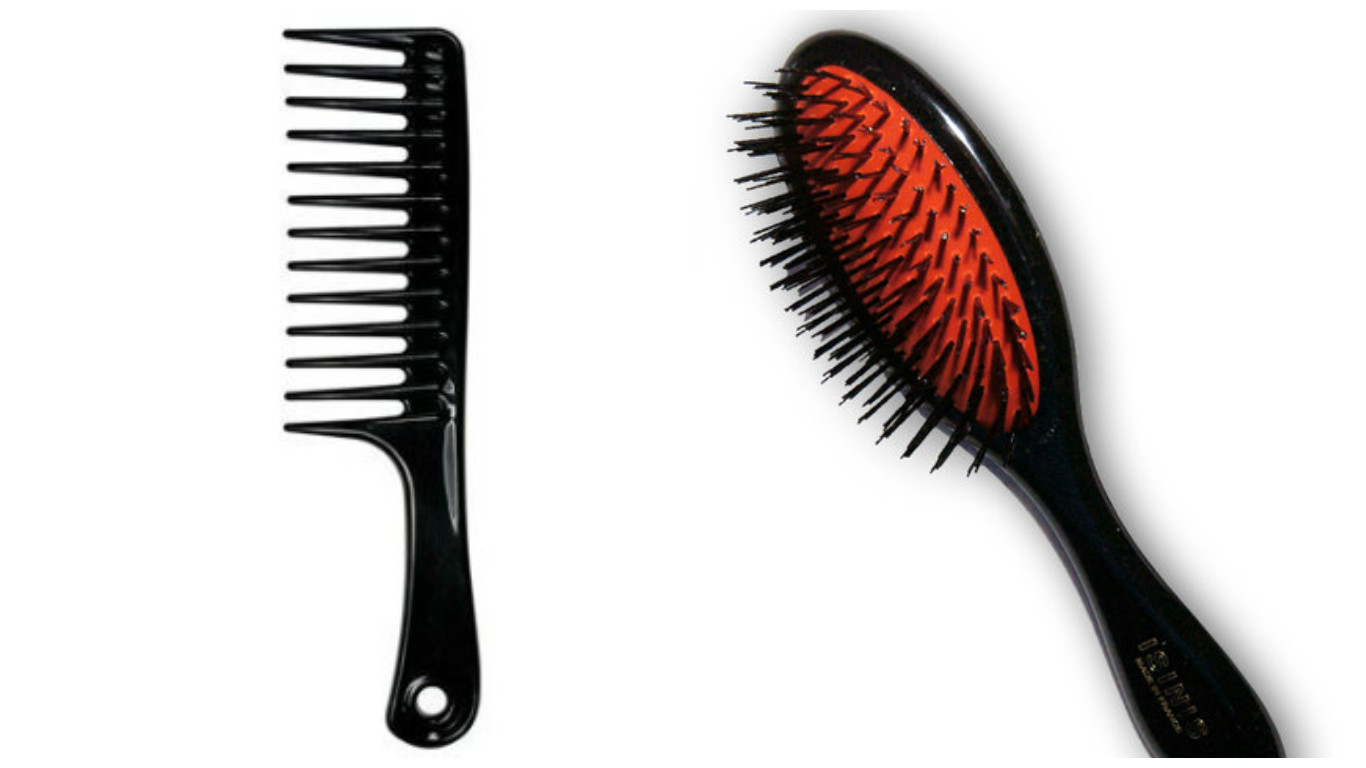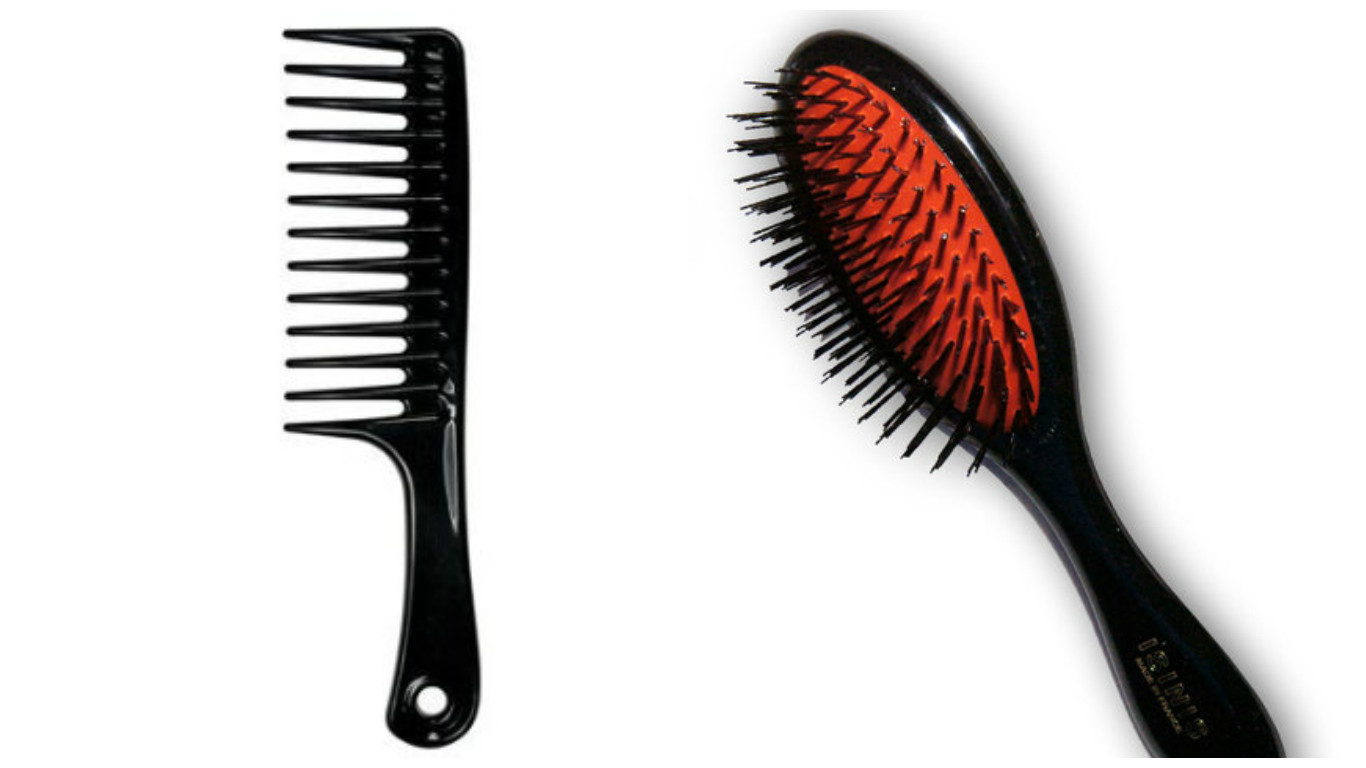 Firstly, before heat styling it is important to use a heat protectant. When it comes to combing use a Wide-Tooth Comb and for brushing go for a Soft Bristle Brush. Before combing, use the all time natural and trusted hair detangler that is your fingers.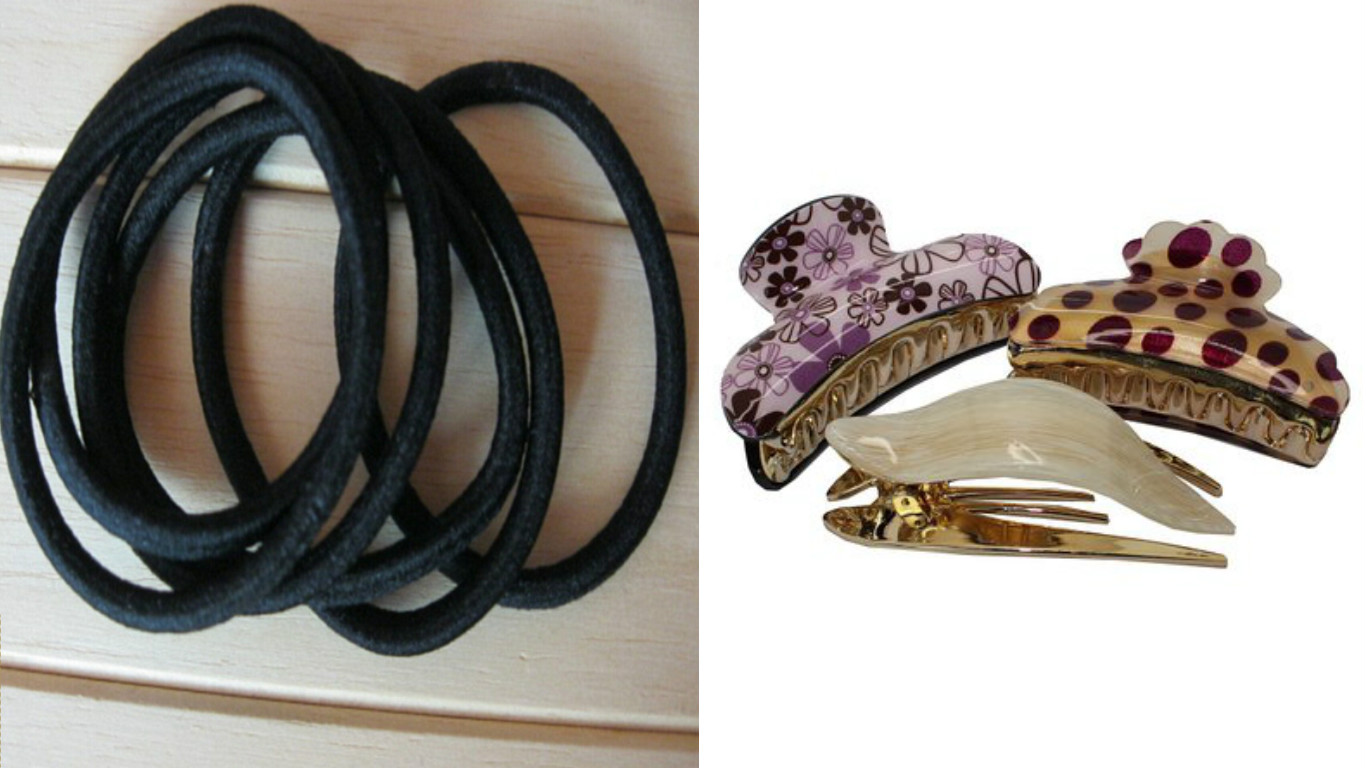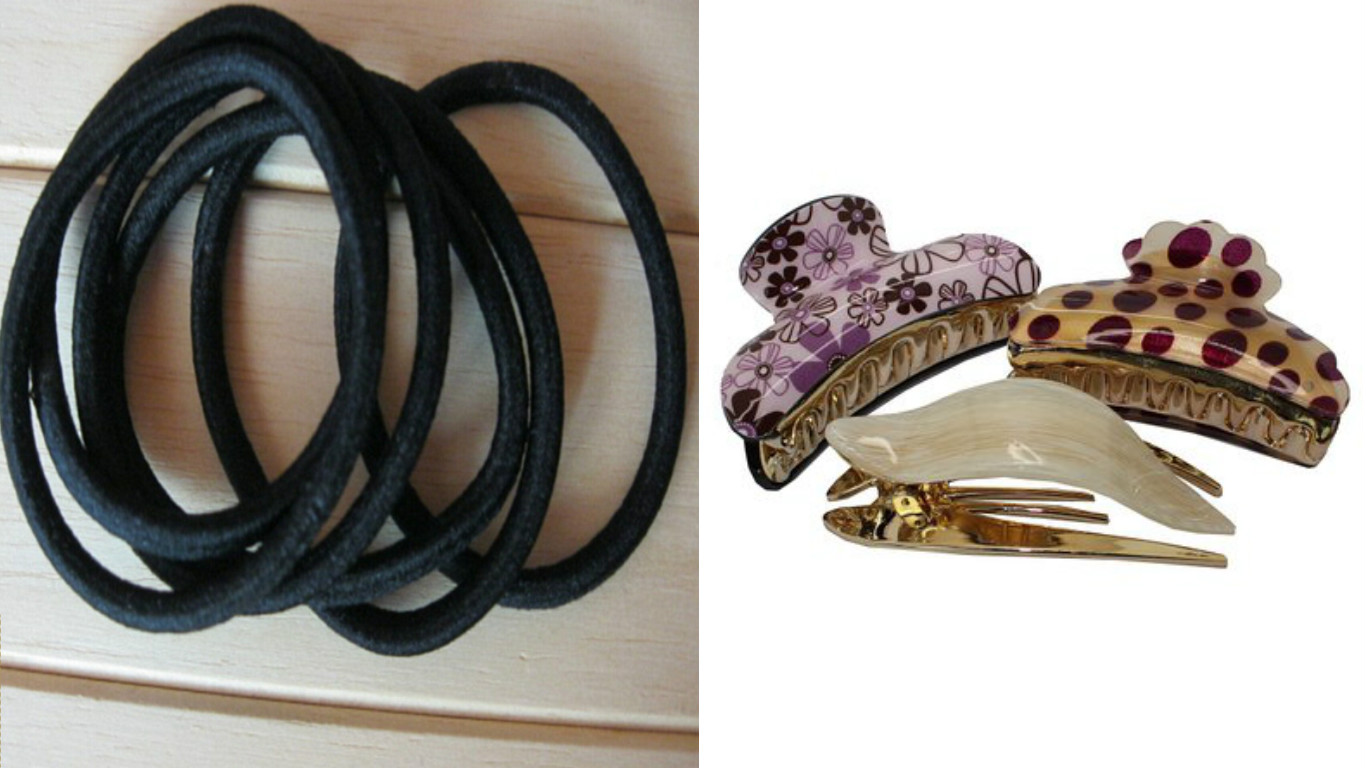 To tie your hair into a bun or ponytail go for elastic hair accessories, but make sure that they do not have metal parts so that your hair doesn't get caught on them. Go for plastic hair clips as opposed to metal ones, for the same reason of avoiding your hair getting caught/pulled. For Bobby pins/ Hair clips discard them once they loose the bulbs at the ends. Also go for plastic pins/hair sticks as opposed to metal bobby pins.