With the recent uproar and sensation caused by the coming out of the person formerly known as Bruce Jenner and reborn and launched via multi media and in full color as the celebrated and beautifully transformed Caitlyn Jenner, the subject of transgender has certainly become a hot topic. No one of Bruce Jenner's status has ever come out as a transgender. Jenner, of Keeping Up with the Kardashians' fame, has his share of the spotlight, what with the successful TV reality show and franchise that was made popular by his step daughters, Kim, Khloe and Kourtney, and along with now ex-wife Kris Jenner and their whole family. It is also eerie and at the same time ironic in a sense that there has been so much of a contradiction in his life – his being a former Olympic world-record holding athlete and ironically also starring in a hit reality show about an American celebrity family.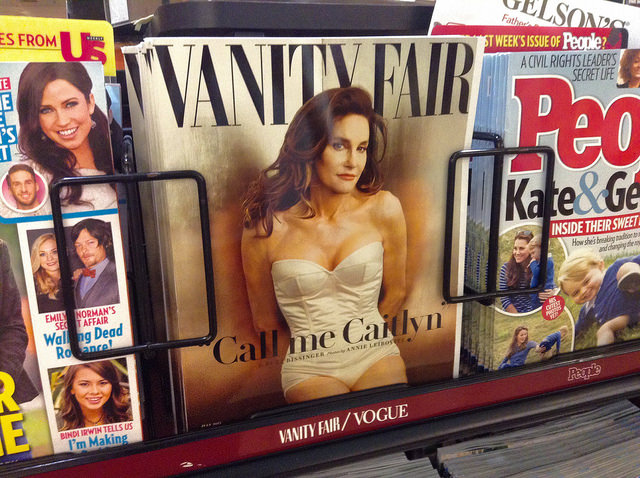 Since she has gender transformed herself into Caitlyn Jenner, her sense of style and characteristics of bravery have been celebrated and applauded by many. These two characteristics are evident and intertwined in her famous coming out magazine cover on Vanity Fair, evoking all sorts of old Hollywood glamour with her black gowned starlet look and all that gorgeous hair, being photographed by Annie Leibovitz and with her story written by Buzz Bissinger. On the front page, she has on a simple yet elegant ivory-hued corset lingerie, maybe chosen to represent what she's going through – that she's pure and finally true in who she is (this also echoed with her new chosen name as Caitlyn means "pure") and she's baring it all and exposing herself to the world.
But more than beauty and having the courage to finally letting herself be her true self (for which she received an Arthur Ashe Courage Award), Caitlyn Jenner's transformation has sparked the interest of many as it touches upon and puts a spot light on very controversial issue – the status of trans genders every where in the world. There has been a social movement in the acceptance of gay people recently, with the legalization of same sex marriage in the United States in June 26, 2015 and this milestone is seen as a positive for the acceptance of transgender people as well. During this year's ESPYS, an annual awards ceremony presented by ESPN to pay tribute to individual and team sports achievements, During the event, Jenner was presented the Arthur Ashe Courage award by Amy Wambach, an American soccer player and Olympic gold medalist who is also openly gay and married to her long-time partner. Given the milestones experienced by the LGBT community when it came to same sex marriage, this presenting of the award by someone gay to someone celebrated as a transgender was very symbolic.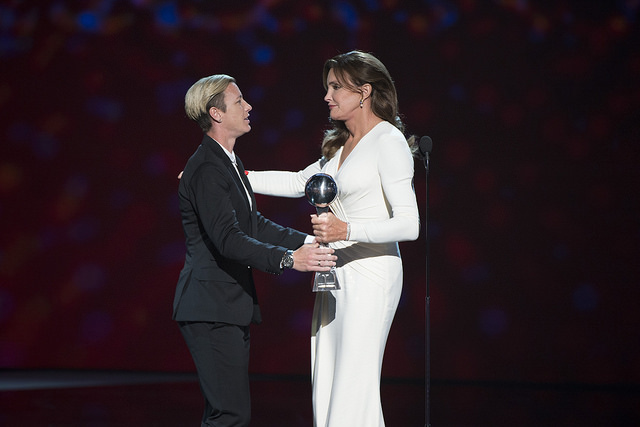 Caitlyn Jenner accepts the Arthur Ashe Courage Award at the 2015 ESPYS. She stands with award presenter Amy Wambach
Being gay and being a transgender might seem the same for someone who has no personal experience – meaning they don't know anyone with going through these issues or don't really read up about it. While the lines are often blurred between both parties and they are lumped together under the LGBT group (lesbian, gay, bisexual and transgender), what each group experiences is different from the other. Transgender means dealing with issues on gender (as people experience gender dysphoria or feeling a mismatch of their gender with their physical body), while being homosexual deals with issues of sexuality and sexual preference. Someone who is gay or lesbian can simply "come out" while transgenders experience so much more in terms of their gender identity and assigned sex. To transition, they can undergo surgery and therapy, use hormones, go through procedures for changing of their voice, hair and overall appearance. For Bruce Jenner, this has been happening for decades. Before marrying Kris Jenner, he had already started transitioning, but stopped once they met and got married. But 23 years later, he's made that jump to finally transition and emerged victorious and happy as Caitlyn Jenner.
When it comes to Vanity Fair's history shoot with Jenner, the hair and make-up preparation came from the style squad of Mark Carrasquillo, Deborah Lippman and Cuban American hairstyle giant Oribe, who styled Jenner's hair in his classic "over the top sexy starlet hair". Oribe had talked to Jenner before the Vanity Fair shoot and agreed on a natural-looking yet glamorous hairstyle that shouldn't look overly done.
Cindy Crawford's hair was the inspiration peg, which meant going back to the 90s and coming out with tousled and wavy warm brown supermodel hair that screamed sexy and naturally alluring. Those days, you didn't know if Cindy Crawford spent hours with a talented hairstylist to create that natural stylishly windblown look or she just came from the beach and happens to be Venus. It was that good and was definitely envy-worthy. A good peg for Caitlyn Jenner. The Cindy Crawford of today even tweeted about the whole thing, saying, "Okay @Caitlyn_Jenner borrowed my hair for her @VanityFair shoot. Now, can I borrow her legs?! Great work @oribe!"
How was the whole look created? Starting with her hair, the luxurious mane was created through Oribe's own brand of hair styling products. First off is a volume-adding product called Dry Texturizing Spray, which gave Jenner full-on glamorous hair with just the right sexy texture. To help in styling and give all those waves some shine, body and nourishment to make it behave just right, Oribe also misted on some Signature Royal Blowout Heat Styling Spray. Oribe even gave Jenner an after care package for hair maintenance of her hair extensions as well – the Oribe Masque for Beautiful Color, Shampoo for Beautiful Color and Conditioner for Beautiful Color.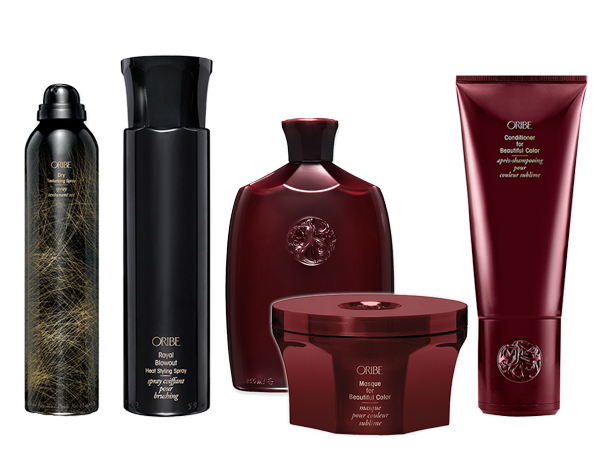 Oribe Hair Care Products
As for make-up, master make-up artist Mark Carrasquillo took the reins, giving her a dewy, soft look that was all natural and all woman. In his words, the objective was to make her feel and look beautiful when she looked in the mirror. "I didn't want her to look like a man in a dress," said Carrasquillo. "I wanted her to look like a beautiful 65-year old woman." For Jenner's make-up, Carrasquillo used foundation and concealer, doing a semi-matte feel for that soft look that didn't come out with too much shine. Jenner's angular features made sure that the make-up maven did not need any shadowing or contouring done. Her look was pretty much clean and simple, with just definition in her eyes using Tom Ford Eye Defining Pen and minimal eye shadow. Even her lips for the front cover were just a shade of the pencil mixed with lip balm for a light feel, giving Jenner that pure and somewhat vulnerable look that she had on the cover. But for her other pictures, it was more dramatic, using a bold shade of red through Jungle Red by Nars. Her outfit also echoed her lip shade in the inner pages, with Jenner shown in the driver's seat sporting a hot red dress, turquoise shell sunglasses and curled up highlighted hair.
INSPIRING STYLES FROM OTHER TRANSGENDER CELEBRITIES
Jenner has certainly set an example and serves as an inspiration to the transgender community. She is already known for her impeccable taste in wardrobe and her personal style. But in the world and community of trans genders, who are those that also rise above? Although there is still a lot to be done about acceptance of transgender people all over the world, there are those like Caitlyn who have publicly risen and are open in their transgender status.
Janet Mock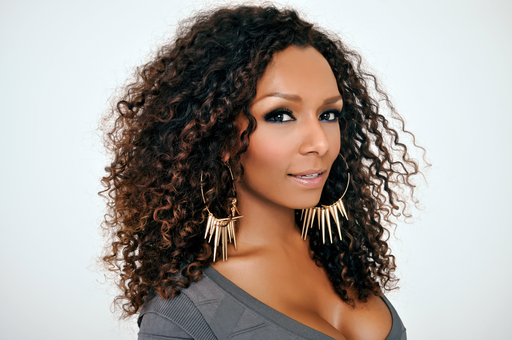 Janet Mock is an American writer and transgender activist, as well as the author of Redefining Realness, which she released in 2014 and which talks about her experience transitioning from a boy and finding her real identity and becoming a transgender woman. She started out her career as a staff editor on People Magazine and is mainly focused on creating transgender-specific programs to help the young LGBT teens through different youth centers as well as through the Harvey Milk High School, which is a high school for LGBT teens in New York City. She is now also working as a contributing editor for Marie Claire. She has been very active and outspoken in defending the transgender community, often taking to social media to raise her message, even being part of a Twitter feud with Piers Morgan in 2014 when she felt that Morgan was sensationalizing her life and not focusing on the transgender issues raised by her book.
In terms of looks, nobody can deny that Janet Mock is a beautiful woman. Formerly named Charles Mock, she chose the name Janet after her idol Janet Jackson. Usually photographed with her signature hair of gorgeously tight curls (she believes very much in deep conditioning it!), Mock certainly knows how to use fashion to her advantage, always appearing with flawless make-up, just the right accessories, with never a strand of hair out of place.
Laverne Cox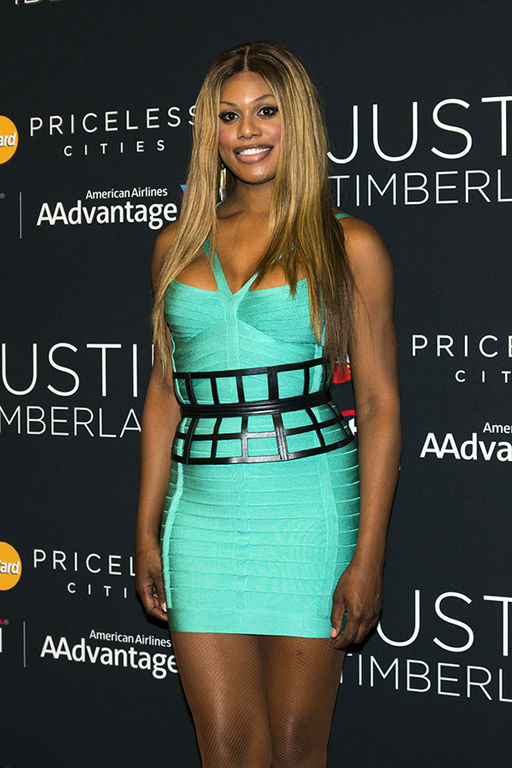 Ironically, Laverne Cox is best known for her Emmy Award nominated role on Orange is The New Black where she plays a recurring role as a transgender woman named Sophia Burset who gets sent to prison for credit card fraud. She is shown as a transitioning transgender in the series and her twin brother M Lamar is shown as the former Sophia who was still male. Other than being an actress, she is also a television producer, a reality television star and an advocate for transgender rights. Back in June 2014, she was featured on the cover of times and is the first openly transgender person to do so. She has won a lot of awards for her support and work on spreading awareness about being a transgender.
Carmen Carrera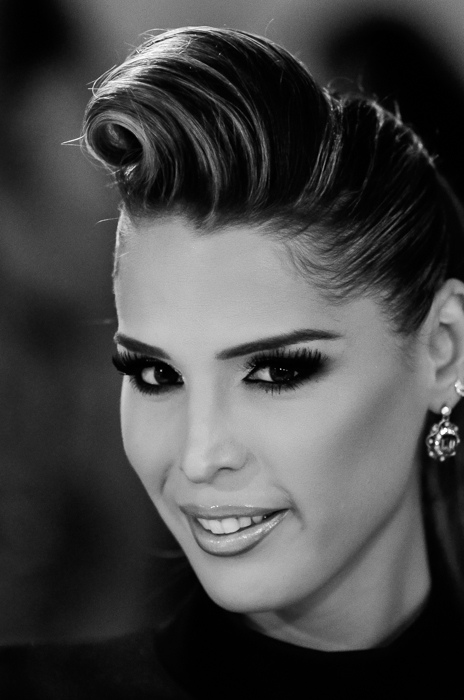 Born Christopher Roman, Carmen Carrera is a model, reality television personality, burlesque performer and actress, this stunning woman was first brought into the spotlight on the reality show RuPaul's Drag Race, during its third season. Before she fully transitioned to a woman, Carrera was into cross-dressing and identified herself as a gay man, but openly transitioned to becoming a woman after filming for Drag Race. Today she is one of the most famous transgender faces, brought to life as well through the works of known fashion and celebrity photographer David LaChapelle. She also made headlines when people started a petition to have her become the first transgender Victoria's Secret Angel. The petition reached 36,000 signatures but didn't push through as Victoria's Secret failed to reply. For Carrera, an outspoken transgender activist, it was also about having a respectful representation of all kinds of women on the runway, including transgender women.  And why wouldn't they? Victoria's Secret angels may be an elite group of super models, but its there ever a transgender woman fit to get a spot beside them, it would be Carrera with her almost regal beauty and her incomparable style and flair.
Isis King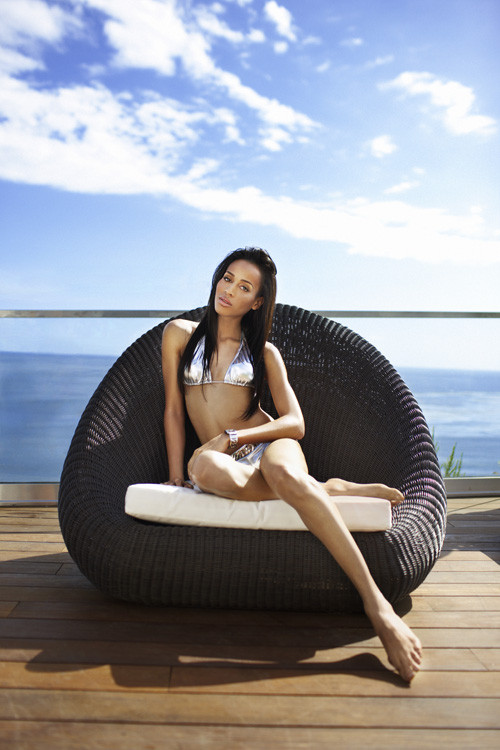 Another well-known figure and personality in the transgender community, Isis King is the first transgender woman to appear and complete a season of the television show America's Next Top Model. She had first tagged herself as gay back in high school but felt it didn't accurate describe what she felt about herself and about the other gender. After appearing on the Tyra Banks show, Banks had introduced her to Marci Brown, another transgender woman who is also one of the best gender reassignment surgeons. Brown offered her an all expense paid surgery to complete her transition fully as a woman. She accepted and began having her body change to include full transition to female parts. After this big milestone in her life, she was interviewed on Larry King Live. No one can deny the beauty and style of this woman, what with her being a runway fashion model for years before even going on America's Next Top Model. Her rise in the public's eye mirrored her full transition into a stunning woman, earning her a topnotch place on the list.
HAIR TIPS TO HELP WHEN TRANSITIONING
When it comes to transitioning, becoming a transgender man or woman is definitely hard, stressful and it takes time. While there are hormonal pills and medicine, there are also some factors in a person's appearance that plays a big role in identifying which gender you are. One of those visual tags is about hair. The appearance of your hair can say a lot about you. Perfectly straight men with long hair identify with this problem of getting mistaken labeled as female. So therefore, for men wanting to transform into women, hair is one of the first markers for change that can contribute to feeling or looking feminine. When growing out hair or choosing a wig, make sure that the chosen hair color is within the range of your own natural hair to make it fit you better. Cool hair shades like light and platinum blonde go with skin complexion that is cool as well. Warm skin tones goes with warmer hair colors, like those with reddish and brown highlights. When it comes to haircuts, make sure to soften the look of your face with waves or bangs that help frame your face. Since male faces are more angular, hair can help soften or frame the face so avoid angular bobs but instead go for something that curls up to your cheeks. You can consider as well having bangs if your forehead is too high, so that your face doesn't look too long or angular. If you aren't growing out your hair or haven't grown it to a longer length, you can also try investing in wigs. Make sure you get the proper fit, as ill fitting wigs can be easily spotted if worn too low or worn too high that it emphasizes a large forehead. Be real in your own skin.
Whatever the case, it is definite that the transgender is a growing community that is just looking for support and acceptance like the rest of us. And it's harder for them to be their own selves than it is to live our own lives. And it seems, as seen on the faces and photos of the beautiful transgender celebrities we've seen on this list, starting with Caitlyn Jenner, that becoming truly beautiful is a natural progression when accepted as a transgender by people who matter in their lives. The glow and self-possessed style seen in these women is coming from that of true acceptance of themselves and having the power to express themselves completely, naturally and truly.