Almost all women deal with mild hair breakage at some point, and in some cases large numbers of hair strands are lost when hair is subjected to aggressive cosmetic treatments or undergoes extreme makeovers. Breakage is more common in black hair, which is rougher and more brittle than other types of hair.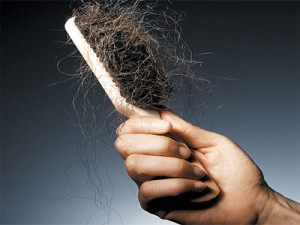 We normally lose 100 strands each day, but if you observe a large amount of broken strands or massive shedding every day, it's time to take a look at the causes and fix the problem using natural products.
Hair breakage causes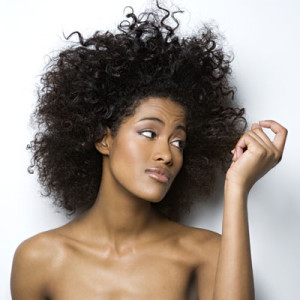 Before applying the right treatment you need to identify the exact cause of hair breakage and eliminate it. Here are some of the culprits:
 Bad habits such as twirling your fingers in your hair or tugging; the old piece of advice of brushing your hair 100 strokes each day is equally dangerous for your hair;
 Stress caused by inappropriate hairstyle, such as tight ponytails or extensions, and by hair accessories like rubber bands and hairpins worn too tightly;
 An unhealthy diet, lacking crucial nutrients such as proteins, zinc, iron, and vitamin B12;
 Styling on wet hair. Wet or moist hair is more fragile and prone to mechanical breakage. Wait until the hair is damp or almost dry;
 Excessive use of hair-care devices, such as dryers, flat irons, and curling irons. Heat penetrates the hair shaft and makes it brittle and more vulnerable to breakage;
 Using styling products and chemical treatments too often is not recommended either, because chemical agents applied repeatedly affect hair shafts and roots. Even your shampoo may be affecting your hair if it contains sulfate;
 Losing weight too fast. Losing more than 15 pounds leads to several months of hair shedding, but eventually the health of your hair comes back to normal;
 Sun exposure. Hair that was exposed to sun during summer months may show signs of weakness several months after.
Natural remedies for reducing hair breakage
• Water
Lack of moisture is one of the leading causes of hair breakage, especially in black hair. Dehydrated hair loses elasticity and immediately snaps when combed or simply handled with your hands. Besides washing hair, you can replenish its hydration levels by spraying it with water or water based mixtures. Water consumption is equally important for your hair and your health.
• Eggs
Eggs represent one of the best-known and effective natural treatments against hair damage. Use the entire egg on clean, damp hair. Leave the mixture on your hair for half an hour and rinse with lukewarm water. Don't use hot water to wash your hair or rinse hair treatments, because it makes your hair dry and vulnerable by eliminating its protective oils;
• Honey
Another solution for preventing hair breakage is adding 2-3 tablespoons of honey to 1 cup of your conditioner and applying the mixture to wet hair. Honey helps closing the hair's cuticles and makes it less prone to split ends or breakage. Moreover, it gives it a beautiful shine;
• Using natural oils before shampooing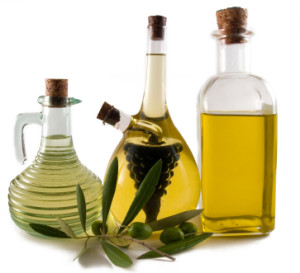 The best solution against black hair breakage is using natural oil treatments. Before washing your hair with shampoo, apply a mixture made from any of these ingredients: grape seed oil, olive oil, argan oil, aloe vera oil and shea butter. These oils have more powerful effects when applied warm. Massage your hair and your scalp with oil, wrap your head with a hot towel and leave it for at least half an hour;
• Baking soda
This white powder has numerous cosmetic and housekeeping uses, and it's also time to test it on your hair. Baking soda removes hairstyling products from your hair and dead skin from your scalp. After shampooing, rinse hair with a solution of baking soda and water and let it set for 5 minutes before the last rinse. Some women wash their hair using only baking soda, but it takes several weeks until the hair gets used to it and you have the same results as using shampoo.
• Vitamin E
Add several vitamin E capsules to your shampoo and your hair will become more elastic and well-nourished.
• Coconut oil
Use coconut oil as a pre-shampooing treatment and your hair will become lustrous and more resilient;
• Yogurt
Dairy products contain lactic acid which cleans the hair gently, while the fat found in cream and yogurt helps retaining moisture. You can apply yogurt once a week, mixed with eggs;
• Vinegar
Vinegar is an excellent conditioner which closes the hair's cuticle and makes it less vulnerable to breakage. You can add a few drops of essential oils to the water and vinegar mixture in order to reduce odor.
• Onion juice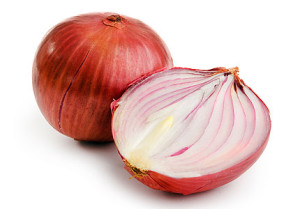 One of the elements encouraging hair growth is sulfur, which is also found in onions. Onion juice is one of the best homemade remedies against hair loss. It may be difficult to stand the smell, but remember that you wash the hair afterwards.
• Avocado
Avocado is not only a very healthy fruit that you should include in your diet more often, but also an effective hair treatment. It can be used as a deep moisturizer in combination with banana or natural oils to reduce split ends and soften hair.
• Banana
A treatment you can apply once a week is banana paste. Use a ripe soft banana, mash it (preferably in a food processor to eliminate large chunks) and apply it to your hair. Effects are more visible if you cover your head with a plastic cap, as this will help locking in the nutrients. Shampoo your hair and rinse well. The banana paste will be easier to rinse off if you make it smooth enough. This mask is should be applied once a week.
These are the most basic natural products which are effective against hair breakage. You can mix several natural remedies as you like, and prepare your own original, homemade hair treatments. Instead of spending large amounts of money on expensive hair treatments, you can have a look in your refrigerator and kitchen and prepare an effective mask against hair breakage within minutes.