The blonde versus brunette battle has always existed and it goes back to perceptions about perceived personalities. For instance it has always been said that "blondes have all the fun" and "brunettes tend to be more intelligent." These are just perceptions and when it comes to hair trends for some reason blondes always want to go brunette and vice versa. Our celebrities are a good example of the coveted switch, with many changing their hair color to brunette from blonde.
Dakota Fanning
Last year Dakota Fanning made a bold move by switching from blonde to brunette. She chose a dark brown tone, which admittedly gave her a much-sophisticated look.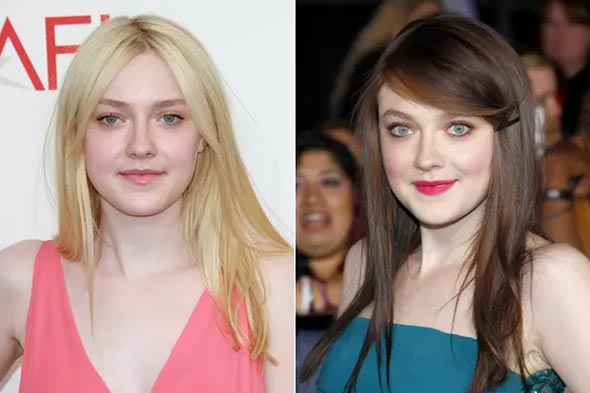 However, recently the actress has been spotting her characteristic blonde hue.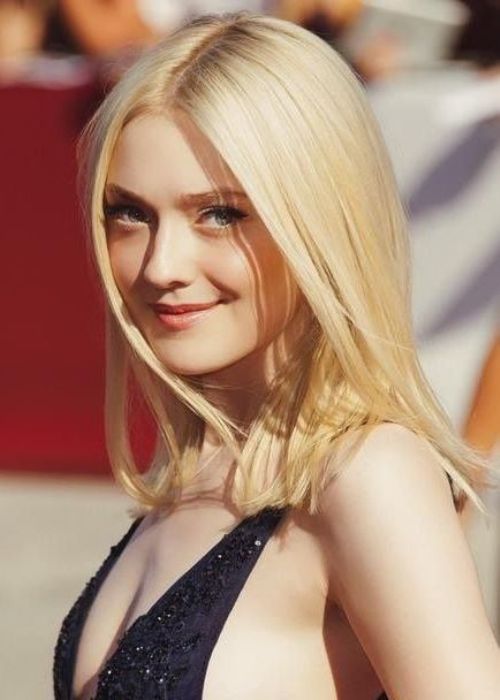 Jessica Biel
Acclaimed actress Jessica Biel is another actress who went brunette from blonde. She has always experimented between blonde and brunette looks, spotting blonde shades around 2010 and choosing a brown tone more recently.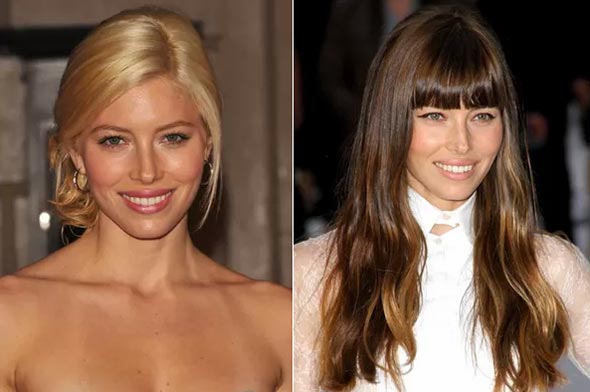 Most recently for the 2014 Oscars, Jessica Biel spotted a gorgeous side swept ombre look.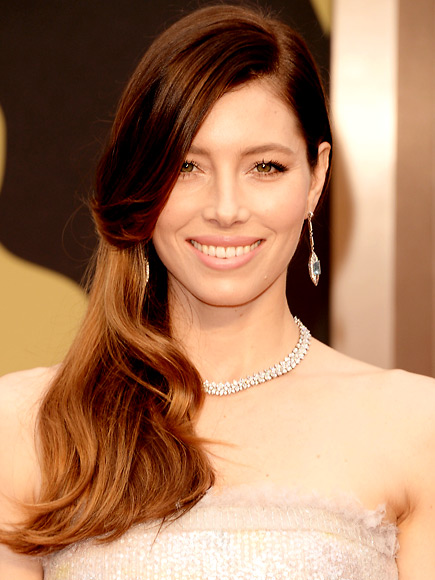 Britney Spears
If there is someone who is so unpredictable with their hair styling choices it is Britney Spears. She shocked the world when she shaved her hair in 2007, something that was sparked by a lot of controversy. However, her most notable hair change would be going brunette from her signature blonde locks.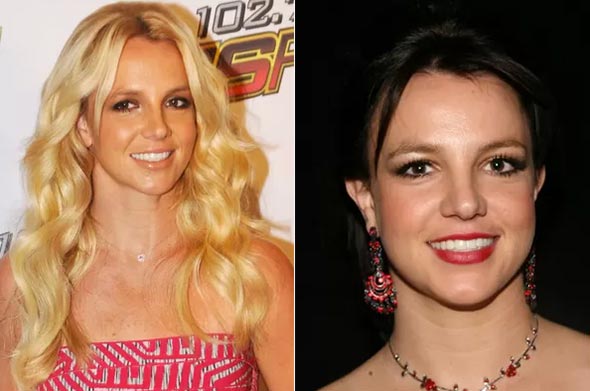 This year the singer has been seen spotting a myriad of hair cuts, with the sophisticate blonde bob-cut look she had for the launch of her lingerie line in September creating a buzz.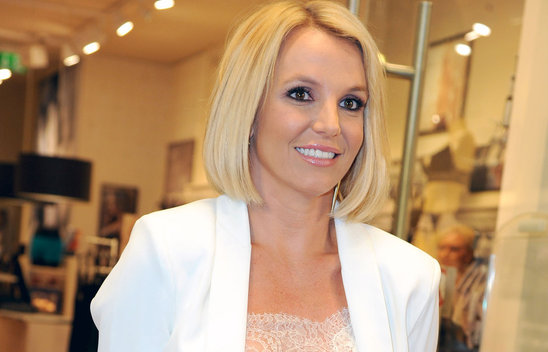 Reese Whitherspoon
Reese Whitherspoon is another celebrity who has always been known for her characteristic champagne blonde hair. However, the actress went for a bold look and switched up her hair color from blonde to a reddish-brown tone.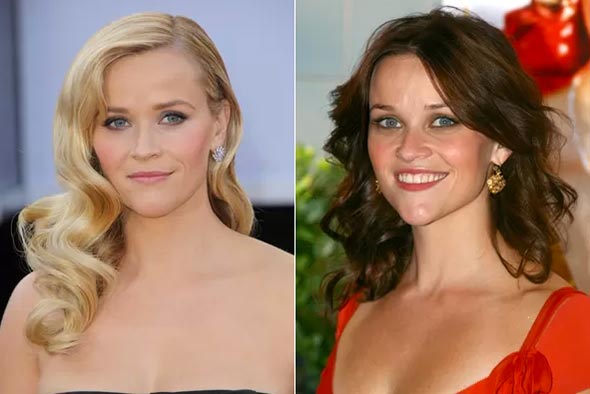 Reese Whitherspoon went back to her signature blonde look late last year and has kept it blonde since then.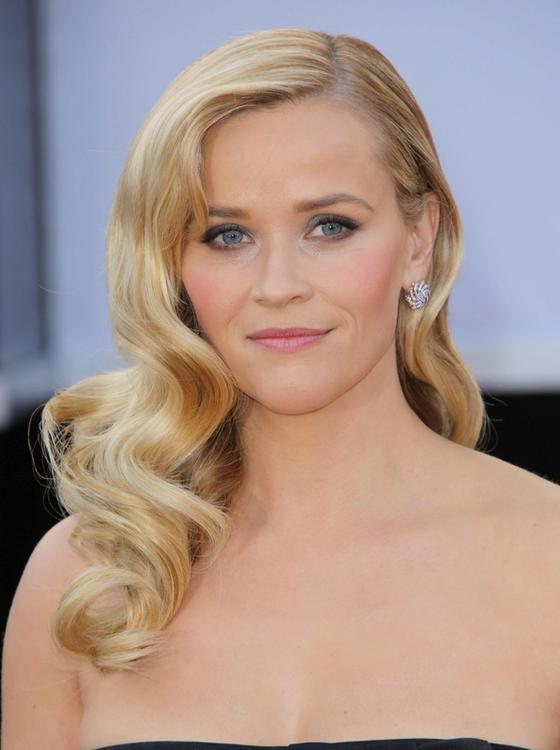 Katherine Heigl
Katherine Heigl has never been shy when it comes to her hair color choices. She has on multiple occasions switched between blonde and brunette hair colors, which always suit her skin tone giving her an effortlessly glamorous look.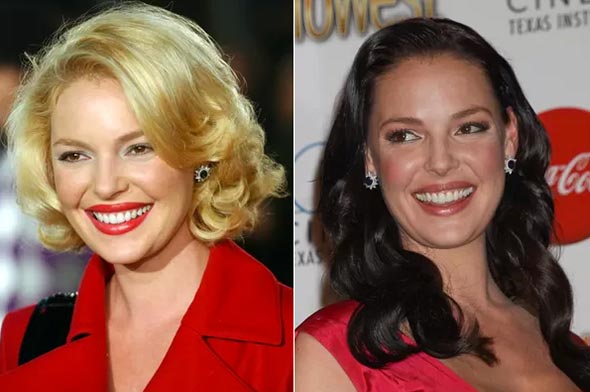 Recently Katherine Heigl has been spotting a bold espresso hair shade.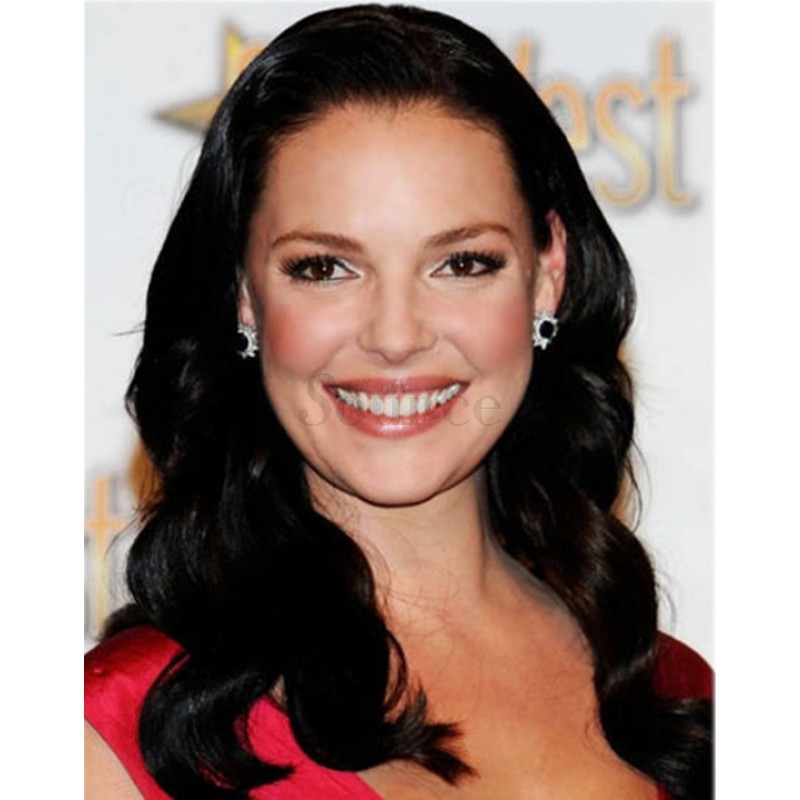 Hillary Duff
Hillary Duff is another songstress/ actress who has experimented with the blonde and brunette hair tones. We first got introduced to her as the sweet blonde teenage pop singer, but as the years went by she experimented with brunette looks for a presumably more mature look.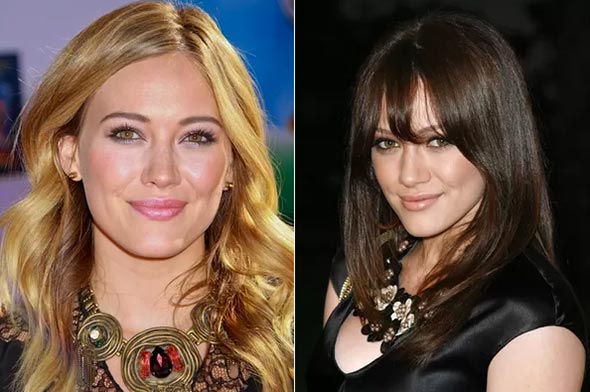 In May this year, Hillary shocked us when she chopped off her hair and spotted a blonde short cut.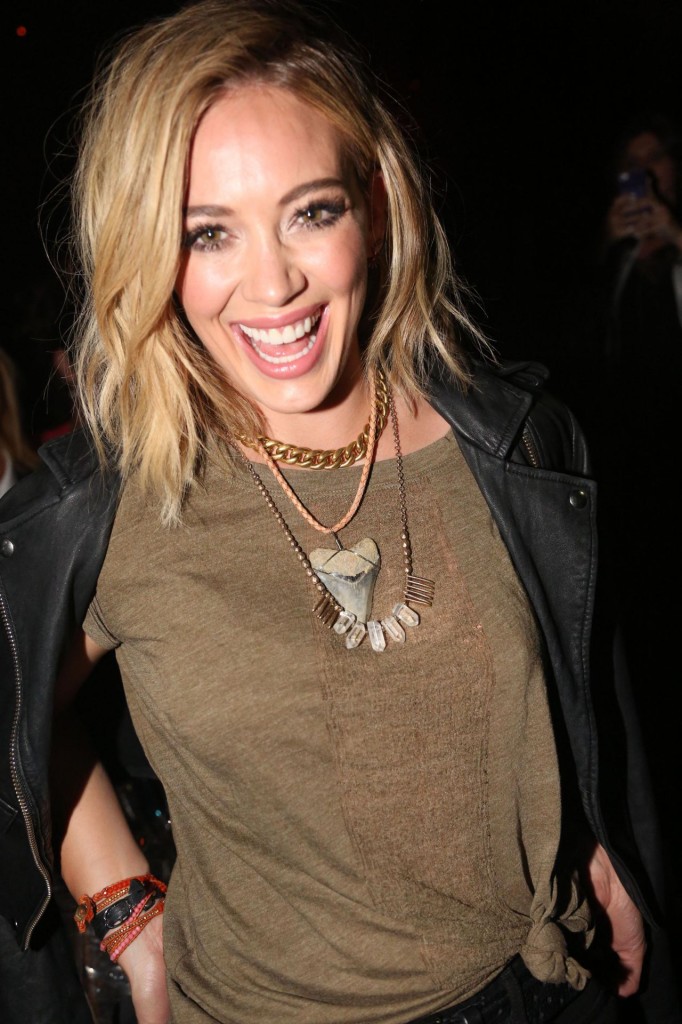 Jessica Alba
Jessica Alba is yet another renowned celebrity well known for her ever changing hair color choices. She often goes for chocolate and coffee brunette tones in varying lengths giving her sophisticated and elegant looks.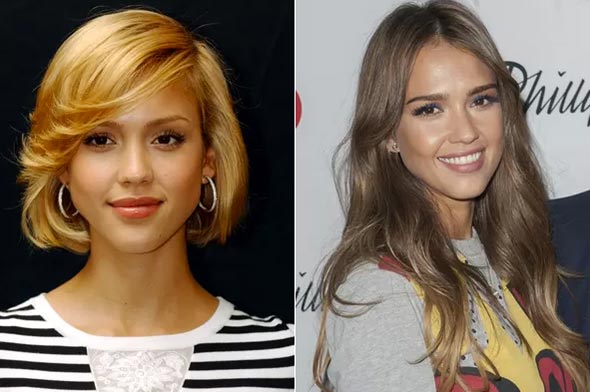 This year she has spotted an array of brunette tone cuts, with her 'bronde' look being one of the memorable styling choices she spotted this year.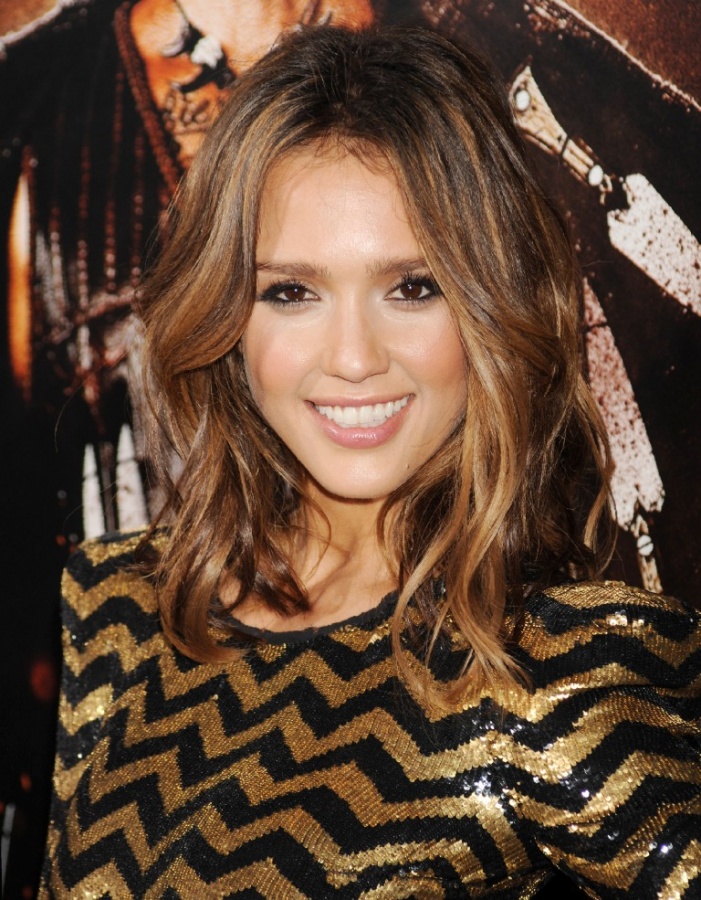 Kiera Knightley
Kiera Knightley is a natural brunette, but she went caramel blonde at one point. Known for keeping her hair chin length, she again switched back to her natural brown hair color.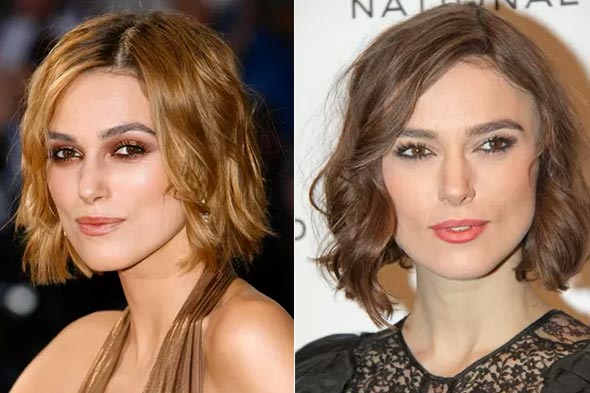 Her brown retro waves topped off with subtle smokey eyes for the 2014 Hollywood Film Awards is among her memorable hair looks this year.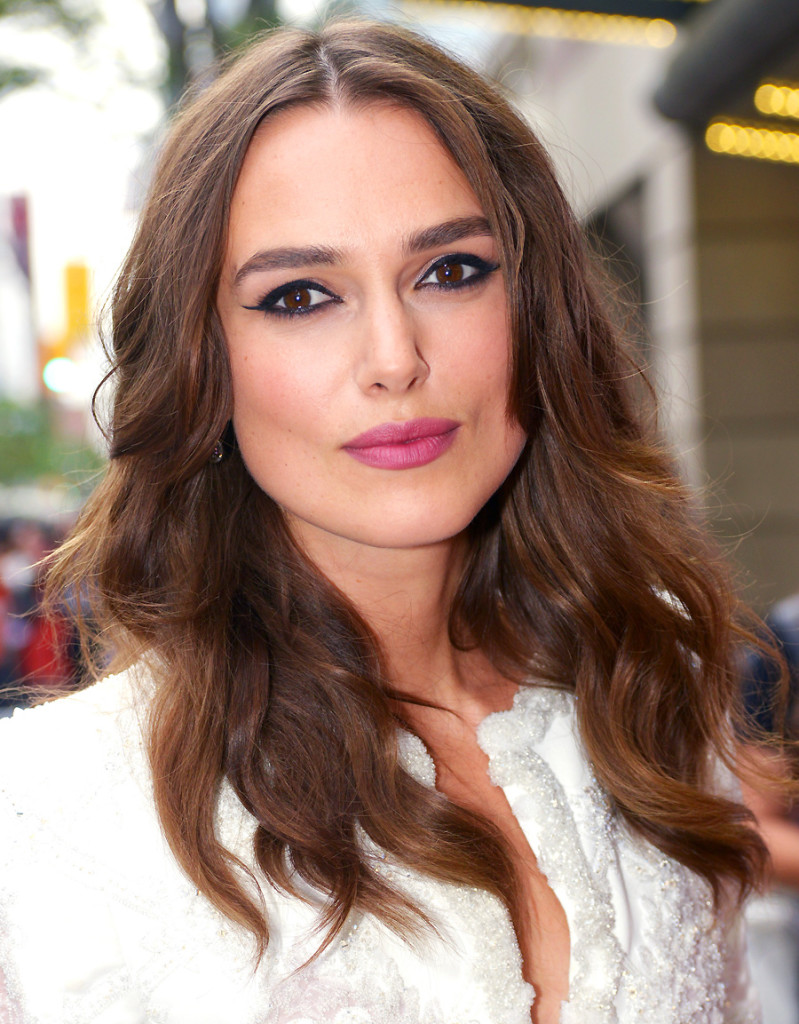 Nicole Richie
Nicole Richie has always spotted a blonde hair hue, but she went brunette after giving birth. She chose a brown hue giving an astounding prominence to her eyes.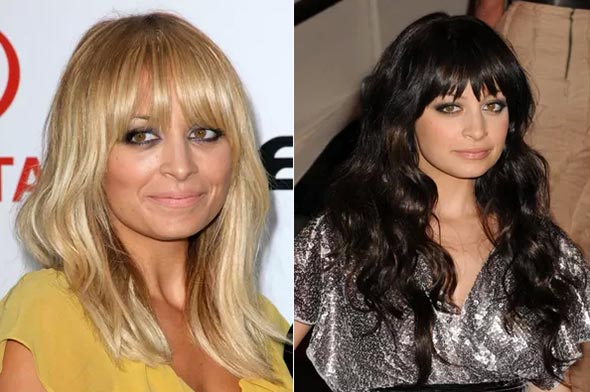 This year Nicole went a bit wild and dyed her hair blue. This was after spotting lavender colored hair in March, a styling choice she attributed to a request from her daughter.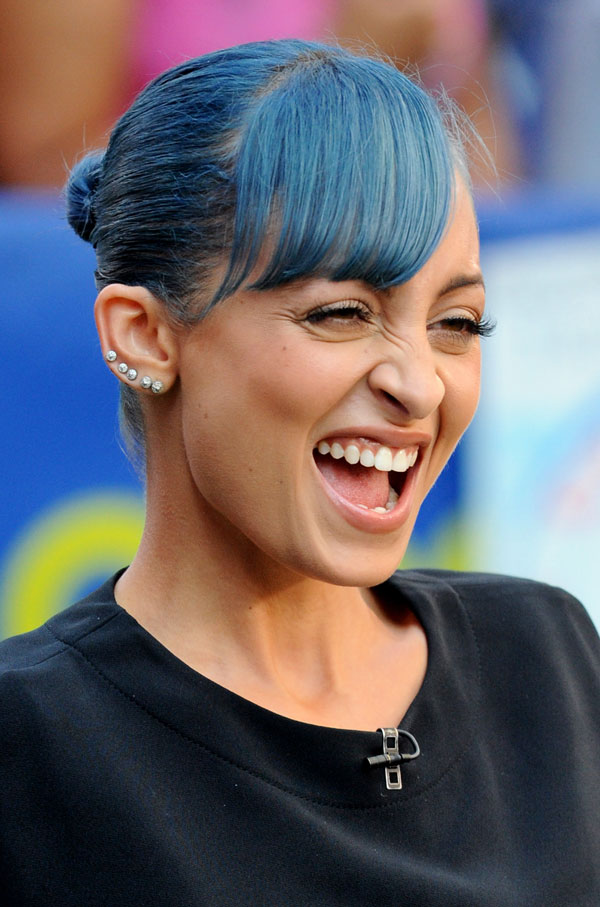 Cherly Cole
Cheryl Cole has always been known for her characteristic brunette hair tone. However, she spotted blonde highlights at some point and even went for a deep red hue look. She finally settled for a brown tone giving her a soft, chic look.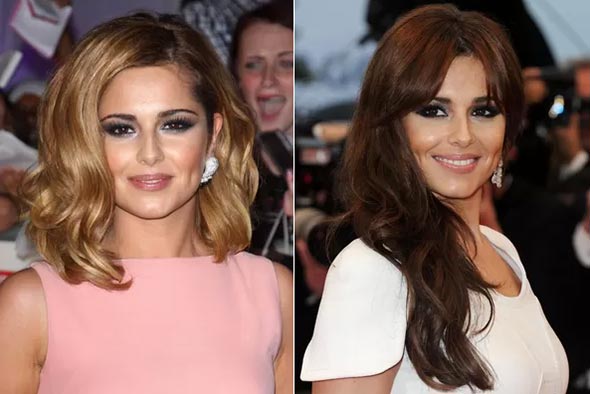 In March this year the singer spotted a 'Bronde' look, which she said had been inspired by Chloe Kardashian.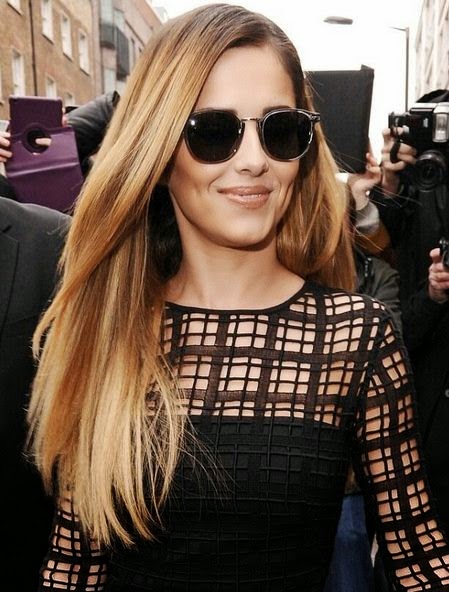 Regardless of the blonde versus brunette 'hair war' these celebrities have shown that a new hair tone can be precisely what you need to revamp your look. The 'Bronde' look, a combination of blonde and brunette hair tones, is also a worthwhile choice for anyone who is stuck between the two color choices. Another tip from these celebrities is also to keep a hairstyle fresh by experimenting with different styling choices.