When talking about trending hairstyles the image that comes to mind for is long, gorgeous and glamorous hairstyles. Out of the norm hairstyles crop up among the celebrities now.  They might not be everyone's cup of tea but many celebrities can attribute a great deal of their success to them and do go on to become popular in part because of their misfit hairstyles.  Lets look at some of those celebs as we explore some of the trending Misfit Hairstyles that they and a  daring person might just want to try out.
Blac Chyna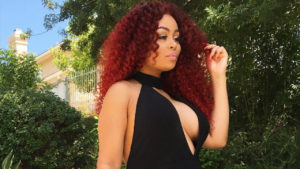 Well anyone who has not been living under a rock has heard,  seen and read quite a bit about this vivacious new celebrity who has hit the scene in the last few years as much because of her misfit hair styles as her prominent derriere.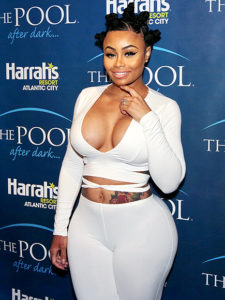 She can be said to be the first celebrity to come to fame based to a large degree on how shocking she could come across to her fan base and the general public. The more shocking she dressed and the more shocking her hair the more publicity she has been able to generate. Lately that has lead to her hooking up with a Kardashian and we all know who that is.  Rob Kardashian of course.  She claims credit to bringing Rob back from the brink, and she is probably right as she is more of a thrill generator then any hand full of pills or shot.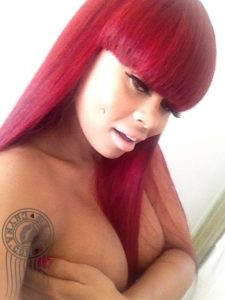 Here Blac Chyna is, sporting the misfit hair style of course, supporting her best friend Amber Rose who is currently competing in this years Dancing With The Stars on CBS.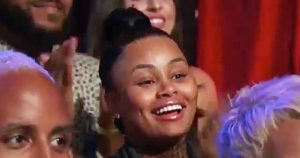 Many believe Blac Chyna inherited her flare for flamboyance from her mom Tokyo Toni.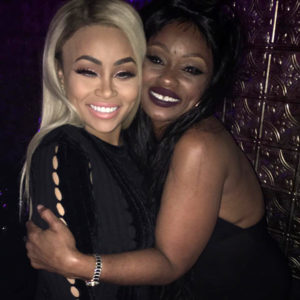 If you haven't been living under a rock you would know by now that Blac Chyna is pregnant with Rob Kardashian's baby.   The two of them make for a wonderful couple because they reinforce each others strengths while shoring up their weaknesses.   Blac Chyna is on record saying that she takes credit for rescuing him from the abyss of his vices and we can see that he is settling Chyna down from her, what some would say is, excessive flamboyance to the point of self disruptiveness.  The love and affection between them is obvious to see.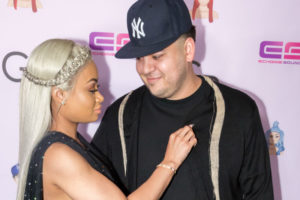 BFF's and Partners in Crime Amber Rose and Blac Chyna  
If Blac Chyna was one of the first celebrities to come to fame based to a large degree on her trend setting hairstyles then ex stripper to CEO of her own companies and close friend  Amber Rose is a close second.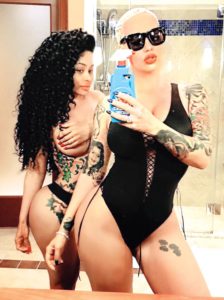 Once getting the spark from Blac Chyna,  Amber Rose  quickly wrote the book on new vogue Misfit style, and she now has the portfolio to prove it.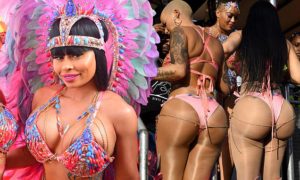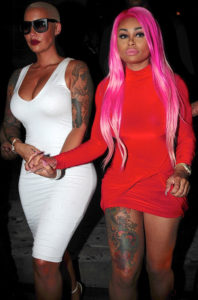 Amber Rose is currently competing as a contestant on this seasons Dancing With The Stars.  She had a pretty decent coming out dance yesterday and we at BHS wish her the best.  Of course she will have to get by Cheryl Burke and Brian Lochte who are causing quite a storm of their own.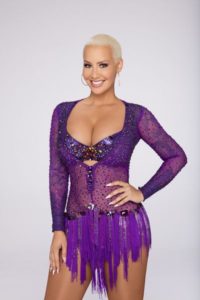 Cheryl Burke is a two time mirror ball winner who took a couple of seasons off to try new ventures but is now back with a vengeance to win her third one and Brian Lochte might just be the partner to get her there. That is if he can avoid the wrath of the Rio Hangover Hologans that stormed the stage of yesterdays live DWTS show.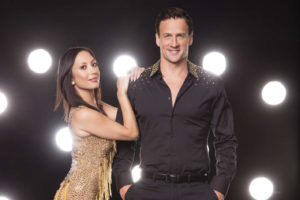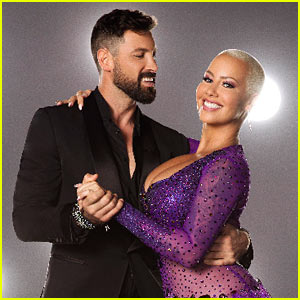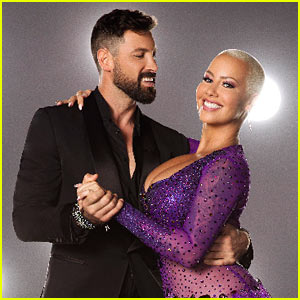 Ever the Misfit the very pregnant  Blac Chyna posed for this seminude picture.
As you might suspect from her name sake, we suspect Blac Chyna is really a Goth at heart.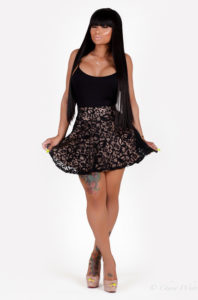 Barely able to hide her Gothic nature,  here we see Chyna clad in a black see thru with a closely cropped black hairstyle as she comes out of an LA night club earlier this year.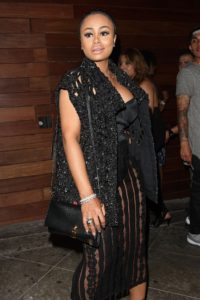 Not always in a misfit mood sometimes Blac Chyna just wants to blend in but with her curves even plain is outstanding.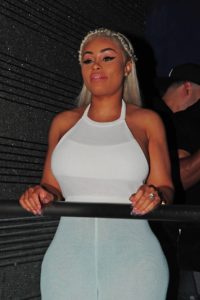 Will Forte's Half-and-Half Look
The Last Man on Earth star, Will Forte, turned up at the Critics Choice Awards this January spotting a rather unusual Half-and-Half hair look.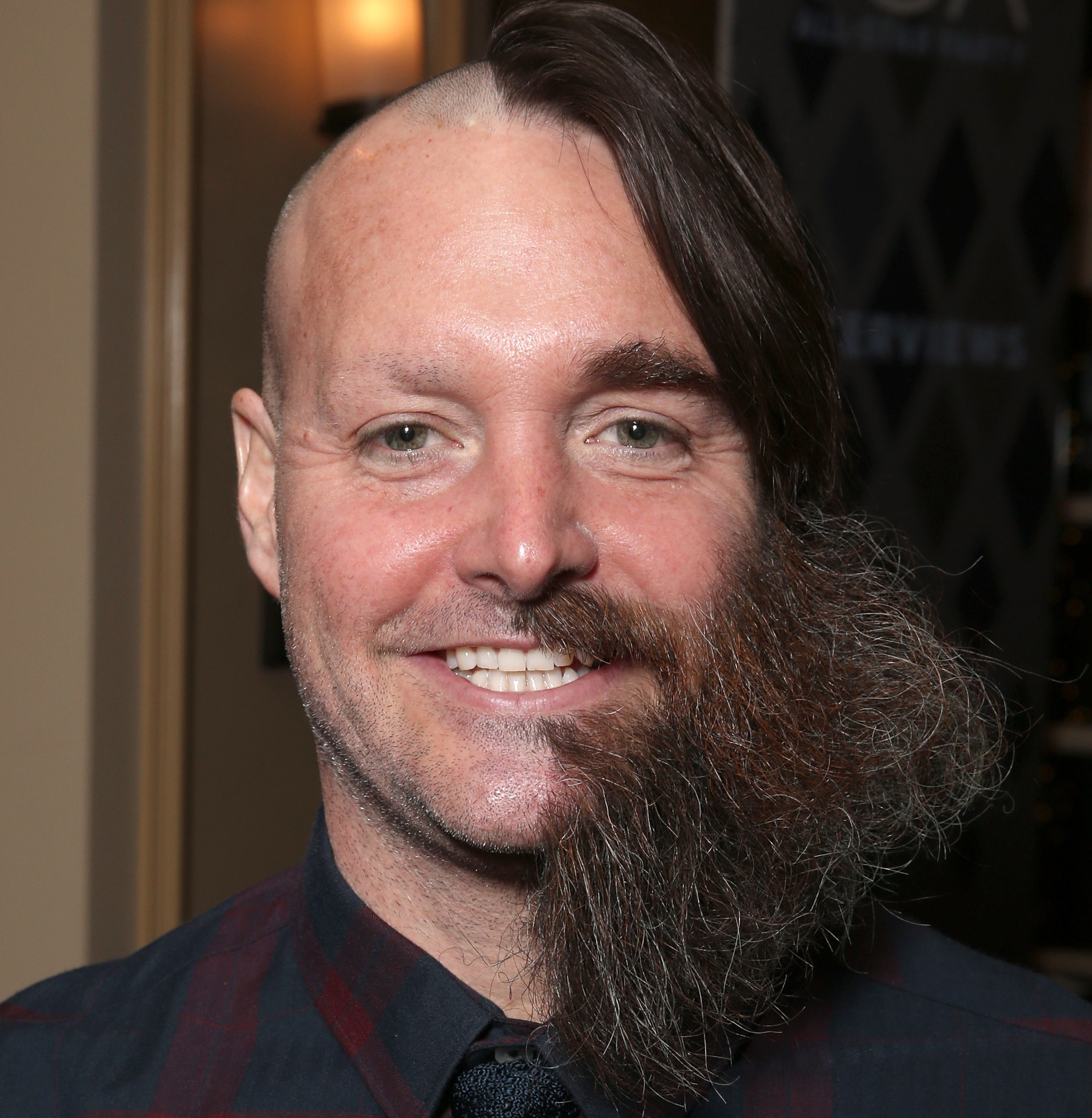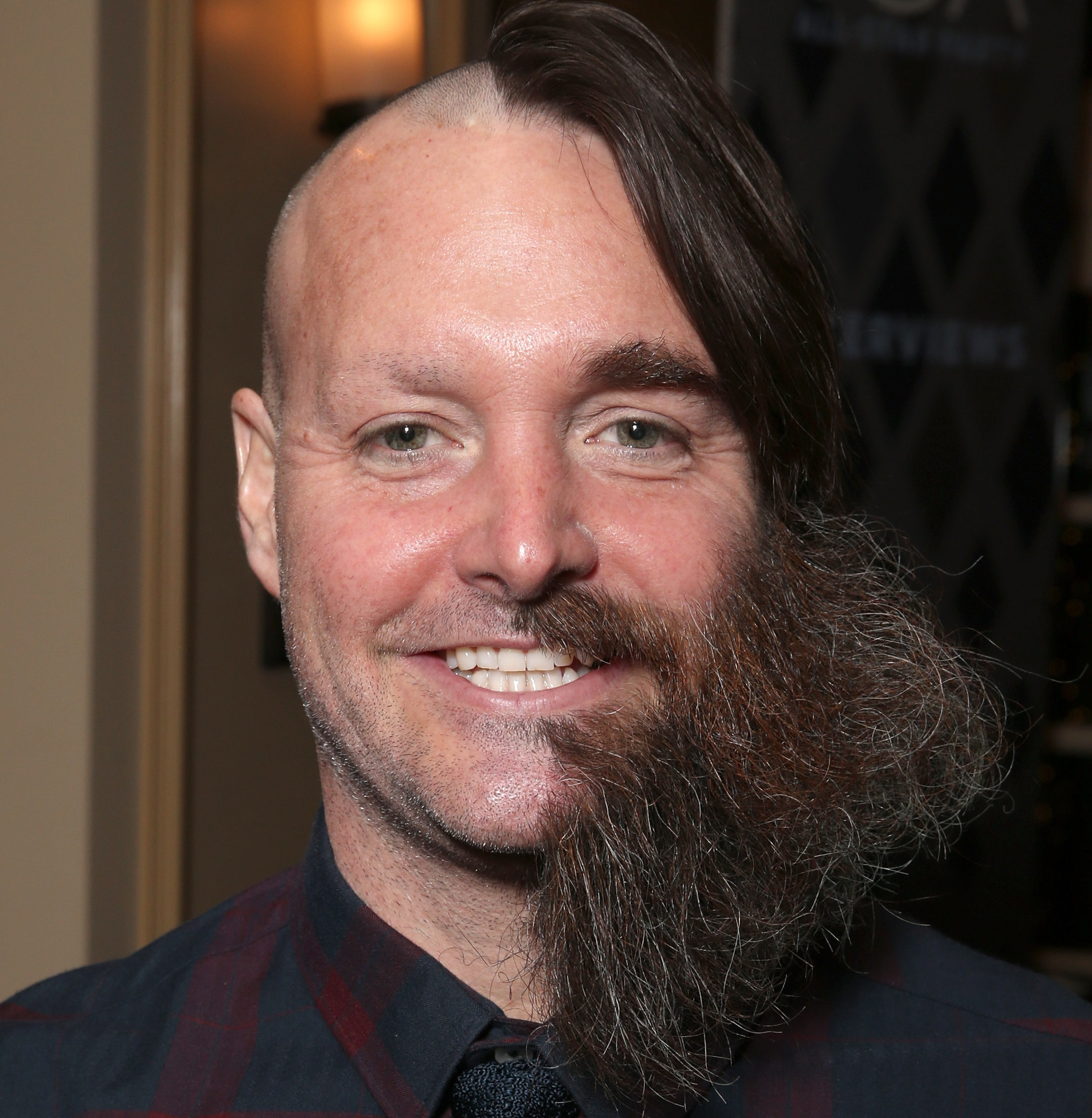 Will went the full yard by shaving off one half of the hair on his head, his beard and topped it off by also completely shaving off one brow. Well, we probably won't be seeing a lot of this look down the streets but it might end up being the next big Halloween male's hair trend.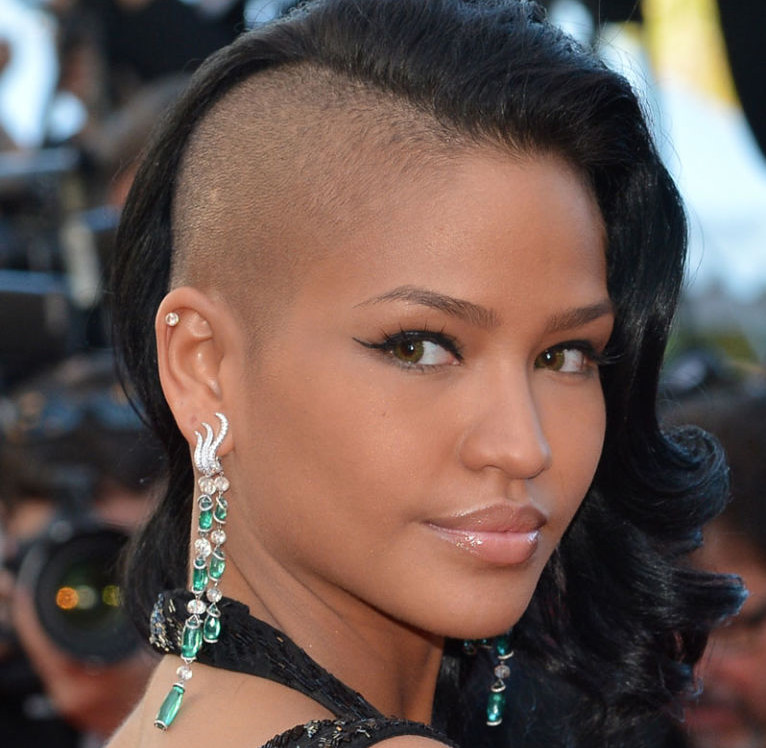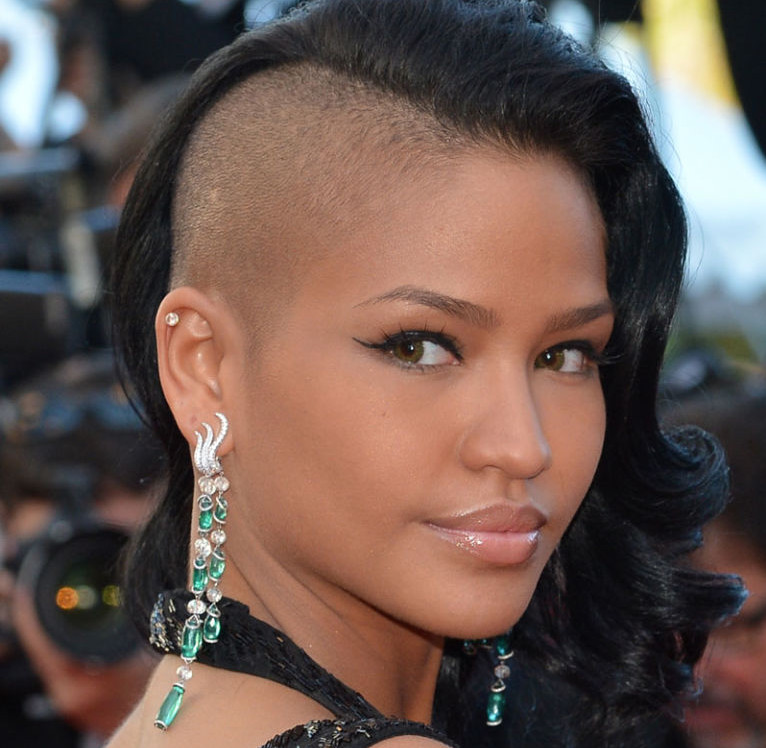 However, this trend isn't quite new and we have seen it in milder forms through celebrities wearing it including Jada Pinkett-Smith and Cassie.
Men's Bun French Braids
The man bun was pretty huge last year, with every daring man who has a sizable mane of hair spotting this look. Towards the end of last year, the Men's Bun French Braids is taking over and might just be the next big trend.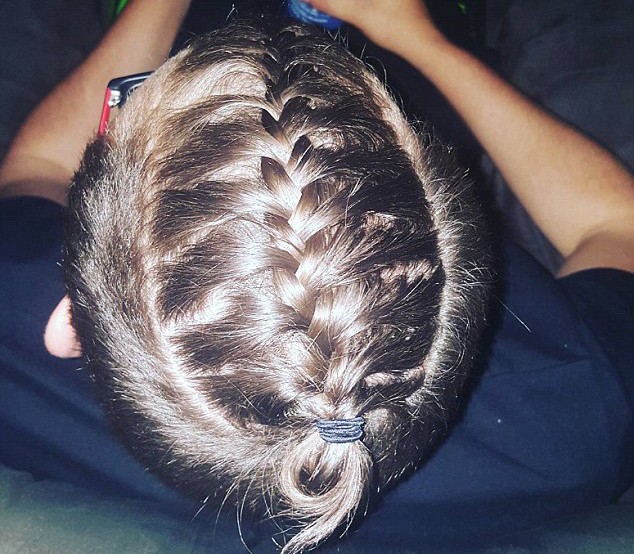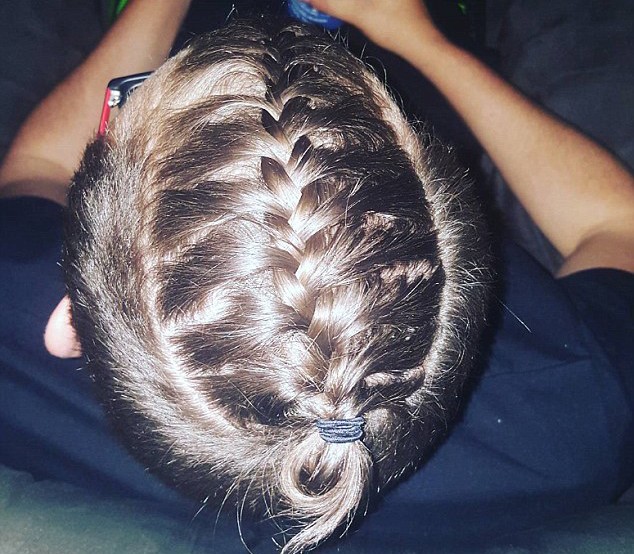 Men started posting their elaborate French braided hair on Instagram. Taking it a notch higher with the Man Bun, Man Bun Clip-ons are now on sale.
The Hun Hairstyle

The Man bun simply couldn't just rule alone on the popularity hair throne, and a new women's bun hairstyle is also making headlines. The half bun, lovingly referred to as The Hun, is quickly catching up as a trending hairstyle.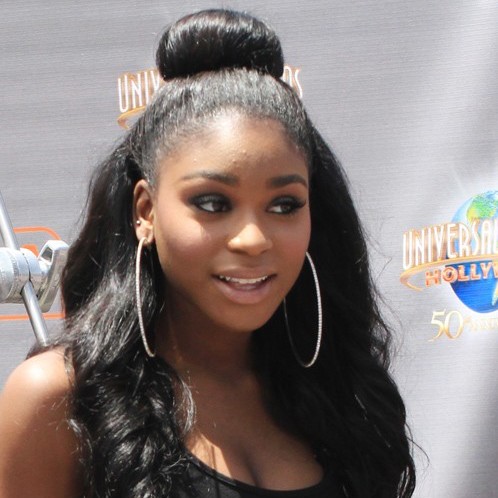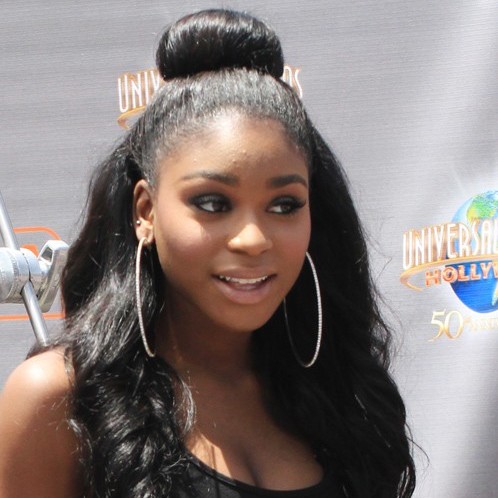 This is not a misfit hairstyle per se, but a quick and easy styling choice that anyone can style. Go crazy with it and try out the bun in different looks including a messy bun or braided bun.
Tie-Dye Hair
The Tie-dye hair trend is considered a softer Rainbow look. Channeling the 70's hipster look, which was also quite in trend much through last year.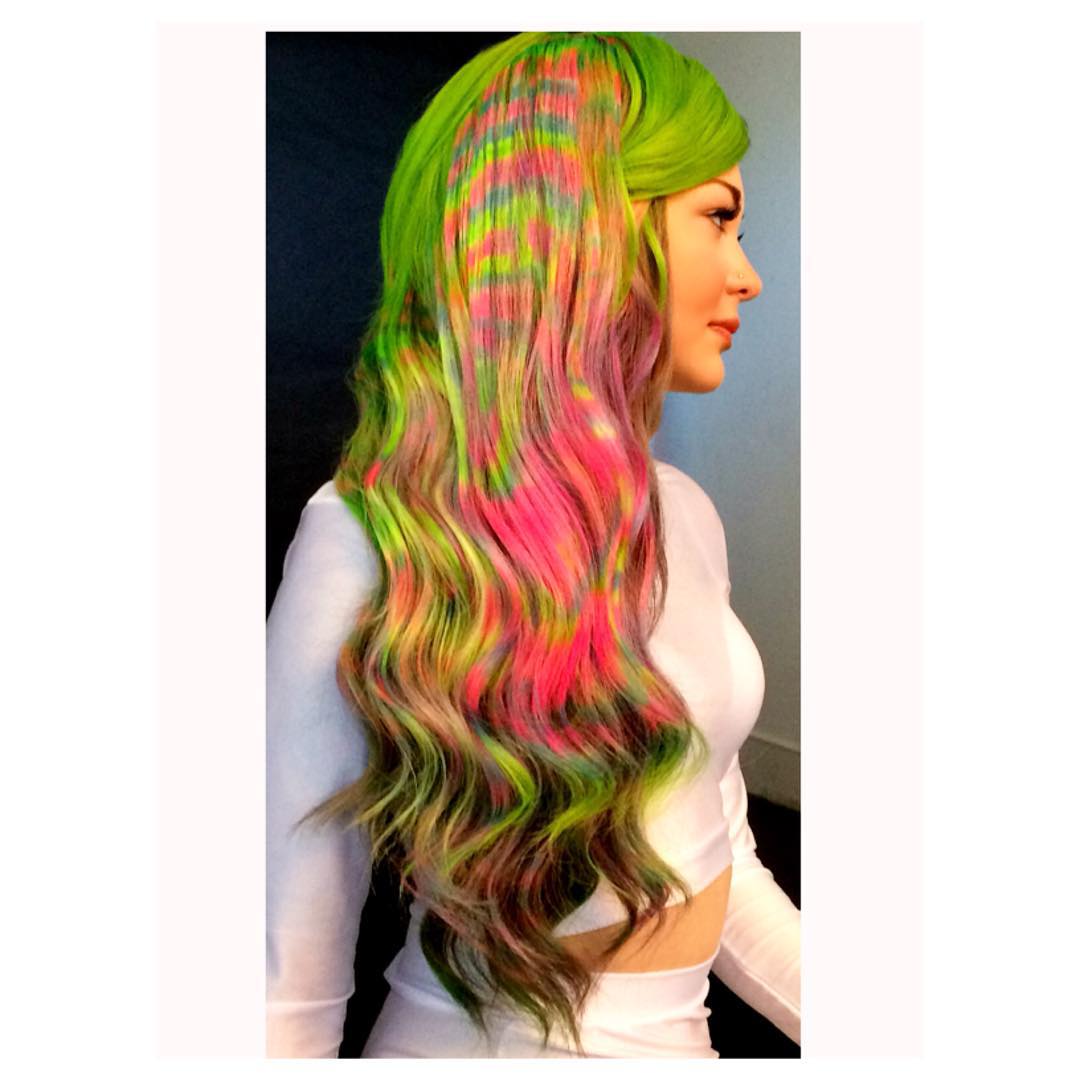 It might scream loud for some people, but if you are on that hipster trend it definitely is a hair look you might want to try out.
Rainbow Roots
The Colored Ombre (colombre) and dip dyed trend took last year by storm.   Rainbow Roots, which seem like a reverse version of these trends, seems to be cropping up to popularity.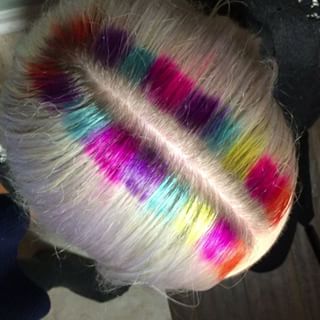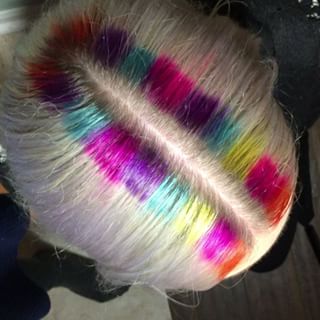 This trend just might stick around for a while, because it isn't too out of the norm. It also allows you to get some color, without committing by going for a 'half' colored look.
Glitter Roots
Also on the roots trend train is the Glitter roots trend. The Glitter on hair trend surfaced in popularity as seen on celebrities such as Leona Lewis and Rita Ora. The Glitter roots trend was the Glitter hair's predecessor, but it is still as popular with some women.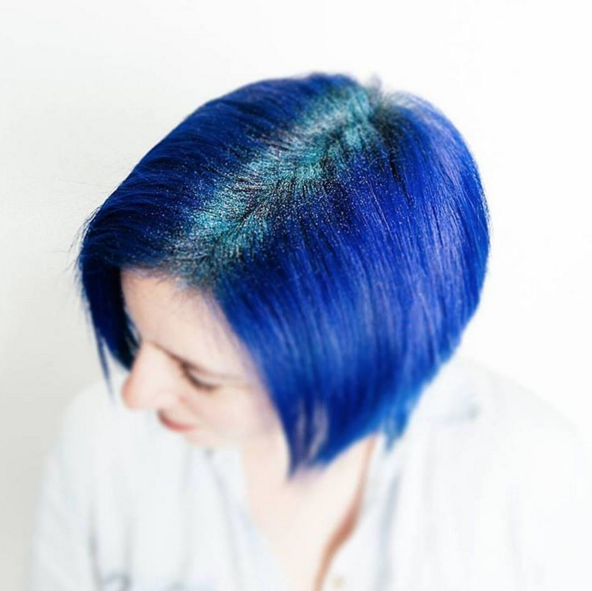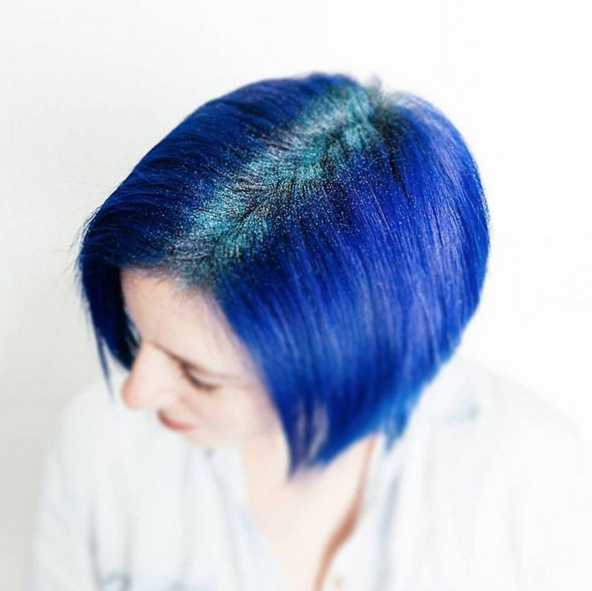 Yet again, this is a wearable style that anyone can adapt. Go crazy with the look and try out glitter tips or streaks for a more subtle look. Or take it back to the 90s and go for an icicle look with silver glitter.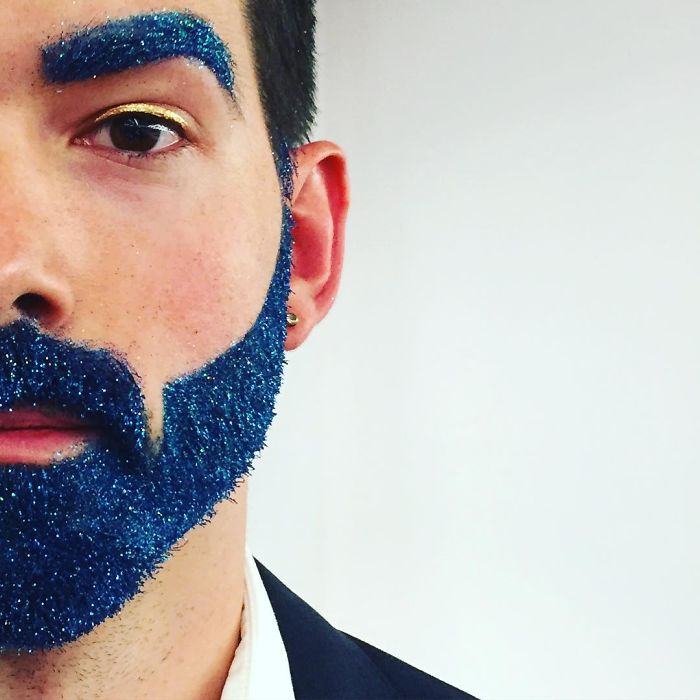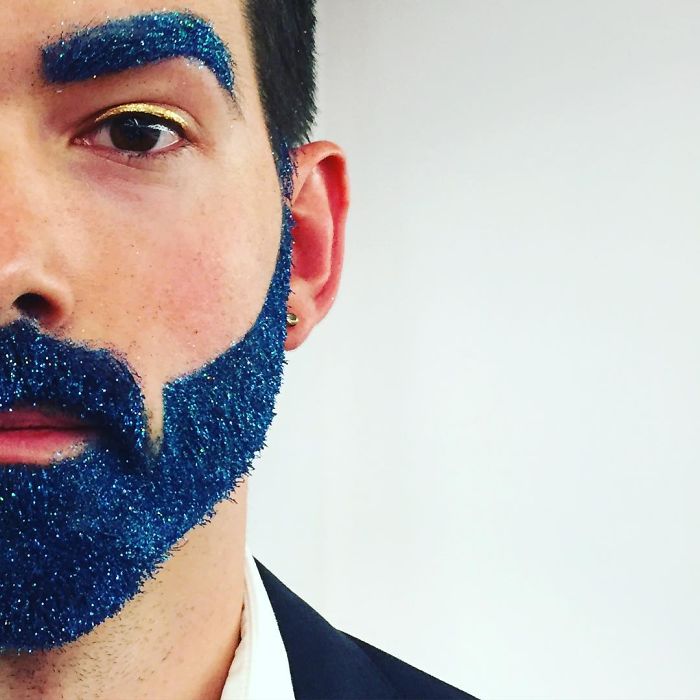 And if you thought it ends there with the Glitter hair trends, think again! Men joined in on the trend with Glitter beards and brows.
Gold Leaf Trend
Much like the Glitter Roots/Glitter Hair trend, the Gold Leaf hair trend is trending. The trend cropped up late last year and it did make for a good holiday hair trend.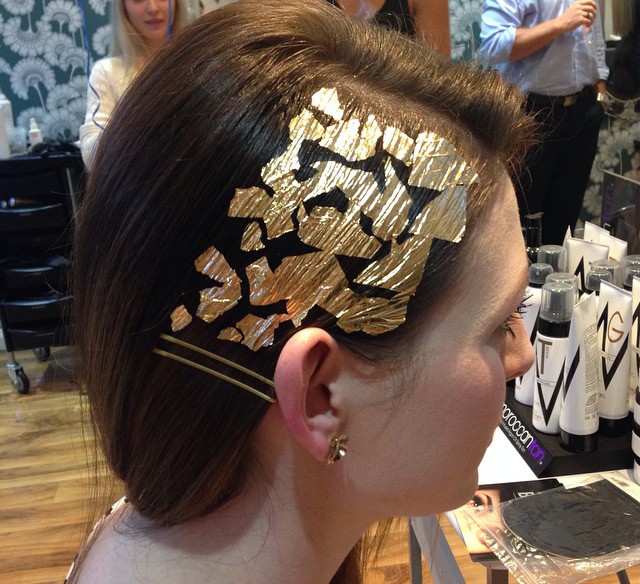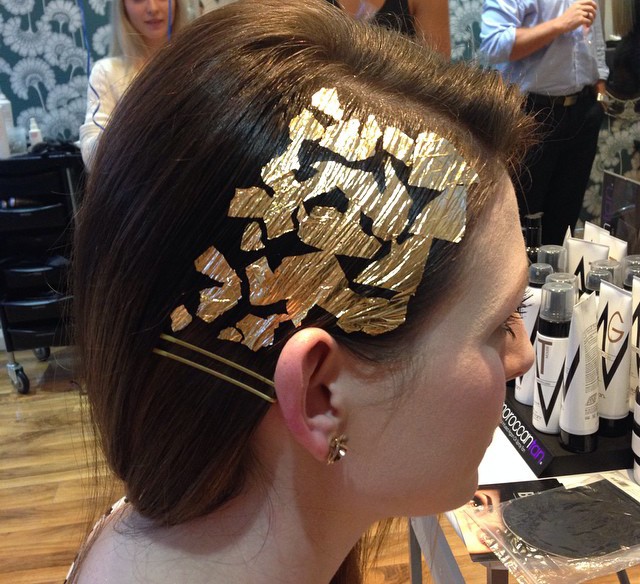 This is a wearable look for special occasions and anyone can apply these hair decals on their hair. Keep it simple by applying the Gold leaf on a section of your hair as opposed to going for a full head look.
Sprout Hairpins
Sprout Hairpins also sprouted up as trending hair accessories last year. They were particularly a hit in China, but might just end up catching on as a popular hair accessory trend worldwide.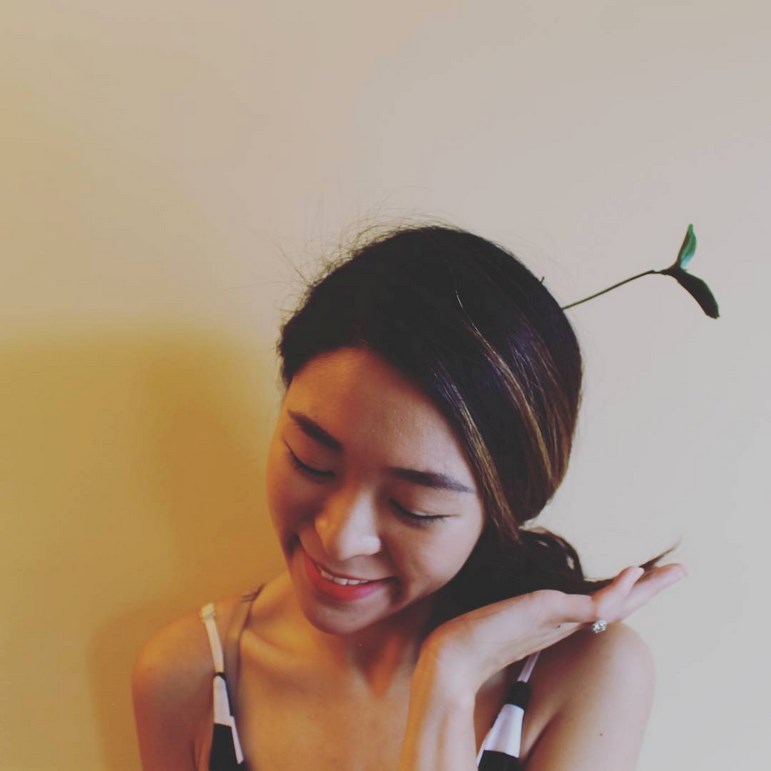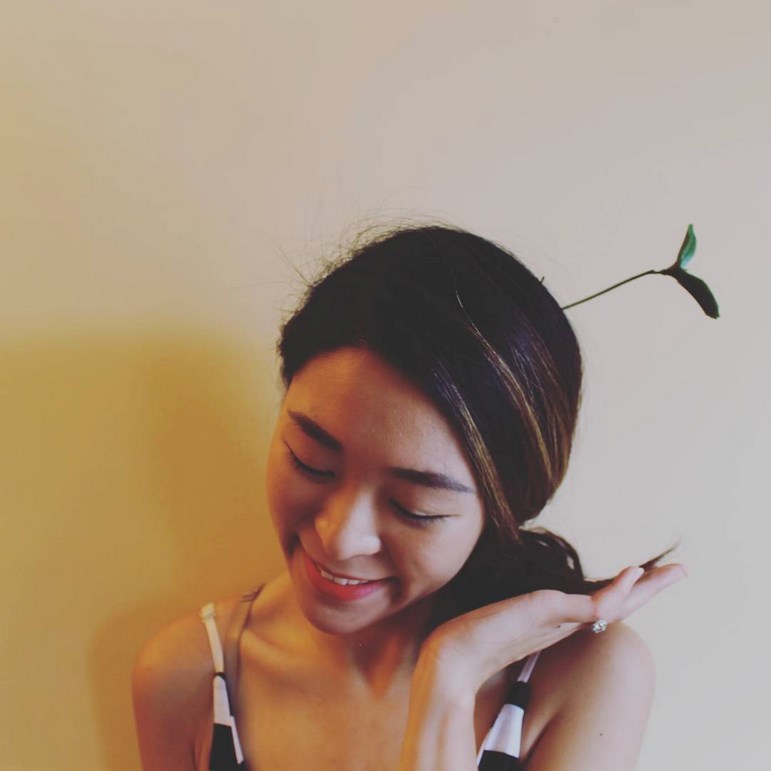 These plastic hair accessories are very affordable, which is the reason why they shot up as a trend in China. They are equally as popular with men, and there are also sprouting flower clip variations available.
Drenched Hair
Love that look your hair gets when you get out of a swimming pool or when you are unfortunately rained on, and have water dripping all down your ? Then you might fall in love with the Drenched Hair trend.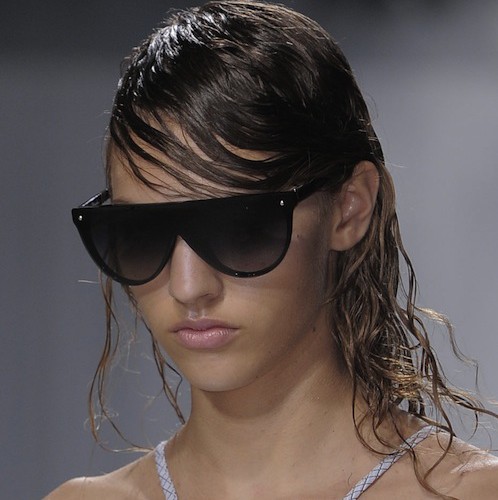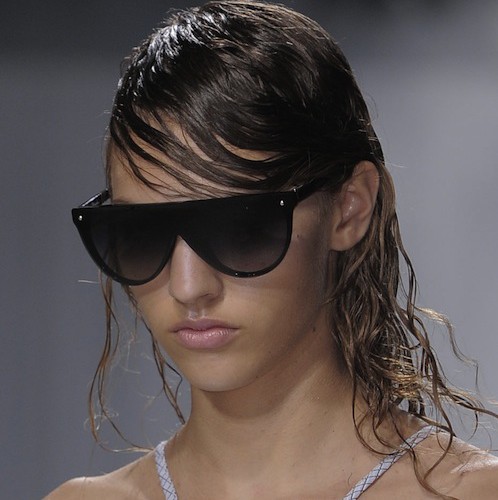 This trend has mostly been spotted on the runways, but we all know that the best of best and worst hairstyles start from the runways. It does look cool on the models on the runway, but might be a disaster on your head.
Sculpted Hairstyles
Often seen at hair shows and runways, sculpted hairstyles started showing up on the streets. These hair-art pieces have been spotted with several celebrities including Rihanna and Lupita Nyongo.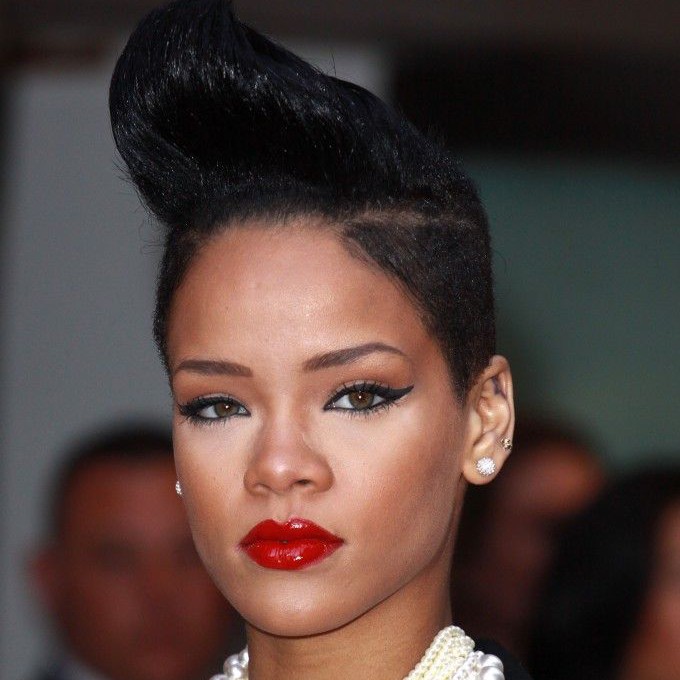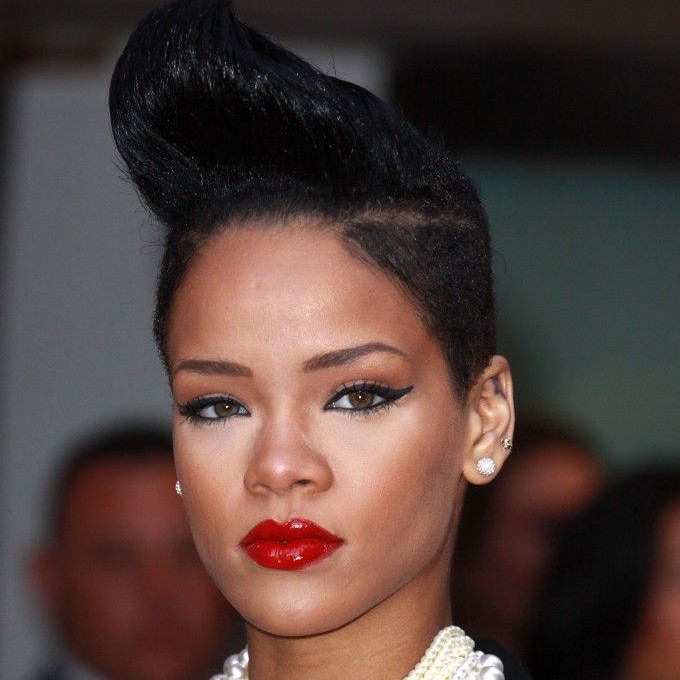 Sculpted hairstyles are not exactly over-the top as long as they are styled to flatter the wearer's head and the key is always to go for a subtle look.
Hair Tattoos
Kylie Jenner is credited for making these hair decals popular in October last year. Hair tattoos are temporary metallic hair decals sold in packs at stores such as Walmart and Walgreens.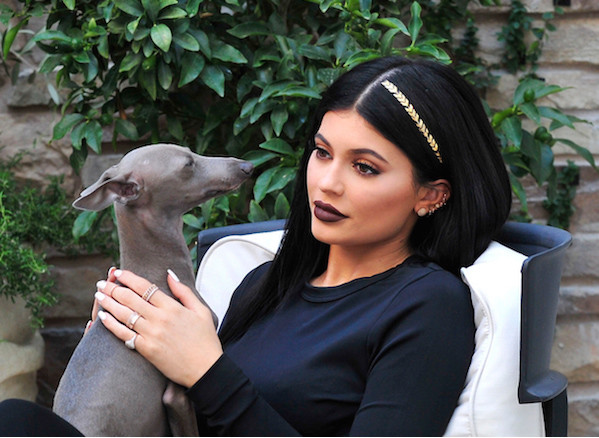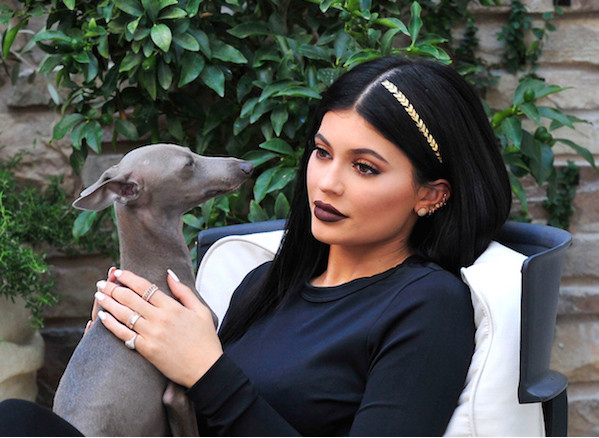 They are easy to apply, simply hold the side of the paper with the tattoo design against the hair. Dab it using a piece of wet cotton ball and then peel off the paper that holds the tattoo.
Colored Armpits
This is one of those trends that we are happy to have seen die a natural death. Last year women were allowing their armpit hairs to run wild and coloring them in bright hues. To top it off, most were snapping photos of their colored armpit hairs and sharing them on social media.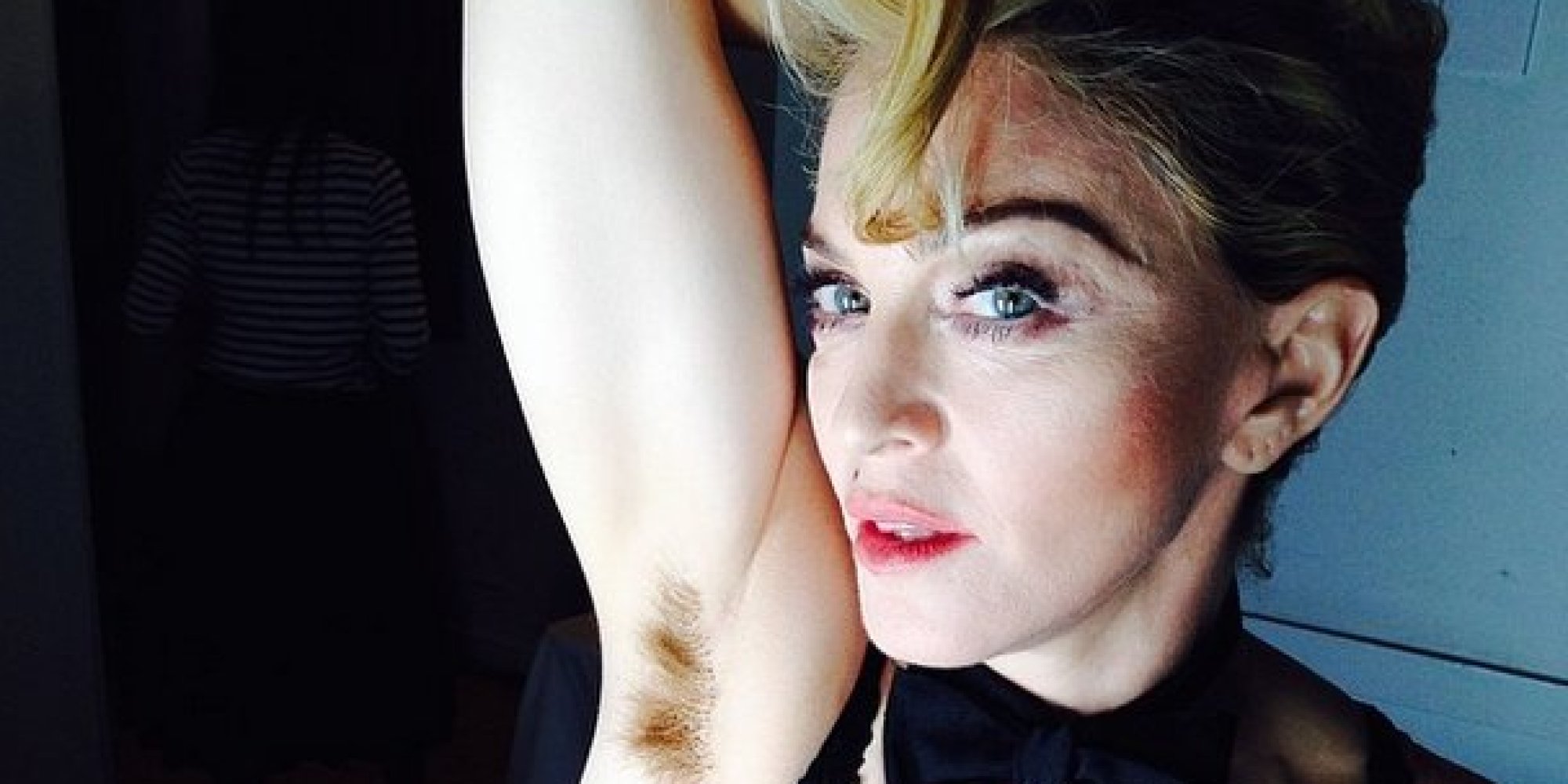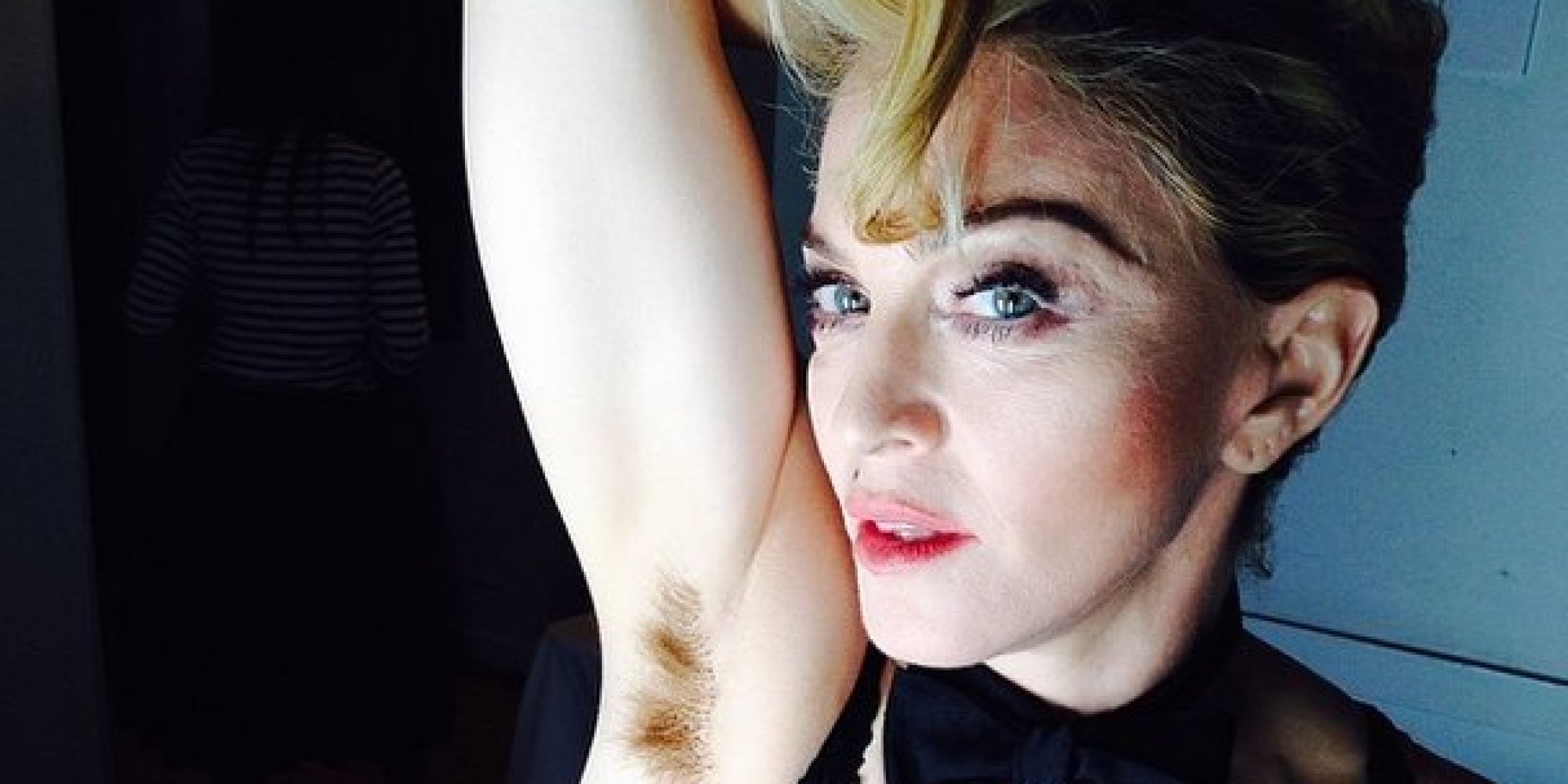 This was a short lived trend and only the bravest of the brave dared to attempt this highly weird hair trend.