If you have not noticed yet, we have suddenly become surrounded with metro-sexuals.  Celebrities have more freedom now to express who they really are both on and off the stage or movie set. We really should not complain our world has also become less refined when it comes to men's hairstyles. The choices have never been more varied and yet accepted.  Everywhere you look is a man who will definitely catch your eye for the way he brings  himself, the way he is dressed, the way he looks, or the way he wears his hair. We lead off with Dwayne "The ROCK" Johnson because he is one of those men who has never looked better, or been a hotter celebrity example of this with his recent announcement that he will be playing the superhero Weirdo in the up coming new film "DOC SAVAGE".  Sometimes, we can get a tad bit jealous because it just looks so effortless. Effortless means you have to put in the effort to make it look effortless, but that does not necessarily mean you do not put hard work into it. Effortless or not, here is our list of the Top 10 Hairstyles for men.
The Pomp
Our all time favorite hairstyle. Thanks to Elvis Presley, James Dean and Desi Arnaz, this look is a timeless classic. In order to achieve this look, you need the right hair cut. Short on sides, tapered on the back and long at the front. If you have access to a blow dryer, use it to add volume to the top. Use a soft gel or styling clay. Comb your hair on the side and start combing your hair back starting from the back until you get to combing the top back. Doing this let's you build the height need for the pomp.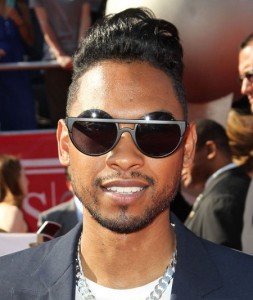 The Rock goes Ivy League
Another one of the classics is the Ivy League which is also known as the Princeton or the Harvard Clip. This is basically a crew cut with the exception of the top being lengthy enough to style.  We know Dwayne is mostly known for his clean head image but he is also known to sport the Ivy League he will most likely be reverting to in his new role as Clark "DOC" Savage.   Congratulations "Rock".  We know you are going to "knock um dead".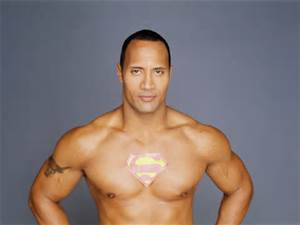 The Hot Mess
Lucky enough for men who could not care less about their hair, messy is sexy. So if your hair naturally looks good out of bed, you literally do not have to do anything in true effortless fashion.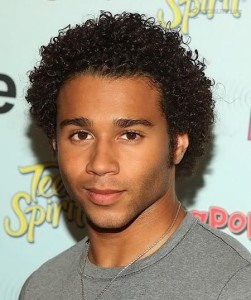 The Ceasar
Named after the Roman Emperor Julius Ceasar, this haircut is short and even all over ending at the hairline of your forehead with a vertical fringe. This is easy enough to maintain as you only need to brush the hair forward.  Russel Crowe and Gerard Butler are known for being fond of the Caesar hairstyle.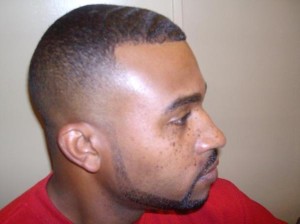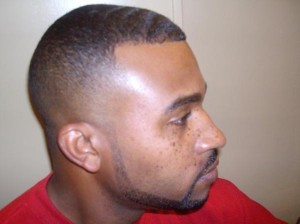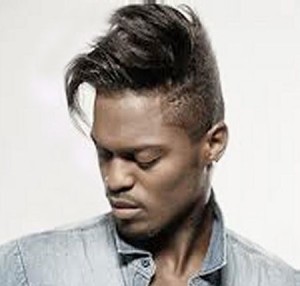 The Rock Star
This is basically a long structured hairstyle with uneven layers for masculinity. Lenny Kravitz is an inspiration.
The Surfer
If you are like Bradley Cooper and have natural waves, flaunt them. Otherwise make your own Waves and style them by combing back your hair ensuring you show off your tresses at the back. This hairstyle works well with a layered cut.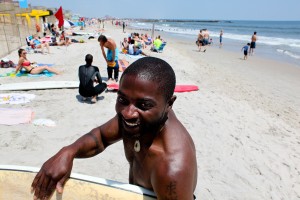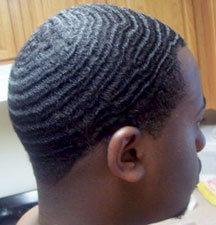 The Artist
This is hair grown long with minimal trimming and wearing it with your hair tucked behind your ear.  Hollywood's favorite men for this hairstyle are of course Brad Pitt and Jared Leto. If you get bored, you can wear it in a man braid like Jared Leto does but we prefer how Ludicrous sports the Artist cut.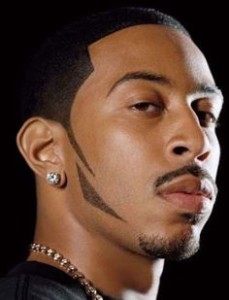 The Crew Cut
This hairstyle is basically the Pomp but  a lot shorter on the top.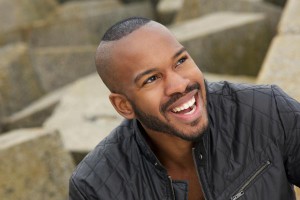 The Buzz Cut
This is a short hairstyle usually done with electric clippers. Very low to no maintenance at all except maybe get your hair razed every few weeks to maintain the length.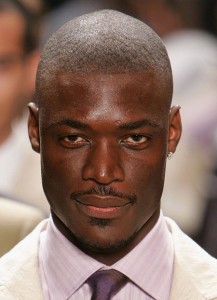 10.  The Character
Now, if you are one adventurous dude who loves movies and series characters then this hairstyle is definitely for you. This is basically any kind of hairstyle that emulates your favourite movie or series character. Think of our very celebrated Legolas in the Lord of the Rings Trilogy. If you have long straight hair, achieving the braids is not nearly as complicated as you think. You should be done in no time. Khal Drogo in Game of Thrones is also a strong contender. Instead of a man braid like Legolas, he wears his hair in a man plait.