Top 5 Women Most Likely to Be 1st US President
When 2018 midterm elections were conducted, there was a wave of victories for female candidates. The female victories traversed the country from Oklahoma to Virginia to Iowa. With presidential elections coming next year, the number of women – both Democrats and Republicans- fronting as presidential candidates have been on the rise. It's more remarkable that their sex does not hinder them from running.
One of the strongest potential candidates is Michelle Obama. However, in an interview with Oprah Winfrey, Mrs Obama said she has no interest in running for president. But if she ever reconsiders her decision, she can be one of the fascinating candidates.
To the rakings!
Kirsten Gillibrand
The influential New York senator entered the 2020 presidential race January this year. Being a young mom, the senator believes in good health care for all. She released her first campaign video highlighting her work on 9/11 health bill, fighting President Donald Trump and women's rights. 
Kirsten was elected for a second full term in Senate in 2018. She has risen to national prominence, becoming a potent advocate of the "MeToo" movement and a stern critic of Trump.
"I am not afraid of him," Kirsten said of the President.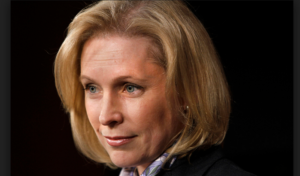 People close to Kirsten have revealed that her campaign will be centered on gender issues. She has always championed this in the Senate and House.
It is certain that Kirsten's focus on President Donald will continue during her campaign.
Elizabeth Warren
Democratic Senator Elizabeth Warren made her presidential bid, grounding her 2020 campaign in a call to fight for economic inequality. She aspires to build "an America that works for everyone."
Warren told the elated crowd that, "He (of course Trump) is not the cause of what's broken, but the most extreme symptom of what has gone wrong in America". She made the remarks without mentioning the president's name.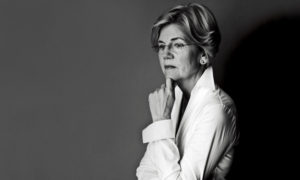 She announced her campaign at Massachusetts- her home state- at a mill site. Even in below-freezing temperatures, the supporters turned out in large numbers hoisting signs "nevertheless, she persisted". Others read "Win with Warren".
Warren has what others don't: a massive fundraising base, a nationally known and respected name, and a demonstrated liberal record. By 2020, Warren would be 71 and Trump 74. This will take age off the table!
Kamala Harris
Government prosecutors are often ambitious with the political arena. Chris Christie became a governor while Rudy Guiliani became a mayor. However, William Howard Taft was the last America president to have experience as a prosecutor.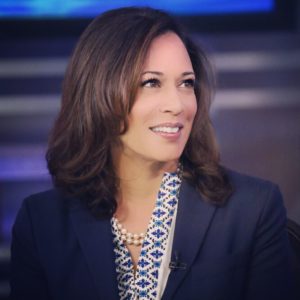 But Kamala Harris wants to change the political scene and probably become the 1st Female President and second from prosecution career. She is currently the elected attorney general of California after serving eight years as a district attorney for San Francisco. She is the first Indian American and second African American female senator- which makes her uniquely appealing.
Tulsi Gabbard
Tulsi is a strong congresswoman from Hawaii. The Iraq War veteran connoted that "the issue of war and peace" will be her main focus during the campaign. The 37-year old is popular with liberals in the Democratic party. A run for president will be a significant reap, and she can afford to bide her time.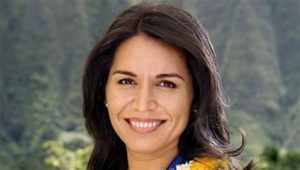 Amy Klobuchar
Amy effortlessly got elected for the third term as the senator of Minnesota. Her victory stocked 2020 speculation. However, she has less financial backing and lower profile than some of the women in the race. Will she walk over red hot coals and defeat Elizabeth Warren and Bernie Sanders? Well, time will tell!