If you love everything about hair, you are probably a keen follower of hair news. We have scoured around the Internet to bring you a roundup of some of the interesting hair trending news out there.
Glow-In-The-Dark Rainbow Colored Hair
Rainbow hair is currently trending and just about everyone is jumping on the wagon. However, it doesn't just end at dyeing your tresses in bright colored hues; a new trend that is emerging is the Glow-In-The-Dark Rainbow Colored Hair.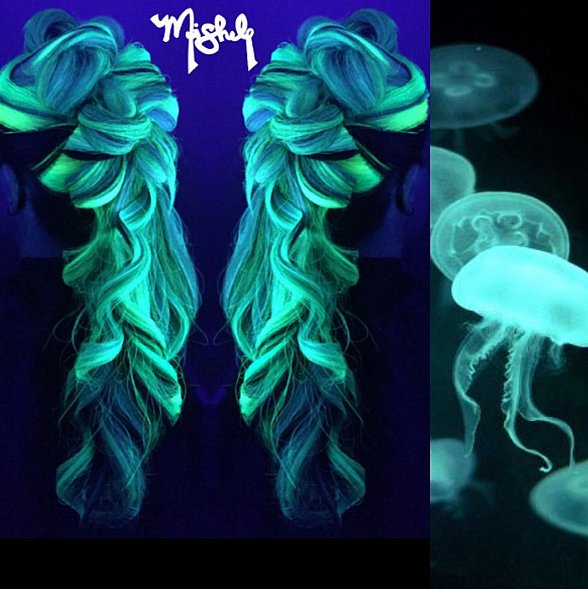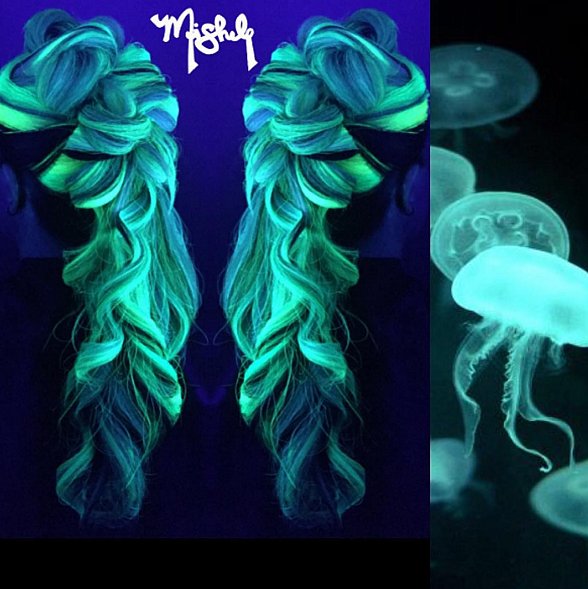 Designed by Mishele DiMaria, a Las Vegas makeup and hair artist, the looks surfaced as part of the Star Wars Pop Locks Contest. What's amazing about the looks is that they give the already colorful look a multidimensional touch. The hair is also said to look equally jaw dropping during the day as they do in the dark.
The Glitteratti Trend
Sparkles are being incorporated into hair dos for show stopping looks. This trend has mostly been seen with celebrities, but it might just be the next big hair trend going into the New Year.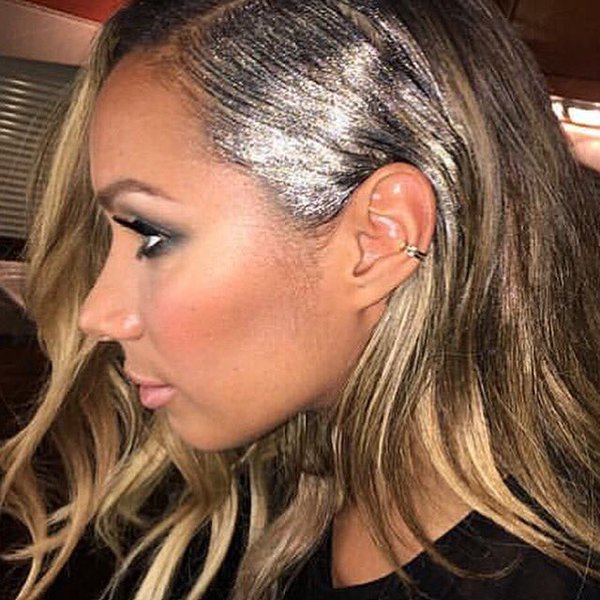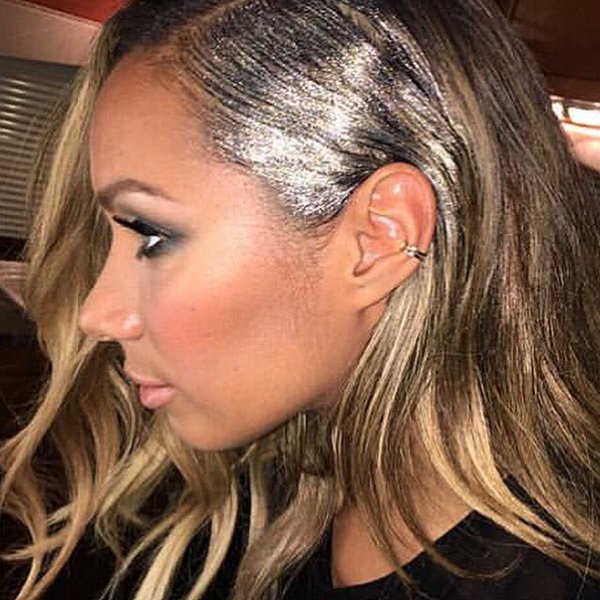 Mathew Curtis, a Runway Stylist, explained that the Glitter look is ideal for the festive season. He also explained that the look is easily achieved by mixing glitter and eye shadows then putting on the roots of the hair using resin/gel and paint.
Hair Tapestry
Hair Tapestry is yet another colorful trend that cropped up in mid 2015 and might just rule 2016. This look is achieved by literally weaving colorful woolen yarns to your locks. It is an intricate styling choice, definitely won't be everyone's cup of tea, but it does create a head-turning look.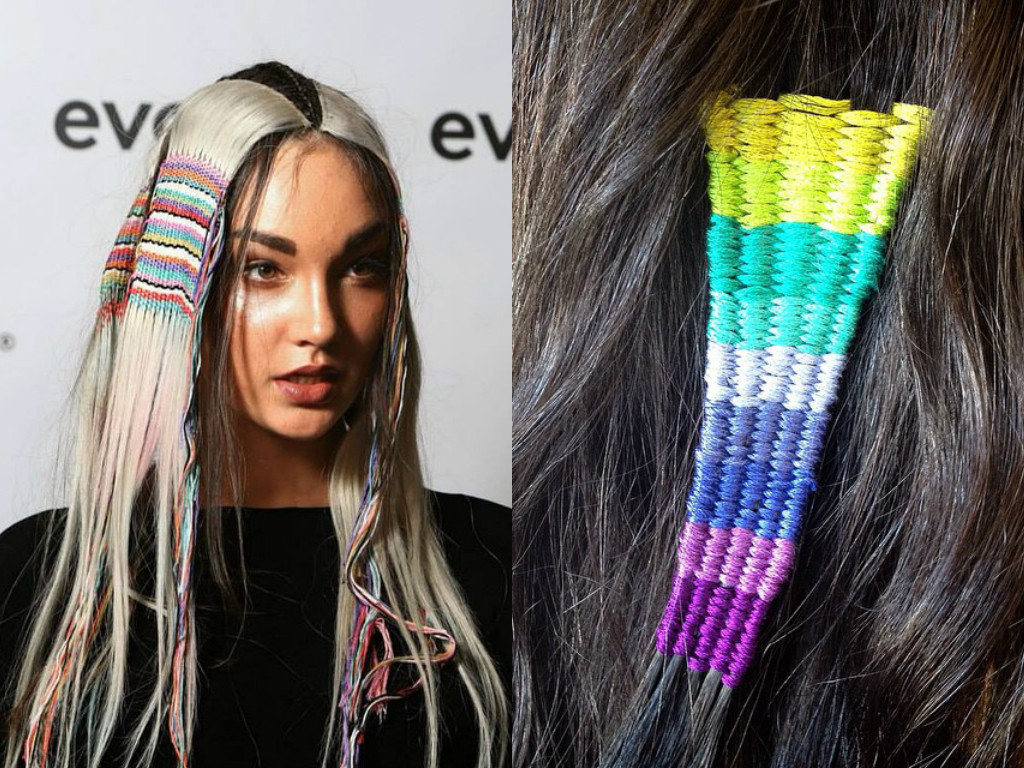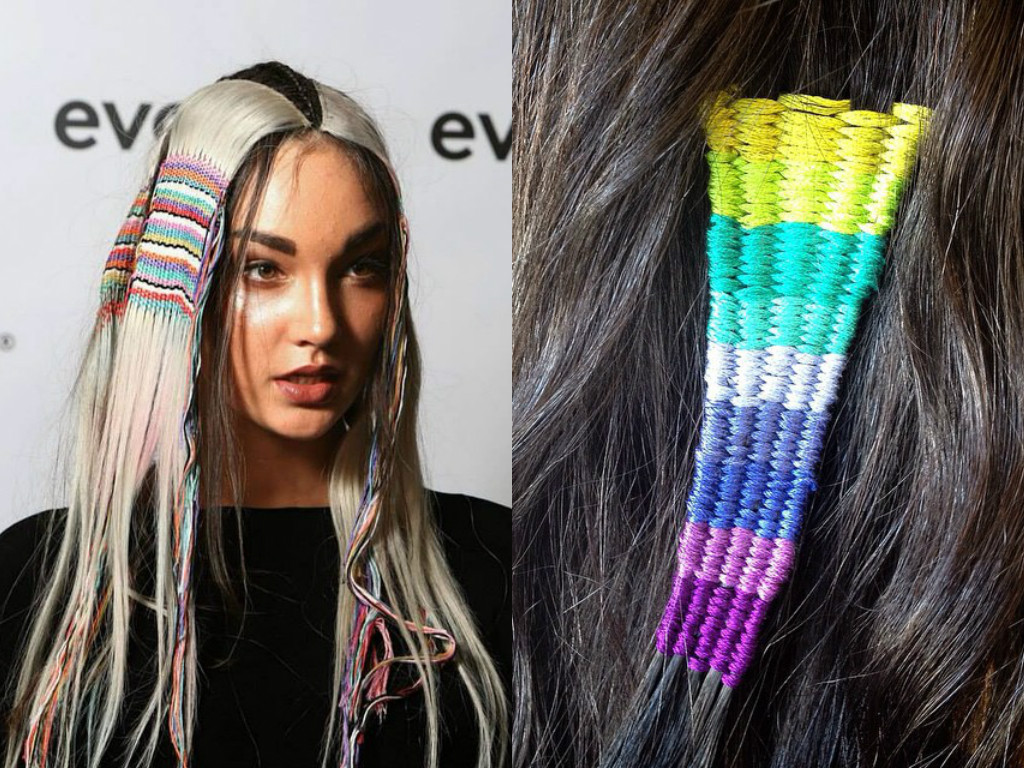 You don't really need to visit a salon to get this look, all you need to have is a spool and  some embroidery thread to create the look. This is a perfect way to add some color to your hair without actually having to dye it.
Haute Hair
Hair is serious business to everyone and we all want our hair to look good. Like fashion, some people take it a notch higher by going for 'Haute Couture Hair' looks. Well you will mostly see these looks on high fashion runways, but everyday variations of these looks have walked right out of runways to the street.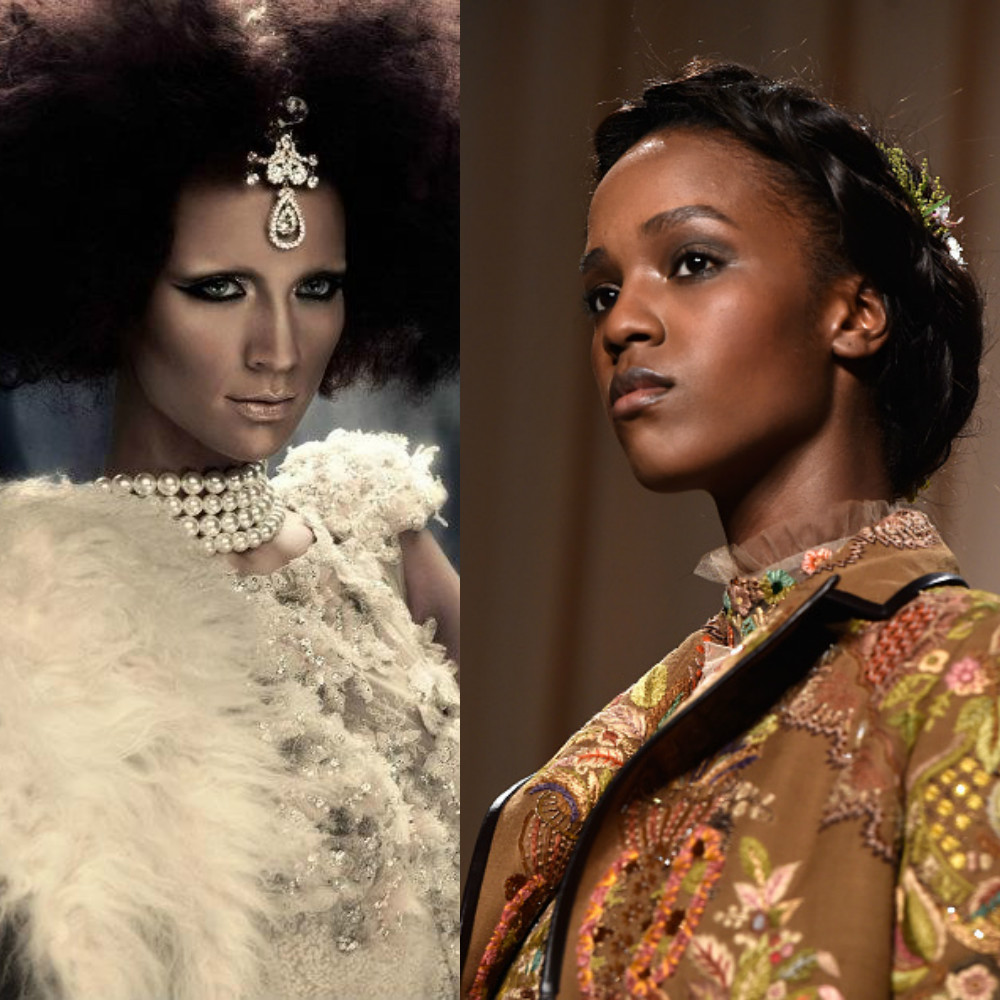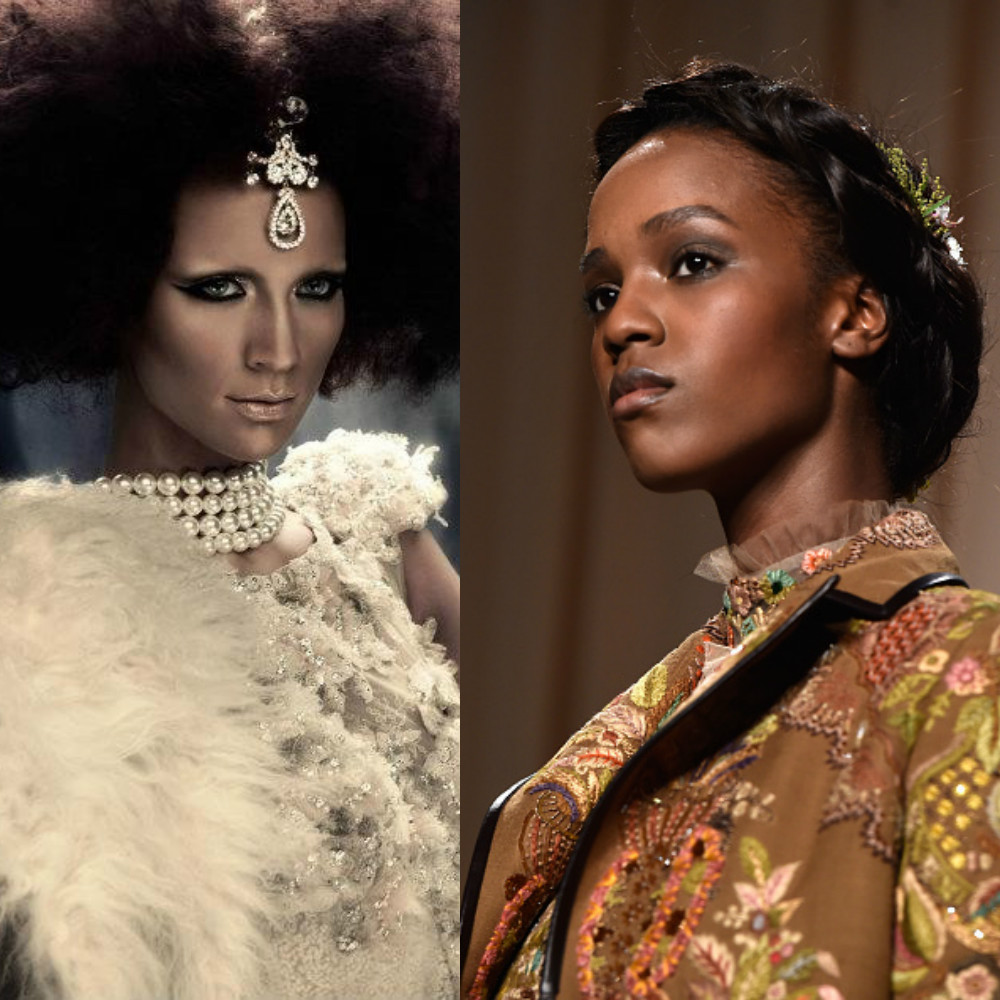 Steal some of the season's trending Haute Hair looks including sculpted short bobs, poofed up sleek sweepbacks and decorative hair accessories to recreate the looks.
Braided Looks
Braided looks are a classic and they keep being re-invented or make a comeback in their simplest forms. However, there is nothing simple about braids when it comes to their overall outlook.We have seen the rise in colored braids trend, which we can also expect to see more of next year.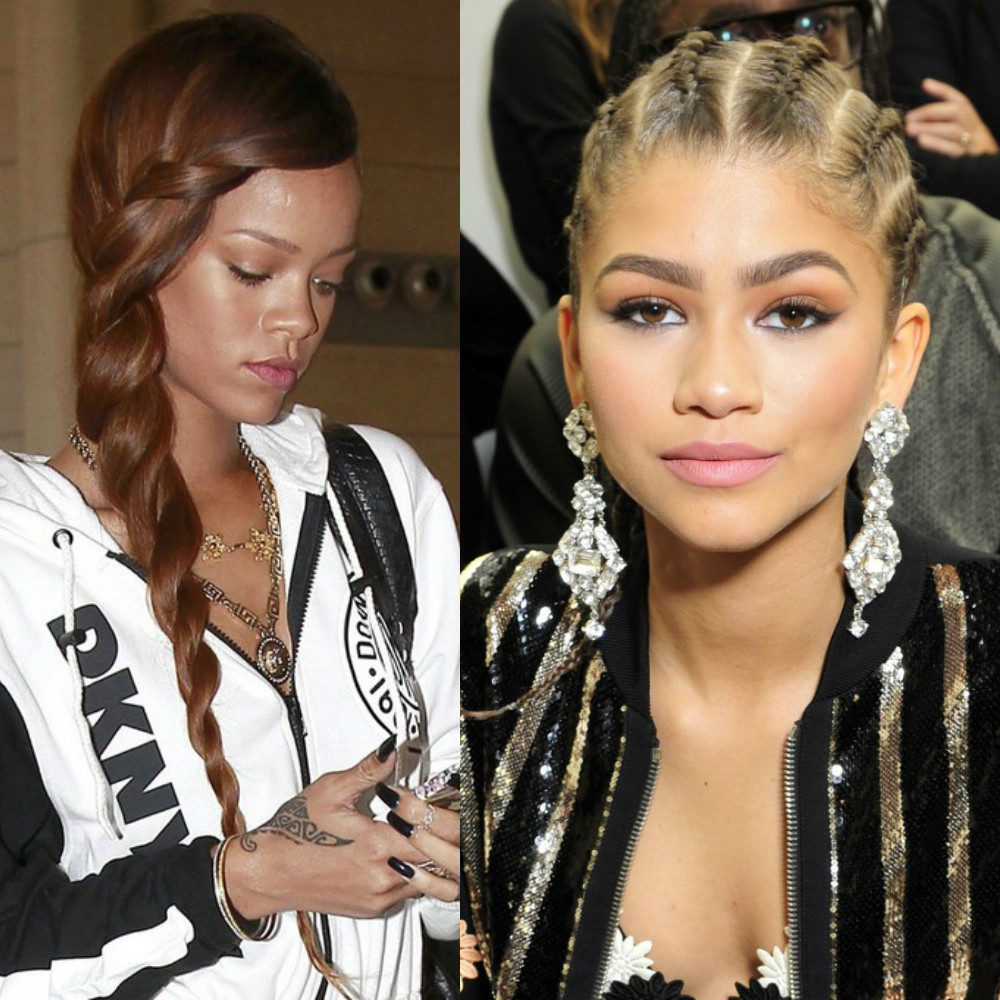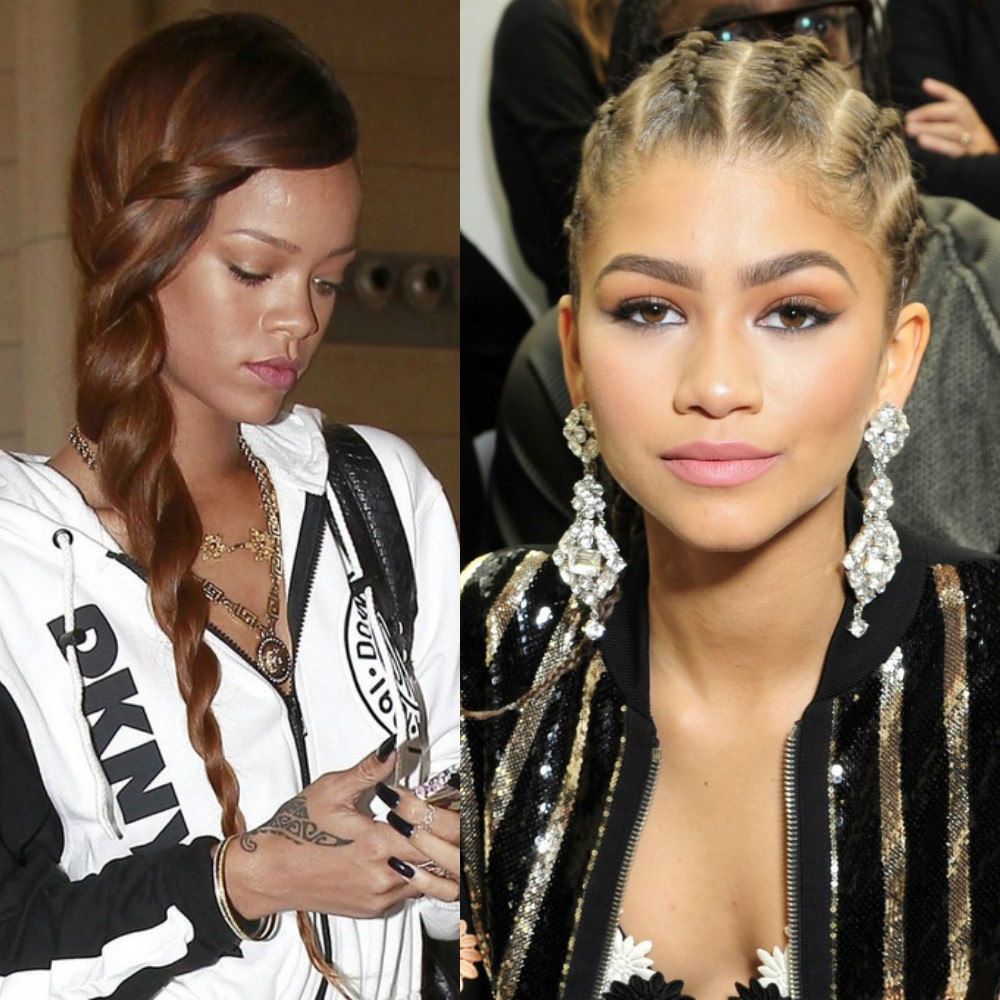 Whether you go for the currently trending rope braids or stick to the classic plaits, be sure to try this look once in a while.
Statement Parts
Side parts have also became a huge trend in 2015 and we saw a variation of them. Come in statement parts, which help to angle your hair and add an element of drama to your overall look. The 'hair whisperers' promise that this might be another trend that takes over 2016.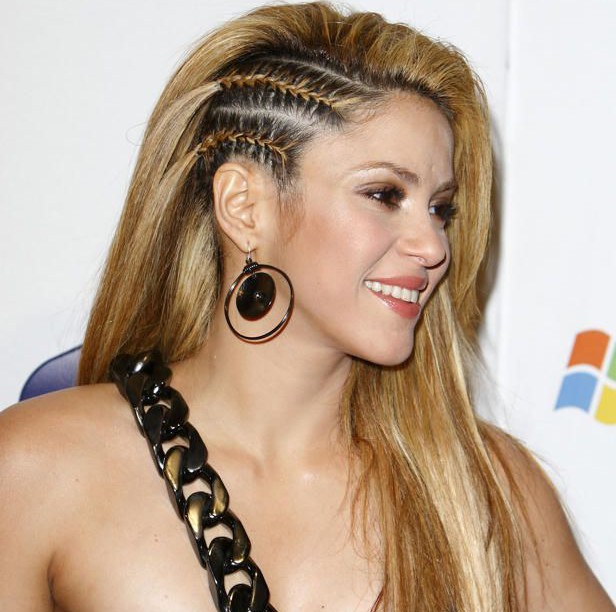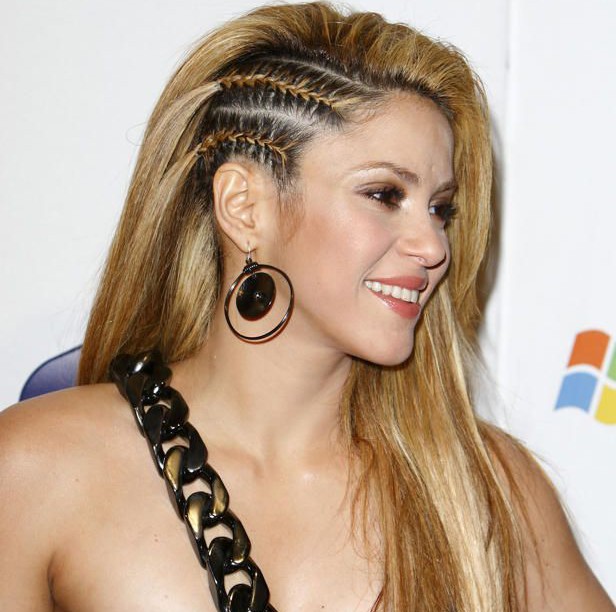 Whether you wear your part to to the side or middle,  incorporating a half braided look creates the statement you need for this look.
Hair Color Chalks
With hair color trends changing so quick that most people can barely keep up, a new trend in temporary hair coloring has risen. This is achieved through the use of Hair Color Chalks, which are inexpensive and quickly add color to your hair.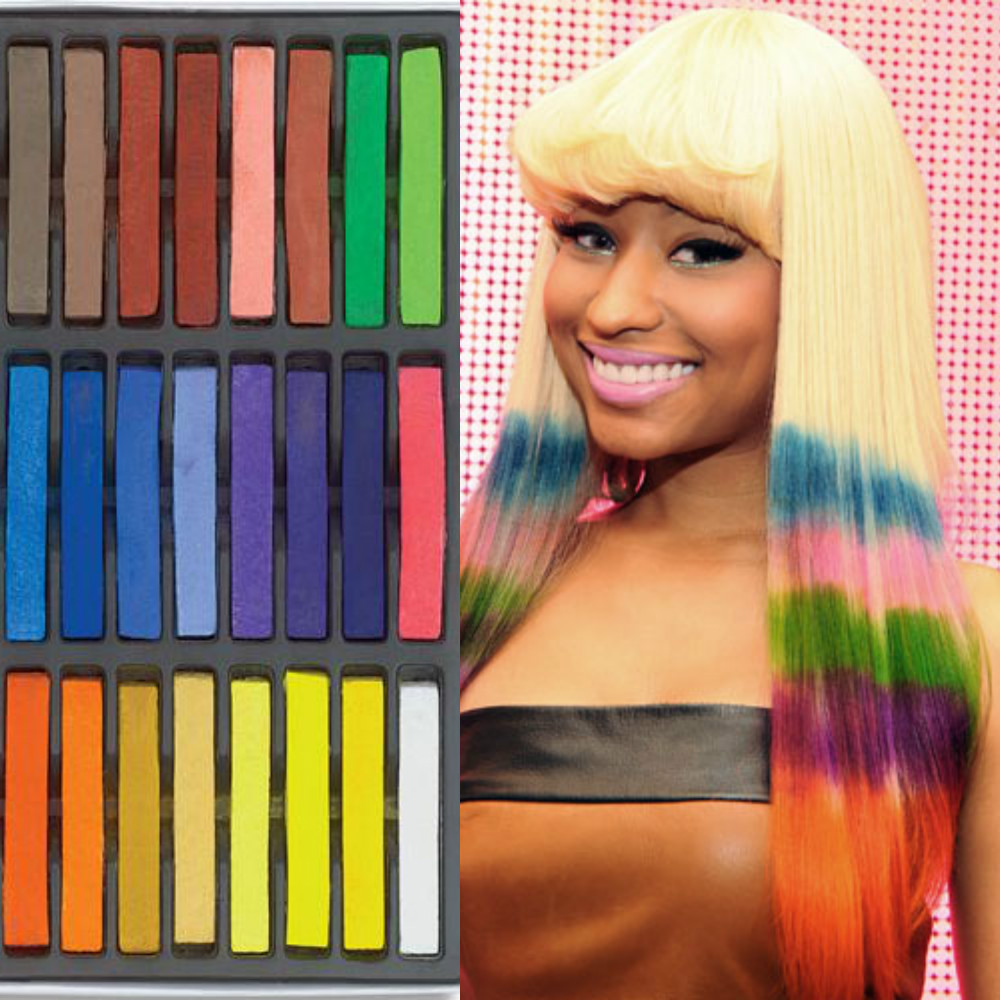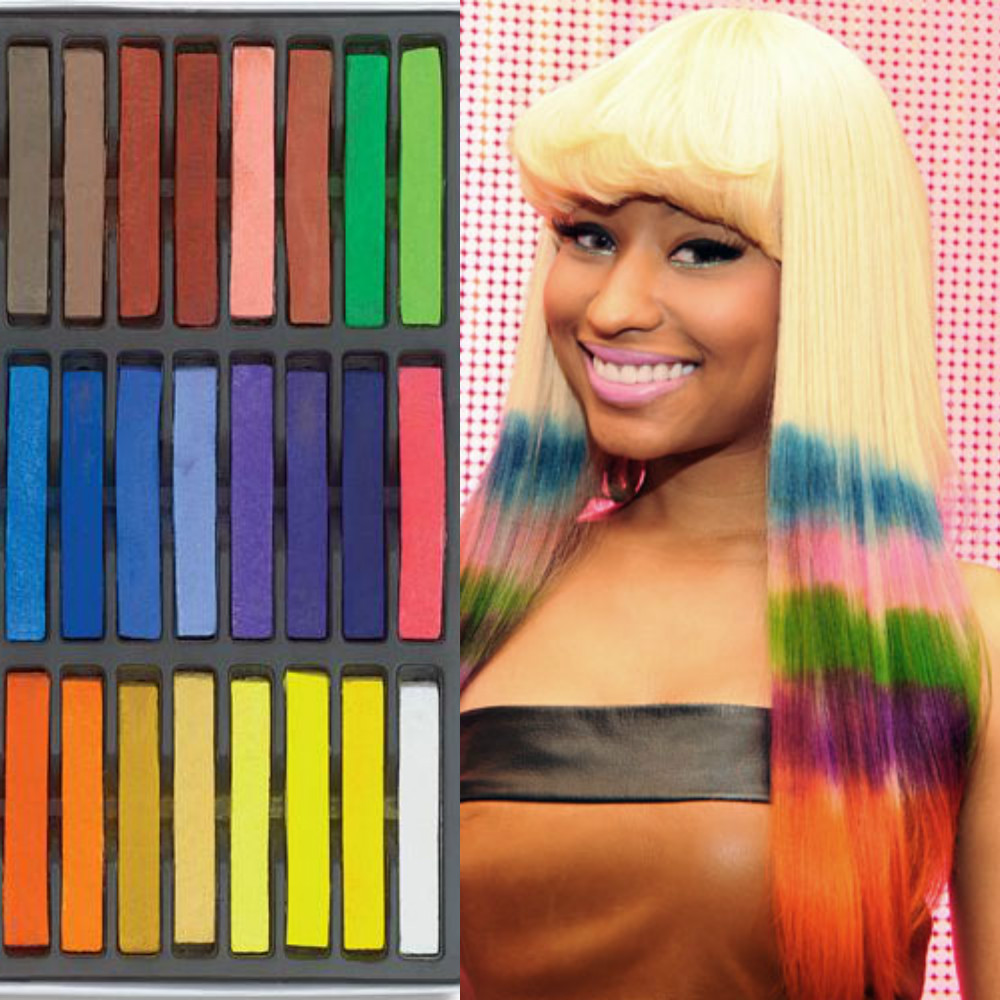 Chalking is a good way to play around with your hair's color without having to fully commit. It is also a great way to see how different colors will look on your hair before permanently coloring your hair.
Colored Hair on Men
Colored hair has been trending this year and we have mostly seen it in a slew of women's hairstyles. Seems like men have also been jumping on the wagon and rocking colorful hair hues. Although we have mostly seen colorful hair on men with jocks and musicians, every man seems to be jumping in on this trend . Who knows hair hues could be a thing for men in 2016.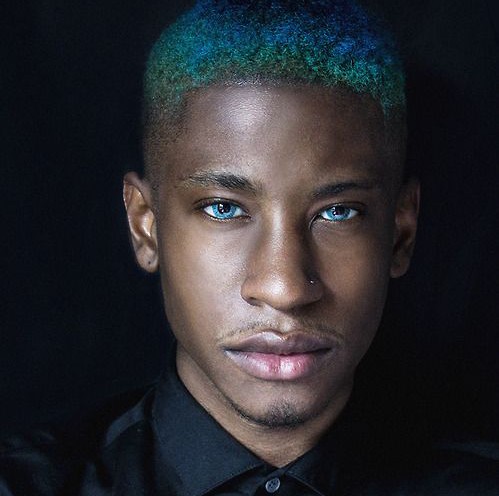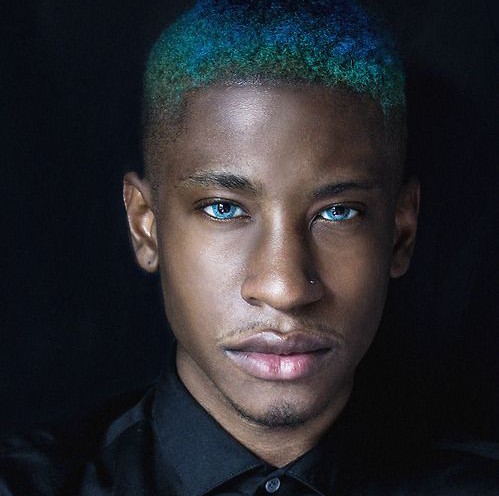 If you are not too sure about this hair hue try out temporary hair color chalks.
The Man Bun and Top Knot

Buns and top knots are equally popular hairstyles this year, when talking about women's hairstyles. However, there has been a rise in the popularity of the Man Bun and Top Knot.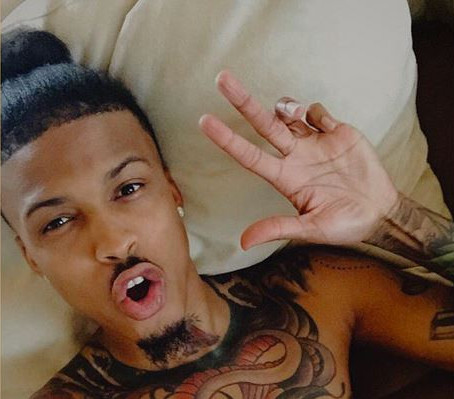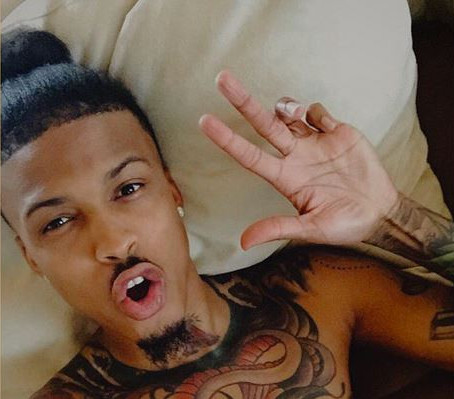 Just like your typical bun, the Man Bun has the hair pulled to the center and tied at the center of the head in a bun. The Top Knot on the other hand is a combination of an Undercut (short sides with a long top) and the Man Bun.
Going Shorter
A number of celebrities including Serena Williams, Naomi Cabmpell, Ciara and even the Duchess Kate Middleton have spotted markedly shorter hair dos. It seems like going for shorter, more manageable, hairstyles has been a rising trend and it could be expected to continue into the New Year.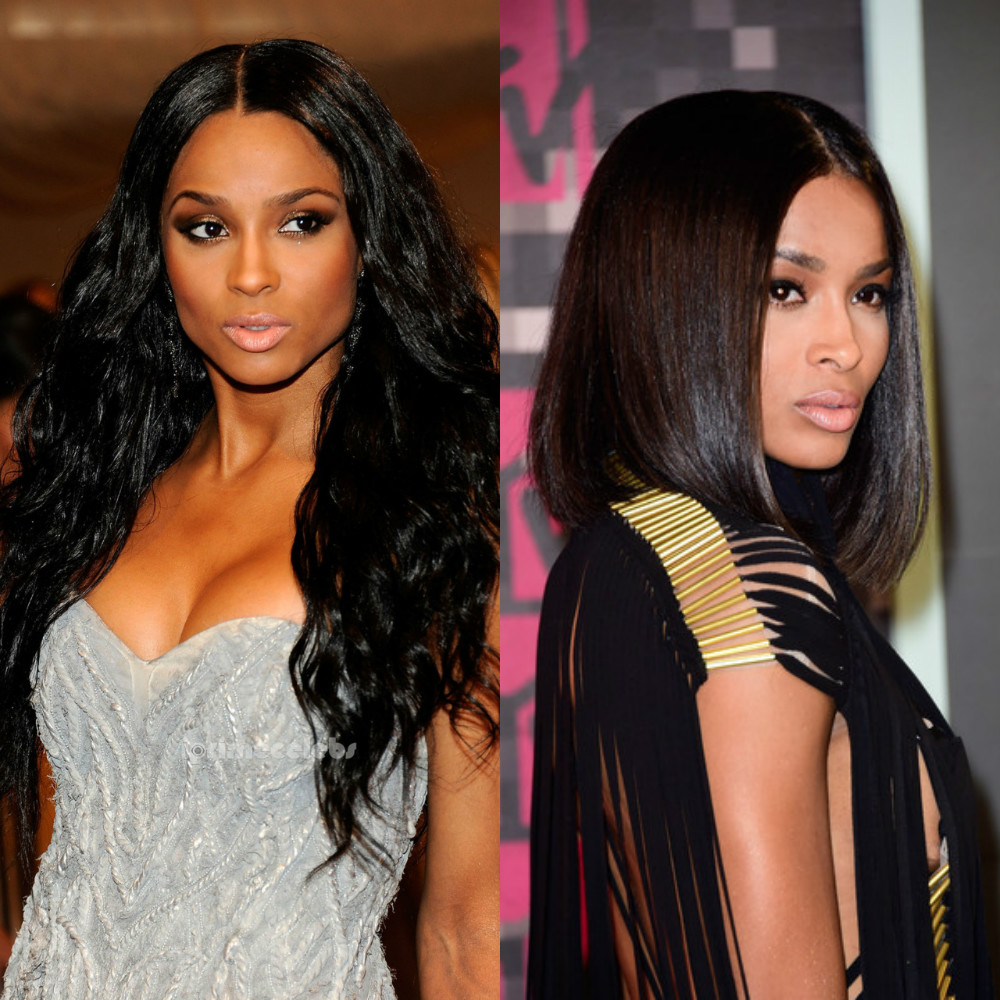 Try out the Long Bob (Lob), a Geometric-shaped bob or even go for the big chop next year.
Hair Accessories
Hair accessories have also gone through a myriad of transformations through the years. 2015 saw the revival of hair accessories with references from periods past and borrowed tribal looks. We also saw the growth of 'Part Art' hair accessories taking over prom season such as the ironed-in gold stars and hair tattoos as popularized by Kylie Jenner. Going into 2016 hair accessories will remain popular hair decals.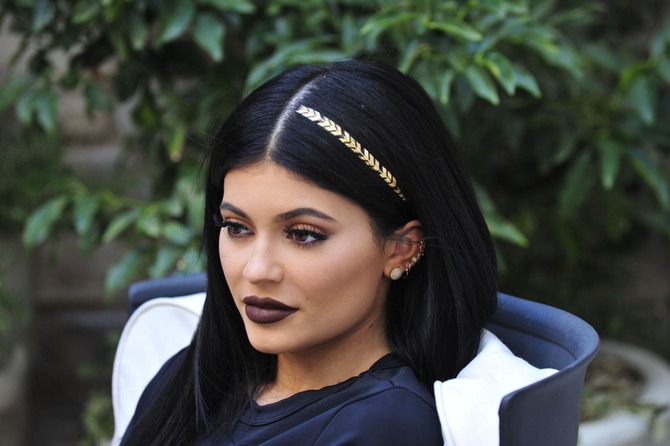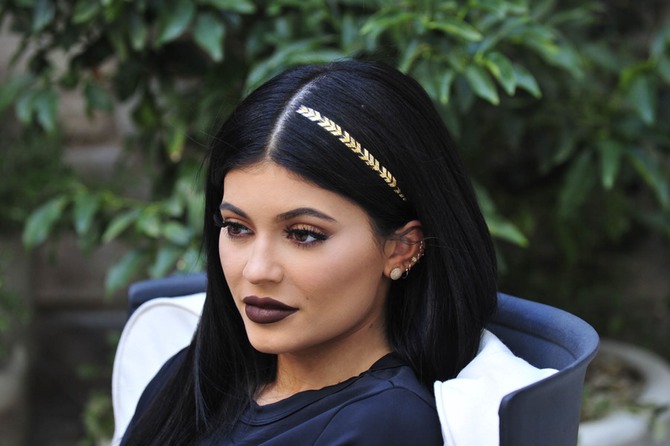 Try out hair accessories that you haven't donned before. Hair tattoos seem to be one of those unconventional hair accessories that will be popular this year.
Quirky Hair News
Turns out there has been a surge of under arm hair growth and dyeing, as a beauty trend. Whether it is a passing fad or possible long term trend, a number of women have been dyeing their armpit hairs colorfully and sharing these snaps on social media.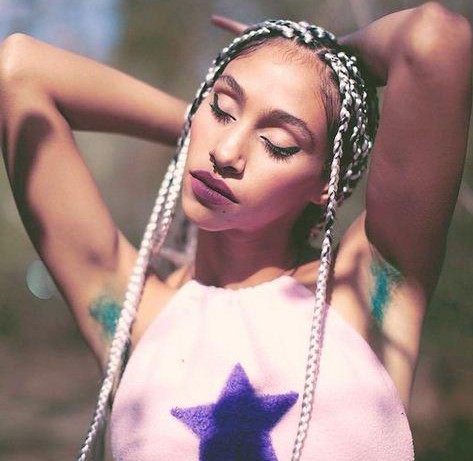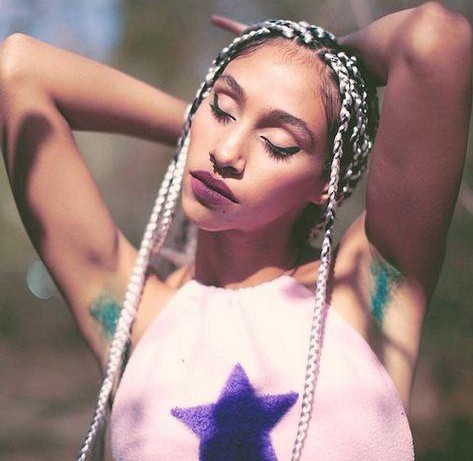 On the Glitter train, we have also seen women donning glitter on their brows. It is simple as gluing glitter on your brows, but how many people would actually rock this look?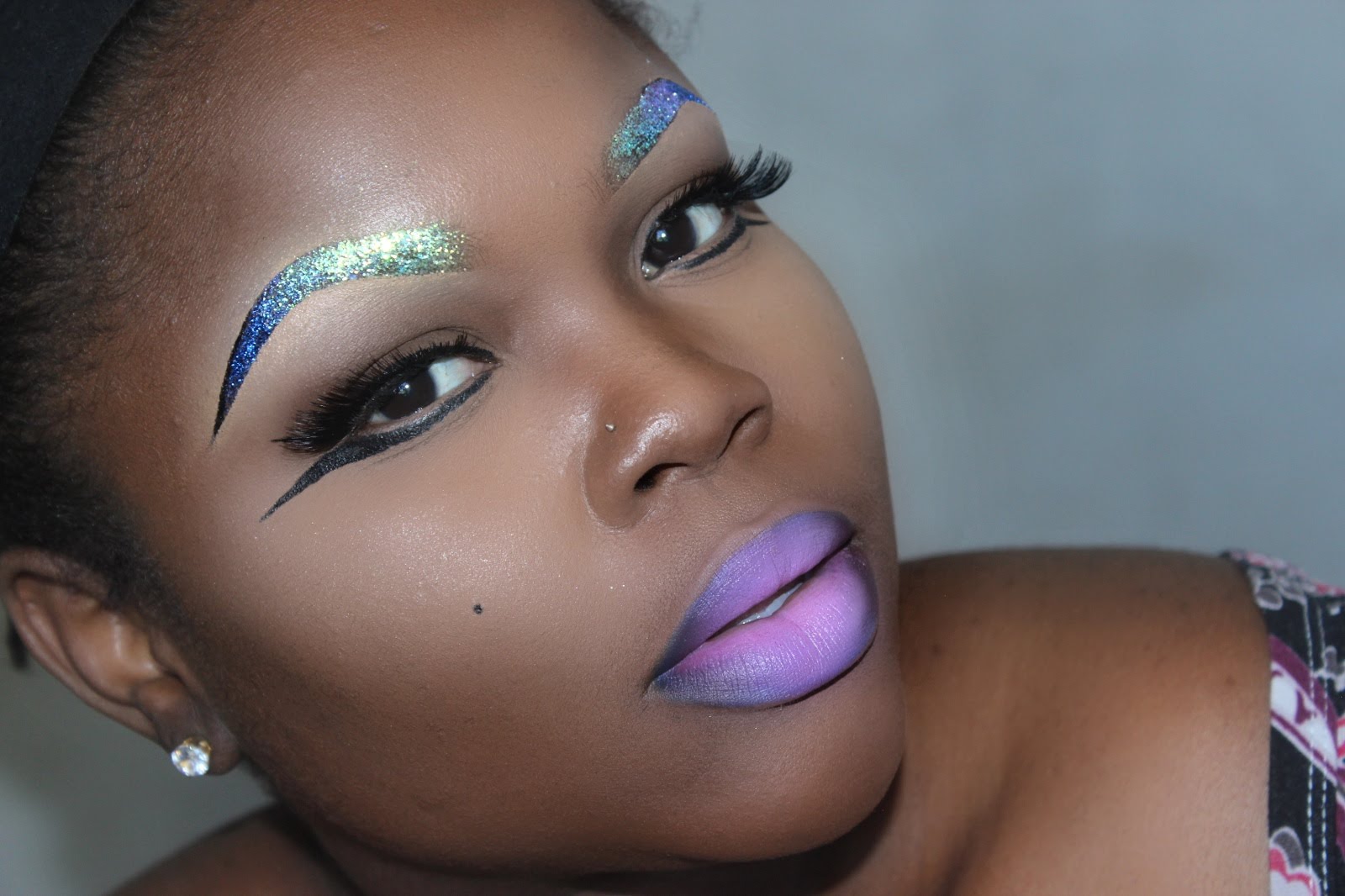 Time will tell whether these hair related looks are just a passing fad or trends that is here to stay.