Hair is important to everyone; whether you are a fashion model or business professional, everyone wants good-looking hair. Business professionals have always had to strike a balance between making a fashionable statement and staying professional. This is a quite achievable task as shown through the top 10 image setting brunettes of the financial world.
Bertha Coombs
Bertha Coombs covers business news and financial markets news stories for CNBC. She has often spotted a chin-length bob in a dark brown hue. Her hairstyle choice is both professional and sophisticated.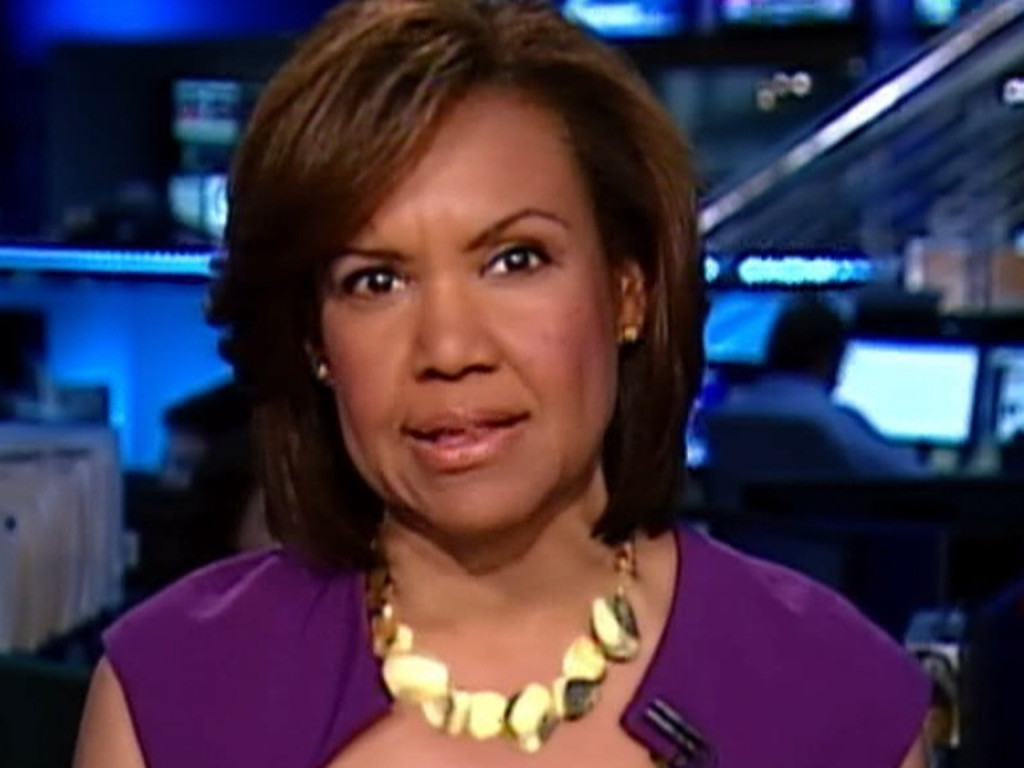 The chin-length long bob is easy to style and maintain, which could be the reason why she chose it. Business professionals on the go or news anchors with early mornings and late nights often need quick and easy hairstyles. This does not mean that you have to settle for boring hairstyles; shake things a bit like Bertha does by adding some waves to the style for a voluminous look.
Scarlet Fu
Scarlet Fu is Bloomberg Television's chief markets correspondent. Scarlet maintains her hair in a jet-black shoulder-length look.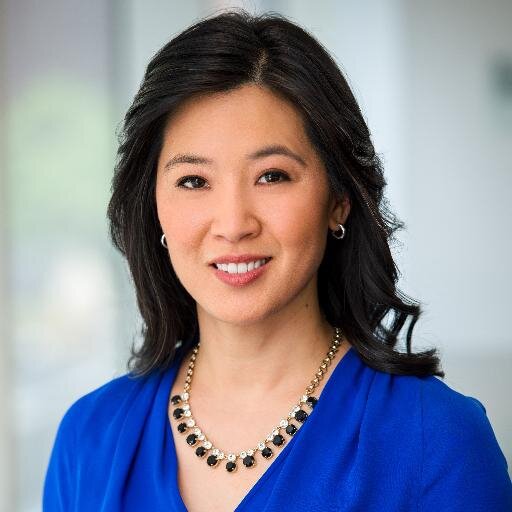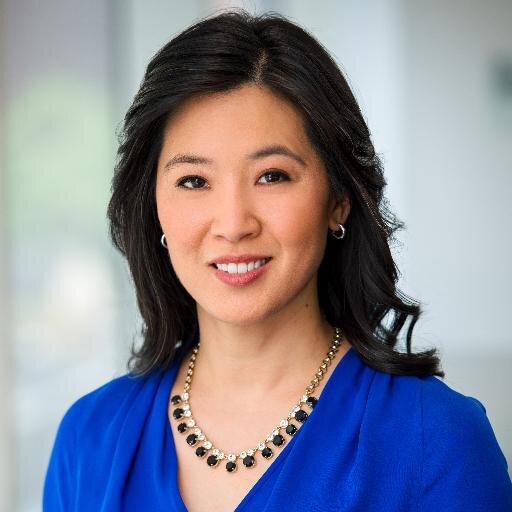 Scarlet keeps her brunette tresses in a straight look, spotting a slight pouf at times for a voluminous look. She also switches things up by going for a wavy look.
Kelly Evans
CNBC's "Closing Bell" co-anchor Kelly Evans has made quite notable accomplishments as a business/ political news anchor. In 2012 she was part of the moderators for the Republican Primary debate held in Myrtle Beach, South Carolina. When it comes to her hair she maintains a brunette shoulder-length look.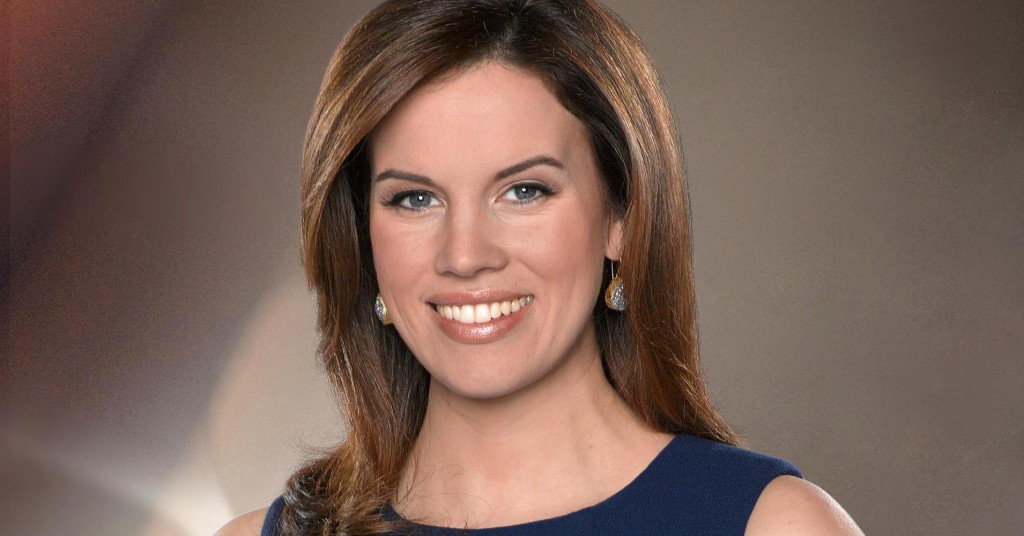 Kelly plays around with the temperament of her hair often going for a straight to wavy look. It is an easy hair choice, which works both as a professional look and hustle-free daily styling choice.
Betty Liu
Bloomsberg's "In The Loop" anchor and editor-at-large Betty Liu is known for her coverage of economic, political and financial news from across the globe.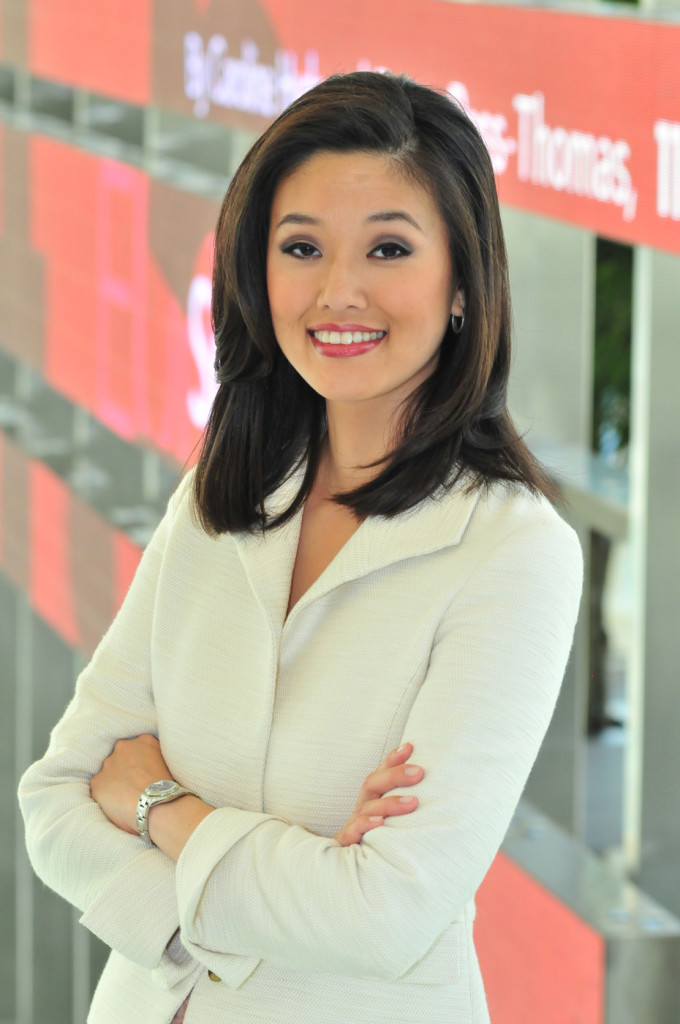 Liu has made it to a number of 'Best Dressed Financial TV Journalists' lists, owing to her consistency and flawless makeup. She is known for keeping her hair almost flawlessly straight in a brunette shoulder-length look.
Sharon Epperson
Sharon Epperson is a CNBC personal finance and commodities correspondent. Sharon has always played around with her hair in dark chin-length to shoulder-length looks.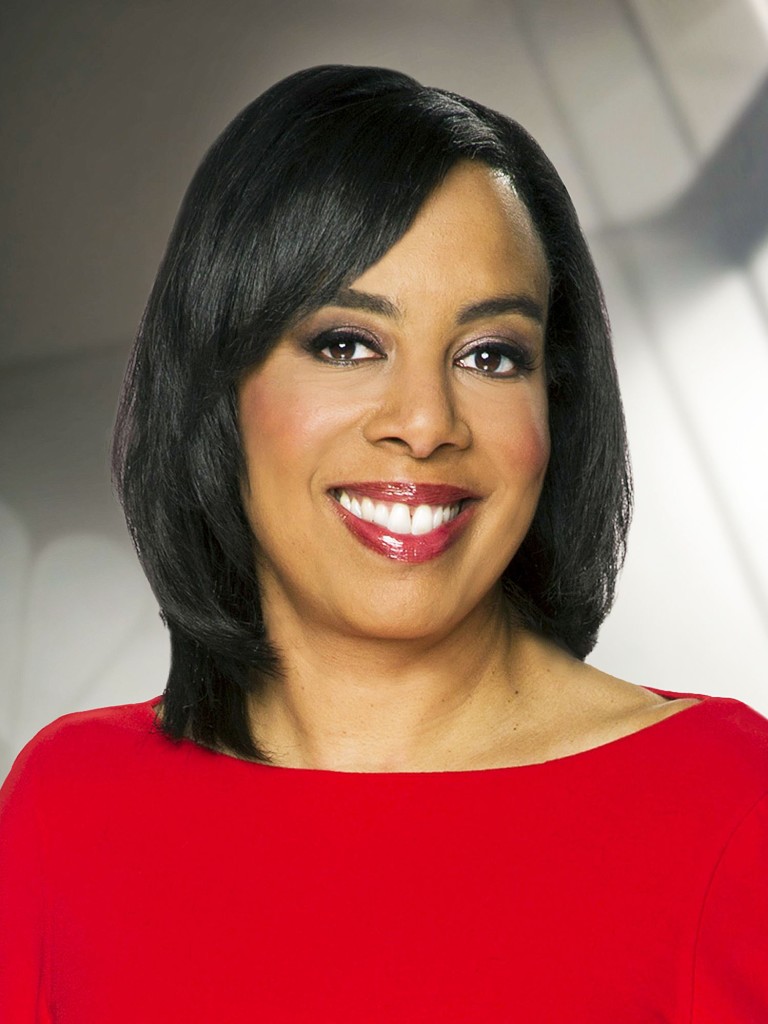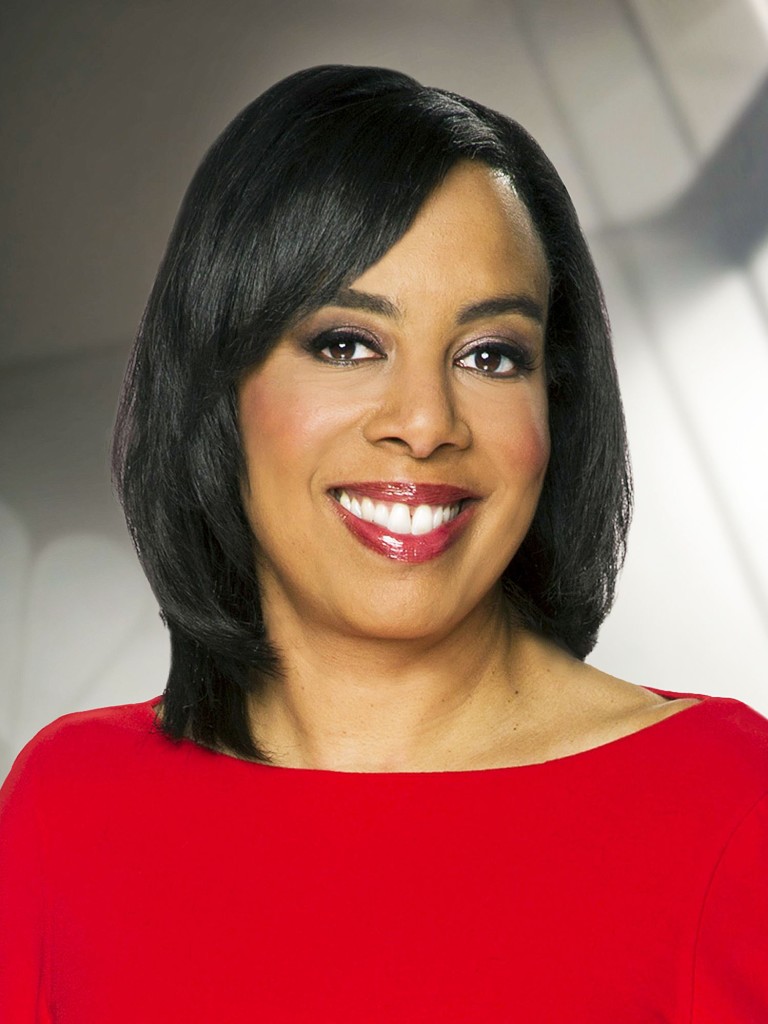 Sharon keeps her hair mostly straight, in a jet-black hue. This is also an easy styling choice for the busy business professional on the go. Sharon also switches it up for those big events, and a case in point would be the 2014 Gracie Awards when she posted on Instagram a vamped up look and thanked Baccarella Hair for her look for the occasion.
Sherry Ahn
Hong Kong based Bloomberg Television reporter Sherry Ahn covers economic developments and business news in the Asia Pacific region. Sherry Ahn keeps her hair in a shoulder-length dark brown brunette tone.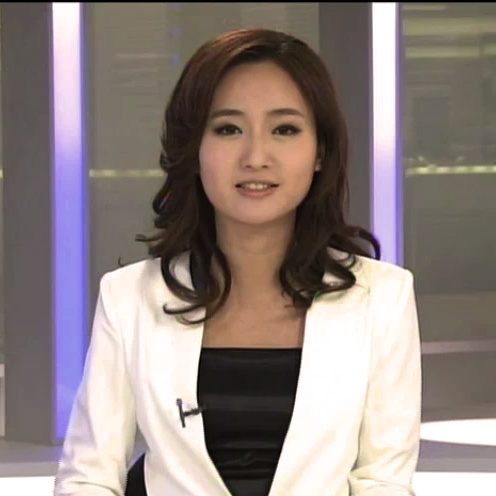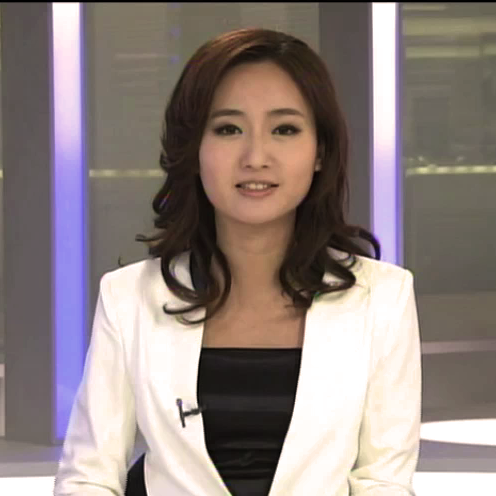 Her hair often has volume from the wavy look that she is known for, but she also pulls back her hair neatly tying it at the back when out and about reporting.
Michelle Caruso-Cabrer
Michelle Caruso-Cabrer is CNBC's Business Day Programming International-correspondent. Michelle maintains her hair in a long, jet-black brunette tone.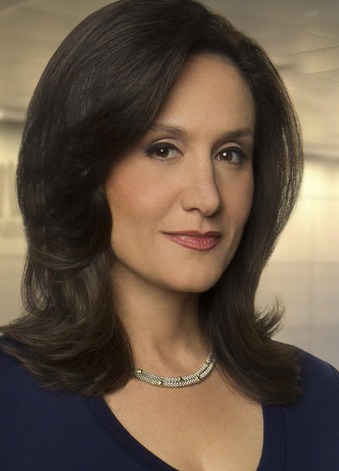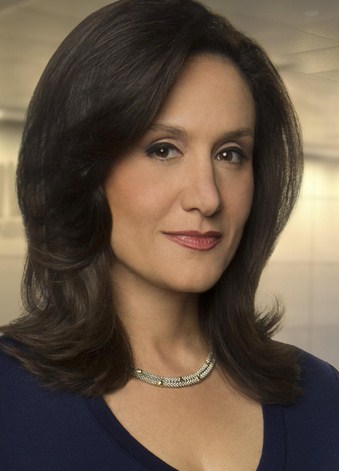 Michelle also plays around with the length of her hair, giving it a trim or allowing it to grow out. She has also spotted different styling, often keeping her hair straight and occasionally going for loose waves.
Melissa Lee
Melissa Lee hosts "Options Action" and "Fast Money" on CNBC. Melissa maintains a dark brown shoulder-length look.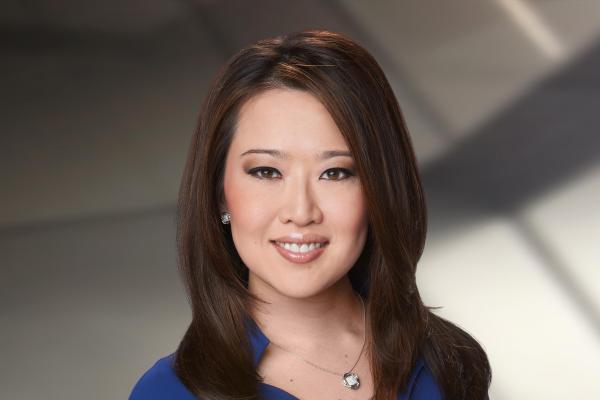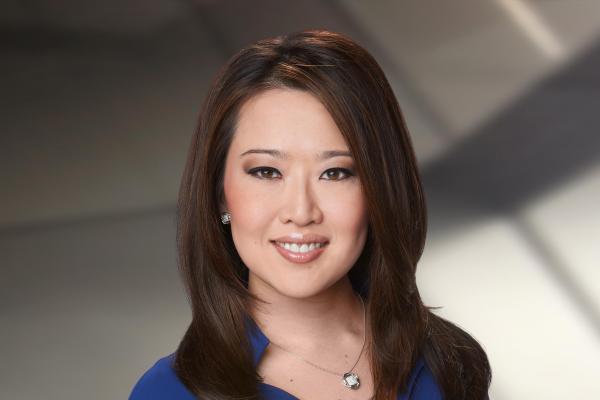 Melissa often styles her hair with a side part, allowing her dark brown tresses to fall neatly on either side of her face. Her ability to maintain the flawless look is enviable and befitting for a chic business professional look.
Erin Burnett
Hosting her own show on CNN, Erin Burnett OutFront, Erin Isabelle Burnett has been a journalist since 2003. Erin maintains an enviable shoulder-length brunette look.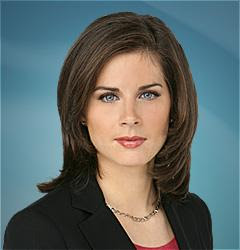 She could be the most versatile news anchor in terms of how she styles her hair. Erin often styles her dark brown hair in a medium layered cut look or in medium curls. She is also known for pulling her hair and securing it at the back.
Yvonne Man
Yvonne Man is Blommber Television's Hong Kong based current affairs and business reporter. Yvonne keeps her hair in an even chin-length brunette bob.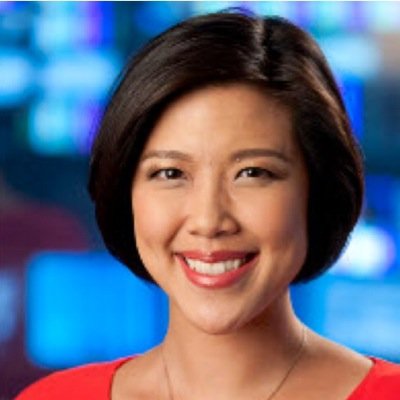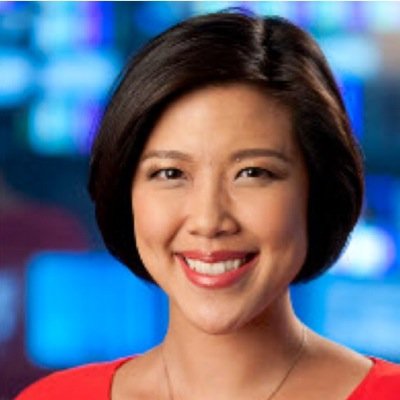 Her befitting style cups her face highlighting her delicate facial features. It is an easy and quick to style choice, which works well for a professional look.