Braided hairstyles are still very much a hit as they were several years back. Braids have gone through reinvention, and you can bet that the braided looks we have now aren't quite what granny rocked back in the day. We explore 14 trending braided hairstyles that you simply must try out, and comment on what's going on with Iggy Azalea ( famous for her braided look),  and Nick Young.
1. Box Braids
This classic braids style never goes out of trend. It simply keeps getting reinvented with a modernized edge. Whether you wear them in micro or chunky sizes; you can never go wrong with box braids as a protective and stylish hair choice.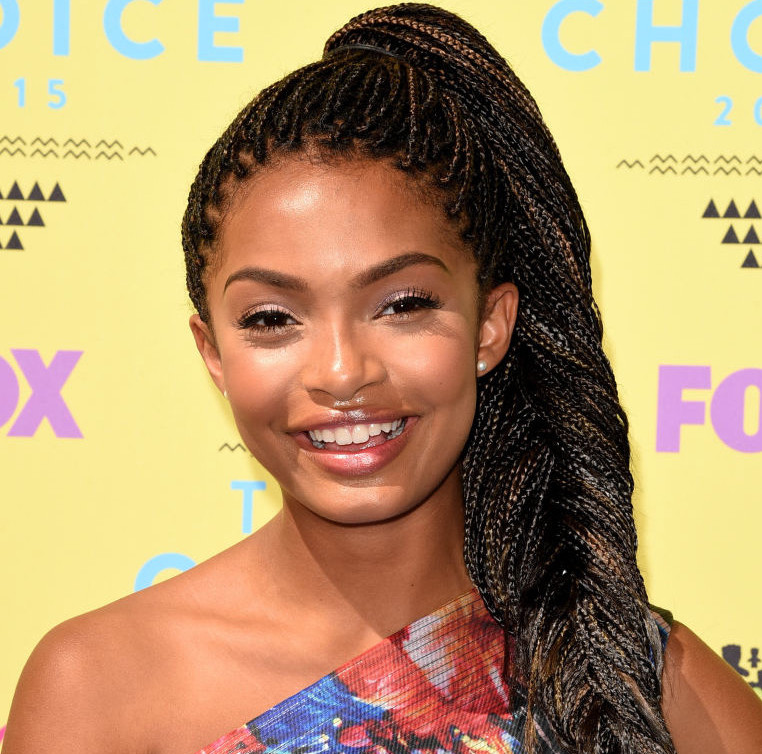 Try wearing box braids in different looks for instance wear them in a bun or create a fishtail out of them.
2. French Braids
French braids are among the classic braided hairstyles that we all still love. Just like box braids they keep getting reinventions and come back in glamorous and gorgeous styling choices.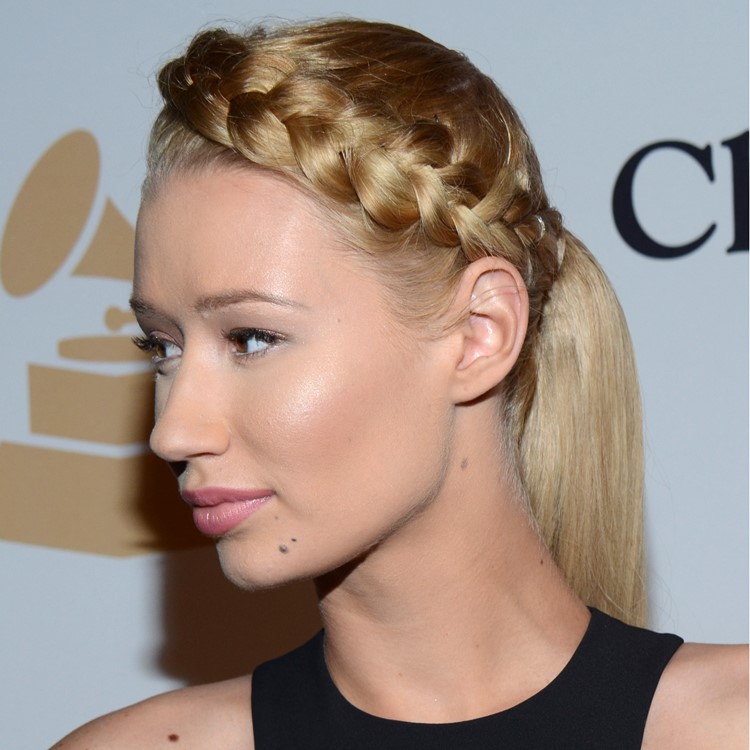 Love buns and French Braids? Iggy Azalea combines the two and wears a french braid on a center part and completes the look by wrapping the bun using the tail of the braid.
Iggy is also known to wear her braids in a tight bun on the top for a more refined look.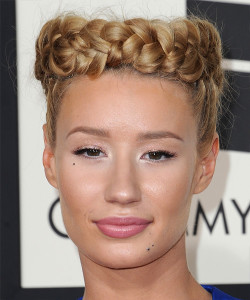 Iggy is going through some trials not of her own doing recently as she captured Nick Young on surveillance video cameras outside of their home bringing women into their house.   She has called their engagement off as a result.   She also got a double shot to the heart as she put it because it looks like Nick may have impregnated his ex at the same time.  Our condolences go out to Iggy.   She is going Cruella Deville on Nick for real this time.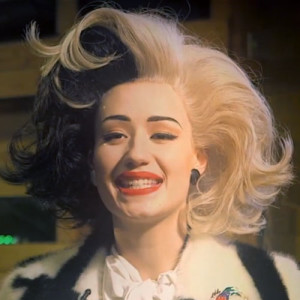 3. Fishtail Braids
Fishtail braids were trending for most part of last year and they are in every sense still a hit. The best thing about fishtail braids is that they can be styled on just about any hair type from natural hair to already braided hair.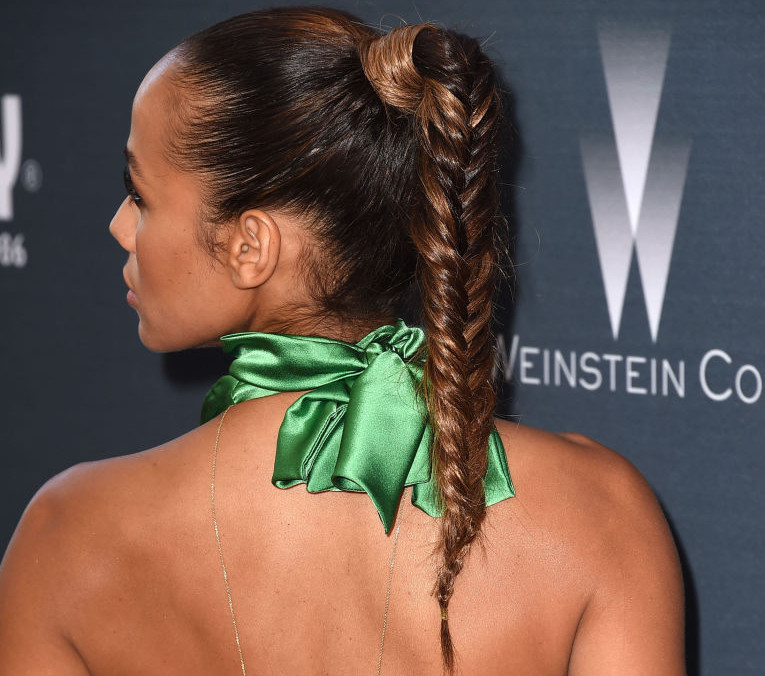 Wear the fishtail in a ponytail, in a messy look, in pigtails or create a fishtail crown.
4. Halo Braid
Love crowns and chignons? Go for a Halo Braid, which is simply a braid wrapped around your head to form  a 'Halo.' The braid beautifully creates an updo look allowing you to show off your equally beautiful hair.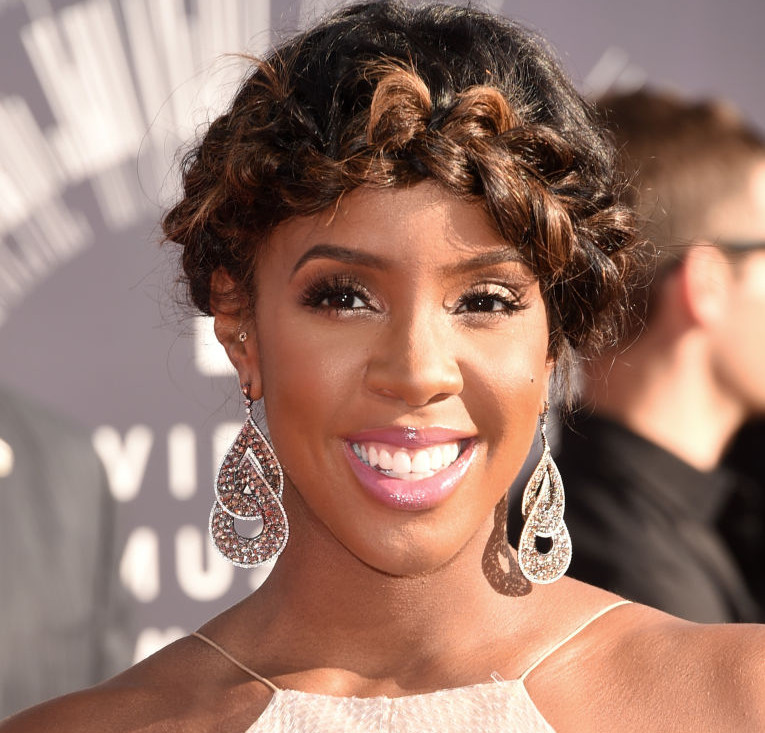 Wear the look with bangs or with tendrils to switch things up. It is also possible to create the look out of hair that has already been braided.
5. Rope Braid
The Rope Braid took last year by storm and this trend promises to keep us knotted up this year. Just like the name suggests, this style involves twisting up the hair into a rope-like look.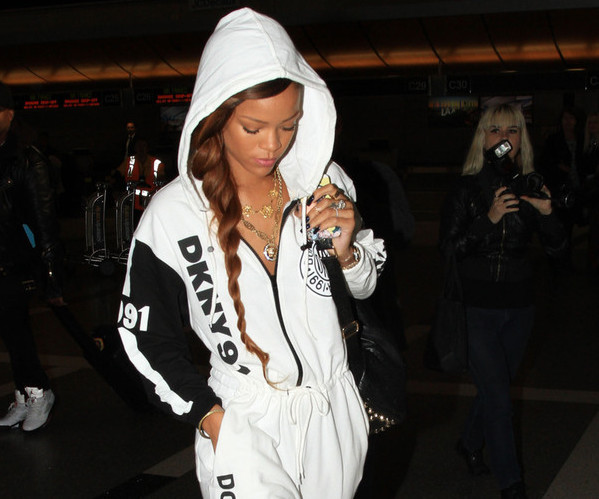 Just like other braided looks, you can wear the rope braid in diverse styles. You can wear a single rope braid in a ponytail styling or wear several rope braids in updo styles.
6. Dutch Braid
At first glance, the Dutch Braid may look the French Braid, but it is a uniquely intricate braided look. The difference with the Dutch Braid is that hair pieces are passed underneath each other and the end result is the braid lying atop the head.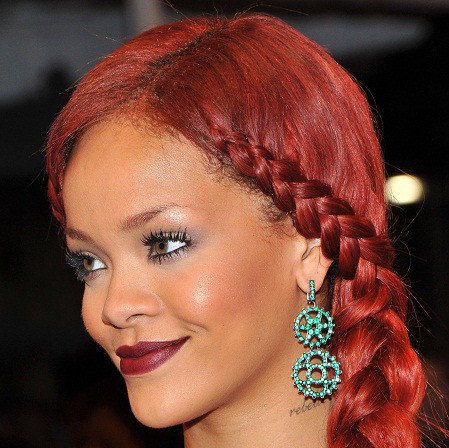 Wear the braid in a chignon styling to spice it up a little bit.
7. The Five-Strand Braid
The Five-Strand Braid takes braiding a notch higher with an intricate and fascinatingly gorgeous look. This is one of those head turning looks that will create a center-piece out of your head.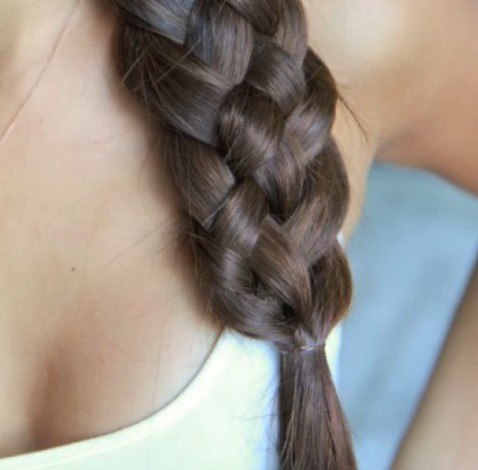 Tutorials will help you master this braiding technique. You can like-wise wear it in a number of styling choices from a single five-strand braid to multiple five-strand braided looks.
8. Milk Maid Braids
Milk Maid braids are yet another classic braided look. The style could be the easiest braided look to DIY. Simply create two braids, one on each side of the head. Loop them across your head and secure them with bobby pins.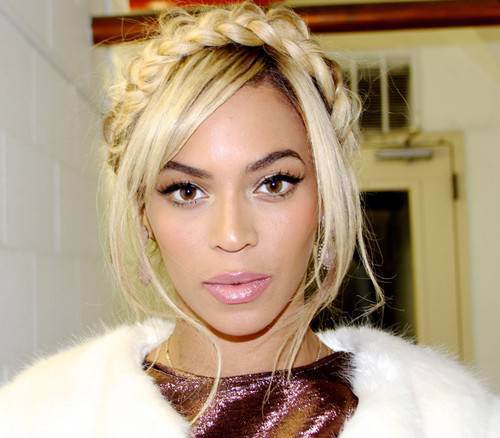 Wear them with a parted bang on in a french braid/rope braid styling to add a modern touch to it.
9. Carousel Braid
The Carousel Braid is an 'artsy' braided look created by making a braid that literally cascades down the hair. It is essentially a Waterfall Braid and this look is equally easy to master with tutorials.
Create an intricate Carousel Braid look wrap it around a ponytail for a  gorgeously different look.
10. Cornrows
Yet another classic braided look that will stay in trend for generations to come. There are variations to the look, but the simple yet chic all back cornrow look remains a favorite.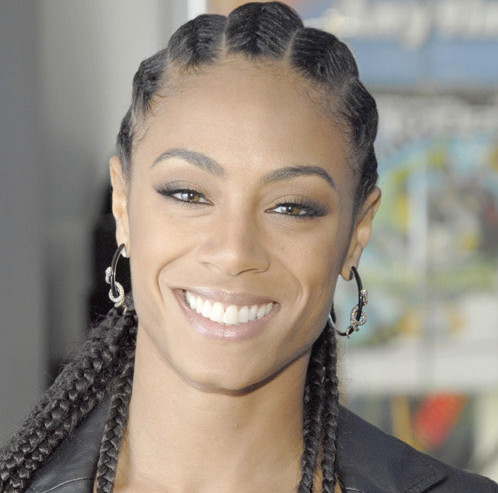 Change things up by getting side cornrows or getting chunky long cornrows.
11. Ladder Braid
Another 'artsy' braided look that you should definitely try out. It involves creating a ladder braid going up the head, and once again a tutorial should help you master the look.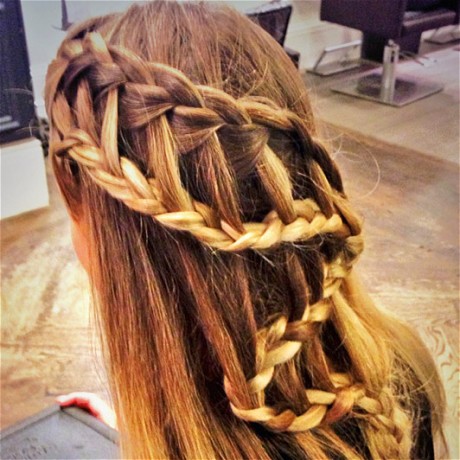 Make the look much more interesting by styling it at the side of back of your head.
12. The Mermaid Braid
The Mermaid Braid could be among the complex braided looks to achieve, but the end result is strikingly beautiful. This is a braided style that will look that much more stunning with highlighted/colored hair.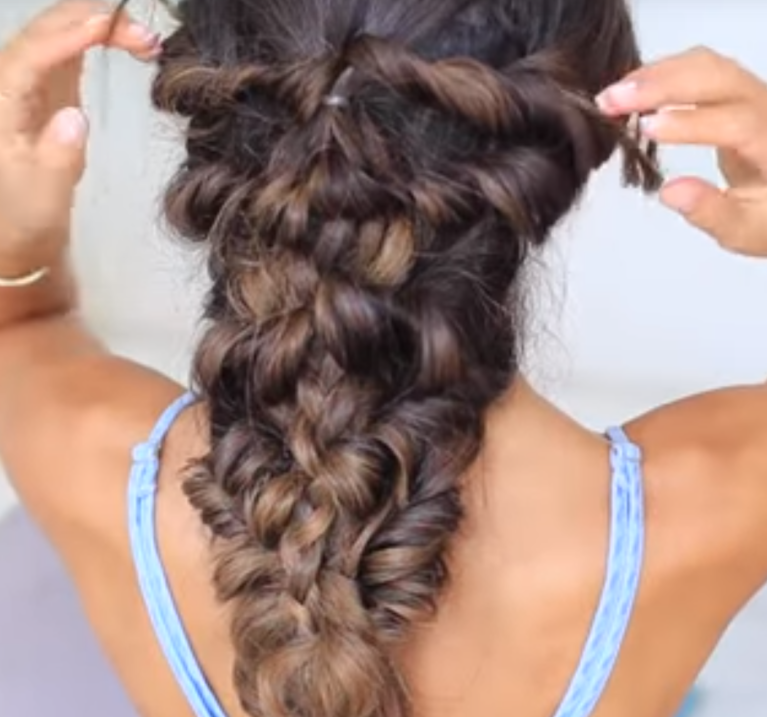 Create different Mermaid Braid looks by styling it to the side or back of the head.
13. Twists
Twist, like just the box braids, have been a trending braided look for decades now. Chunky twists in particular picked up as a trending braided look last year.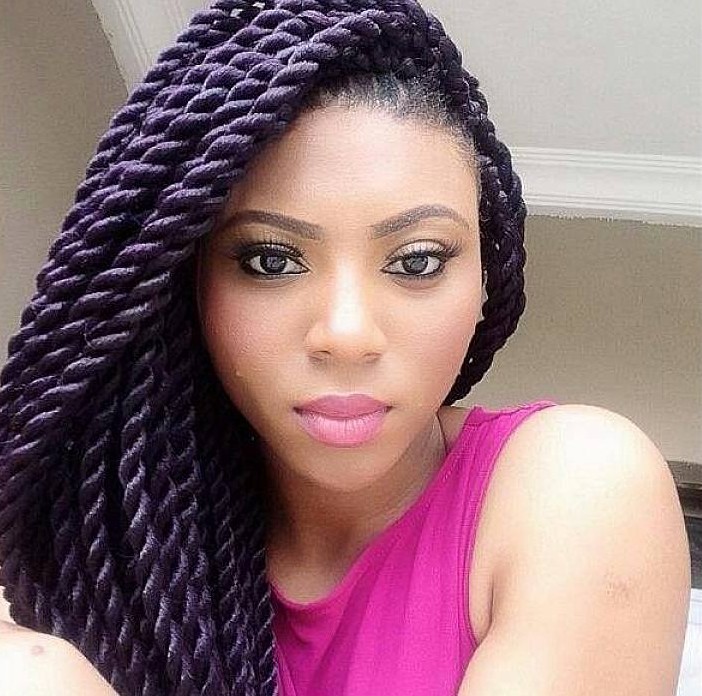 Just like box braids, twists are highly versatile and can be styled into a number of other looks. Wear them in an updo, create french/fishtail braids out of them or simply wear them as they are in long lengths.
14. Colored Braids
Last year another braided style that rose to popularity was the Colored Braids trend. Blue, Green, Purple and Rainbow colored braided looks were trending and promise to remain popular this year.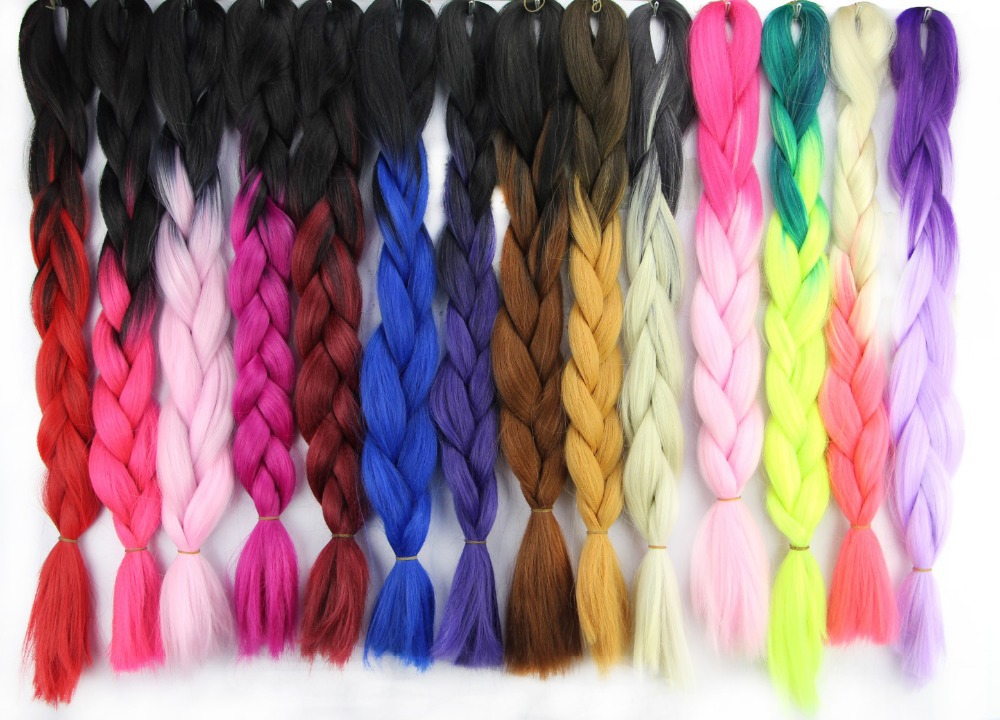 With Colored Braids, you can use them to style just about any  braided hairstyle. Go for two-tone looks or the Rainbow colored look for an edgier style.
Braid Accessories
Accessorize your braided look to give it an edge or simply make it that much more glamorous.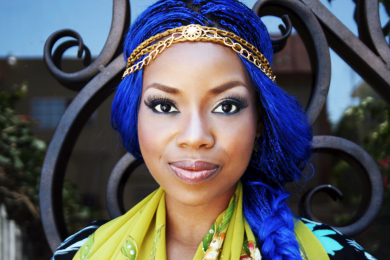 For braided ponytails, use leather ties/ribbons to stylishly tie up sections of the braid.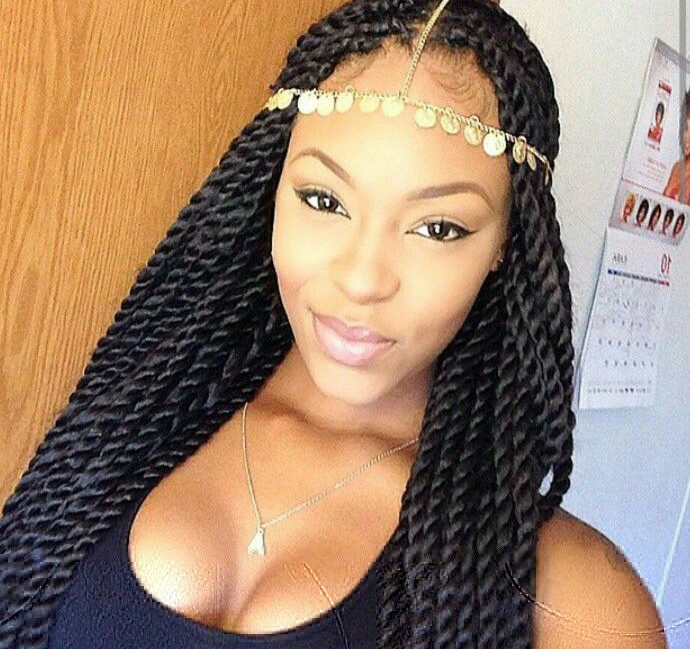 Incorporate fore headbands, crowns or hair jewels into braided looks for an elegant look ideal for proms/black-tie events.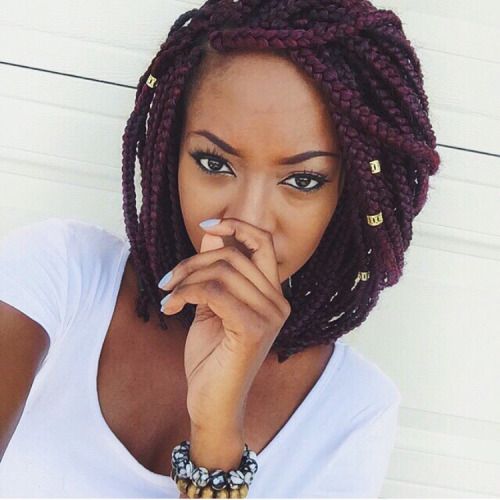 For cornrows, incorporate embelishments such as metalic beadsnto the style for a more interesting look.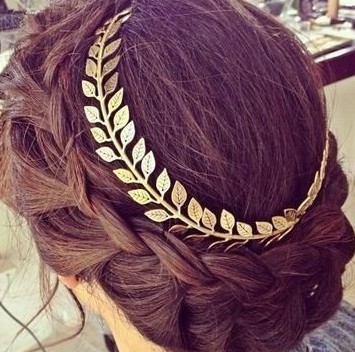 Also work in the season's trending hair accessories including leather hair accessories, wreaths and hair tattoos.
Braids work well as protective hairstyles, but they also work well as hairstyles of choice throughought the year.  Try out at least one or two of these braid looks this year.