The NYFW Fall/Winter edition is currently ongoing, and as usual it has brought all the fashion bigwigs flocking on the NY streets for the week-long event. Fashion and hair inspirations often come from celebrities, but they do also steal their looks from the runway. We have come up with some of the trending hair looks this far that you should definitely steal from the 2016 NYFW.
Fenty Puma by Rihanna
Rihanna was among the designers presenting their Fall/Winter collections for the NYFW and she didn't fail to impress. She styled her models' hair in a slicked back 'frozen' look. Reminiscent of the frozen tips trend, who knows this look just might catch on.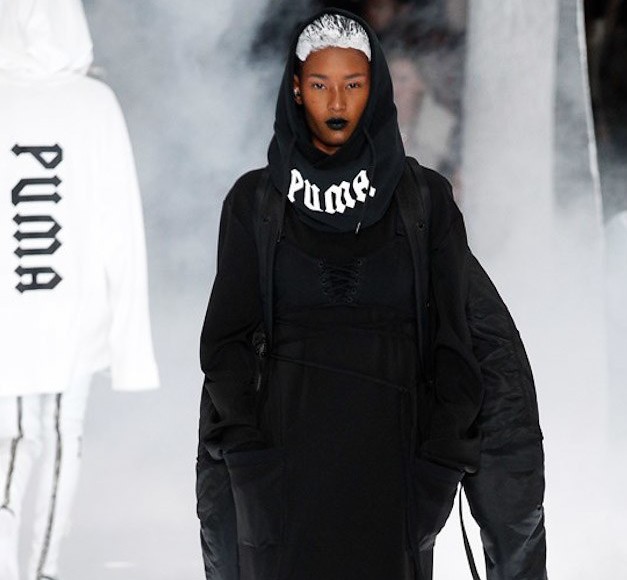 Rihanna herself was spotting a sleek jet black bob, simple yet definitely memorable.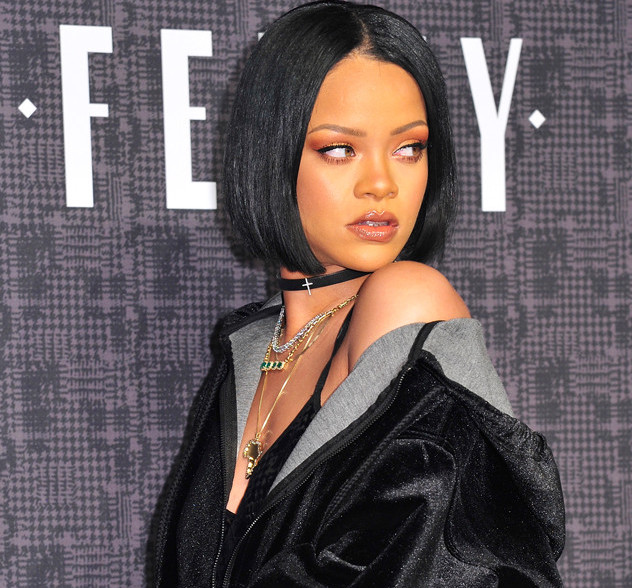 Marissa Webb
Marissa Webb presented florals and faux fur looks for her Fall/Winter collection. She seems to have re-kindled the sleek ponytail Rihanna spotted back in 2014, proving that the look is timeless. The hairstyle spotting a deep part to the side, is styled in a low pony.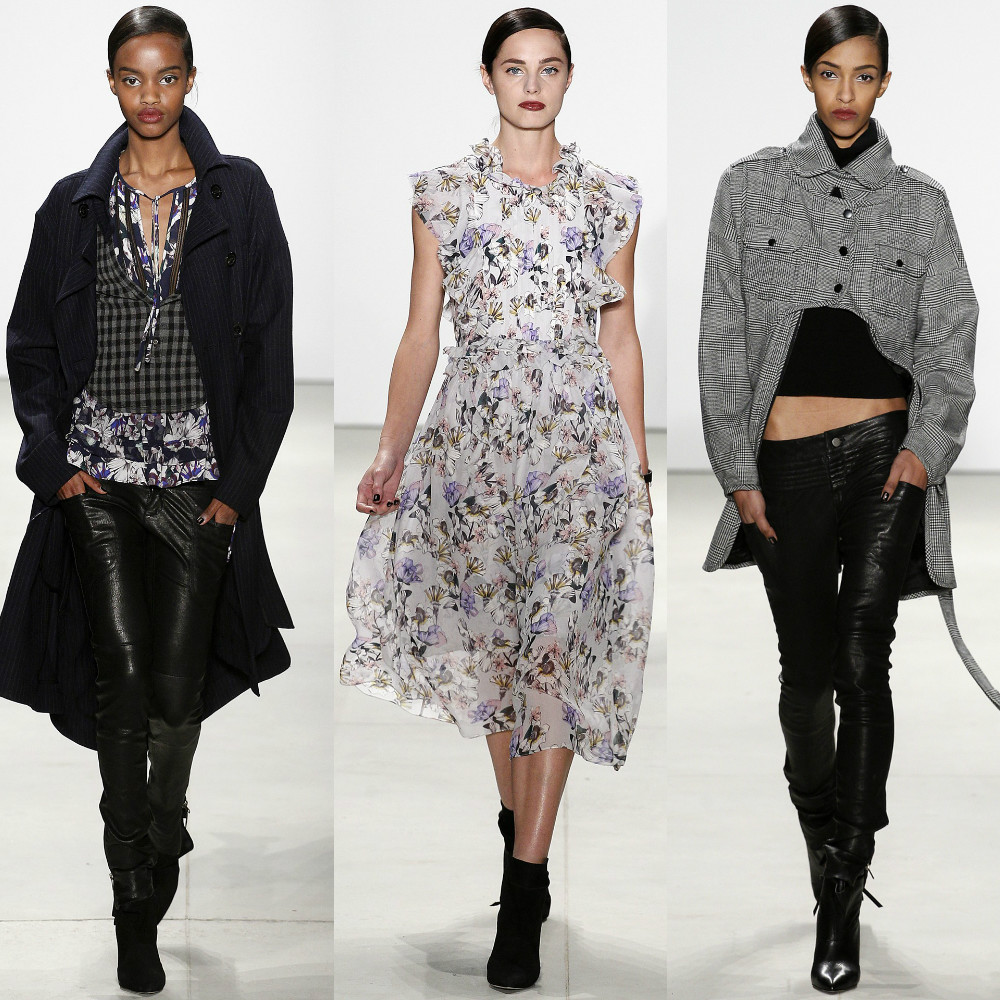 Mathieu Mirano
Mathie Mirano derived inspiration for his Fall/Winter collection from trips to Egypt. His models were in slicked back hairstyles, which paired well with his glamorous evening collection.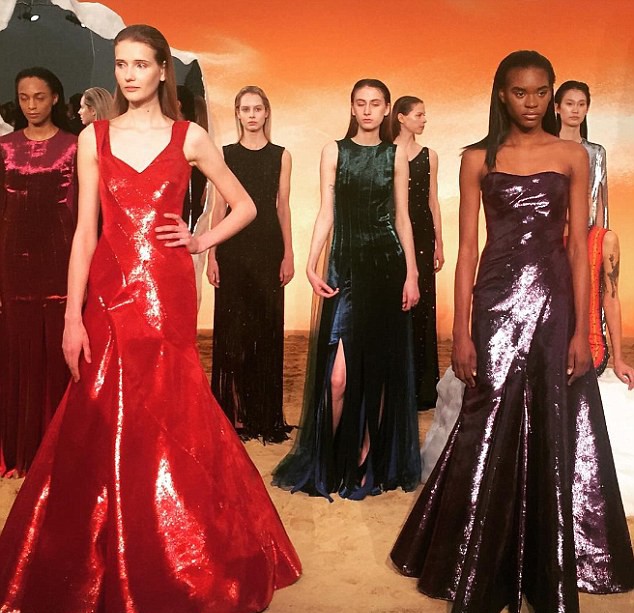 Nicholas K
Nicholas K presented a slew of chic layered Army-inspired outfits for the Fall/Winter season. His models had their hair in wrapped styling and strapped under the chin, forming what resembled a beard.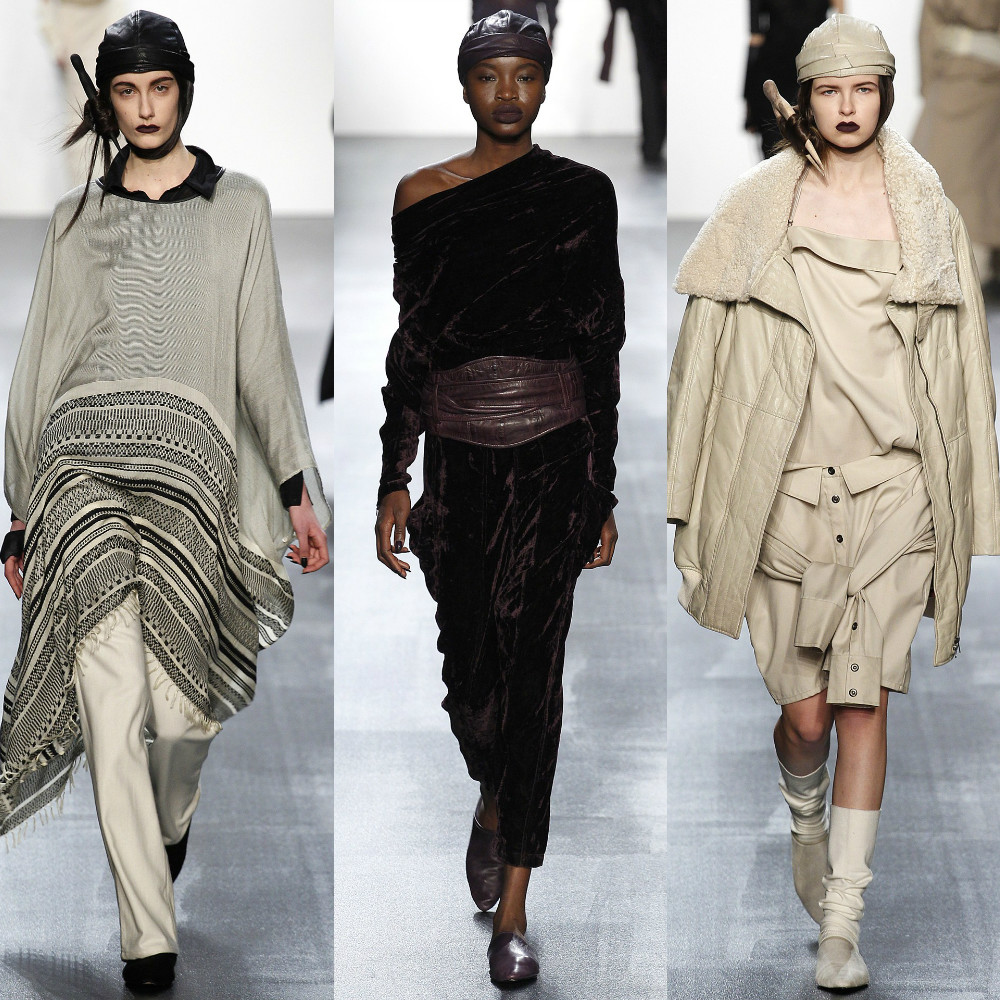 Monique Lhuillier
Maintaining her characteristic romantic glamor, Monique Lhuillier presented a diverse fall day and night looks. She kept it simple with her models hair, with most donning loose free-flowing looks.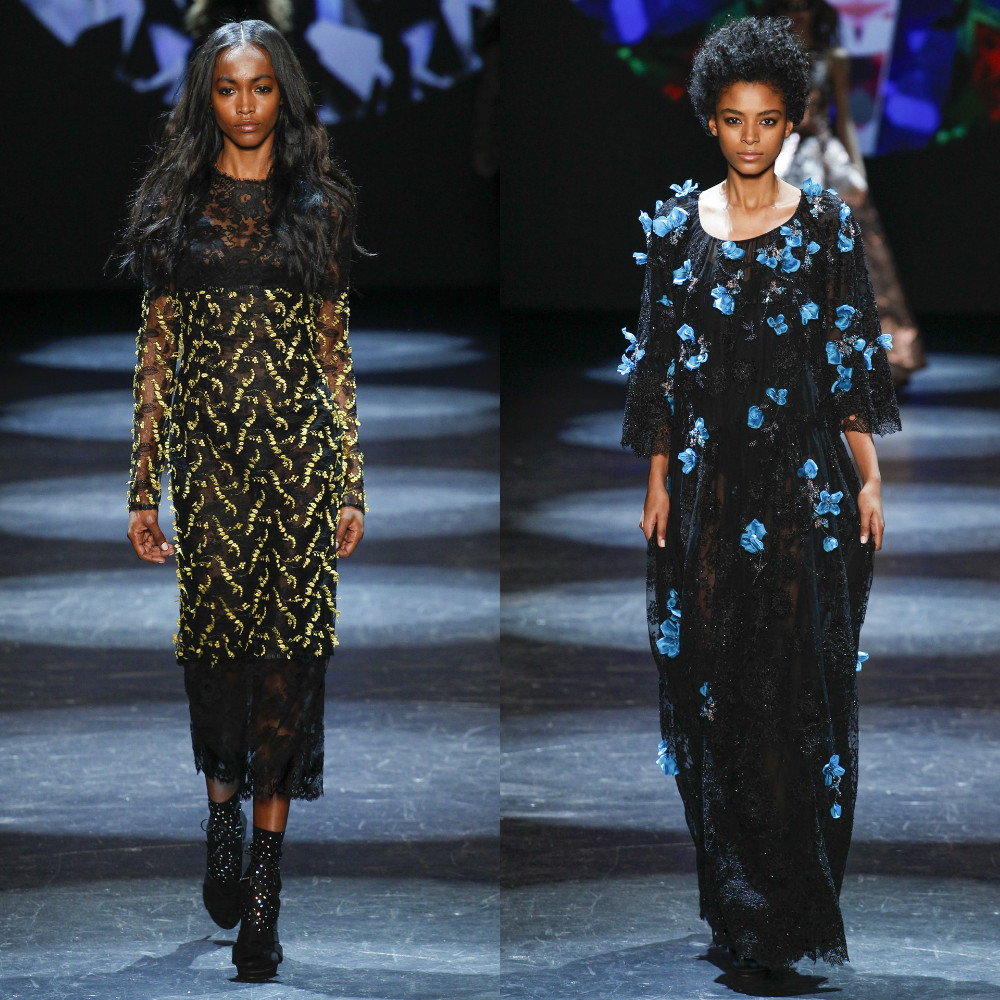 Saint Laurent 
Saint Laurent presented both unisex and womenswear during their Fall 16 showcase at this year's NYFW. The female models donned airy, wind-blown/ slicked hair and the male models donned a slew of dapper hats.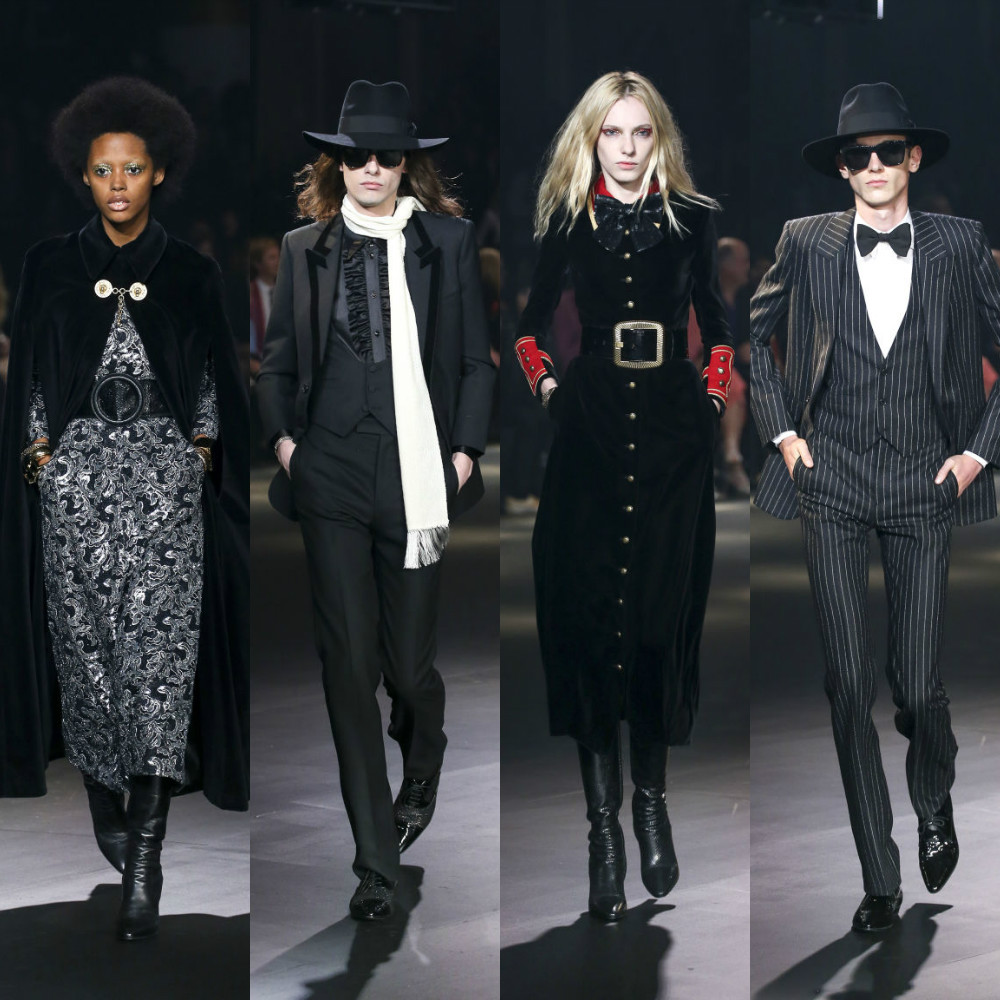 Jason Wu
Jason Wu continues to deliver strong feminine looks for the modern ultra ladylike woman. To top off his collection featuring sheers, leather, snug knits and feathers; Wu styled his models' hair in free flowing looks with side parts.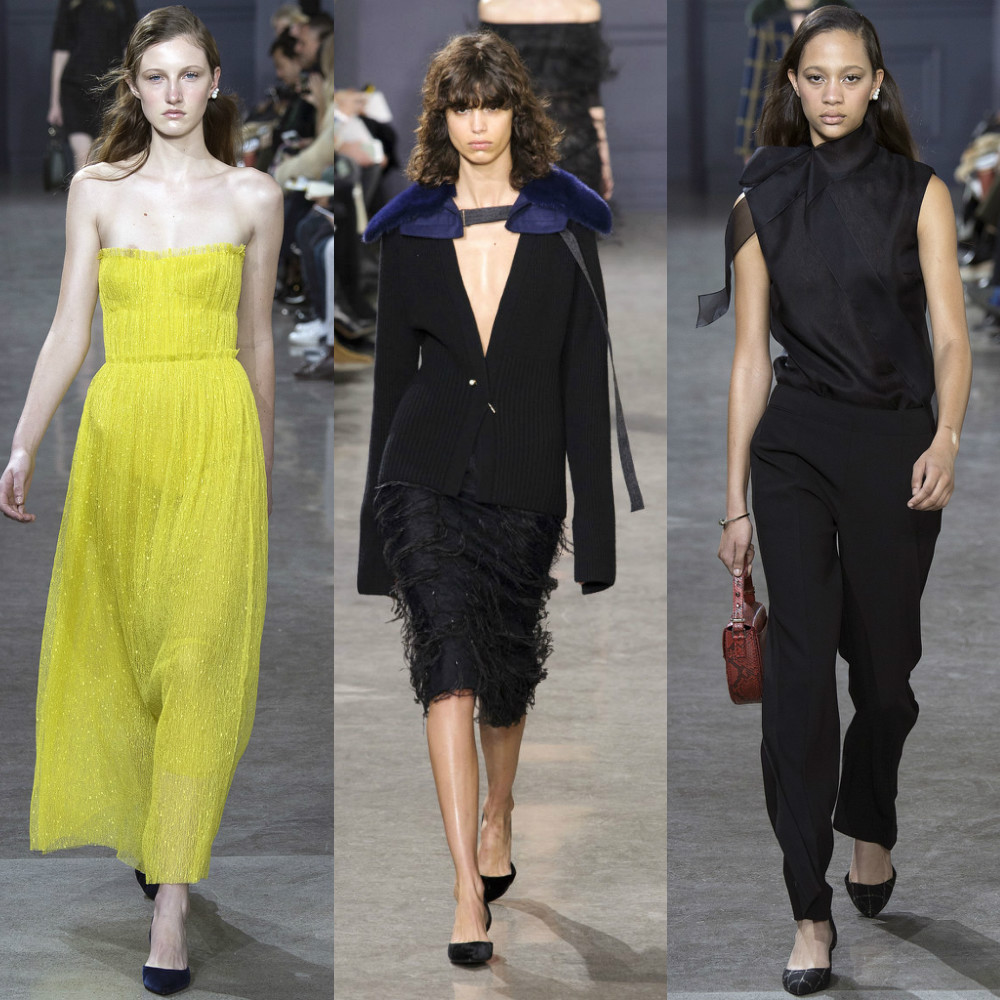 Gabriella Hearst
One year in the business and Gabrielle Hearst has proven that she is here to stay. Showcasing a collection exuding subtle chic, luxury; Gabrielle Hearst presented a memorable Fall collection. Her models had their hair styled in slicked back looks.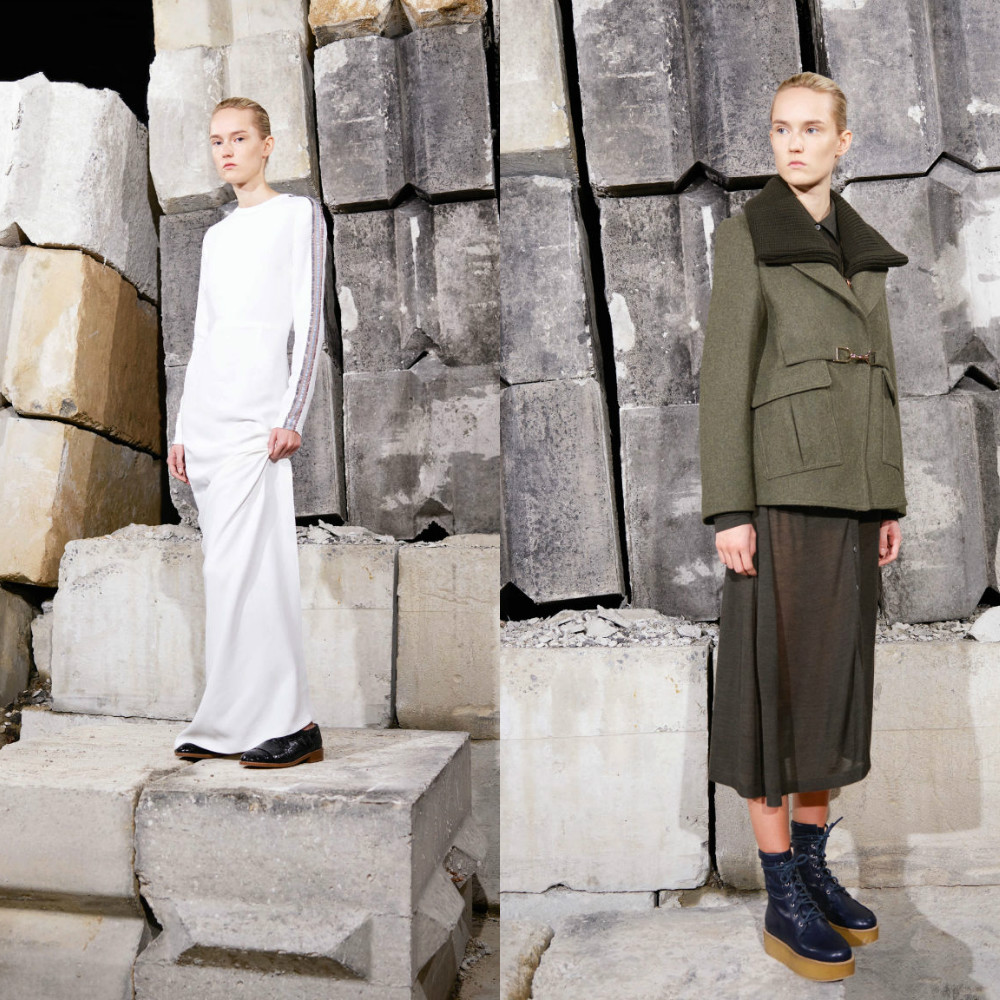 Kanye West
With his Yeezy Season 3 collection, Kanye West maintained the post-acolapyse look that his collections are known for. Kanye had supermodels Liya Kedebe, Naomi Banks and Veronica Webb walk on his runway. Most of his models donned black caps, while few donned short looks, with Naomi Campbell donning a short bob complete with a fringe.
Moncler
Moncler presented a collection showcasing the best of Winter essentials, ever so fashionably. Their unisex showcase featured models donning diverse winter-ready hats, from faux fur hoodies, baseball caps to traditional knitted-hats.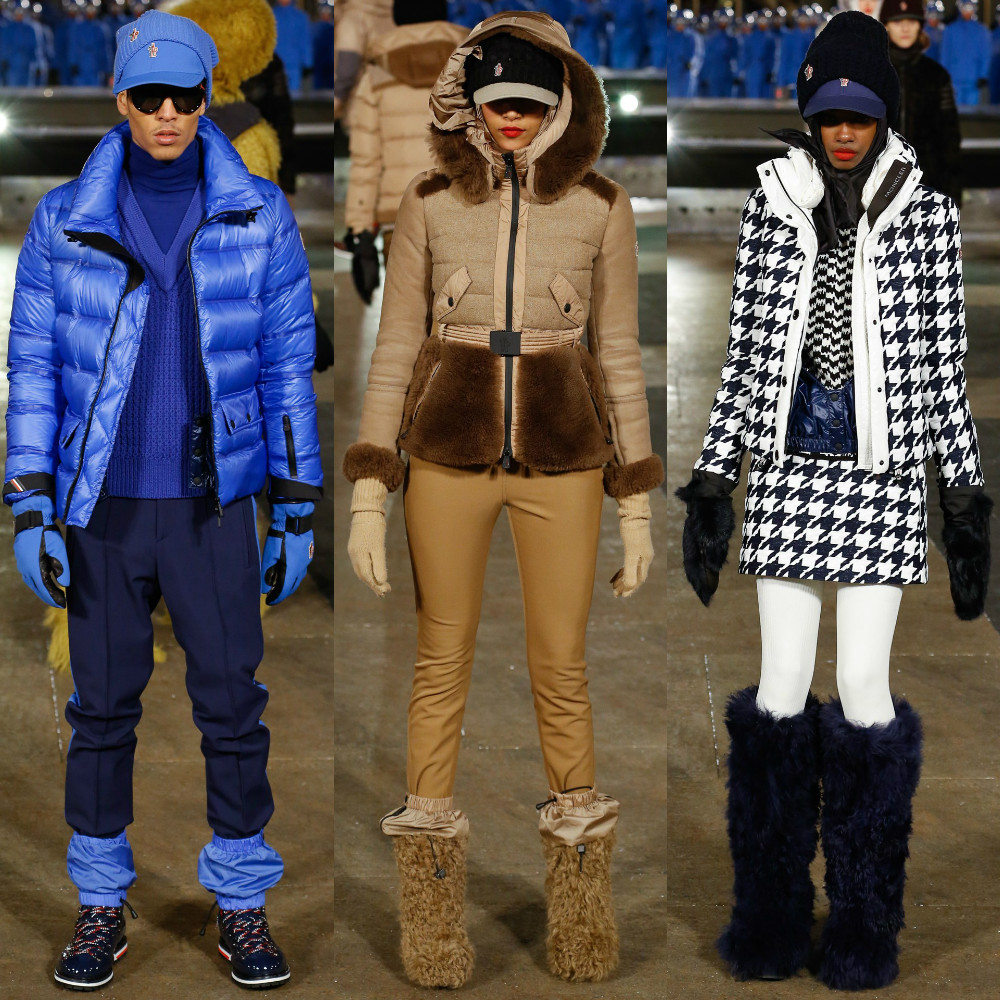 Pamella Rolland 
Pamella Rolland's Fall 16 collection had chic, luxurious glamor written all over it. Presenting diverse evening looks, the models donned Romantic slicked back hair looks.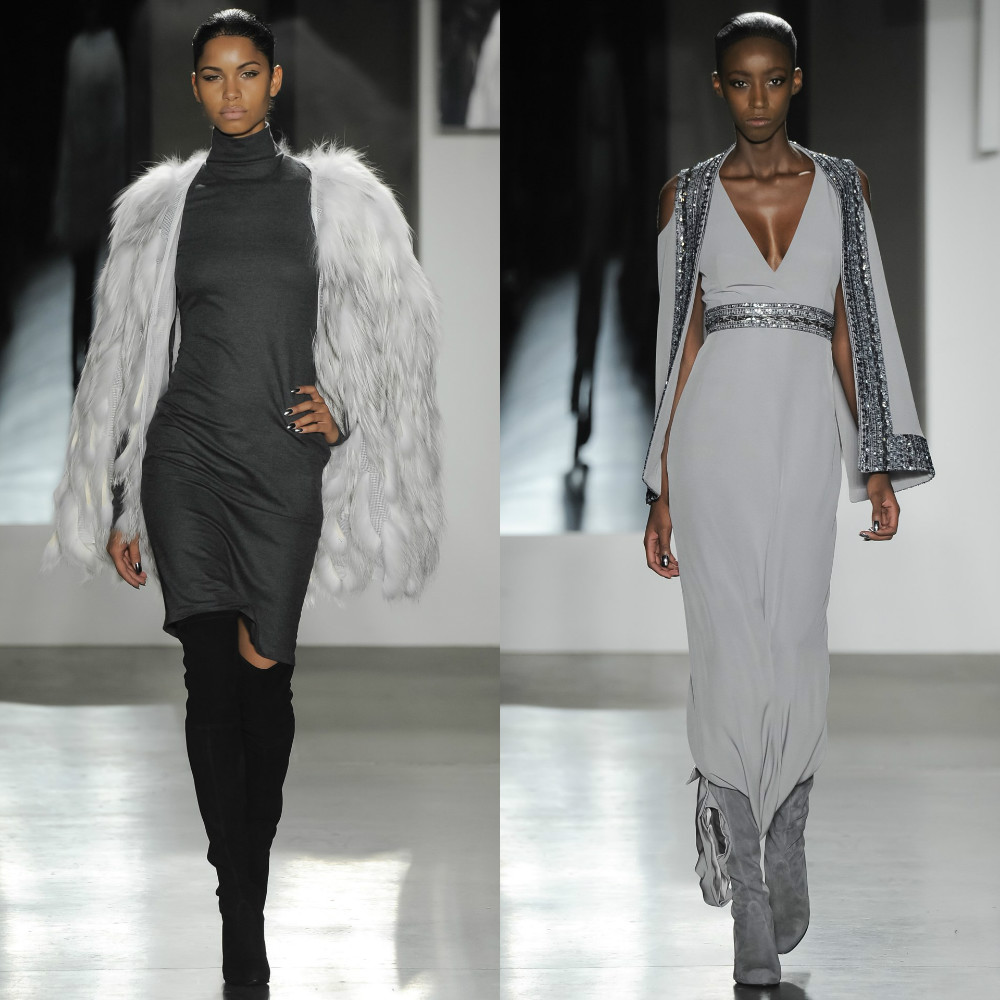 Sophie Theallet
Sophie Theallet presented a glamorous collection of evening wear, markedly swanky and fashion-forward. She styled her models hair in diverse simple looks ranging from short dos to huge curly styles.
Nicolle Miller 
Nicole Miller presented a 'Hippie' inspired almost ethereal collection for the Fall/Winter 2016 NYFW. Some of her models donned slicked straight hair, which moved perfectly as if blown by the wind as they walked down the runway.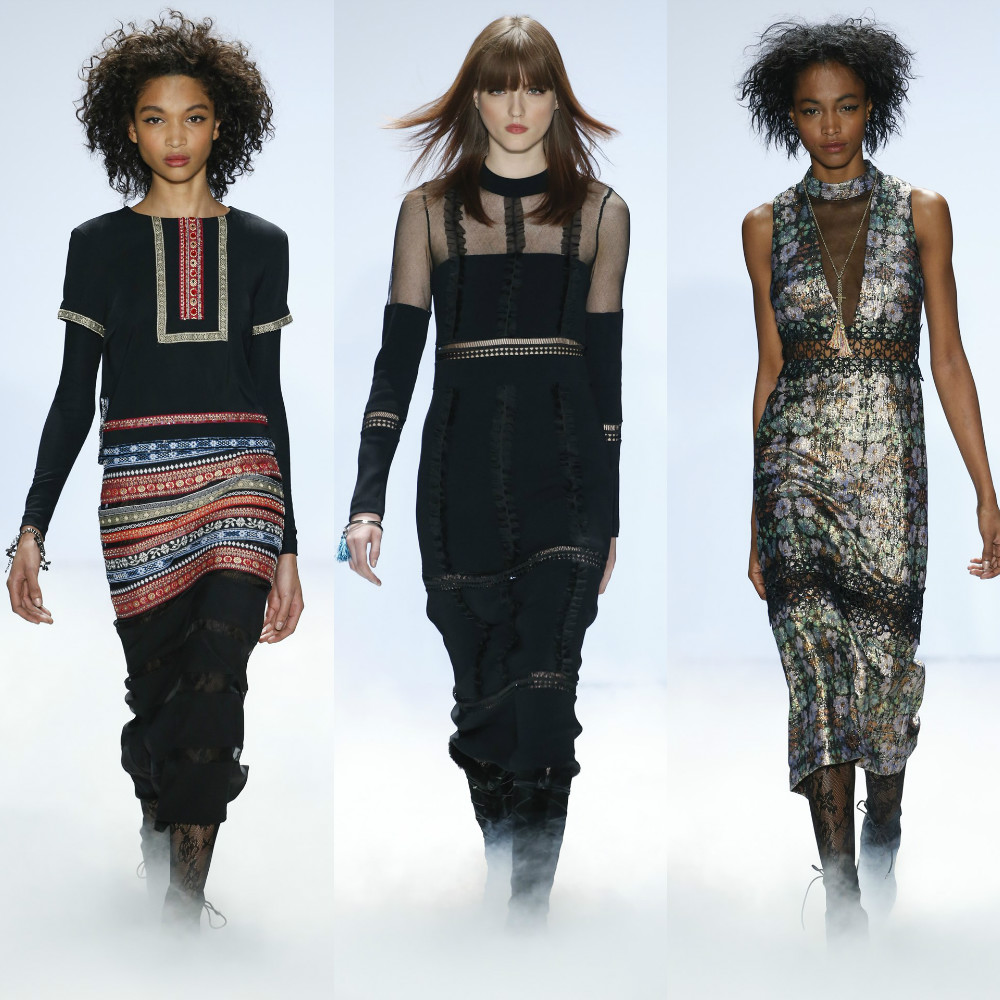 Banana Republic
Characteristic of Banana Republic, they presented a collection of wearable looks for the Fall/Winter 2016 Season. They presented a unisex collection, with most of their female models spotting loosely tied hair looks.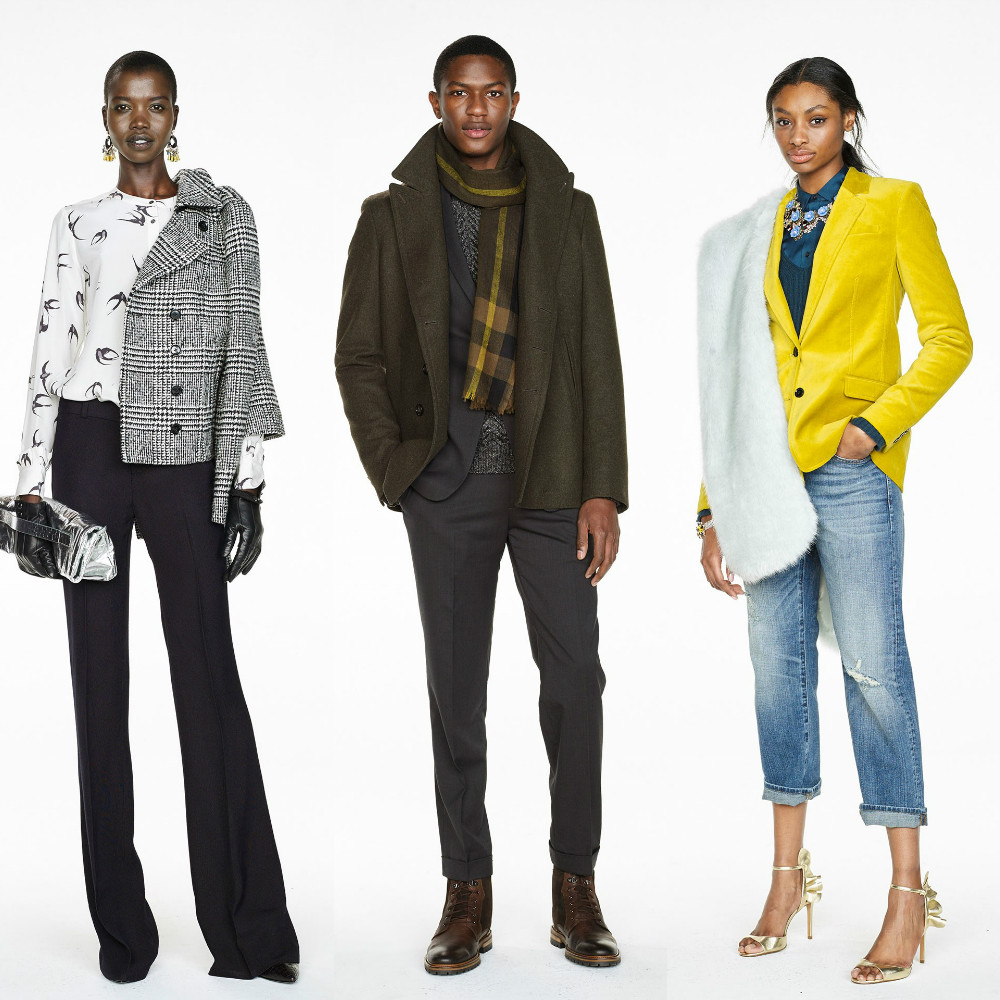 Self-Potrait
Self-Potrait presented a lovely collection of monochrome looks. The simple yet chic minimalist collection was presented by models donning bang looks.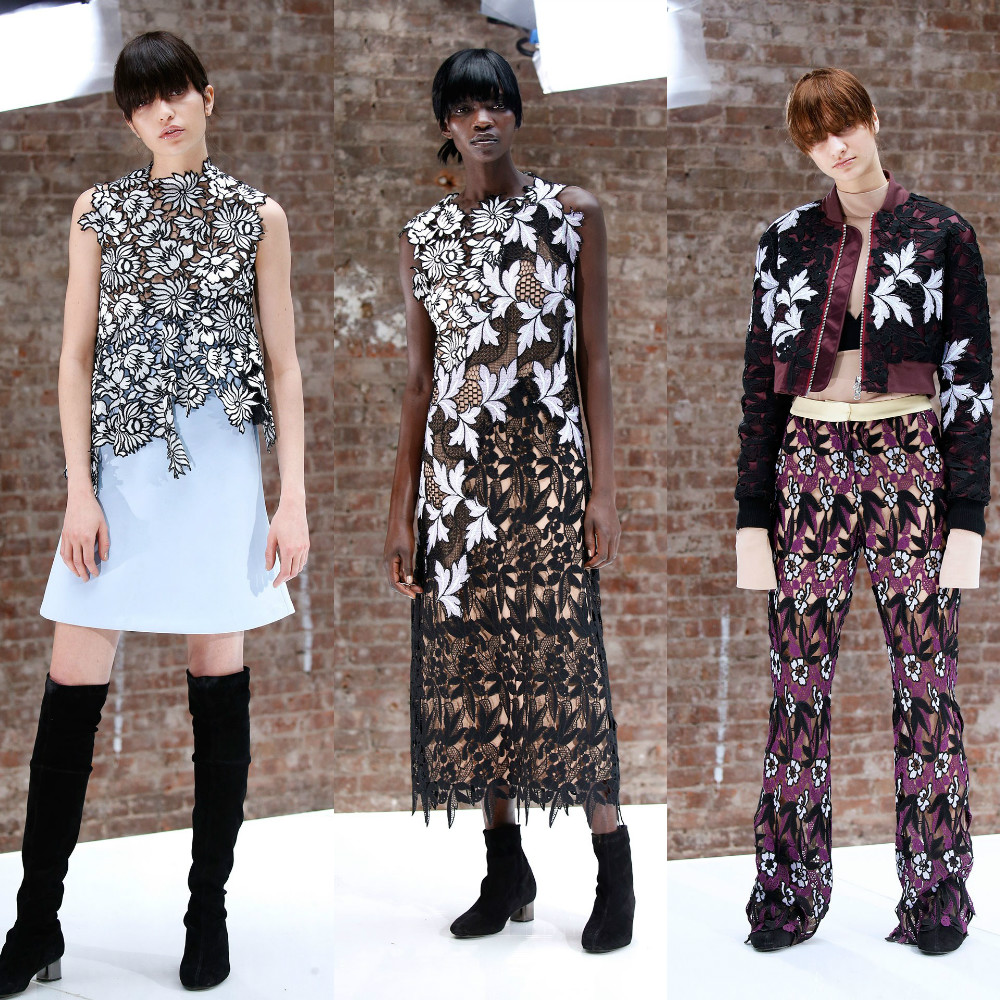 Lacoste 
Lacoste presented their characteristic sporty-looks for the fall 2016 season. Most of their models donned slicked back hairstyles with a few donning lovely short looks.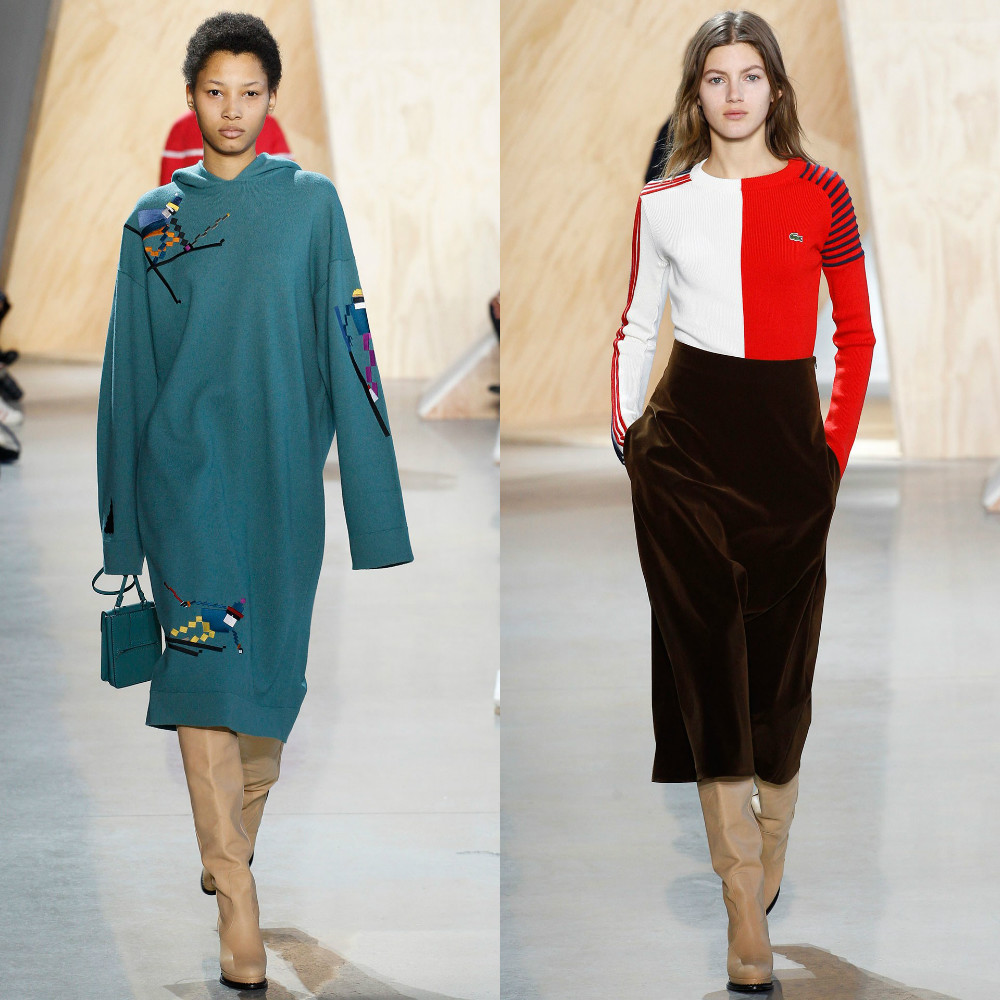 Jill Stuart
Jill Stuart's collection featured stunning Swarovski accessories, rich velvets and romantic ruffles. The artsy collection was well presented with models donning Romantic free-flowing hairstyles to match the looks.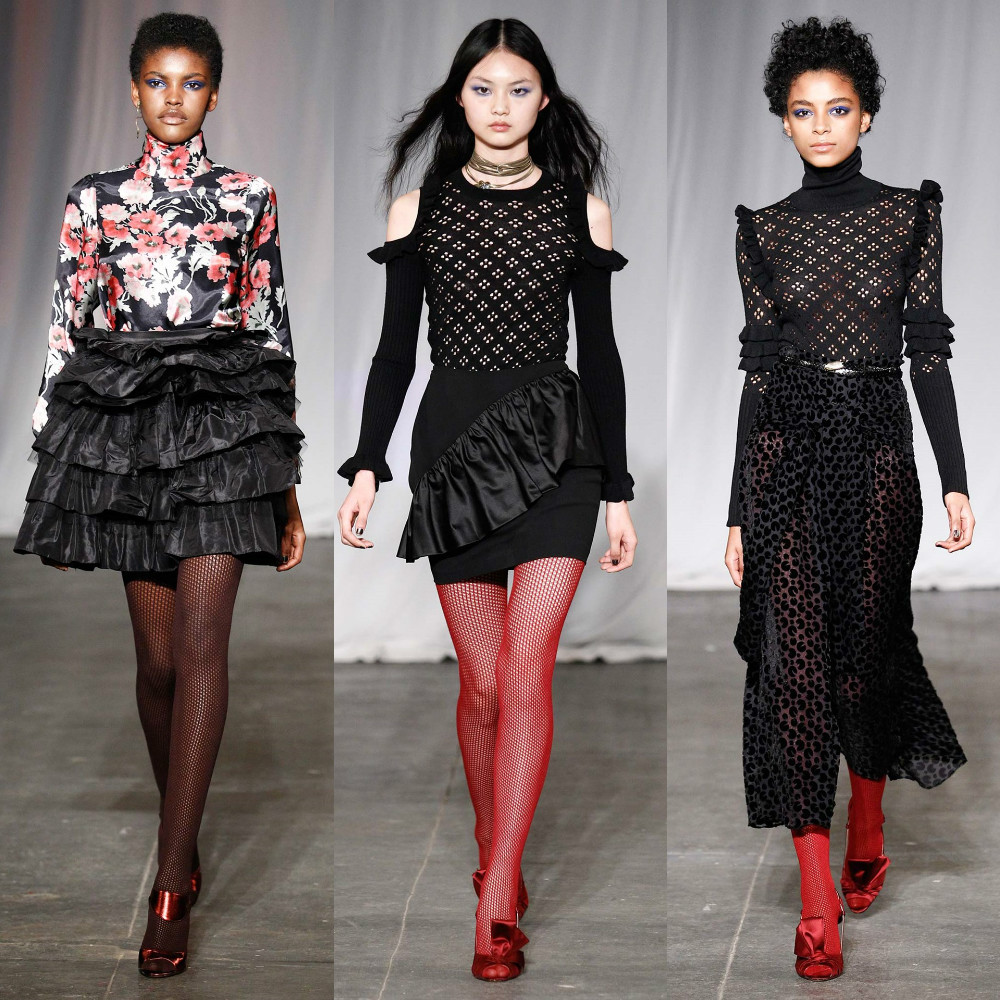 Dion Lee
Dion Lee stunned with his sculptural pieces featuring sequins and crystal silk. His collection also featured chic minimalist white pieces. His models donned diverse slicked back ponytails looks.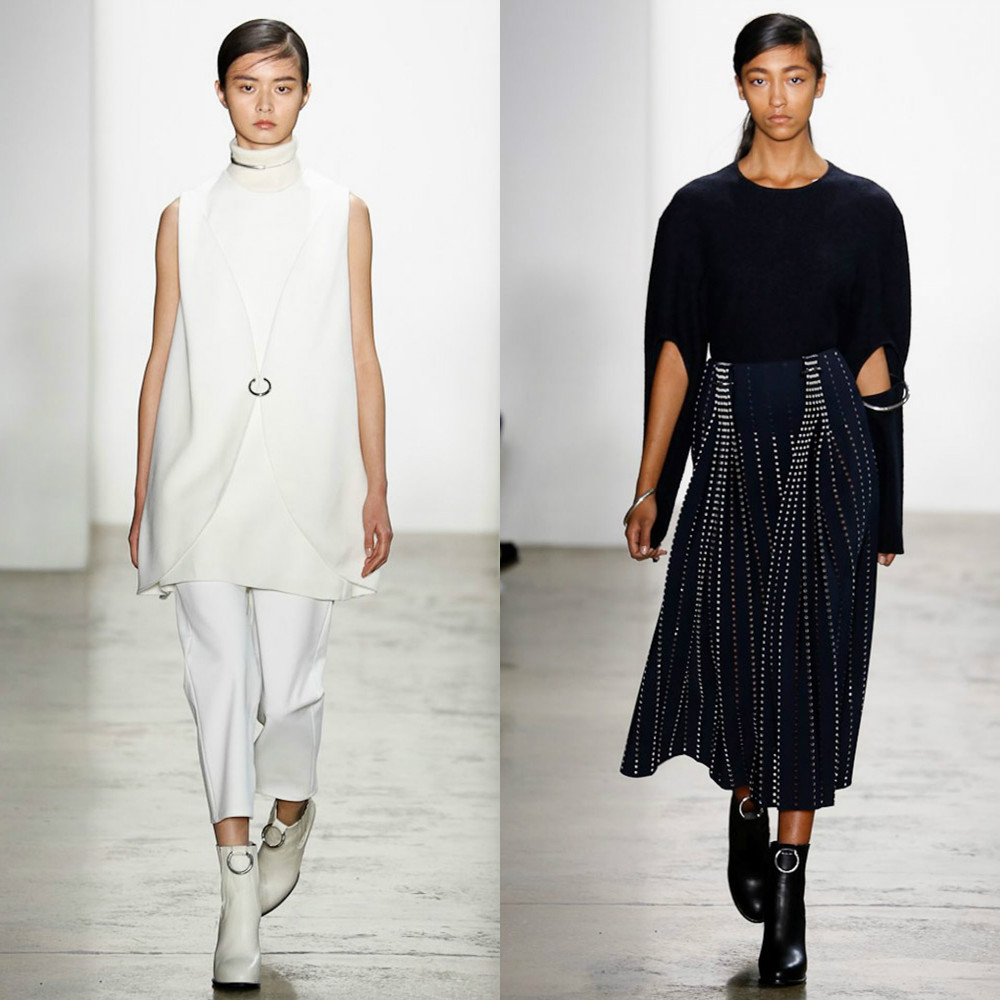 Christian Siriano
Christian Siriano can be described as The 'Red Carpet Guru' and he held on to this title yet again with his NYFW Fall 16 collection. He combined classic elements to fashion-forward daring ones to create his Fall collection. Most of his models had their hair tied in slicked ponytails with mid/side parts.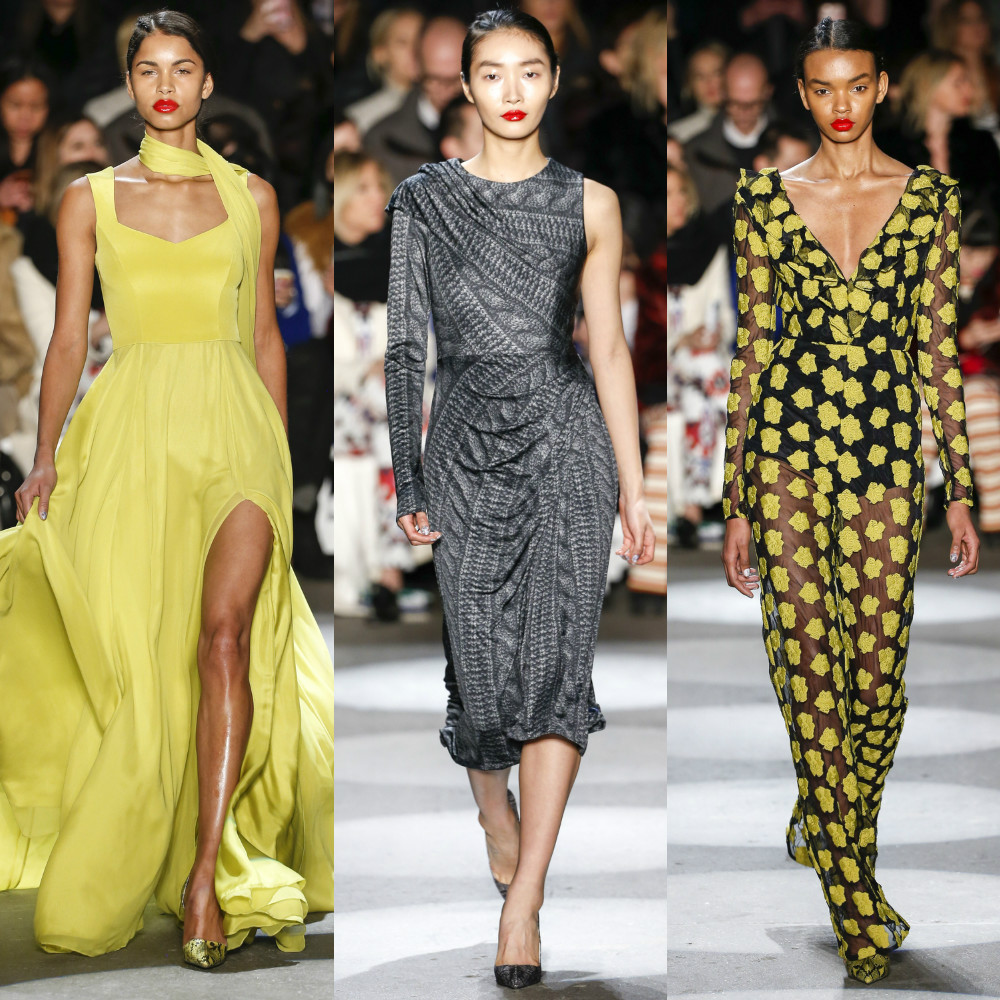 Herve Leger
Herve Leger's Fall 16 collection can be described as oozing sex-appeal and exuding some punk-rock feel. The models had on knee-length boots and had their hair befittingly styled in side-swept looks.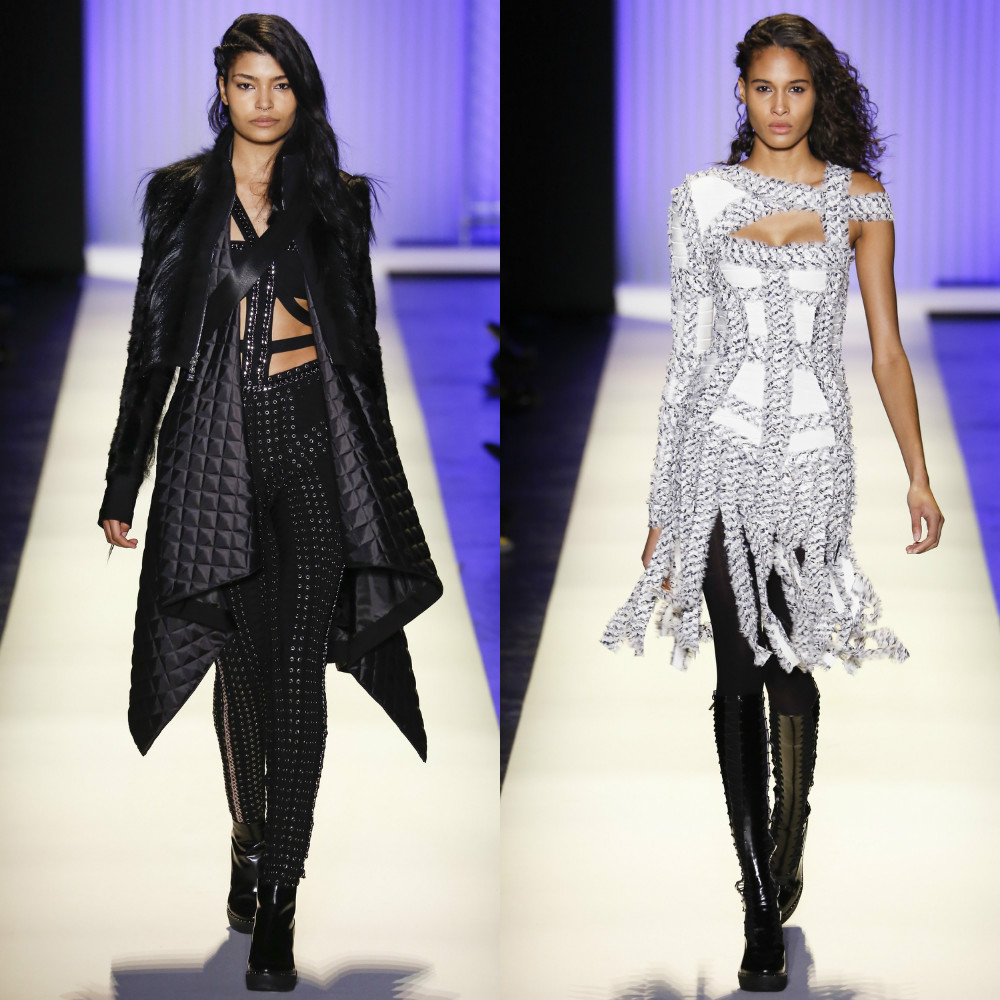 Alexander Wang
Alexander Wang's Fall 16 collection can simply be described as a late 80s/ early 90s riot. His youthful collection featured marijuana slogan and motifs complete with commercially savvy shoes. The models topped off the looks in diverse hairstyles including blunt bobs with fringes, short curly looks and hats.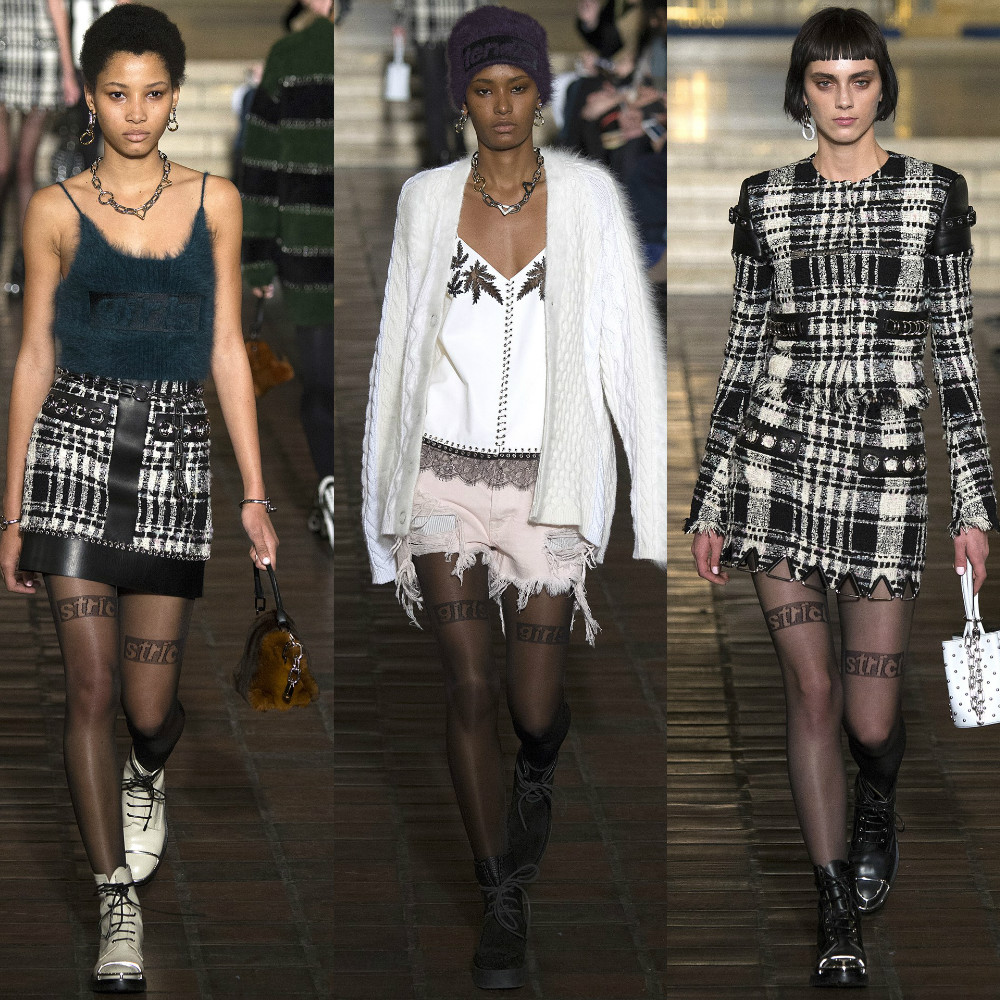 Mara Hoffman 
Mara Hoffman's fall 16 collection can be simply described as Boho/Bahamian  chic. With a lot of cultural influences, her collection is definitely memorable and wear-ready. Her models donned hats and free-flowing airy hairstyles.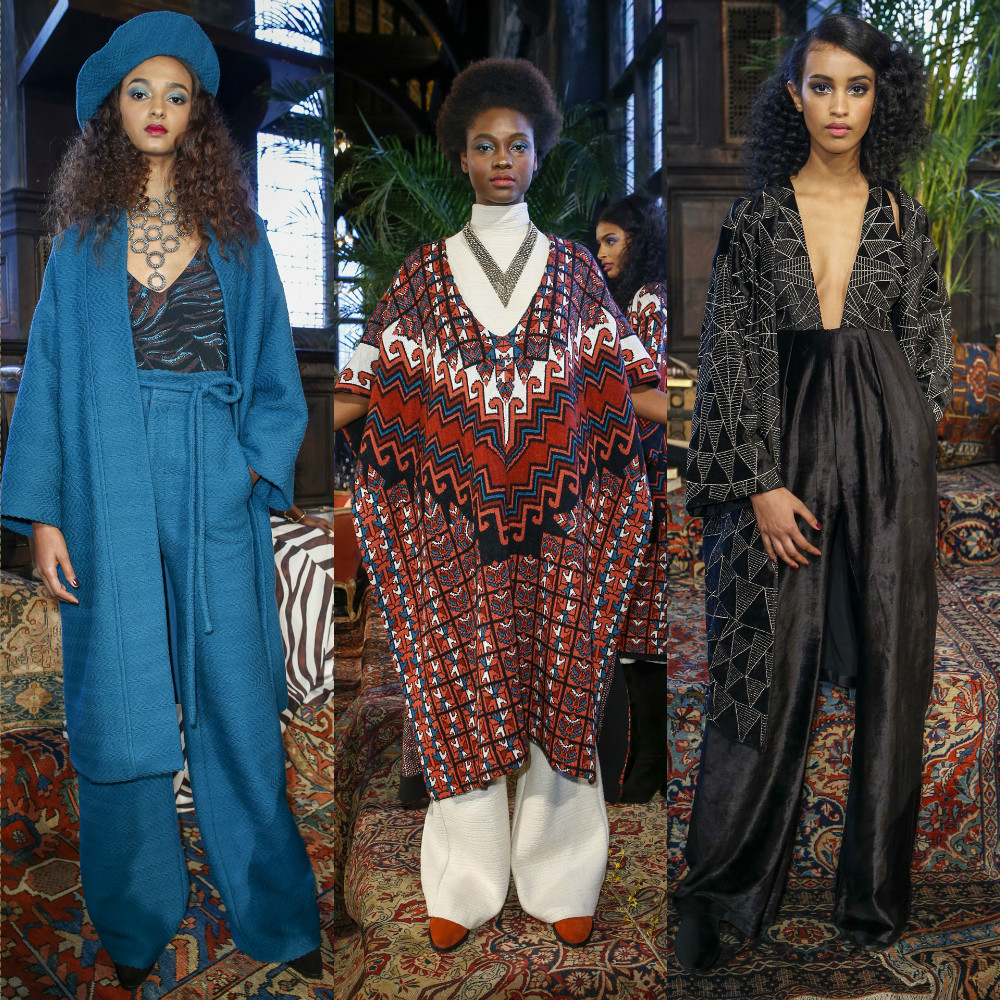 Baja East 
Baja East presented a collection of ready-to-wear Fall 16 looks at the NYFW. The unisex collection featured grunge looks, in mostly earth tone hues and pops of rue here and there. Some of the female models spotted braided pigtails, while some spotted diverse short to long  hairstyles.